How to play R&S Lotto and win
R&S Lotto is among the well-known Lotto companies in Nigeria. Its advantage is that anyone with a strategic plan can play and get a reward. You do not have to be an expert to play R&S Lotto.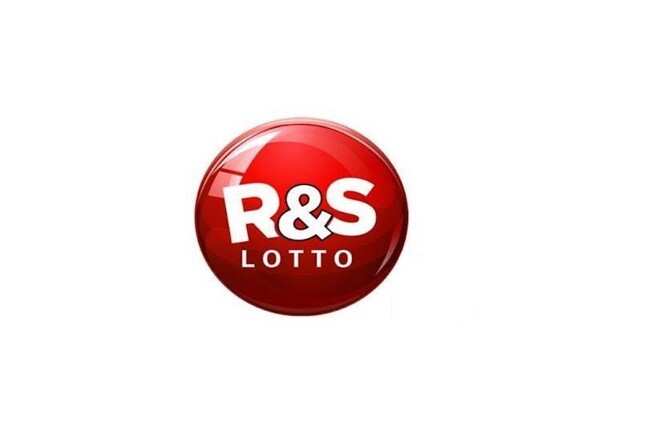 R&S Lotto currently attracts lots of participants and has grown to be very popular. The lottery platform enables users to play games, speculate and match their preferred combinations in attempts to secure the prize. R&S Lotto Nigeria is a registered company regulated by the National Lottery Regulatory Commission. It is essential to note that other unlicensed gambling sites are out to steal your money. Hence, people should opt for registered companies for genuine services.
How to register on R&S Lotto
People have asked continuously whether the lottery company can be accessed online. The R&S Lotto website is not available online, meaning that the playing process and activities cannot take place online. However, R&S Lotto has spread various services to different locations in Nigeria. Interested participants should identify the nearest centres and visit them to play the game.
The centres are outlets registered under R&S that sell tickets on R&S Lotto's behalf and are placed in designated areas. Once you identify your preferred centre and pay a visit, request that you want to play R&S Lotto. The personnel responsible will issue you with a play slip on which you will fill numbers of your choice. You will also make a payment and will be given a ticket to wait for the draw.
Participants are issued a ticket after filling the play slip as proof that you are taking part in the upcoming draw. You will also be required to sign at the back of the ticket to ensure that no one else apart from you will be able to claim prizes with it.
Choosing your numbers
Getting the correct combinations to align with the draw is pure luck, and there is no guarantee for sure success. However, there are different techniques when picking the numbers to fill in the play slip. Some of the various methods include:
Targeted numbers
The idea is to choose a specific set of numbers of your choice and use the same numbers to play the draws until you win. You will not alter any digit until you get a match and secure the prize. For instance, the numbers (78-89), (65-43) will not change throughout the play until they appear, and you get the cash.
The dream numbers
Everyone has different beliefs and convictions, which is the idea behind this method. The numbers you choose are basically from a random guess with your personal opinion that they might be the lucky numbers. This plan is based on individual strategy.
Forecasting
Based on the past Lotto results, participants check out the winning digits and make their combinations from them. The idea settles on the trend captured from the winning combinations, and most players opt for this. However, there is no sure success with this method as it is based on pure luck.
Winning plans
New players tend to ask about how to play R&S Lotto and win. The much you win in the lottery depends on the amount you put in and the winning strategy you use. There are various R&S Lotto winning plans to opt for when playing. They include:
One against other
This plan requires one to choose a number that will stand against the other digits. You can choose a set like 98 to stand against 20. For example; if you use 56 to stand against 96-67-89-79, then 56 must appear with one of the digits for you to be successful. If 67 comes with 56, then that is a win, and the same applies to the other numbers.
3 direct plan
The 3 direct plan is considered to be the highest paying and hardest plan to play and succeed. Here, you pick three figures from the five winning sets. The player will now wait for the final result, and if the three numbers appear, it is a big success. If you put 100 Naira in the 3 direct plan, you can get more than 200,000 Naira. Well, the prize seems captivating, but the unfortunate part is that if one number is missing from the three digits, then no cash is acquired.
Permutation
Other lotteries around the world also use this method. It increases your chances of winning by using a combination of numbers. For example, you can choose up to 9 figures to widen your chances of winning. However, the more numbers you combine, the pricier R&S Lotto becomes.
Banker
Here, the player chooses one digit that he/she is sure will appear in the winning result. This method is suitable when you want to close in on the final result by matching a single number. People who play R&S Lotto today bankers are risk-takers, considering the slight chances of winning through this method. On top of that, this plan does not pay a lot.
2 sure
Just from the name, you choose two numbers that you are sure will be in the winning combination. If you decide to take 89-90 or 56-82 and either of them appears in the winning set, then it is a success. Both 3 direct plan and 2 sure are recommendable, but the 3 direct plan is more rewarding due to its difficulty in winning.
You can also try out your luck by checking out:
1XBet
BetWay
BetWinner
22 Bet
It is true what they say: you can't win without trying. Why not to try it out today? Now that you know all there is to know about betting, it should be easier for you to play and even win. Why don't you start by looking for a bet that works for you? It is easy to apply, play, and win. All you need is your smartphone or laptop, and you are good to go.
Checking results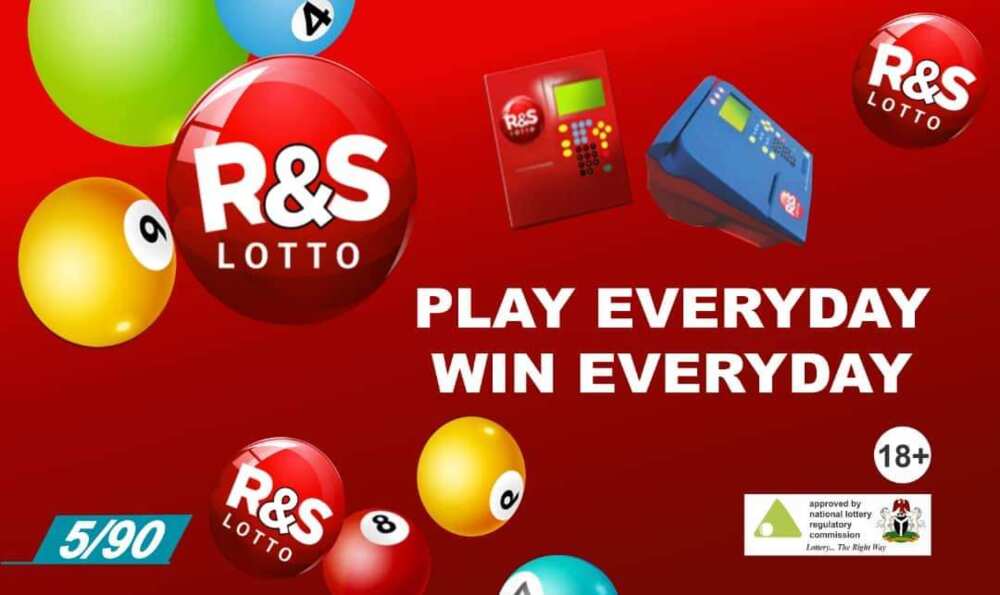 It is with excitement that players await the results, hoping they are among the winners of the draw. The R&S Lotto draws are announced publicly before auditors, members of the public and officials. It is done publicly to maintain transparency of the game while using pre-vetted machines.
The pop up numbers are recorded and left for the final announcement of the draw. The players who have the same numbers from the draw are the winners and have a shot at getting the jackpot. On how to check R&S Lotto result, you can get them from the specific centres that issued you the tickets. Additionally, you can find them on legit social media pages after being announced.
R&S Lotto prizes
There are various prizes to be won, both big and small. When claiming the cash, individuals are advised to follow some guidelines. Once the draw gets announced, the participants are encouraged to check their tickets if they are the winners. The winners can claim their prizes from the centres or the headquarters of the R&S Lotto. It depends on how much you win.
When claiming your prize, the documents required include your winning ticket and your national identification card or passport. In the case of a jackpot prize, you will fill a claim form. Winners are recommended to claim the prizes immediately the draw is announced to avoid time expiration once the draw is over.
Unlike other companies such as 22bet that offer gambling services, R&S Lotto seems to flourish due to its physical operations which bring the live-action for participants to gamble physically, which to them is more secure because it is what they can see and do physically.
For those looking for ways on how to play R&S Lotto and win, this game is purely dependent on luck and faith. Different sites offer ideas on how to play and have a sure success, but it depends on your strategy. Individuals who play, however, should not neglect their social and economic lives. The company supports responsible gaming and development of the individuals who participate. So, play responsibly and check your R&S Lotto result today for a possible win.
Source: Legit.ng