Karamo Brown bio: age, height, partner, family, book, net worth
Karamo Brown is a famous reality television personality, author, activist, and television host. He rose to prominence for featuring on the reality show The Real World: Philadelphia. His popularity increased because he was the first openly gay black man on reality TV.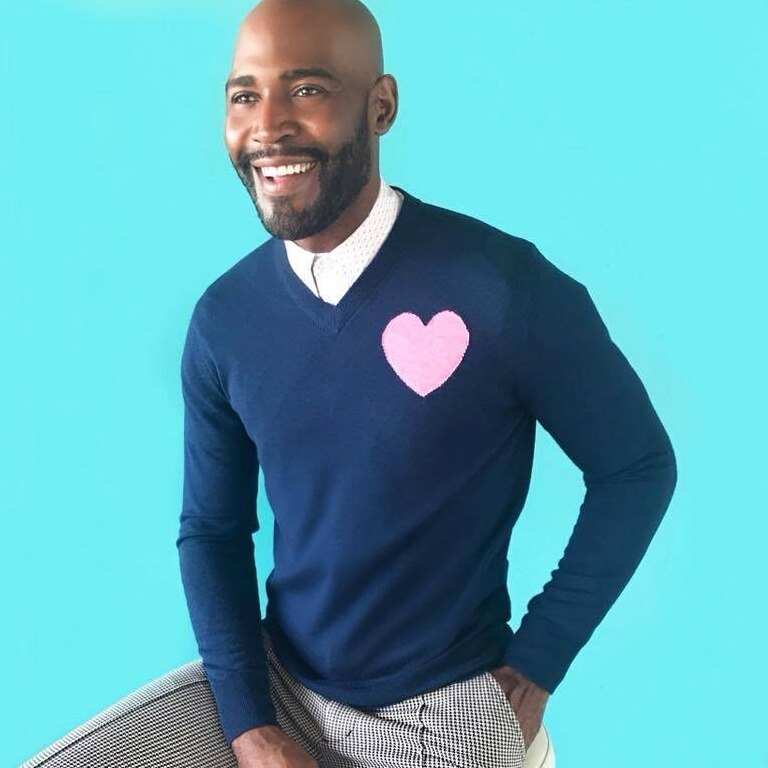 Furthermore, he is the recipient of the 2018 Human Rights Campaign Visibility Award. From 2014 to 2016, he was a correspondent and host on 54 episodes of HLN's Dr. Drew On Call.
Profile summary
Birth name: Karamo Brown
Date of birth: November 2, 1980
Birthplace: Houston, Texas, Unites States
Zodiac sign: Scorpio
Weight: 85 kgs (187 lbs)
Karamo Brown height: 6 feet 2 inches (188 cm)
Occupation: Author, Television Host, Activist
Nationality: American
Marital status: Engaged
Who is Karamo Brown?
He is a remarkable television host, author and activist from the United States of America. The celebrity is well known for featuring in television shows such as The Real World: Philadelphia and Queer Eye, a Netflix series.
The star was born on November 2, 1980, in Houston, Texas, USA. He was born and raised by Jamaican parents in Coral Springs, Florida alongside his three older sisters.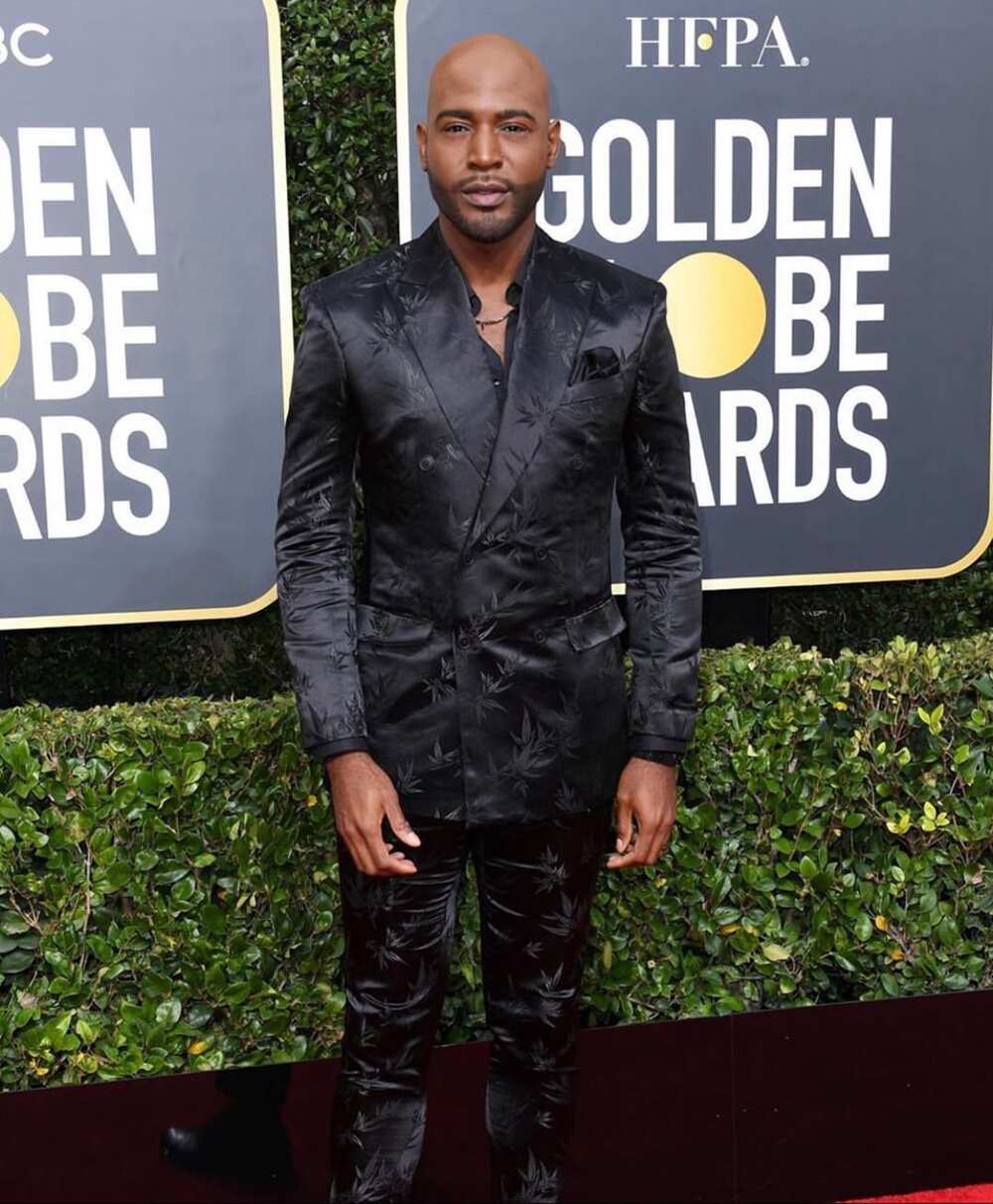 How old is Karamo Brown? As of 2020, the television host is 39 years old.
Karamo Brown is an alumnus of Marjory Stoneman Douglas High School. After graduating from high school, he enrolled at Florida A&M University.
How did Karamo Brown start his career?
In 2004, the celebrity made his first appearance on The Real World: Philadelphia, an MTV reality television series. He became the first openly gay black man on reality TV.
He is also known for his work on Are You the One: Second Chances and Netflix's Queer Eye.
The celebrity is also well recognized for his volunteer work at the Los Angeles LGBT Center. The star is also the co-founder of the 6in 10.org organization that is based on the black LGBT community.
The television personality has written a book which he published in March 2019. Karamo Brown book is titled Karamo: My Story of Embracing Purpose, Healing, and Hope.
Karamo Brown family
Who is Karamo Brown husband? Ian Jordan is Karamo's husband to be. Karamo Brown partner is a famous director of the TV version of School of Rock, Raven's Home and The Suite Life of Zack and Cody.
Karamo Brown fiance met his beau outside a nightclub at Los Angeles. When Yahoo! interviewed the television star, here is what he said concerning how they met:
When I picked him up, he started hitting my head, saying, Put me down! And when I put him down, he looked at me and said, Oh, hey, you can pick me back up.
Karamo Brown boyfriend has been dating the television host for eight years. Karamo Brown engagement to Ian occurred in May 2018.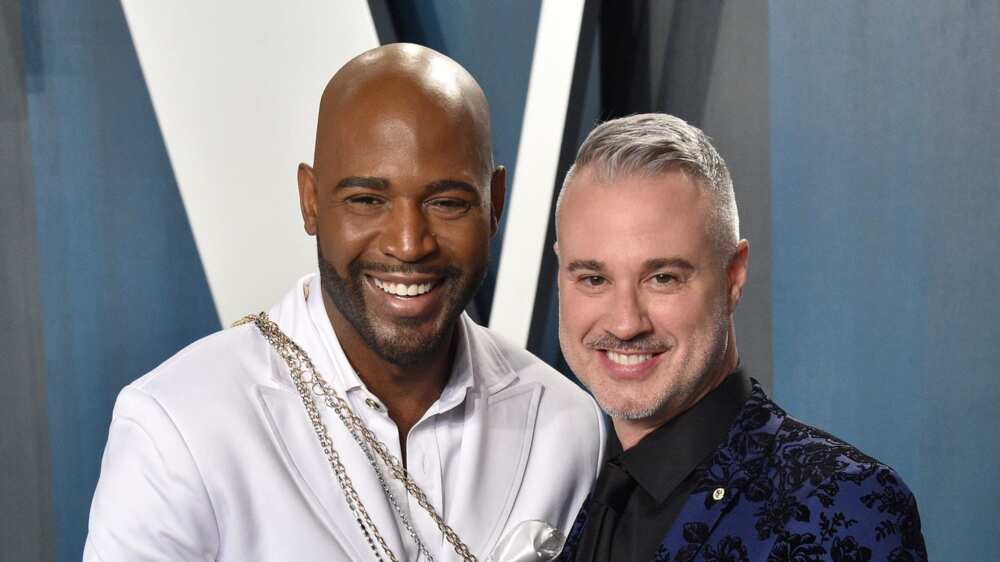 The television host told The Knot that they plan to get married on October 10, 2020. He said:
It's 10/10/20, and we're doing it that far off because hopefully, we have more seasons of Queer Eye, so… you know, we've got to plan around that.
Who are Karamo Brown children?
He is a father of two sons, Jason and Chris. However, the star never knew that he had a son until Jason, the eldest son, turned 10 years. In an interview with Parents.com, he said:
My last girlfriend in high school—when I was 15—became pregnant with my child but did not tell me… She moved away, and I never had contact with her again; remember this is before social media.
After ten years, The Real World: Philadelphia star received a demand for child support. He said:
I was confused, sad, angry, and weirdly excited to be a dad, but felt lost nonetheless… We were both kids and don't blame her for the decision she made because the choice was not hers, it was the adults around us.
Jason Brown Karamo Brown age difference is 16 years because Karamo Brown son was born when he was 16 years old.
In 2011, he took legal guardianship of Chris, Jason's half-brother. Here is what he said about Chris Brown Karamo Brown relationship:
I took legal guardianship of Chris. Chris was nine at the time, and it has been an amazing journey.
However, the mother to Karamo Brown kids does not live with the family. Here is what the television host said as a way of thanking his previous girlfriend in high school:
I give my son's mother so much praise for allowing me to step in and support her in raising our kids.
As of 2020, Karamo Brown sons live with their father in Los Angeles.
Social media presence
He has an official Instagram account with 2.7 million followers. His Twitter account has 448.3k followers.
Personal quotes
Below are some of his quotes about self-love:
When people build up walls, they end up keeping other people out. But they're also keeping themselves in.
Don't let that fear hold you. Don't let it hold you anymore.
Being vulnerable is not a sign of weakness. It is a sign of strength. It shows you are in tune with yourself, which is the sexiest thing to men or women.
Being an adult means being a person of action. But when you make your plan and go after that plan, you'll succeed."
You could have. It's just that you didn't know it.
You need to tell the audience what you're about, otherwise, you won't go to the level that I know you can go to.
Life does not happen to you. Life responds to you.
Don't let the fact that you're feeling lonely allow you to lower your standards.
How much is Karamo Brown net worth?
The television host has accumulated a good amount of cash throughout his life. According to Celebrity Net Worth, he has a net worth of 4 million dollars.
Karamo Brown is a celebrated reality television personality, television host, and author. His fans cannot wait to see the star appear in more shows in the future.
Source: Legit