Alexa Davalos comes from a family of well-known actors, but this is not why the celebrity has gained fame over the years. Alexa is an actress with her own accomplishments to be proud of.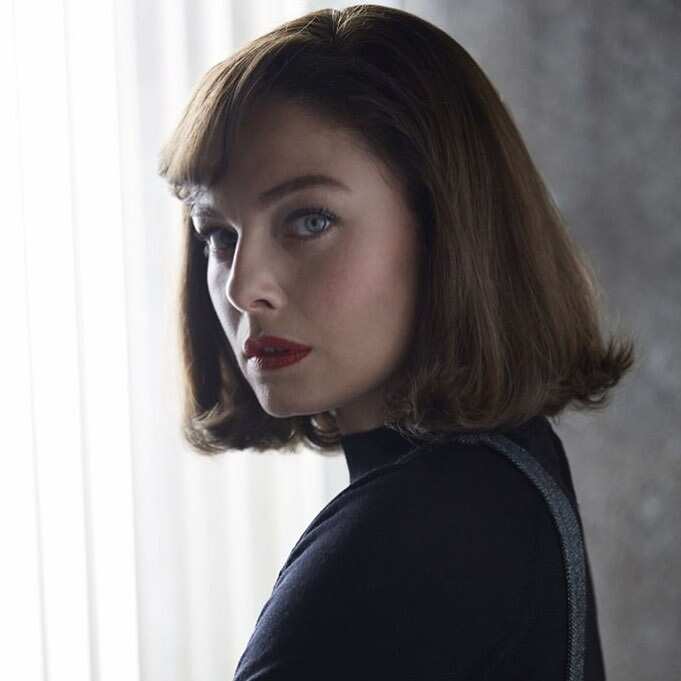 Alexa Davalos is well known for her portrayal of Gwen Raiden on the fourth season of the TV series Angel and for her roles in top Hollywood films such as The Chronicles of Riddick, Feast of Love, The Mist, Defiance, Clash of the Titans and many others.
Profile summary
Full name: Alexa Davalos Dunas
Date of birth: 28th May 1982
Birthplace: Paris, France
Age: 37 years old
Zodiac sign: Gemini
Marital status: Married
Spouse: Josh Stewart
Height: 5 feet 8 inches
Weight: 61 kilograms/134.5 lbs
Eye colour: Green
Hair colour: Dark brown
Occupation: Actress
Net worth: $4 million
Early life and family
The actress was born as Alexa Davalos Dunas on 28th May 1982. At the moment, Alexa Davalos age is 37 years.
She is the only child to her parents, Jeffrey Rian Dunas (a photographer popularly known as Jeff Dunas) and Elyssa Davalos (a television and theatre actress). Elyssa is of Finnish and Spanish descent.
Jeff and Elyssa divorced when Alexa was eight years old.
The acting gene seems to be in Alexa's family, as her maternal grandpa, Richard Davalos, was also an actor. He starred as James Dean's brother in East of Eden. Her grandmother, Ellen Davalos, was an actress and dancer.
Alexa attended The New York School in New York and also worked at the Off-Broadway Flea Theatre.
As a child, Alexa followed her mother and grandfather from set to set, and this contributed to her picking the acting profession. Furthermore, while Alexa was growing up, her mother trained with Stella Adler, and Alexa sat in during some of those classes. This had a significant impact on her desire to act.
In her early teen years, the actress spent most of her time on location or in the theater with her mom.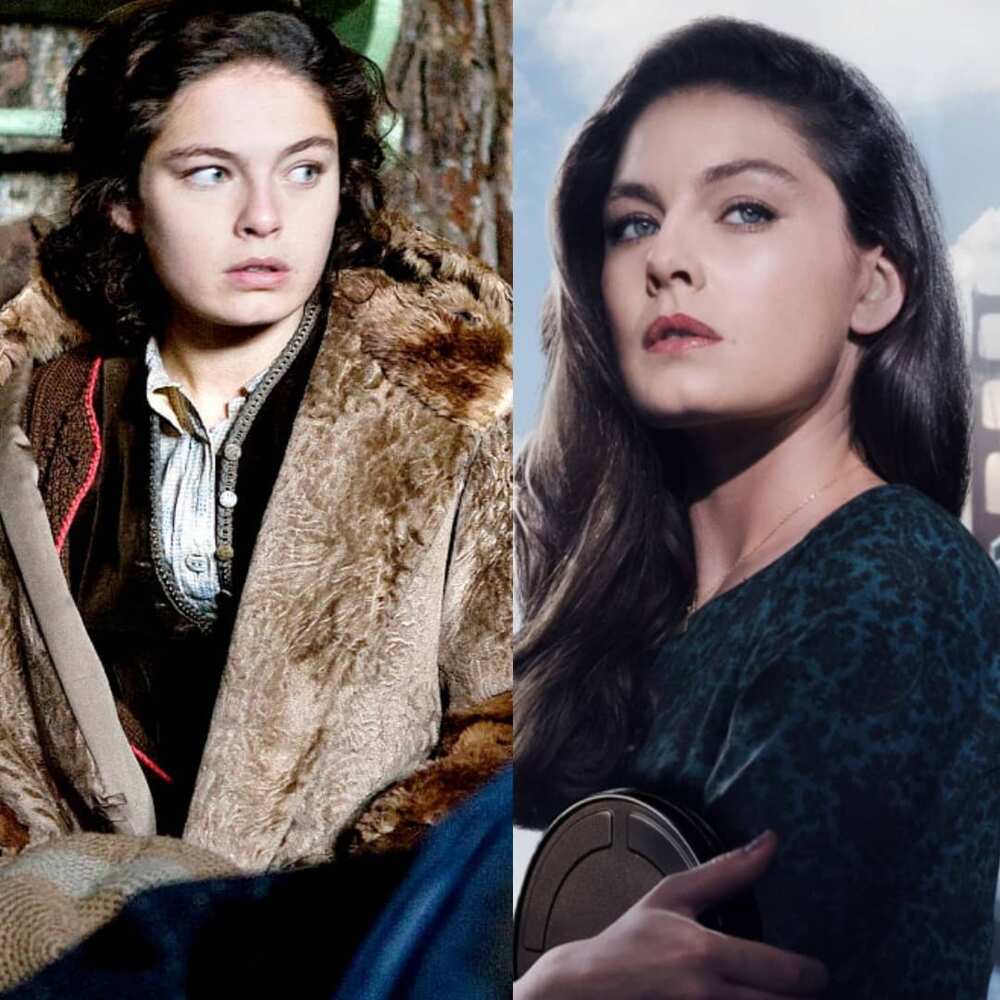 Alexa Davalos measurements
Alexa Davalos height is 5 feet 8 inches, which translates to 1.73 metres or 173 centimetres. The actress weighs 61 kilograms, which is equivalent to 134.5 lbs.
The actress has green eyes and dark brown hair. Alexa Davalos hot body measures 34-26-35 inches.
Career
Alexa made her first screen appearance in John Frankenheimer's Riviera. She was only three years old at the time.
Throughout her childhood, Alexa lived in various places, including New York, Paris, Italy, and Los Angeles.
At the age of 17, she moved to New York. When she got to New York, she instantly got gigs as a photographer's model for the likes of Peter Lindbergh and her father, Jeff Dunas. She then discovered her inborn desire for acting and decided to pursue it.
In 2002, she moved to Los Angeles and began getting guest roles in series such as Angel and Undeclared. Her big break came when she was selected to play Kyra, the heroine, in The Chronicles of Riddick, which starred Vin Diesel.
Alexa then played Samantha in , an unusual drama following six high-school friends over the course of 20 years (with each year a separate episode), told in flashbacks as a detective investigates the recent murder of one of the members of the group. The series failed to gain a significant following and was cancelled after half a season.
Alexa then played Diane Keaton's daughter in Surrender, Dorothy (2006). The next year, she played a lead role in Robert Benton's Feast of Love (2007).
Still, in 2007, the actress acted in The Mist (2007). She was then cast as Lika, Daniel Craig's love interest, in Edward Zwick's Defiance (2008).
In 2009, she was cast to play the lead role of Andromeda in Clash of the Titans (2010).
Alexa Davalos movies and TV shows
Alexa has starred in more than 15 productions. Here is her entire filmography.
The Man in the High Castle - From 2015 to 2019, she played Juliana Crain in 40 episodes of this television series. The series is about an alternate version of life in the U.S. in the 1960s; if Nazi Germany and Japan had won WWII.
The Punisher (2019) - She appeared as Beth Quinn in two episodes titled Fight or Flight and Roadhouse Blues
Mob City (2013) - Jasmine Fontaine in six episodes. Mob City is a drama set in 1940s Los Angeles that follows a mob task force as it tries to take down powerful criminals.
Clash of the Titans (2010) - Andromeda
Defiance (2008) - Lilka Ticktin
The Mist (2007) - Sally
Feast of Love (2007) - Chloe. In this movie, a group of friends living in suburban Oregon come into contact with a sensual free spirit named Chloe (Alexa), who changes their outlook on life in the most unexpected of ways.
Raines (2007) - Sandy Boudreau
Reunion (2005-2006) - Samantha Carlton
Surrender, Dorothy (2006) - Sara
The Chronicles of Riddick (2004) - Kyra.
And Starring Pancho Villa as Himself (2003) - Teddy Sampson
Undeclared (2002) - Susan
Angel (2002-2003) - Gwen Raiden
Untitled Secret Service Project (2002) - Eliza Randolph
The Ghost of F. Scott Fitzgerald (2002) - Bess Gunther
Coastlines (2002) - Eddie Vance's girlfriend (uncredited)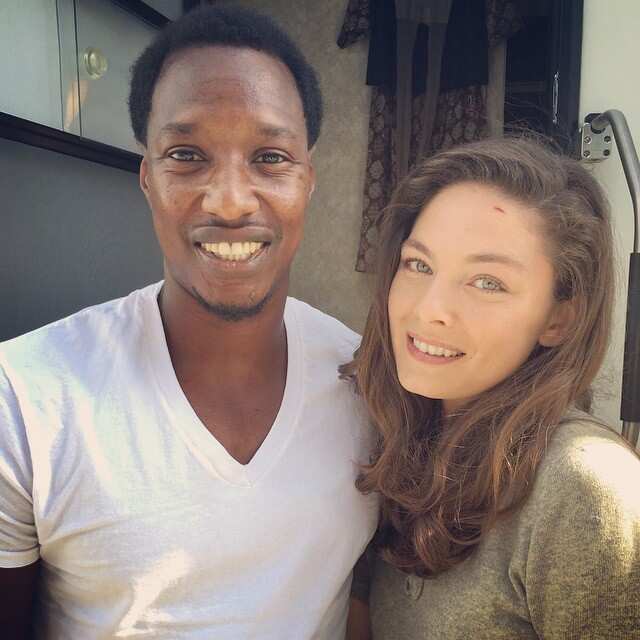 Appearance as herself
The actress has also appeared as herself in these productions:
The Red Booth
The Late Show with Stephen Colbert
Sidewalks Entertainment
Last Call with Carson Daly - This is a late-night talk show featuring on-location interviews and concert performances by emerging music artists.
Red Carpet Report
IMDb at San Diego Comic-Con
Xposé
Made in Hollywood
Up Close with Carrie Keagan
Clash of the Titans: A G4 Special
Defiance: Return to the Forest
Monsters Among Us: The Creature FX of 'The Mist'
The Teen Choice Awards 2005
Alexa Davalos net worth
According to Celebrity Net Worth, the actress' net worth is $4 million.
Alexa Davalos dating history
Who has she dated before?
Josh Lucas: Josh Lucas was Alexa Davalos boyfriend from September 2006 to April 2008.
Is Alexa Davalos married?
Yes, the actress is married. Alexa Davalos husband is Josh Stewart. Josh is an American actor. Alexa Davalos and Josh Stewart got married on 19th May 2019.
Social media
Alexa Davalos Instagram account has 83.5k followers. The actress also has a Twitter account which has 21.2 k followers to date. She joined Twitter in November 2013.
Frequently Asked Questions about the actress
Here are answers to the most popular questions about Alexa.
1. Is Alexa Davalos Greek?
Yes, she is
2. How old is Alexa Davalos?
She is currently 37 years old. Alexa was born on 28th May 1982.
Alexa Davalos quotes
I grew up very comfortable in this bizarre, circus-like existence, but, as comfortable as I was, I was also aware of the struggles that actors go through.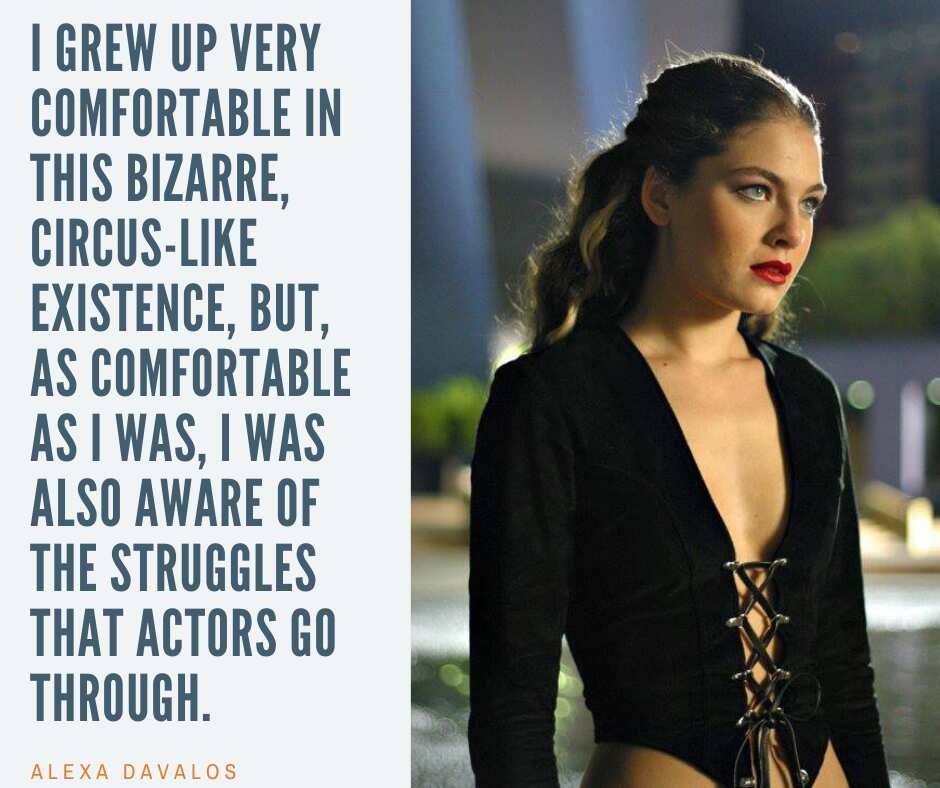 I always was interested, and always was fascinated by the idea of doing a science fiction film because there's no boundaries – it's free will of the imagination, and that I've always loved.
Latex is very uncomfortable to wear. It's very hot, it's very uncomfortable. Yes, it's like wearing a balloon just that you can't breathe.
I would never close any doors to anything and if it were a character that I loved regardless, I would definitely give it thought but that is my first love, film.
With her incredible acting skills and unmatched screen presence, Alexa Davalos is set to elevate her acting career even further.