50 stay strong quotes that will help you get through the tough times
Stay strong quotes play an essential role when it comes to encouraging us and those around us during difficult times. When we are faced with challenging times, it can be hard to see a better future. Staying strong quotes motivate us to keep pushing through these tough times as better days are ahead.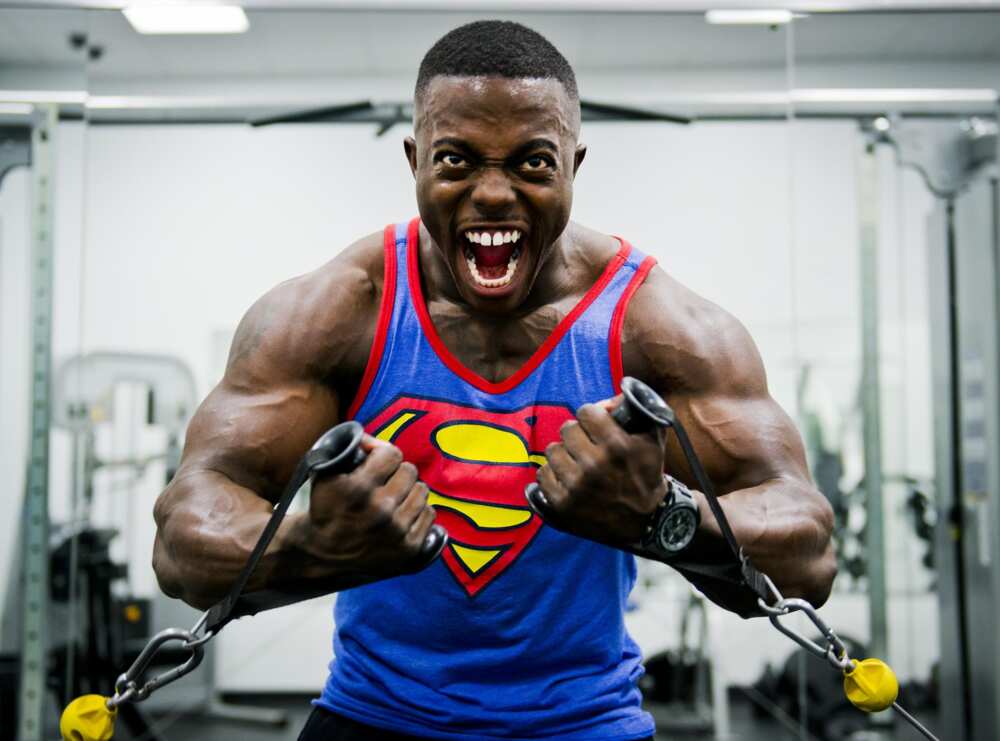 How do you encourage someone to stay strong? Other than being there to listen to their problems and assuring them with kind words, sending them quotes about being strong can also uplift their spirits.
Top stay strong quotes about strength in hard times
In case you are experiencing trying moments in your life, these quotes about being strong through hard times will help comfort you and uplift your spirits.
The world breaks everyone, and afterward, some are strong at the broken places. - Ernest Hemingway
You must always tell yourself, 'No matter how hard it is, or how hard it gets, I am going to make it.' - Les Brown
Sometimes the best thing you can do is not think, not wonder, not imagine and not obsess. Just breathe and have faith that everything will work out for the best.
When you cannot control what is happening, challenge yourself to control the way you respond to what is happening. That is where the power is.
Storms make trees take deeper roots - Dolly Parton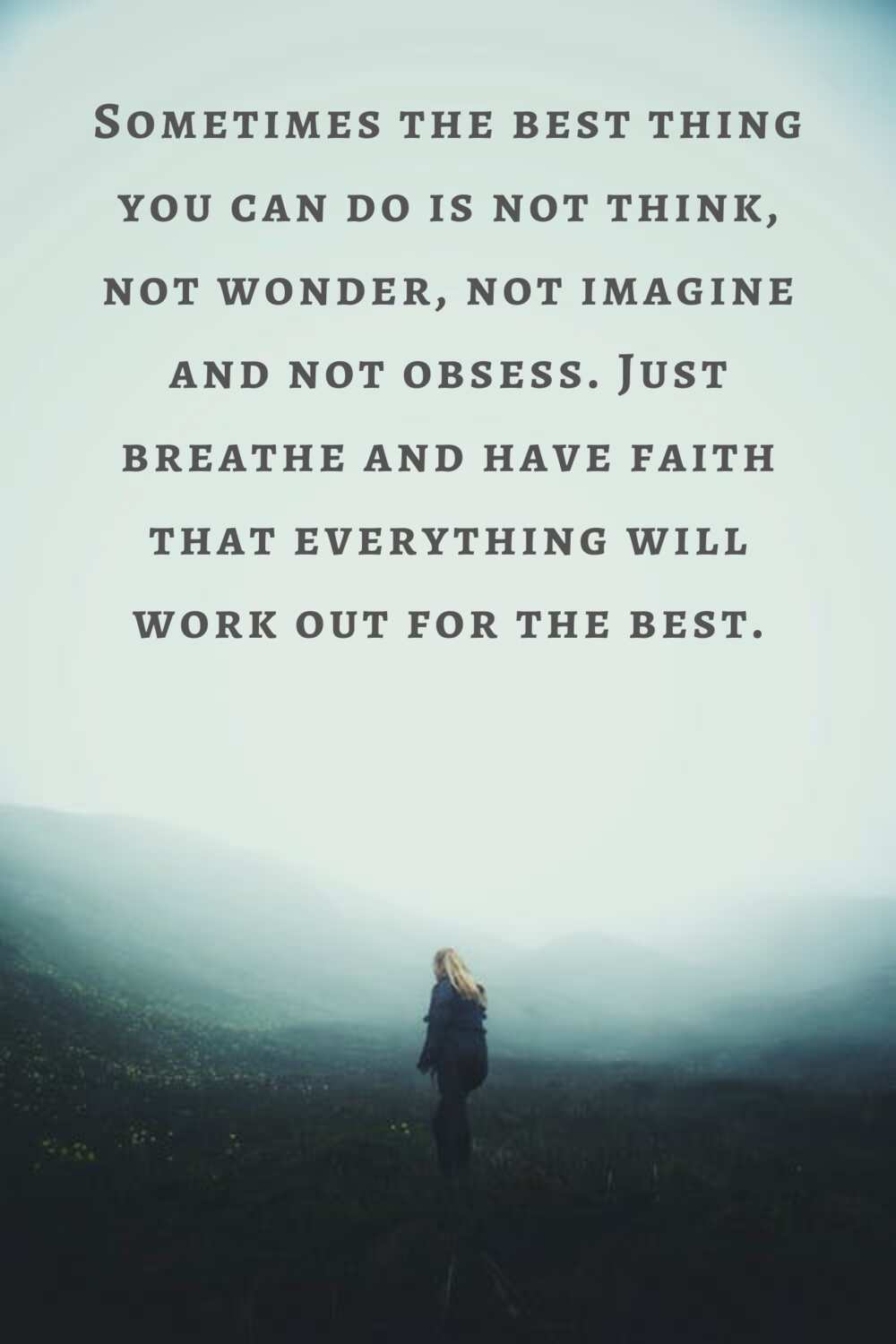 Strength grows in the moments when you think you cannot go on, but you keep going anyway.
It is never a failure if you learnt something from it - Ashley Hetherington
When life gives you a hundred reasons to breakdown, cry, and give up, show it that you have a million reasons to smile, laugh, and keep fighting.
Even on my weakest days, I get a little bit stronger. - Sarah Evans
Look for something positive in each day even if on some days you have to look a little harder.
Quotes about being a strong woman
Stay strong quotes and sayings for women embody the spirit of feminism, the desire to be recognized as well as their love and confidence in themselves.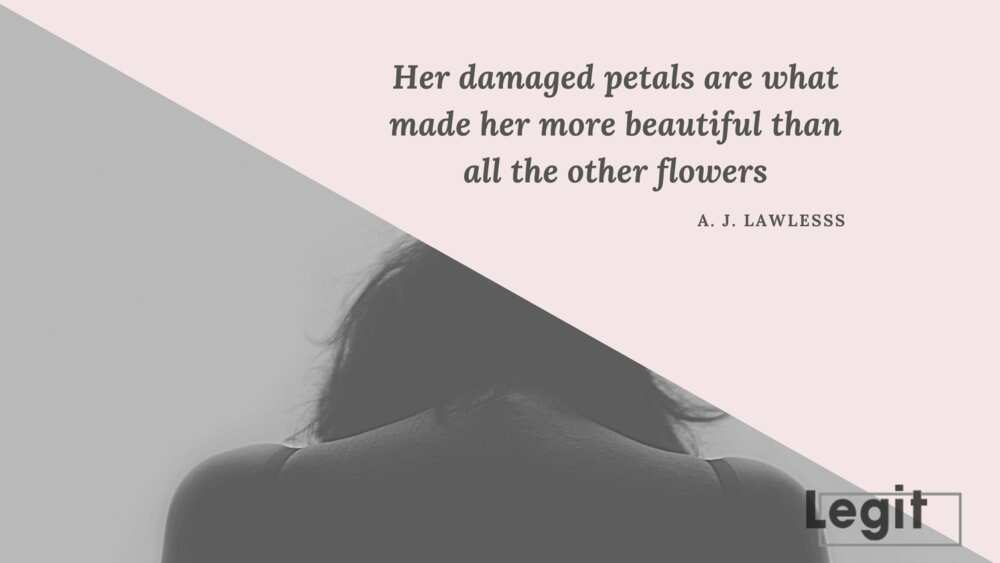 The following being strong quotes can help any woman going through a hard time pick herself up and confront any challenges that come her way.
A strong woman stands up for herself. A stronger one stands up for everybody else.
And one day, she discovered that she was strong and fierce and full of fire and that not even she could hold herself back. Because her passion burned brighter than her fears - Mark Anthony
She is a queen. Her soul is royalty. - Adrian Michael
I have chosen to no longer be apologetic for my femaleness and my femininity. And I want to be respected in all of my femaleness because I deserve to be. - Chimamanda Ngozi Adichie, We Should All Be Feminists
The most dangerous woman of all is the one who refuses to rely on your sword to save her because she carries her own. - R. H. Sin
Her damaged petals are what made her more beautiful than all the other flowers. - A. J. Lawless
Before the moon I am, what a woman is, a woman of power, a woman's power, deeper than the roots of trees, deeper than the roots of islands, older than the Making, older than the moon. - Ursula K. Le Guin, Tehanu
She would rather walk alone in darkness than follow anyone else's shadow.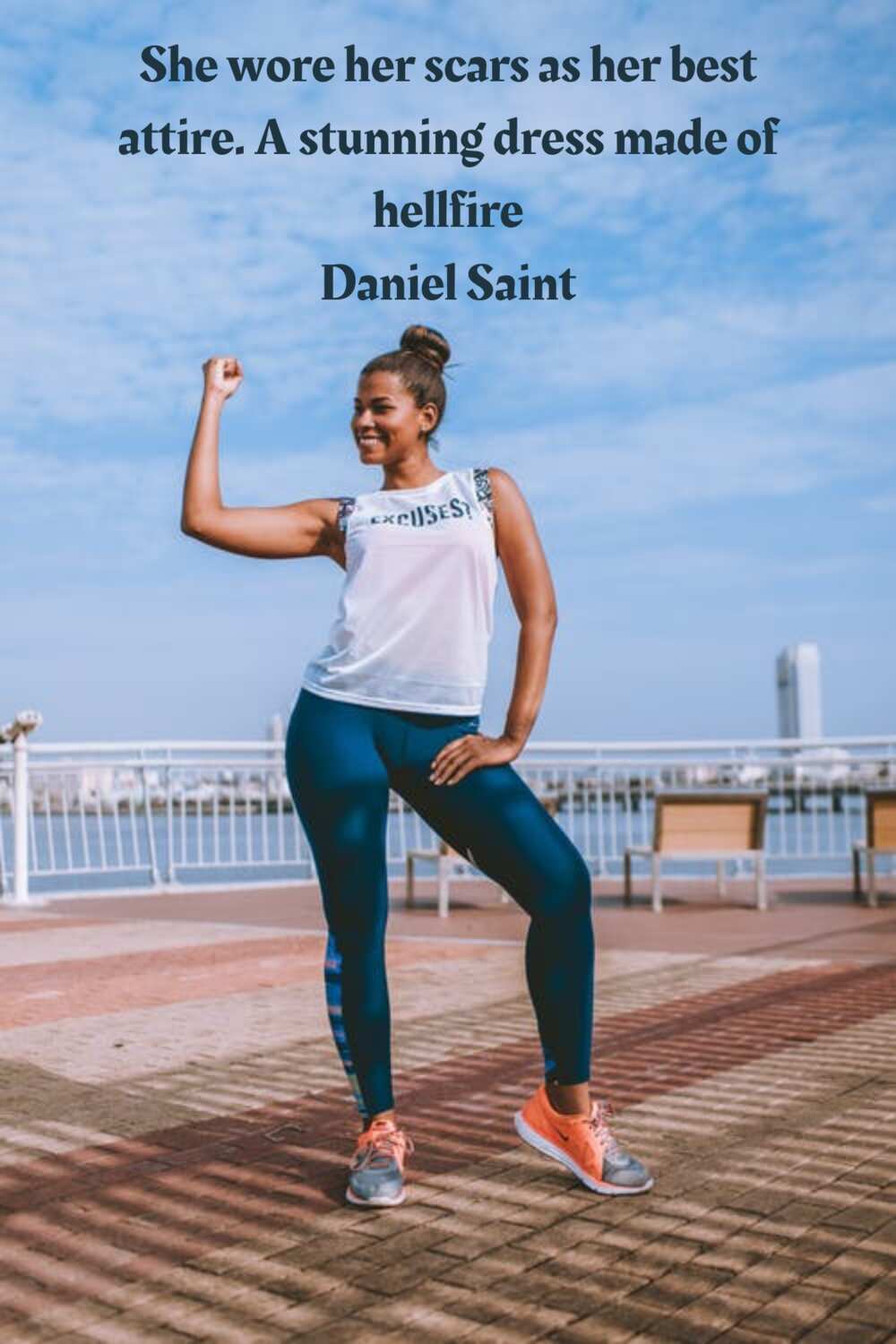 She wore her scars as her best attire. A stunning dress made of hellfire - Daniel Saint
I am a woman with thoughts and questions and sh*t to say. I say if I am beautiful. I say if I am strong. You will not determine my story - I will. - Amy Schumer
Be strong quotes about life
It is no secret that life can blindside you. Whenever you are feeling down or defeated, stay strong quotes about life can give you the urge to keep fighting.
"You are going be happy," said life, "but first, I will make you strong."
Forgive those who insult you, attack you, belittle you or, take you for granted. But more than this, forgive yourself for allowing them to hurt you.
When it hurts, observe. Life is trying to teach you something.
All the adversity I have had in my life, all my troubles and obstacles, have strengthened me. You may not realize it when it happens, but a kick in the teeth may be the best thing in the world for you. - Walt Disney
Adversity is like a strong wind. It tears away from us all but the things that cannot be torn so that we see ourselves as we really are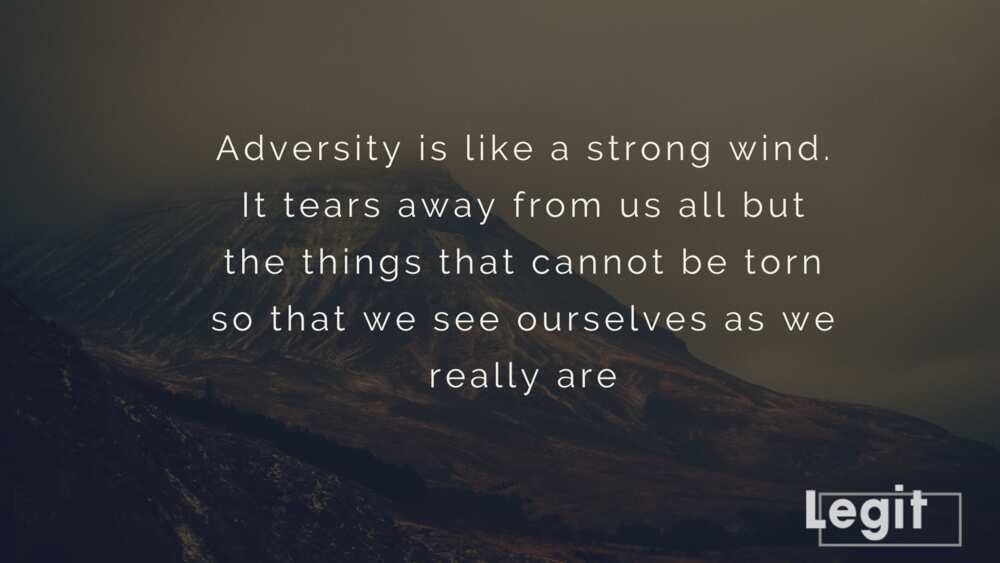 There are so many things that life is, and no matter how many breakthroughs, trials will exist and we are going to get through - Mary J. Blige
Strength does not come from physical ability but from an indomitable will - Mahatma Gandhi
Never let the sadness of your past nor the fear of your future destroy the happiness of your present.
Pain is inevitable. Suffering is optional. - M. Kathleen Casey
Rock bottom became the solid foundation on which I rebuilt my life. - J.K. Rowling
Quotes about being strong alone
Sometimes you have to stay strong for yourself; it could be because no one believes you, in you, or in your dreams and aspirations. Whichever the case, these I am strong quotes can help you withstand the toughest challenges.
These sayings let you know that you are strong and can face whatever comes your way no matter what other people think or say.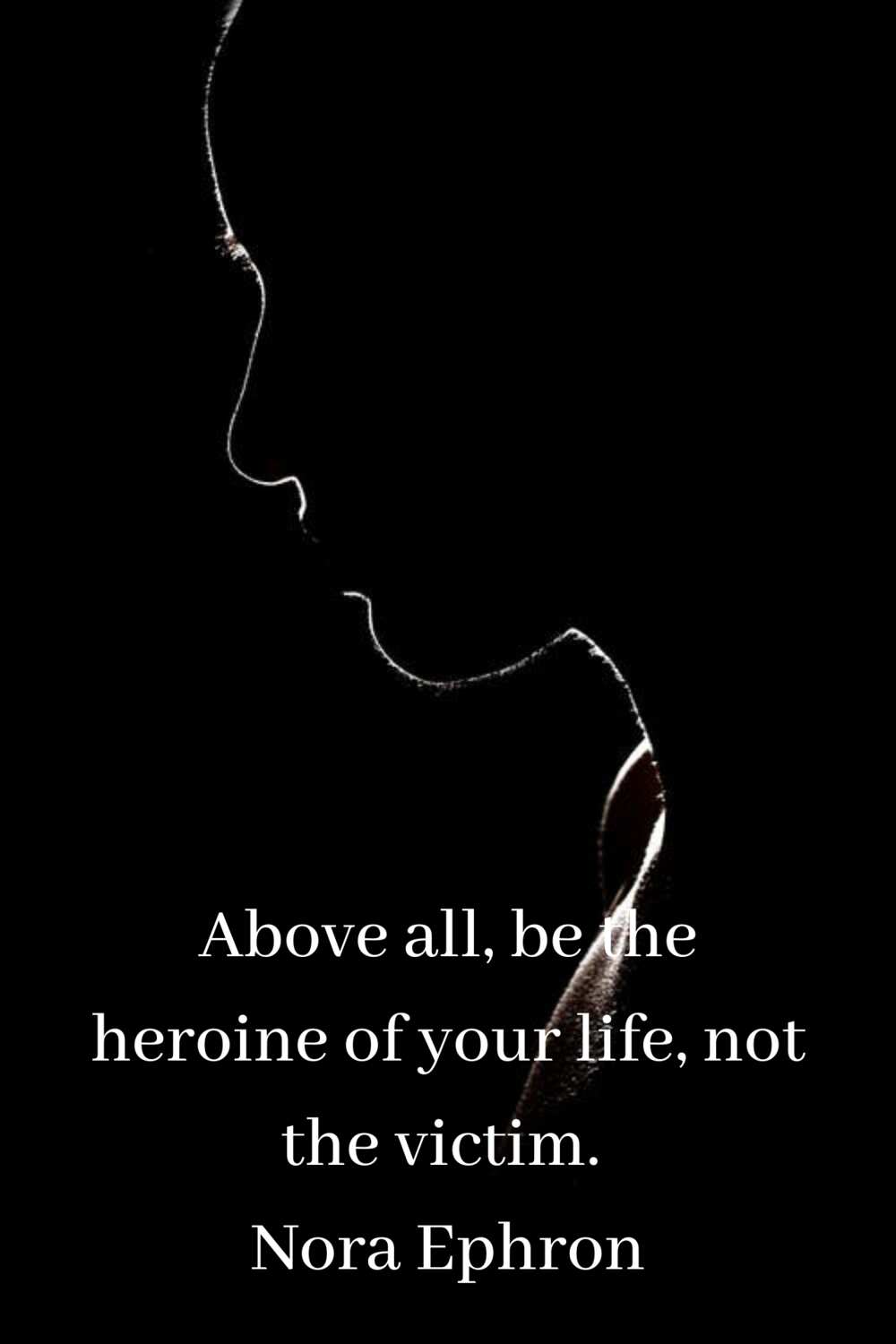 Above all, be the heroine of your life, not the victim. - Nora Ephron
Do not let anyone speak for you, and do not rely on others to fight for you. - Michelle Obama
Dear self, stay strong.
Nothing else so destroys the power to stand alone as the habit of leaning upon others. If you lean, you will never be strong or original. Stand alone or bury your ambition to be somebody in the world. - Orison Swett Marden
It is easy to stand with the crowd; it takes courage to stand alone.
No one saves us but ourselves. No one can, and no one may. We ourselves must walk the path. - Gautama Buddha
The thought of being on my own really terrified me. But then I realized being alone is really a cleansing thing. - Lindsey Buckingham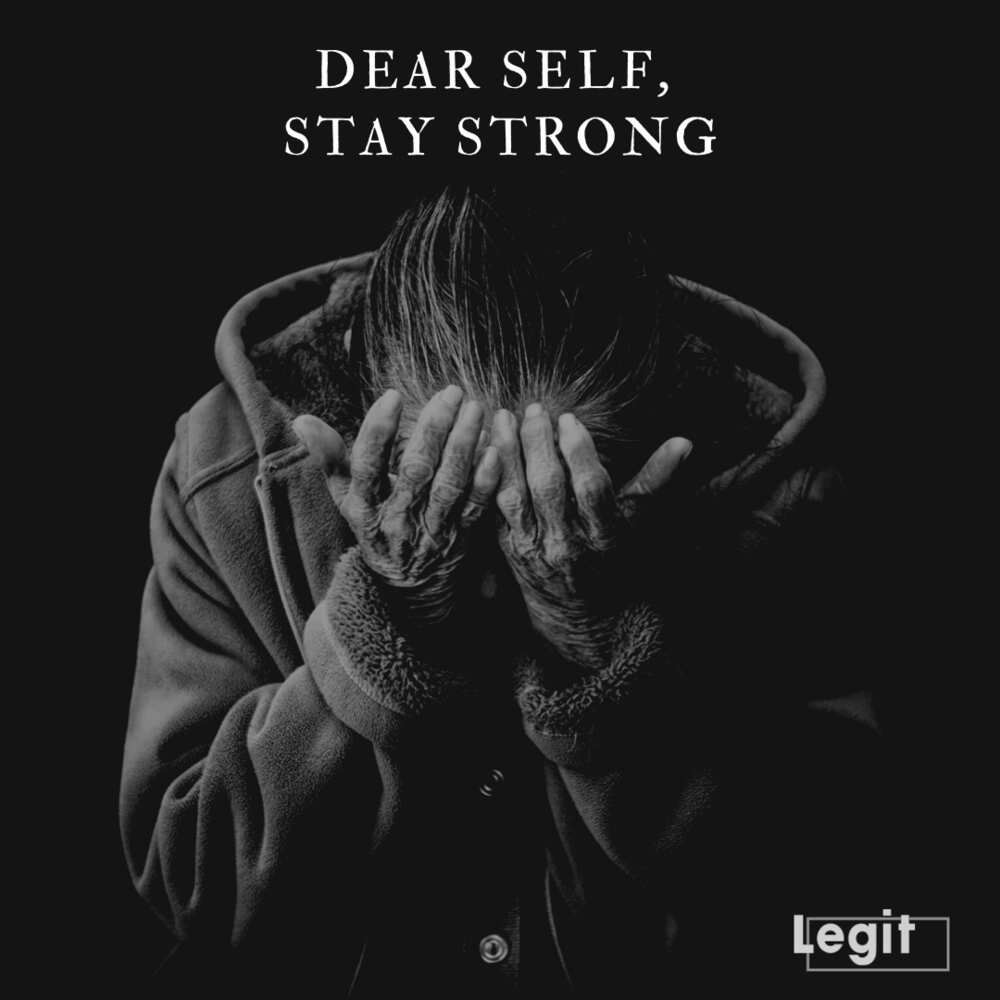 Hey little fighter, soon things will be okay.
Make up your mind that no matter what comes your way, no matter how difficult, no matter how unfair, you will do more than simply survive. You will thrive in spite of it. - Joel Osteen
Pain and struggle make people mature before their age.
Be strong sayings about love
While love is one of the greatest feelings in the world, it can cause an inordinate amount of pain when it goes wrong. Here are some you are strong quotes to help you stay positive and resilient while dealing with a broken heart or relationship.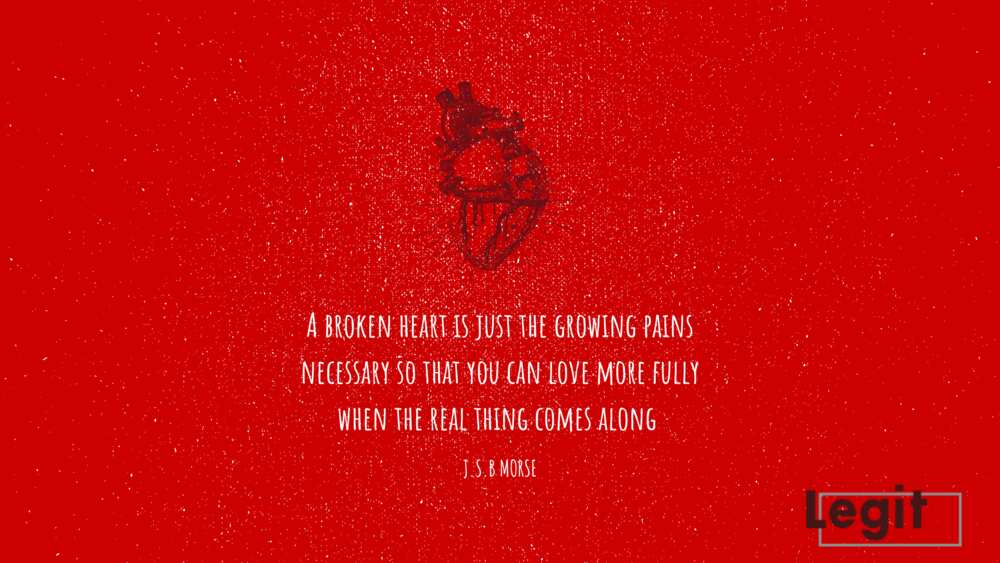 Loving you was like going to war; I never came back the same. - Warsan Shire
A broken heart is just the growing pains necessary so that you can love more fully when the real thing comes along - J.S.B Morse
Hearts will never be practical until they are made unbreakable.
For my part, I prefer my heart to be broken. It is so lovely, dawn-kaleidoscopic within the crack. - D.H. Lawrence
This time I would not forget him, because I could not ever forgive him - for breaking my heart twice. - James Patterson, Sundays at Tiffany's
I am not crying because of you; you are not worth it. I am crying because my delusion of who you were was shattered by the truth of who you are. - Steve Maraboli, Unapologetically You: Reflections on Life and the Human Experience
Pain makes you stronger, fear makes you braver, and a broken heart makes you wiser.
Breakups hurt, but losing someone who does not respect and appreciate you is actually a gain, not a loss.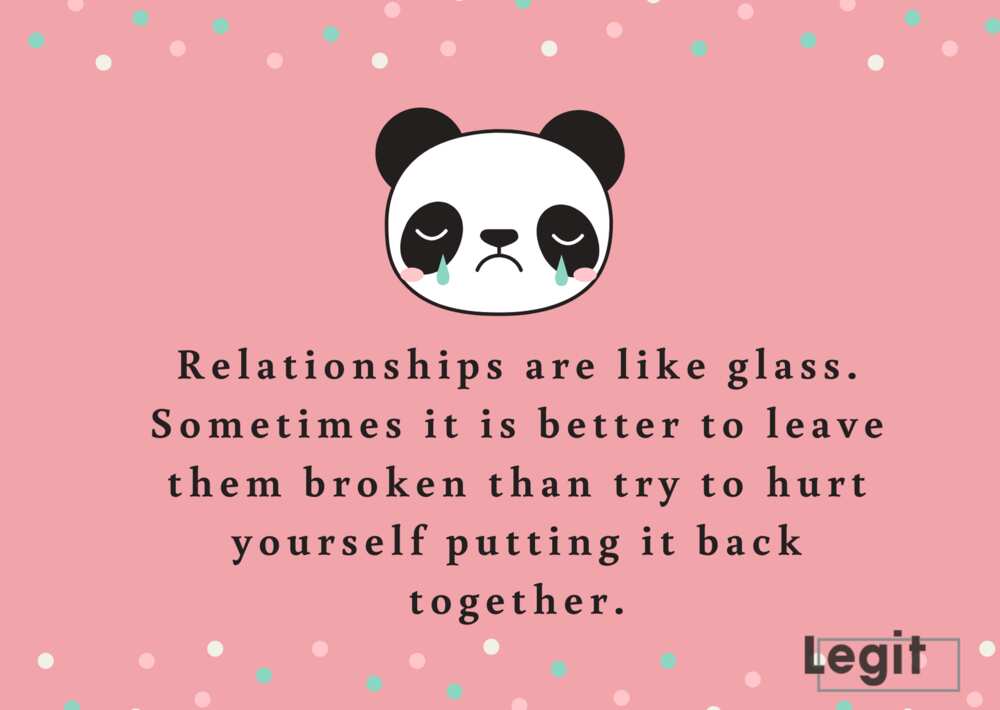 Relationships are like glass. Sometimes it is better to leave them broken than try to hurt yourself putting it back together.
Life will break you. Nobody can protect you from that, and living alone won't either, for solitude will also break you with its yearning. You have to love. You have to feel. It is the reason you are here on earth. You are here to risk your heart. You are here to be swallowed up. And when it happens that you are broken, or betrayed, or left, or hurt, or death brushes near, let yourself sit by an apple tree and listen to the apples falling all around you in heaps, wasting their sweetness. Tell yourself you tasted as many as you could. - Louise Erdrich
Stay strong quotes can help each one of us overcome any challenges that come our way. We hope that some of the above quotes and sayings can help you or your loved one through any tough times in your life.
Source: Legit.ng