APC reacts to Atiku's suggestions on diversification of economy
- Former VP Atiku Abubakar had penned ways to diversify the Nigerian economy in an article published a few days ago
- The ruling party, APC, in reaction to the article, said it was surprised that the former VP did not acknowledge the many positive gains the country has recorded under Buhari
- The APC gladly educated Atiku on the several policies this administration has introduced since 2015 to diversify Nigeria's economy
- PAY ATTENTION: Click "See First" under the "Following" tab to see Legit.ng News on your Facebook News Feed!
The All Progressives Congres (APC) has reacted to suggestions from Atiku Abubakar, a former vice president, on how the economy can be diversified.
Atiku, the presidential candidate of the Peoples Democratic Party (PDP) during the 2019 elections had published an article titled "How to Pull Nigeria From The Brink".
Reacting the former vice president's suggestions, the ruling party said it welcomes his opinion and also thanked him for it.
The party, however, expressed surprised that Atiku failed to acknowledge the efforts the President Muhammadu Buhari administration has made in the last five years towards diversification of the economy and the many positive gains the country has recorded.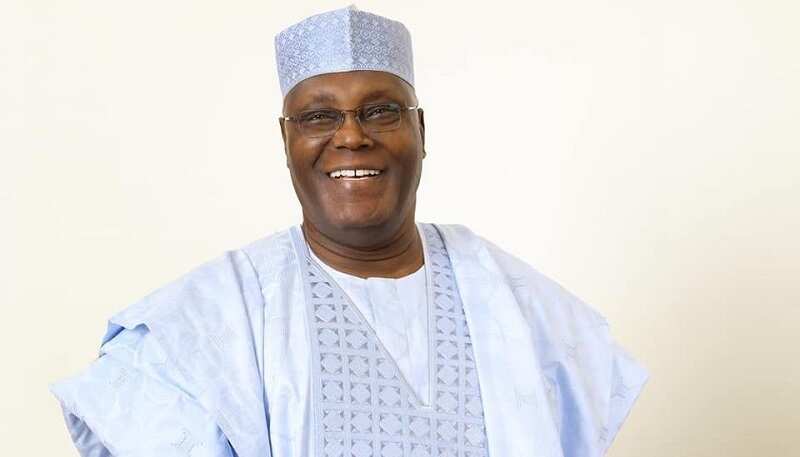 "Perhaps, it was an oversight. Or, could it be too inconvenient a truth to admit?
"While we appreciate that Atiku Abubakar is keying into this administration's policy direction regarding diversification, we are only worried that it took him 13 years after leaving office to realise that the government under which he served as the vice president was short-sighted for its failure to faithfully diversify the Nigerian economy," the ruling party stated.
The APC noted Atiku served eight years as vice president and had the opportunity of leading the country away from its dependence on oil.
The ruling party listed some of the achievements of the Buhari government which include the Anchor Borrowers Programme (ABP) launched in 2016, an intervention policy primarily aimed at giving farmers access to finance.
On border closure, the party said it believes Atiku did not consider his position on the matter well enough before labelling it an "insane" policy.
"How does the former vice president expect Nigeria to be a productive economy if we continue to allow neighbouring countries to jeopardise our efforts to grow our own economy?
"Atiku may wish to know that the policy he has unfortunately chosen to label as "insane" has led to a significant spike in rice production across the country, opening up of hundreds of rice mills, indigenous manufacturing firms are sourcing their raw materials locally, boom in poultry farming, with Nigerians now patronising locally made food items like never before and, in the process, boosting the income of farmers and local producers," the party added.
Atiku, in a statement posted on his Twitter page on Thursday, April 30, had stressed that reliance on oil was failing all mono-product economy and crude oil exporters.
He added that the country needed to diversify the economy, saying that though it is easier said than done, it does not mean it is an impossible task.
Oil price crash: What does this mean for Nigeria? | Legit TV
Source: Legit.ng