OPINION: COVID-19: Alcohol-based sanitizers...the battle and the battle plan by Amaso Jack
Editor's note: A member of faculty at the Nigeria Institute of Journalism, Amaso Jack, writes on the use of Alcohol-based sanitizers as a preventive measure to ensure that many people are not infected with the dreaded coronavirus.
Read below:
Tactical defensive system: Alcohol-based sanitizer.
Battles are operational deployments of tactics and tactics are the path to objectives. As battles add up to a defined war and tactic add up to strategy and objectives add up to goals!
Defensive systems are preventive, offensive systems are curative. The problem in this battle is that the appropriate offensive weapon; vaccine has not been discovered, so we have to rely on a synergy of tactical defensive systems of prevention, while we wait and pray for the right vaccine; the offensive weapon to be developed, so it can rapidly be deployed.
….whoever does, gets the Nobel prize for medicine and the global man or woman of the year.
The 6 points listed above from WHO are individual tactics, but working together, they define a tactical defensive system, each with a defined objective, towards the same defensive goal which is decelerating the rate at which COVID-19 spreads its sphere of morbid influence globally.
War is a synergy of offensive and defensive systemic and systematic strategies and tactics, that involves the deployment of specific tactical weapons.
The six points listed above are also tactical defensive weapons in a war against an invisible army of microscopic terrorists. While scientists are working round the clock to produce an offensive vaccine to defeat the terrorists; COVID-19, we have to rely on these defensive systems for protection.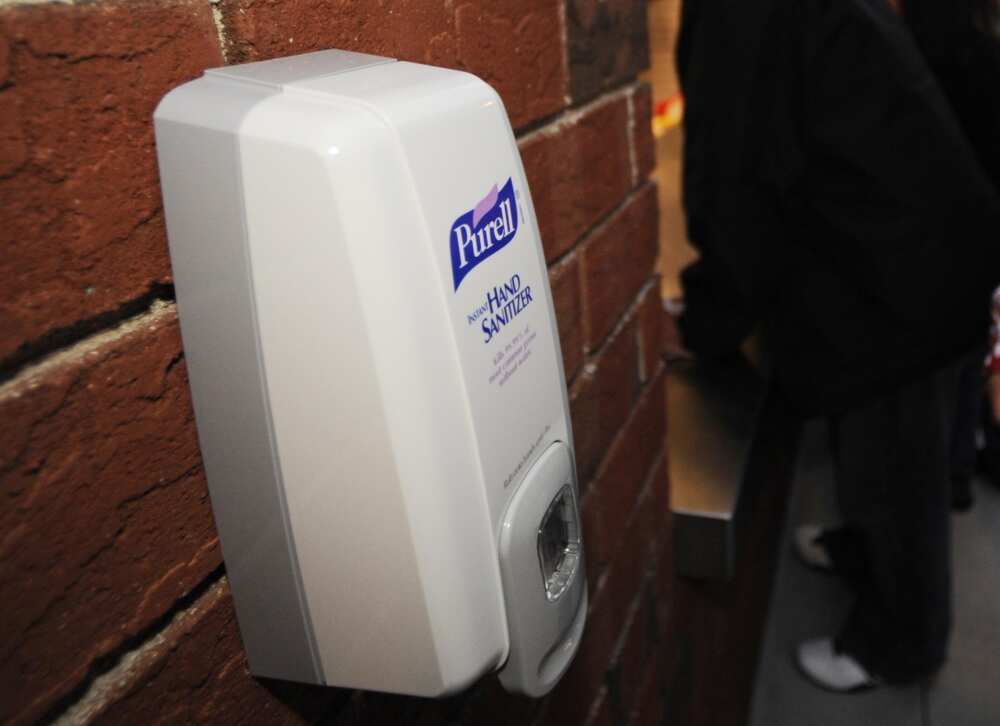 PAY ATTENTION: Get the Latest Nigerian News Anywhere 24/7. Spend less on the Internet!
One defensive tactic whose objective is to defeat the terrorist on our hands before we airlift them to the various points of entry on our face, from where they enter to wreck maximum damage are alcohol-based hand sanitizer.
COVID-19 is not an arithmetic progression, on the contrary, it is a dangerous geometric progression!
Dr Babatunde Ipaye, Ogun state's immediate past commissioner for health, said this about the geometric progression of COVID-19.
"You look at the numbers the way the number rises is such that the first 64 days it took 64 days for the first hundred thousand to be multiplied to be replicated.
''It took another 14 days for that to be doubled, it took four days to decide it and in the last 5 days its been taking a day or two to have additional 100,000 to be added globally.
''Between 2 days ago and today we are having almost 200, 000 cases globally so the implication of that is that if it happens in a country with a challenging health system we wouldn't have a system to cope."
If the statement by Dr Ipaye is understood within the context of Bismarck Rewane's break down of
• Mild scale of 2000 infections
• Moderate scale of 50,000 infections
• Severe scale of 500,000
….and both within the context of Nigeria, we have to plan for the worst scenario and pray it never happens!
Alcohol-based hand sanitizers are one "tactical" component of the larger strategic response system of WHO, to prevent COVID-19. In the event of worst-case underlisted scenarios, of a geometric progression within a short time from:
• Mild scale of 2000 infections
• Moderate scale of 50,000 infections
• Severe scale of 500,000
which Dr Ipaye says is possible, then the effective deployment of alcohol-based hand sanitizers becomes imperative to prevent this geometric progression.
Strategic deployment and management of alcohol-based hand sanitizers COVID-19:
1 Alcohol-based sanitizers have been identified and deployed as the front line of defence.
Interventional questions:
1. What estimated metric tonnes of alcohol-based hand sanitizers would the country require in the following worst-case scenarios:
• Mild scale of 2000 infections?
• Moderate scale of 50,000 infections?
• Severe scale of 500,000?
2. What economic capacity has the country got to fund the production of only hand sanitizers (one out of the 6) and for what sustained period before an inadvertent cul-de-sac on both the economic and production fronts?
3. How many companies in Nigeria produce alcohol-based hand sanitizers and at what production rate?
4. Would the import option be available, considering the global nature of the pandemic?
5. If yes what percentage in the event of the worst of the worst?
6 What is the difference between the installed production capacities of current manufacturers in Nigeria and their present production capacities on one hand of supply and demand, on the other?
7 In the event of these three infamous scenarios of:
• Mild scale of 2000 infections
• Moderate scale of 50,000 infections
• Severe scale of 500,000
What would be the "coping capacity" of the alcohol-based hand sanitizers industry?
8. How many (if any) other alcohol-based hand sanitizer manufacturing companies have had to shut down over the last four years?
9. How long would it take to restore them to full production capacity and at what cost?
10. With the:
• Mild scale of 2000 infections
• Moderate scale of 50,000 infections
• Severe scale of 500,000
In view, how many alcohol-based hand sanitizer manufacturing companies would have to be built to meet the national requirements, within what period and at what cost?
Your own opinion articles are welcome at info@corp.legit.ng— drop an email telling us what you want to write about and why. More details in Legit.ng's step-by-step guide for guest contributors.
Contact us if you have any feedback, suggestions, complaints or compliments. We are also available on Twitter.
Stay with Legit and keep track of the latest news in Nigeria!
Coronavirus: No virus can enter my body once I take SK - Man| Legit TV
Source: Legit.ng