Fascinating characters of Tiger King Netflix: Where are they now?
If you have not watched Tiger King Netflix, now is the time to do so. The documentary series has so many twists and turns that the viewer cannot anticipate. It has managed to distract the entire world from the madness that has come with the outbreak of COVID-19. The characters in each of the seven episodes have a story to tell.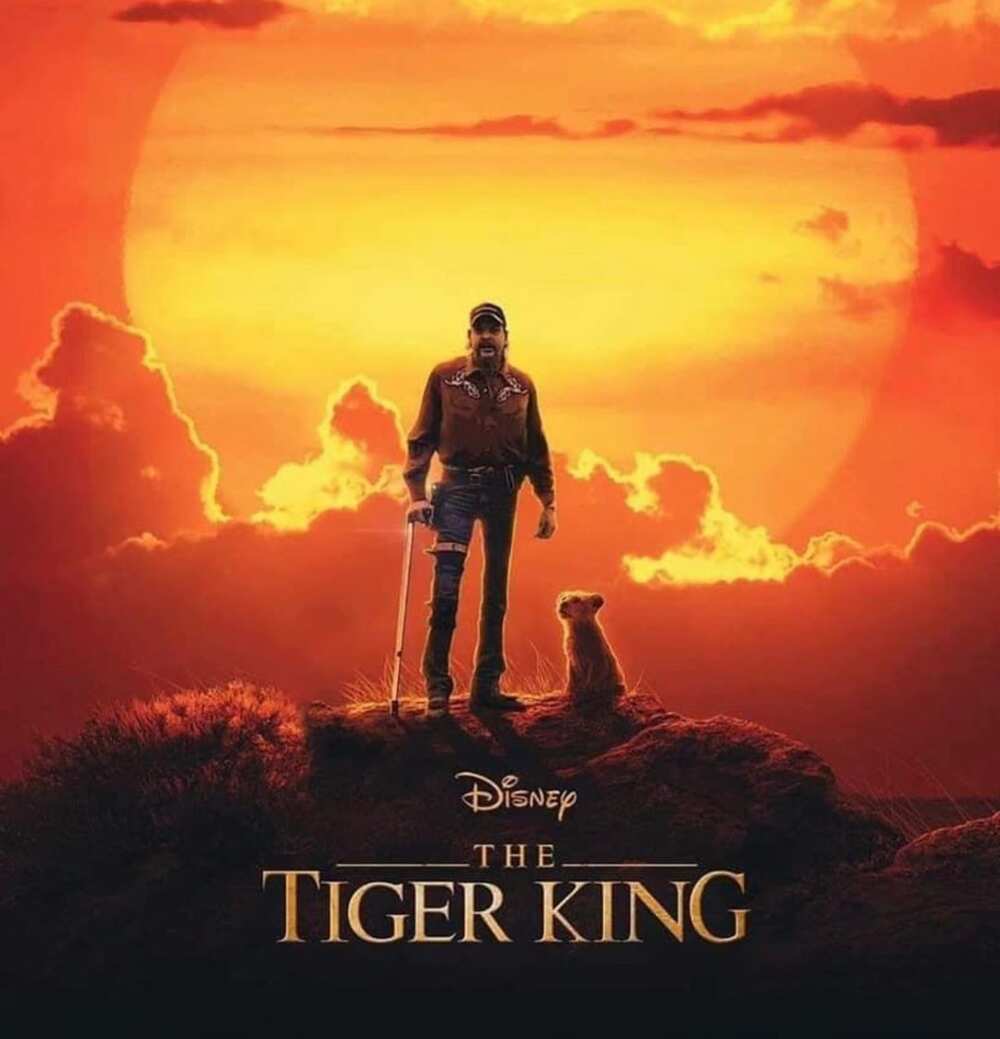 What is Tiger King Netflix all about? The addictive true-crime docu-series is about the rivalry between lovers of the big cats.
Eric Goode and Rebecca Chaiklin directed it, and it was released on the 20th of March 2020 in the United States of America.
Its original title was Tiger King: Murder, Mayhem, and Madness. Joe Exotic, a country-western singer and gun-toting polygamist, ran an Oklahoma roadside zoo.
He was charismatic, but most of his actions were misguided. He was involved with con-men, drug kingpins, and cult leaders who also loved big cats.
His run in the animal business turned chaotic when Carole Baskin, a big cat sanctuary owner, and animal activist, threatened end his venture. Eventually, he was arrested for a murder-for-hire scheme.
Tiger King characters: Where are they now?
Who are the characters in this addictive docu-series, and where are they at the moment?
Joe Exotic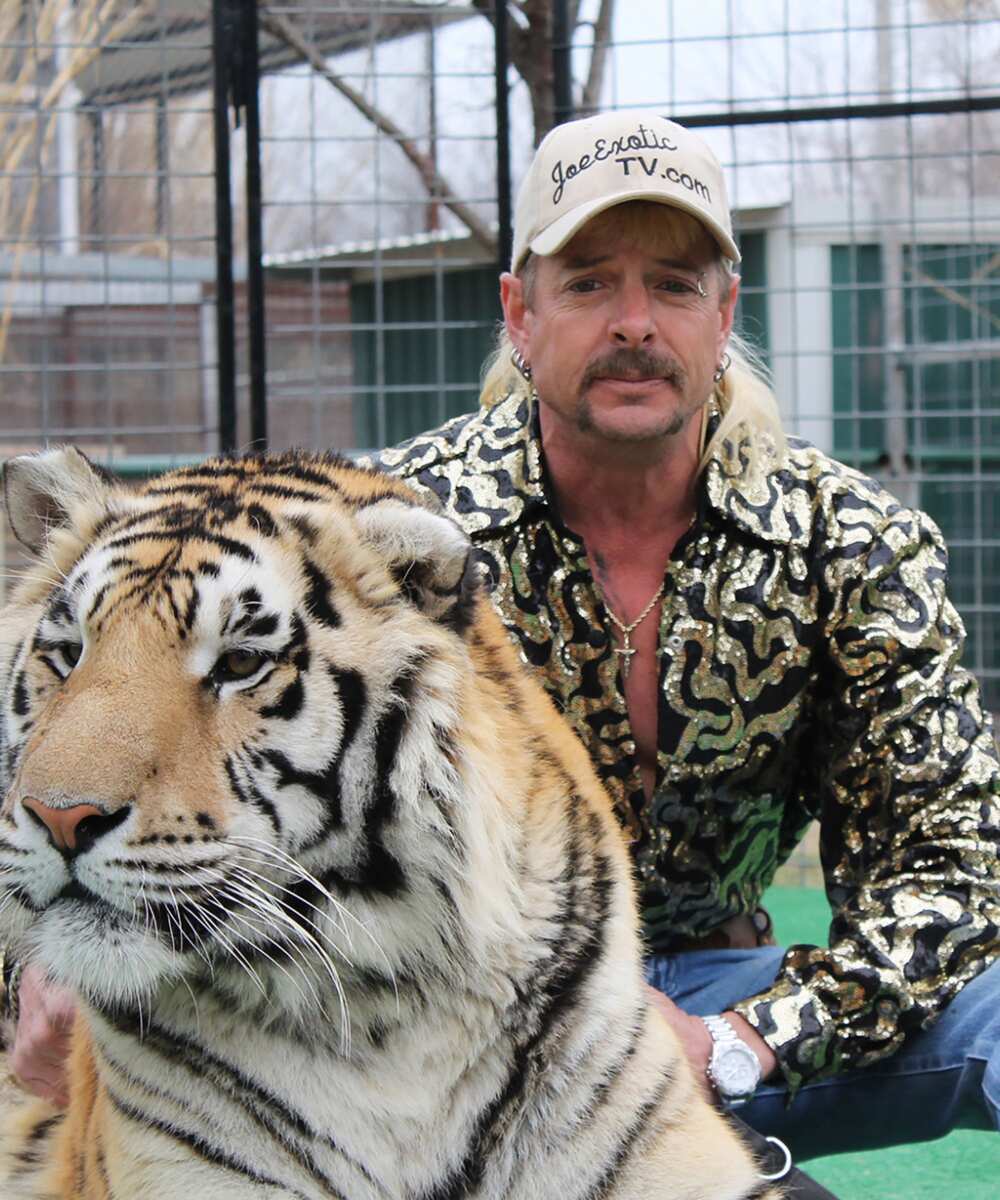 Who is the Tiger King? In the series, Joe Exotic was the Tiger King. He was born as Joe Schreibvogel, but he was also known as Joe Maldonado-Passage.
He was the spine of this show and was the founder and owner of G.W. Exotic Animal Park that is located in Wynnewood, Oklahoma, United States of America. He was once the most prominent tiger breeder in America.
In the series, he was a gay, polygamous man with a mullet hairstyle. He claimed to have been married to five different men in his lifetime. Besides running the park, he was also a country singer.
Fascinatingly, he vied for the 2016 presidential elections as well as the 2017 state elections. He and Carole Baskin were entangled in a web of chaos.
At the end of the show, he was sentenced to 22 years in jail for a murder-for-hire plot.
Where is he today?
What happened to the Tiger King? He is currently serving his jail term. On the 17th of March 2020, he sued the United States Department of Interior and the U.S. Federal Wildlife Service for a sum of $94 million for being put out of business.
He argued that he was discriminated against for being a gay man with the biggest collection of crossbreed and generic tigers.
So many people are interested in the proceedings and outcome of the case. Cardi B, a famous rapper, tweeted about starting a GoFundMe account to assist the Tiger King in securing his freedom.
Carole Baskin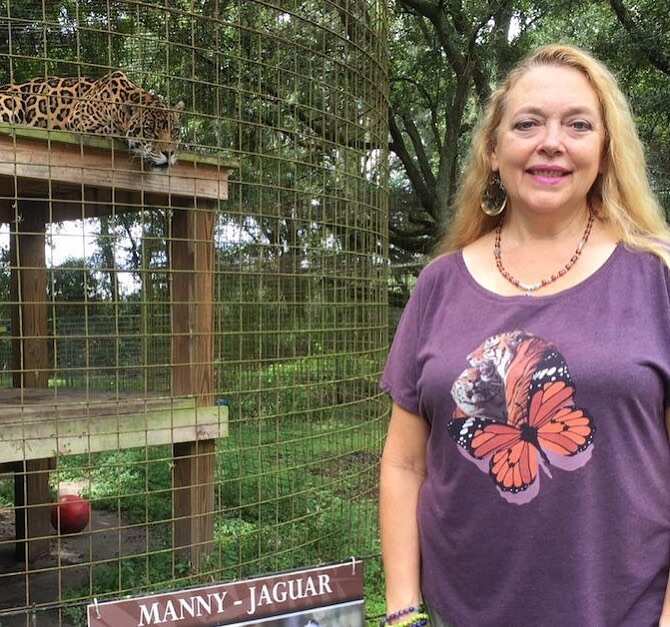 Carole appeared in the documentary as the founder and owner of Big Cat Rescue and was Tiger King's biggest rival. She genuinely loved big cats, so she was an activist who advocated for the end of interbreeding wild cats.
She ran the BigCatRescue with her husband, Howard Baskin, who handled the legal and financial issues of the organization.
Shockingly, she had a dark past. She was involved in the murder or disappearance of her ex-spouse, Don Lewis.
Where is she?
Today, she is still married to Howard Baskin, her third husband, and the couple still runs Big Cat Rescue in Tampa, Florida, United States of America.
After the series premiered, she slammed it as "sensational" and further claimed that she was not involved in the disappearance of Don Lewis.
She claimed that Don was easy to live with, and although they had their tough moments, she never threatened him. Carole went on to state that she assisted the police in the best way she could as they investigated his whereabouts.
The Big Cat Rescue founder also said that she did not grind up her ex-husband as implied in the docu-series. After all, her home only had a small grinder, and not what appeared in the documentary.
Jeff Lowe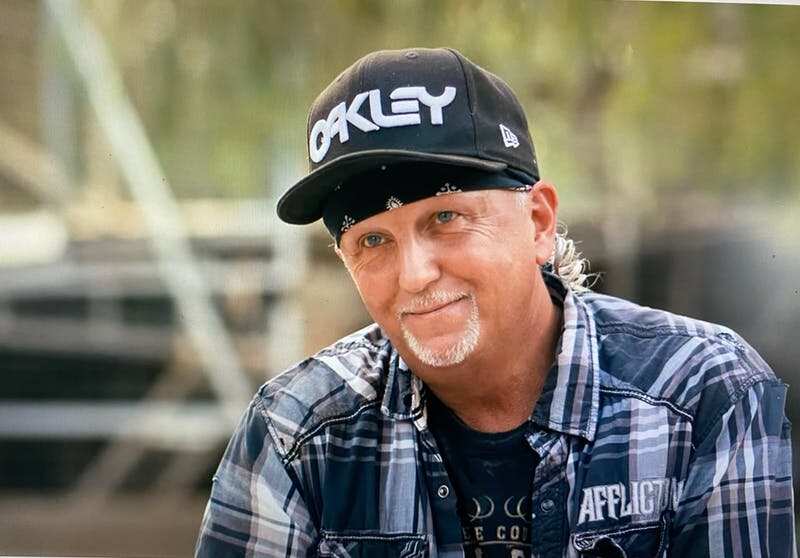 Jeff first appeared on the show as an investor. He was one of the people who brought Tiger King's zoo down. After the fall of Tiger King, he took over as the new head.
Before heading the zoo, he owned pet businesses in both Colorado and Las Vegas. He also owned several discount retail shops.
Jeff also had a dark past and was linked to animal abuse-related crimes. The convicted felon was also charged with domestic violence.
He assisted the FBI in tracking down and capturing Tiger King for the murder-for-hire scheme against Carole Baskin. He later allied with Tim Stark to open another zoo, but the two partners fell out.
What happened to Jeff Lowe from Tiger King?
He is still alive and is running G.W. Zoo together with his wife, Lauren. There are indications that he is planning to relocate the zoo to Thackerville, Oklahoma.
He will also rename it to the Oklahoma Zoo, but his plans have stalled because of the outbreak of the coronavirus disease.
John Finlay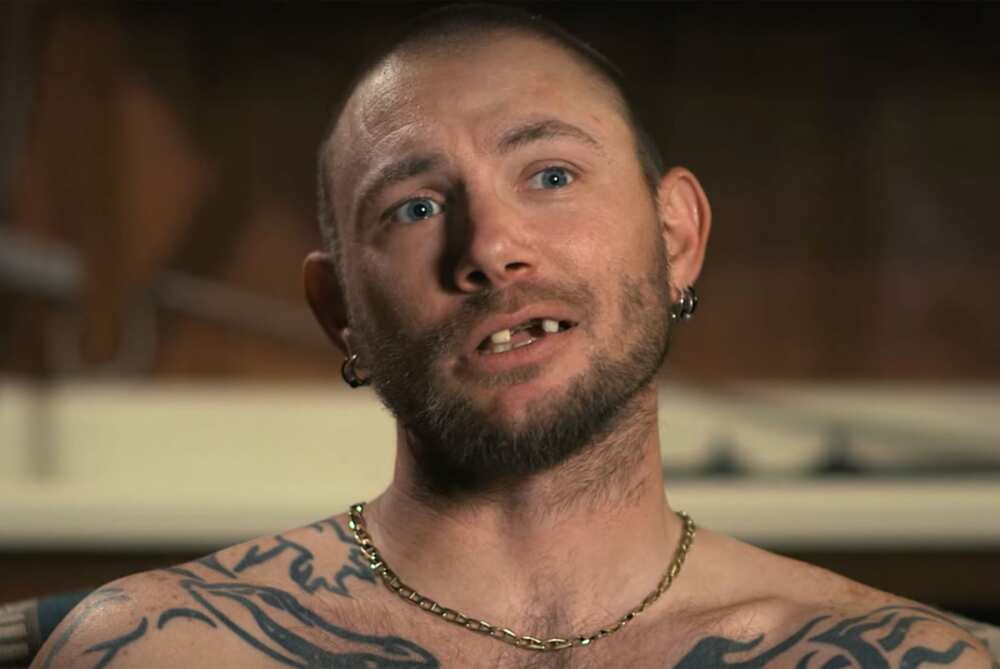 In the show, Finlay was one of Tiger King's husbands. He was married to him at the same time as Travis Maldonado. Shockingly, the three had a three-way wedding ceremony!
Finlay met Joe in 2003, just a month after graduating from high school. He worked at G.W. Zoo and was with Joe until 2014.
Although he was married to a man, it was later revealed that Finlay was not gay and that Joe was aware of it. The two men broke up, and Finlay was linked to Amber, the zoo's secretary. He got her pregnant.
Where is Finlay now?
He is currently in a relationship with a woman, and he resides in Texas. What caught the attention of people is his missing teeth and multiple tattoos.
After becoming an internet sensation, he created a Facebook page dubbed The Truth about John Finlay. He runs the page with his significant other, Stormey Sanders.
To prove to people that he is the one running the page, he posted a video of himself while talking about it. He now works as a welder.
What about his teeth? He has since had his teeth fixed. He got himself a new set of teeth, so he looks much better than he did when the series was filmed.
Travis Maldonado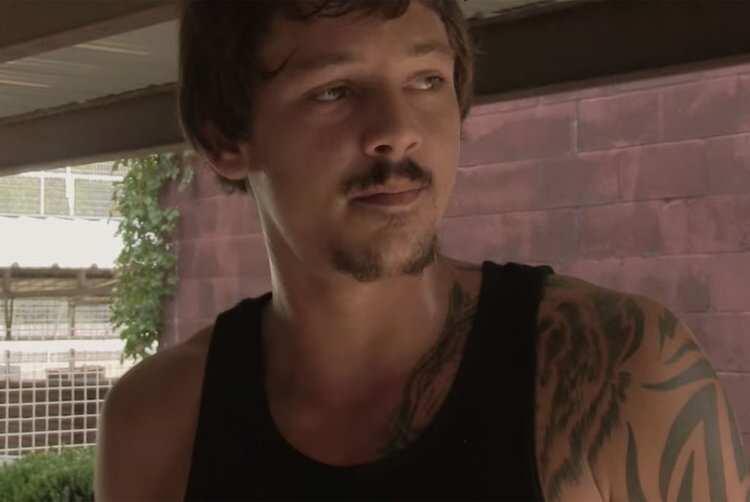 Travis was also one of Tiger King's husbands and was in a three-way union with the zoo owner and John Finlay. He first met his husband when he was only 19 years old.
Although he and Joe had a significant age gap, they started a romantic relationship and wedded just one month after the meeting.
Travis was an innocent but positive young man. However, he was addicted to meth.
Where is he now?
Sadly, the young man died in 2017 at only 23 years of age. He accidentally shot himself in the head.
Dillon Passage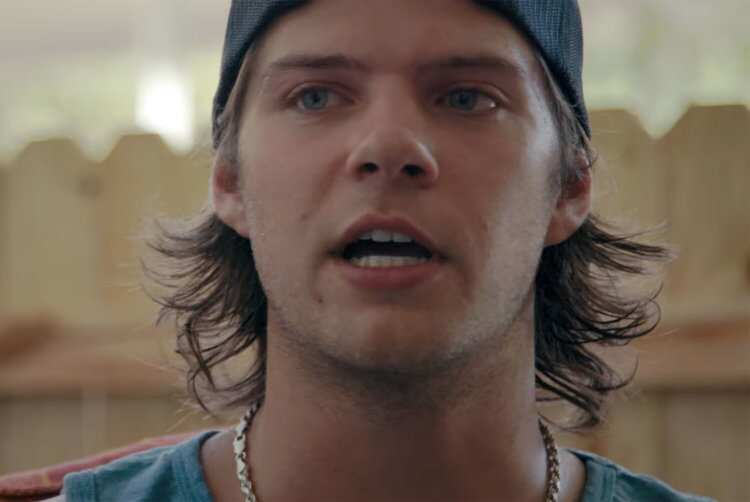 When the show was just about to end, Joe was married to Dillon Passage. Dillon met his husband in October 2017, and the lovers got married in December that year.
What struck people most was the fact that they got married just two months after the death of Travis. At the time, Dillon was only 22 years old. He is the fifth husband of Joe Schreibvogel.
Although not much is known about his past life, Dillon met his husband when he was still living in Austin, Texas. He slept on his cousin's air mattress.
A while after getting married, the young man and his husband moved to Gulf Breeze, Florida, following Joe's fall out with Jeff Lowe.
Why did the young man marry the Tiger King? Well, he reported that Joe has powerful energy, so when he proposed to him, he did not think about anything.
The two also shared similar interests, the most notable being their love for the big cats.
Where is he now?
Although his husband is still serving his jail term, Dillon is still married to Tiger King. He is active on social media, where he asserted that he is still married after a fan questioned him on the status of his marriage.
He was, however, very keen to make it known that although he is active on social media, it is not a platform for him to share issues related to his marriage.
He also stated that his wedding band was on his other hand after fans noticed that his ring finger was without a band.
Doc Bhagavan Antle
Doc Antle founded The Institute of Greatly Endangered and Rare Species (T.I.G.E.R.S.) and also ran the South Carolina-based Myrtle Beach Safari. He is a renowned figure, and Joe looked up to him in the wild animal business.
Like the Tiger King, Doc Antle was involved in animal abuse. Tiger King confirmed that he violated animals towards the end of the documentary.
His dark past also entailed having controversial romantic relationships with employees. He led a cult-like life and had multiple affairs with his employees.
Barbara Fisher, one of his former employees, addressed this issue in detail.
Where is he now?
After the release of the series, Doc Antle expressed his displeasure with the way he was portrayed as a man with a cult-like lifestyle. He also stated that he was very disappointed because his facility was mentioned in the series.
The man is one of the high profile wildlife personalities, so he said that being mentioned was just a way of creating more buzz for the show.
He added that the series was not a true documentary but an entertainment production featuring people who had been paid to participate.
Today, he continues to run both Myrtle Beach Safari and The Institute of Greatly Endangered and Rare Species.
Why else has he caught media attention? There has been a lot of hype about this man online after a picture of him featuring in the 2001 MTV Video Music Awards surfaced.
He appeared on stage 19 years ago during Britney Spears' stage show. The musician had a jungle-themed performance, and he was the animal handler dealing with a huge chained tiger.
The picture was captured right before the singer went on stage.
Rick Kirkham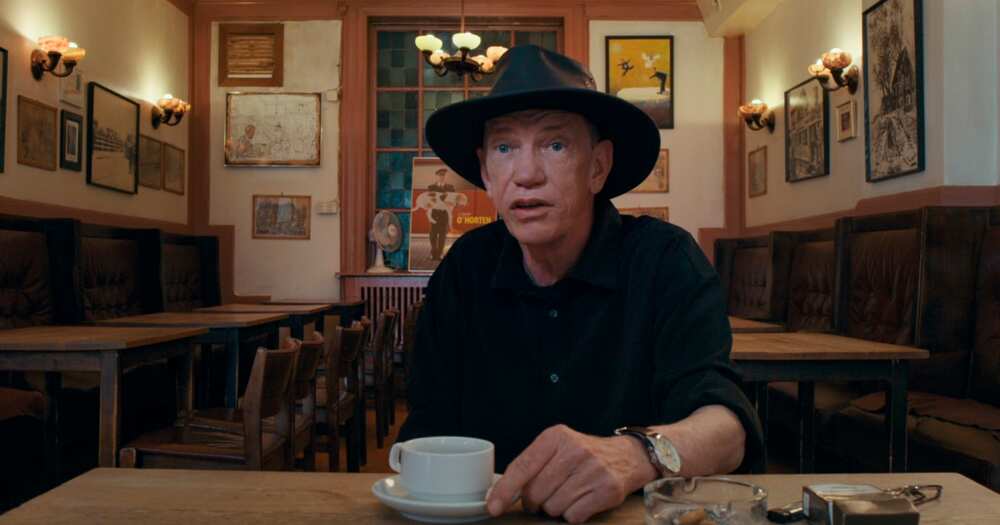 Rick Kirkham was behind the cameras in the production of Joe Exotic's reality web series. He was the producer.
Where is he now?
Rick lives with his Norwegian wife, Kristin E Rosøy Kirkham, in Bodo, Norway. He lives a low-key life and works as a freelance reporter. He is currently filming another documentary.
Erik Cowie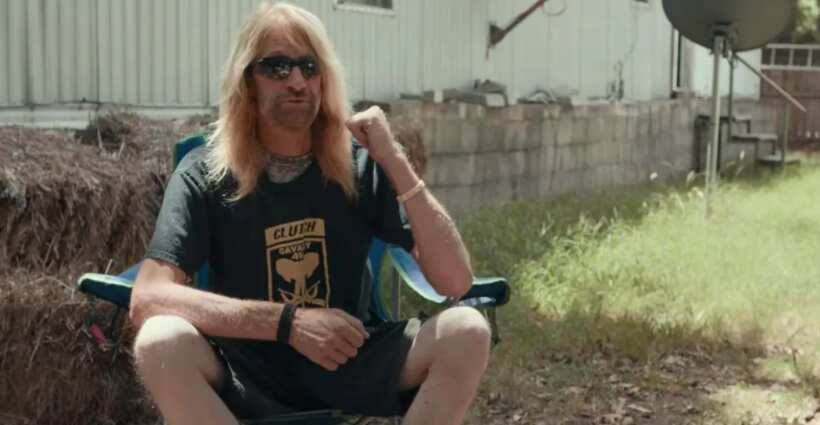 Erik worked as the Head Keeper of G.W. Zoo, and he first found out about the zoo via Craigslists. He worked for the Tiger King for several years and was in charge of the tigers named Lauren, Samson, Trinity, Delilah, and Cuddles.
Some of the tigers were shot dead by Joe. Erick was among those who testified against Joe for shooting the animals.
Where is he today?
Erik was disturbed by the killing of the cats, and he has since left the zoo. As shown towards the end of the series, he works at a restaurant.
His LinkedIn account indicates that he is a chef at Michael's Grill in Oklahoma.
John Reinke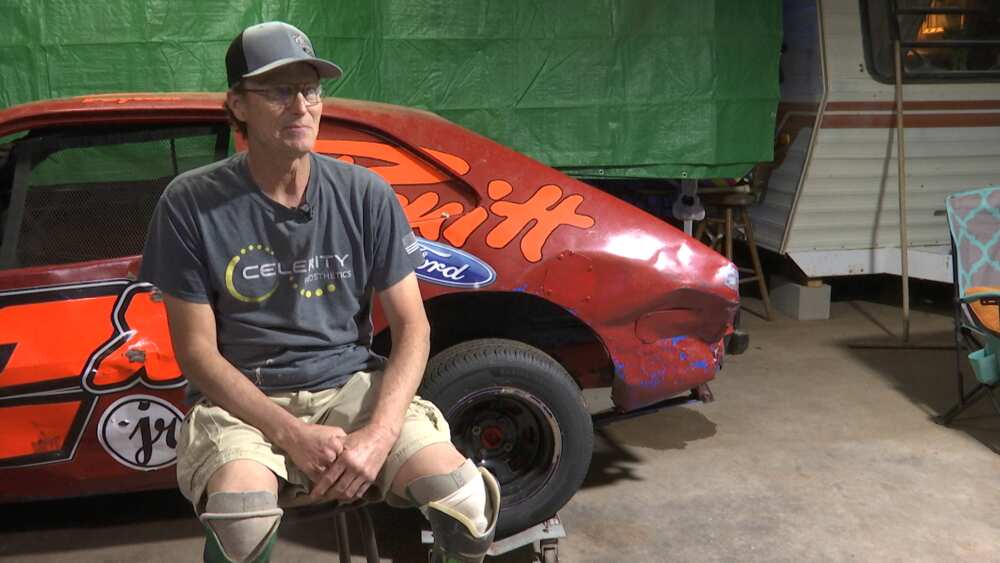 Reinke was a manager at the zoo and had previously lost both his lower limbs following a bungee jumping accident. He was one of the longest-serving employees at the zoo.
What stood out about him was how he remained loyal to Joe, and he even had bullets inscribed with both his and Joe's names. He was Tiger King's ride or die.
Towards the end of the series, he had made his exit from the zoo.
Where is he today?
There are indications that he has since parted ways with his wife of 30 years. He is currently working on vehicles that are used for racing.
He works closely with Bodine Transmission Shop, which supplies the vehicles that he works on.
Kelci "Saff" Saffery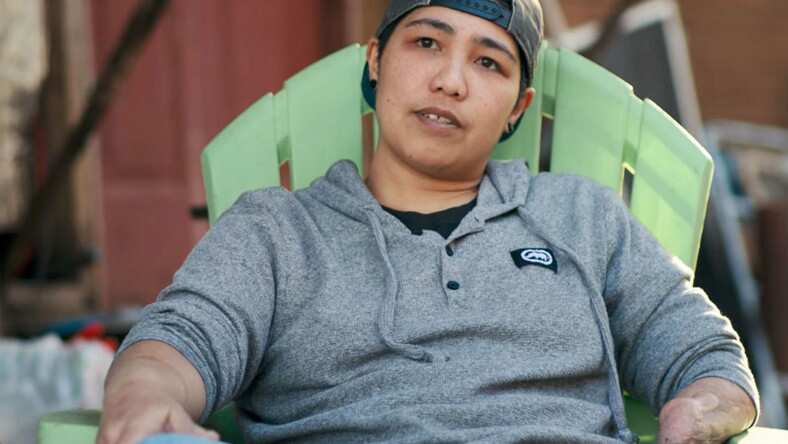 Saffery was also a loyal employee who served as an animal keeper. Towards the end of the documentary, she was the voice of reason, and she did not shy away from expressing her opinions.
She lost one hand after an accident with a tiger, but this did not kill her ambitions and goals in life.
Where is she today?
Towards the end of the documentary, she did not have her prosthetic arm. She was also frustrated because of the feud between Joe and Carole.
Not much is known about her current whereabouts.
Mario Tabraue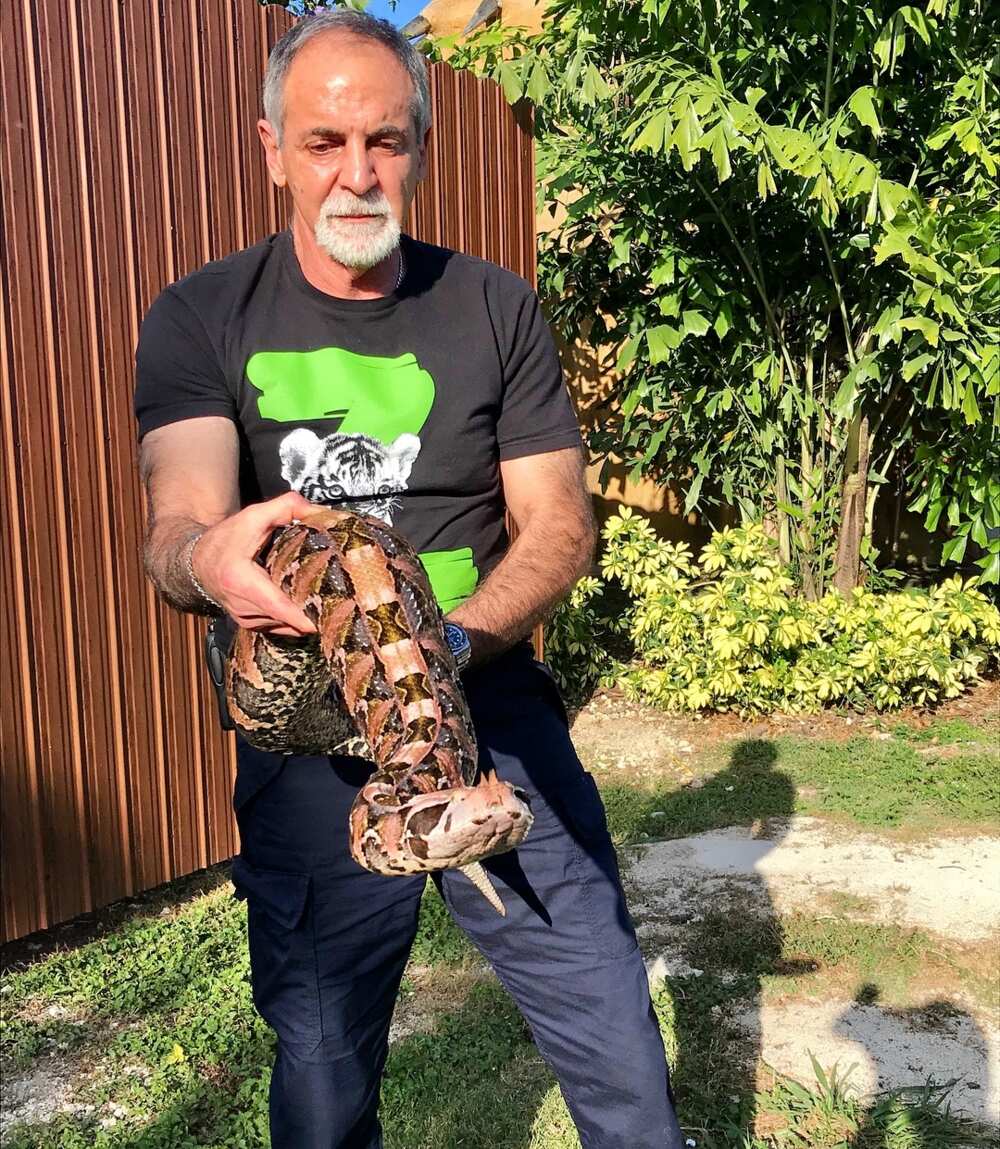 Mario made a brief appearance on the series as one of the notorious Miami drug kingpins of the 1980s. He allegedly had a cocaine empire with a multi-million dollar worth.
Besides his shady deals, he was a lover of big cats and chimpanzees and even owned an exotic animal business.
He was previously convicted for over a century in prison, but he secured his freedom after serving a term of 12 years. He was released after serving as an informant for the law-enforcement authorities.
After his release, he started working as the director of the Zoological Wildlife Foundation, which he founded.
Where is Mario now?
He resides in Miami with his spouse, Maria C Tabraue, and still works at the Zoological Wildlife Foundation. He is the president and director, while Maria is his co-president.
The couple is committed to caring for exotic animals. They often plan and facilitate interactive and personalized wildlife tours. Their business seems to be doing very well.
Allen Glover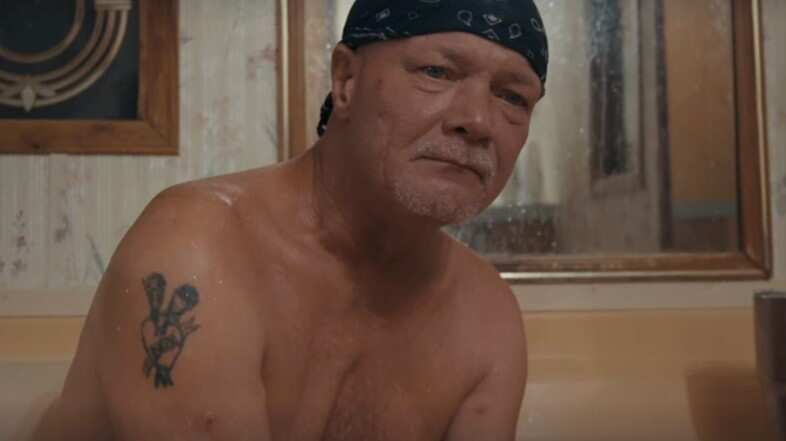 Glover was the hit-man who Joe hired to get rid of Carole. He first joined the zoo as a handyman and worked as a loyal employee for years.
He had a criminal record and was a convicted felon. In the documentary, he got a sum of $3000 to kill Carole, but he chose to run away with the cash. He helped the FBI in Joe's case.
Where is Allen Glover?
Instead of killing Carole, Allen fled to South Carolina then drove to Carole's place to warn her in person. However, his addiction to substances made it impossible to meet Carole in person.
Not much is known about his whereabouts currently.
James Garretson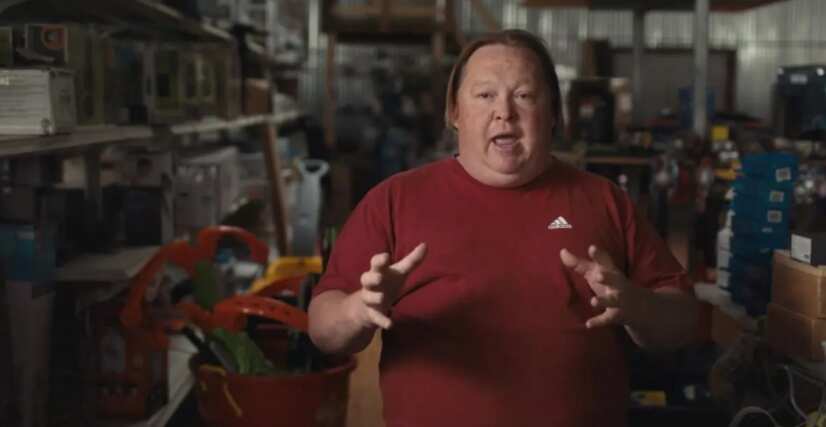 Garretson was a businessman who worked closely with Jeff Lowe. He was also a big cat lover who co-owned a pizza zone with both Joe and Lowe.
When he got wind of the plan to assassinate Carole, he changed sides. He was the FBI informant during Joe's investigation.
Where is he today?
There is limited information about him, but there are indications that he still resides in Dallas, Oklahoma. He still owns and runs Tiger Liquidation as well as other businesses in Oklahoma.
Joshua Dial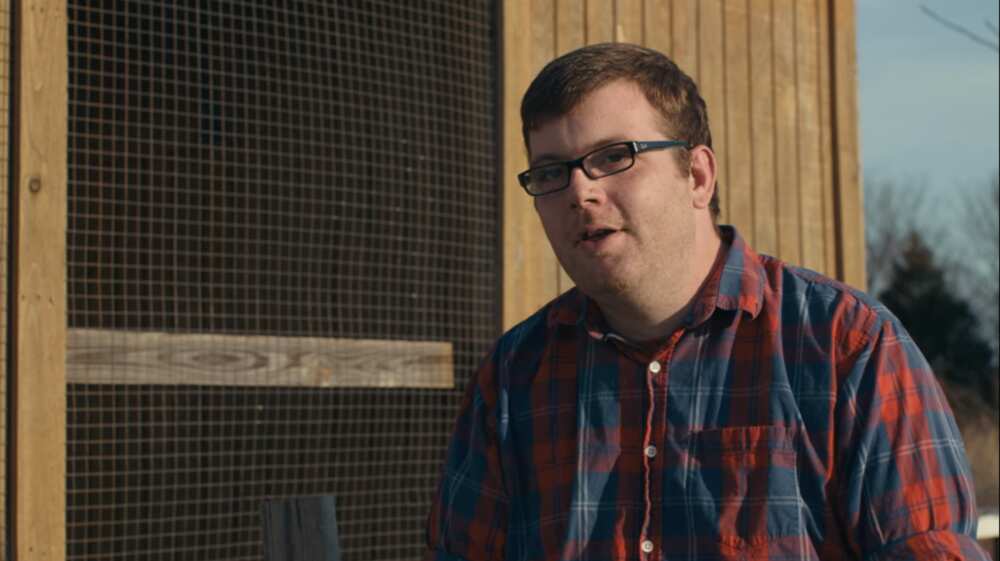 Joshua Dial was the voice of reason in the series. He first met Joe at Walmart, where he was working. He loved politics, and for this reason, he was appointed Joe's campaign manager for the 2007 election.
Although Dial had his reservations about Joe, he took the job and did his best. He would later be the only person who witnessed Travis' gun accident. The event traumatized him so much that he resigned.
Where is Joshua today?
His whereabouts today are not known.
Currently, Tiger King is streaming on Netflix. The seven-part true-crime documentary-series has caught the attention of the world. As Joe serves his 22-year jail term, people are eager to know what the outcome of his latest lawsuit will be.
Source: Legit