WWE Aleister Black bio: age, height, wife, tattoos
Aleister Black is one of the most terrifying characters in WWE. His entrance to the ring alone gives fans chills whenever they watch him. There is more to WWE Aleister Black than what wrestling fans see.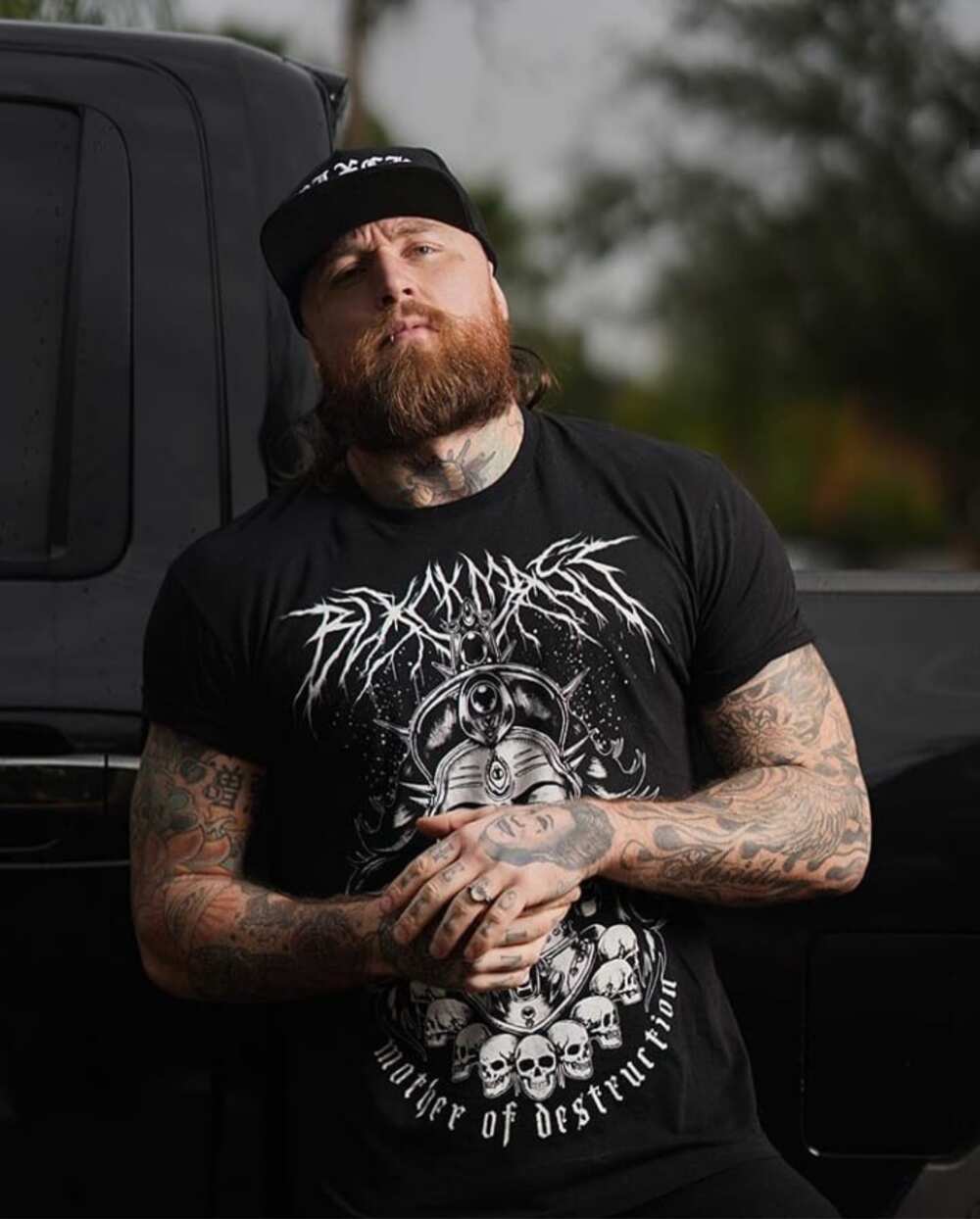 Aleister Black WWE is a complex character. His dark persona on the ring raises many questions with fans all over the world. Here is all you need to know about the pro wrestler.
Profile summary
Real name: Tom Budgen
Date of birth: 19th May 1985
Age: 34-years-old
Place of birth: Alkmaar, Netherlands
Zodiac sign: Taurus
Nationality: Dutch
Ethnicity: Caucasian
Height: 6 ft
Weight: 98 kgs
Eye colour: Black
Hair colour: Dark brown
Profession: Professional wrestler
Where is Aleister Black from?
The professional wrestler was born in Alkmaar, the Netherlands in 1985 and he grew up in Amsterdam. Growing up, Aleister's family was quite poor. According to the star, unlike other children, he and his siblings could not afford the toys they wanted.
However, despite their circumstances, they never felt trapped by their situation. Their father worked hard to provide for his family. While many children have the privilege of having an easy and loving relationship with their parents, the star does not.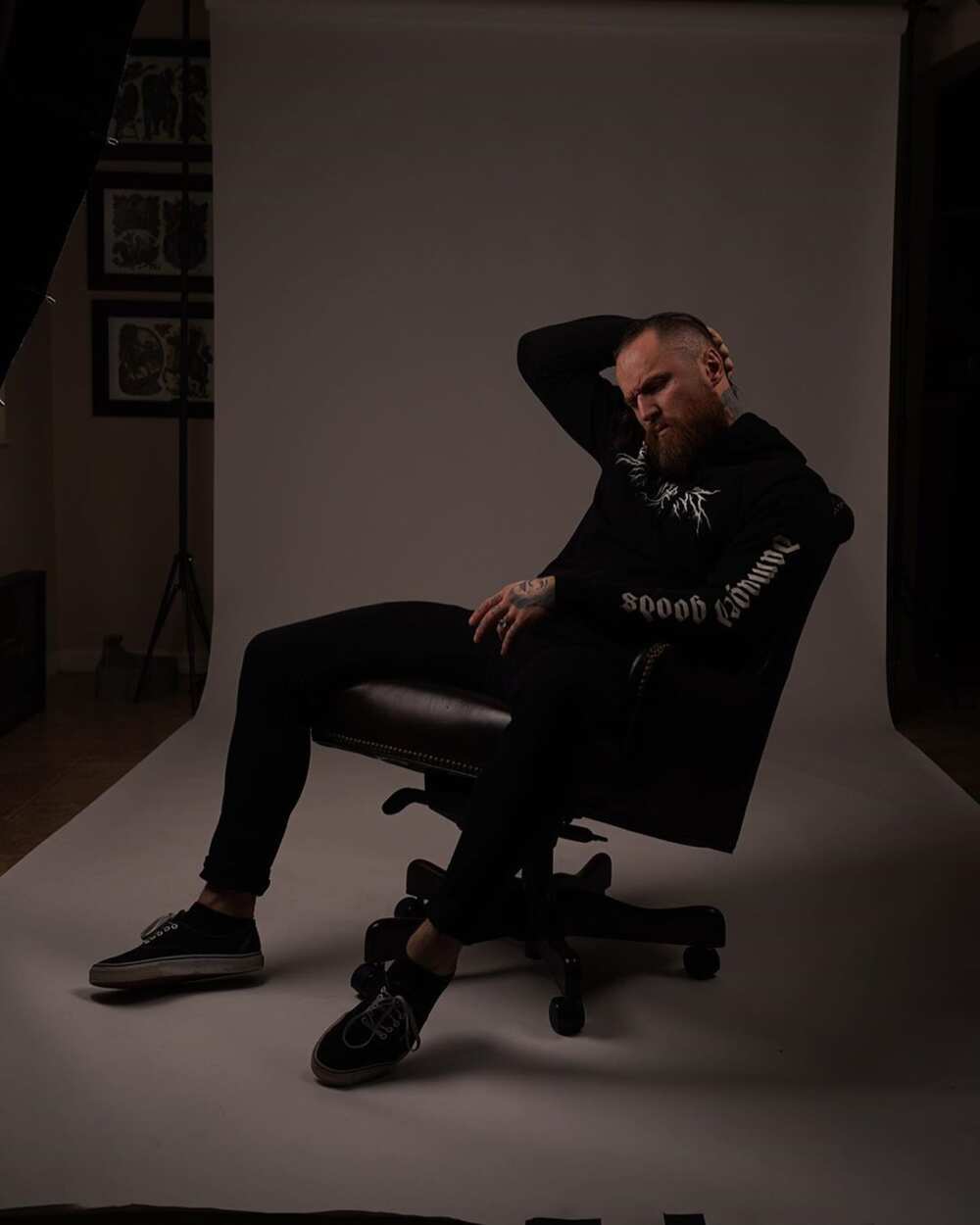 According to him, he has a very complex and complicated relationship with his father. Black refers to his father as both his best friend and his worst enemy. He goes further to compare him to the cyborg on The Terminator.
His childhood was further complicated by his father's involvement with the occult and cult-like religions. At eight-years-old, Tom started researching these cultic religions and government conspiracies. The result of this was that he grew up incredibly fearful of the dark. Luckily, at about 13 or 14-years-old, he outgrew this fear.
Black has also admitted to never being truly happy, dealing with mental illness, feelings of inadequacy, severe anxiety and depression.
Career
While still in school, Tom expressed his interest in becoming a pro wrestler. His teacher encouraged his dream, and the star stuck to it. Tom Budgen worked hard at his goal and is a trained kickboxer and martial arts expert.
Budgen is an expert in Pencak Silat, a form of martial arts indigenous to Indonesia and other parts of Asia. He made his debut in 2002 at just 17-years-old. At the time, he went by the name 'Tommy End' in the ring.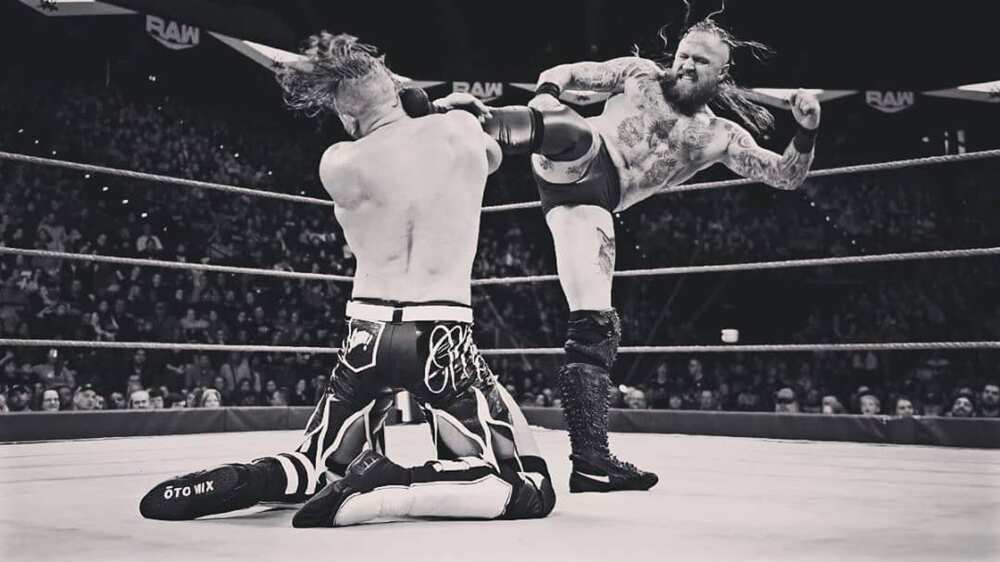 Four years after his debut, he won his first championship title. As Tommy End, he was the wXw World Lightweight Champion from 16th September to 9th December 2006. Other championship titles he won under the ring name Tommy End are as follows:
ICWA World Junior Heavyweight Champion
CWN Mittelgewichtsmeisterschaft Champion
FWG Lightweight Champion
PWS Heavyweight Champion
ICW Tag Team Champion
wXw Unified World Wrestling Champion
FCP Champion
ICWA Heavyweight Champion
He has also won other titles in tag team matches. As a testament to his prowess, Tom has never held a solo title for less than 100 days. Tommy End held the ICWA Heavyweight Champion title for almost two years (727 days), making him among the top five winners to maintain this status.
After 14 years as an independent circuit wrestler in the UK and Europe, the star was signed to WWE NXT in June 2016. In the same year, he played five matches. He won his first three matches but unfortunately lost the other two.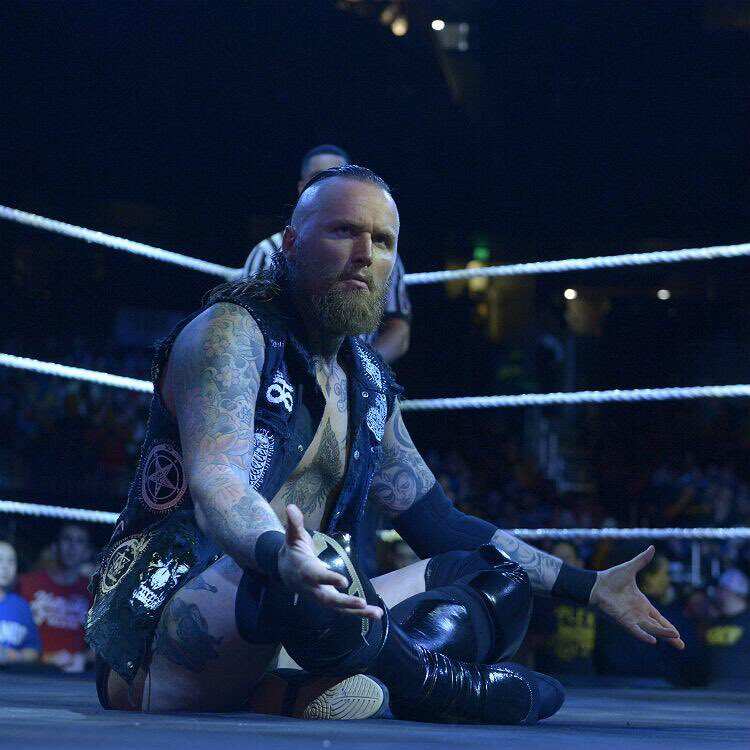 In 2017, he officially changed his name to Aleister Black and participated in 97 matches where he won in the majority of them. In 2018, he held the WWE NXT Championship for 102 days. From 2017, he has participated in over 250 matches under WWE.
He is now in WWE Raw alongside other famous wrestlers like Rey Mysterio, Randy Orton, Richochet, among others.
Aleister Black height
The WWE Raw wrestler is very tall. He stands at 6 feet (1.85m) and weighs 98 kilograms.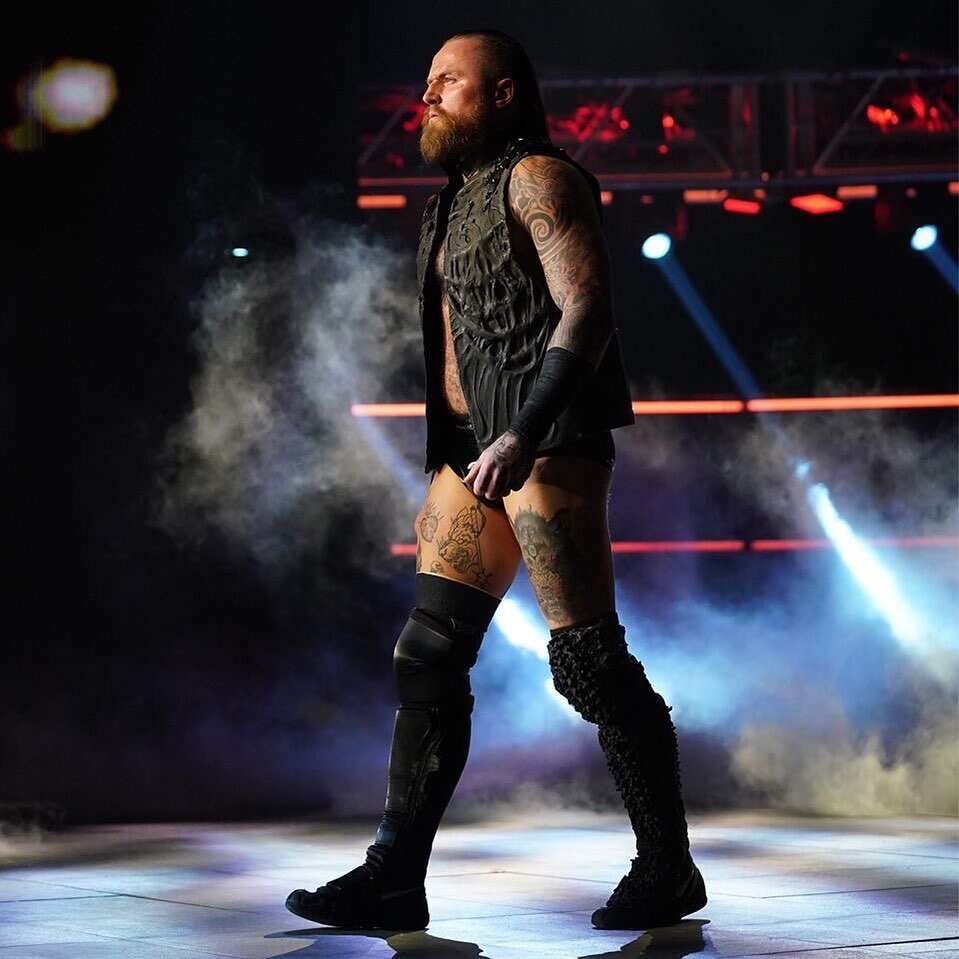 Aleister Black tattoos
The wrestler is among the most tattooed superstars in the WWE roster. Aleister is almost wholly covered from head-to-toe with tattoos.
So far, Aleister has a total of 54 tattoos. Like most tattoo enthusiasts, all his designs have a special meaning to him. Some of his tattoos are as follows
Lilith - Lilith is mostly found in Jewish folklore. In different versions of mythology, she is described as a baby thief, a demon and Adam's first wife. Feminists also use her as a symbol of equality.
Black has a massive tattoo of Lilith on his back. He explained that to him, she symbolizes equality for men and women.
Japanese half-sleeve - This was his first tattoo. He got it when he was 20 years old. Since then, he has gone on to add to it. It now covers part of his chest.
Yama - It represents the Hindu god of death as well as the final judge on the destination of souls.
Mahakala - The Mahakala is both a protection and meditation deity.
Kali - In Sanskrit, Kali means, "She who is black" or "She who is death". Kali is the goddess of death, time, and doomsday.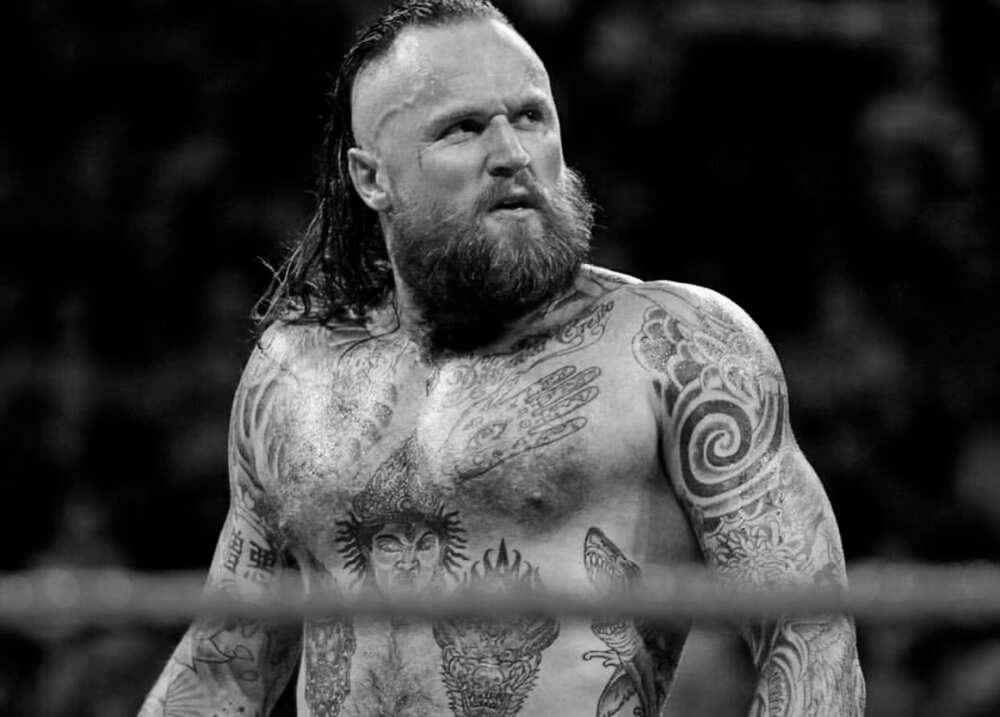 It should be noted that all Hindu-inspired tattoos are on his chest. They all form a semicircle. Kali is at the center of his chest, Mahakala is on his right while Yama is on the left.
Grim reaper - Inked on both legs on the calf muscles, the reaper holds flowers with the words 'borrowed time' right under him. This shows the star's belief that nothing in this world is forever.
Anti Hero - Along with his back tattoo, this is his other famous and most visible tattoo. The words are displayed on his knuckles.
Skull - While skull tattoos are quite common, Aleister's stand out. This is because it has the ominous message of 'Life will be the death of me' right under it.
Japanese tiger head & a traditional Japanese dragon - The former is on his right hand while the latter is on the right side of his chest. They represent power, wealth, and strength
Crescent moon - It represents both his fear of the dark as a child as well as one of his favourite wrestling moves.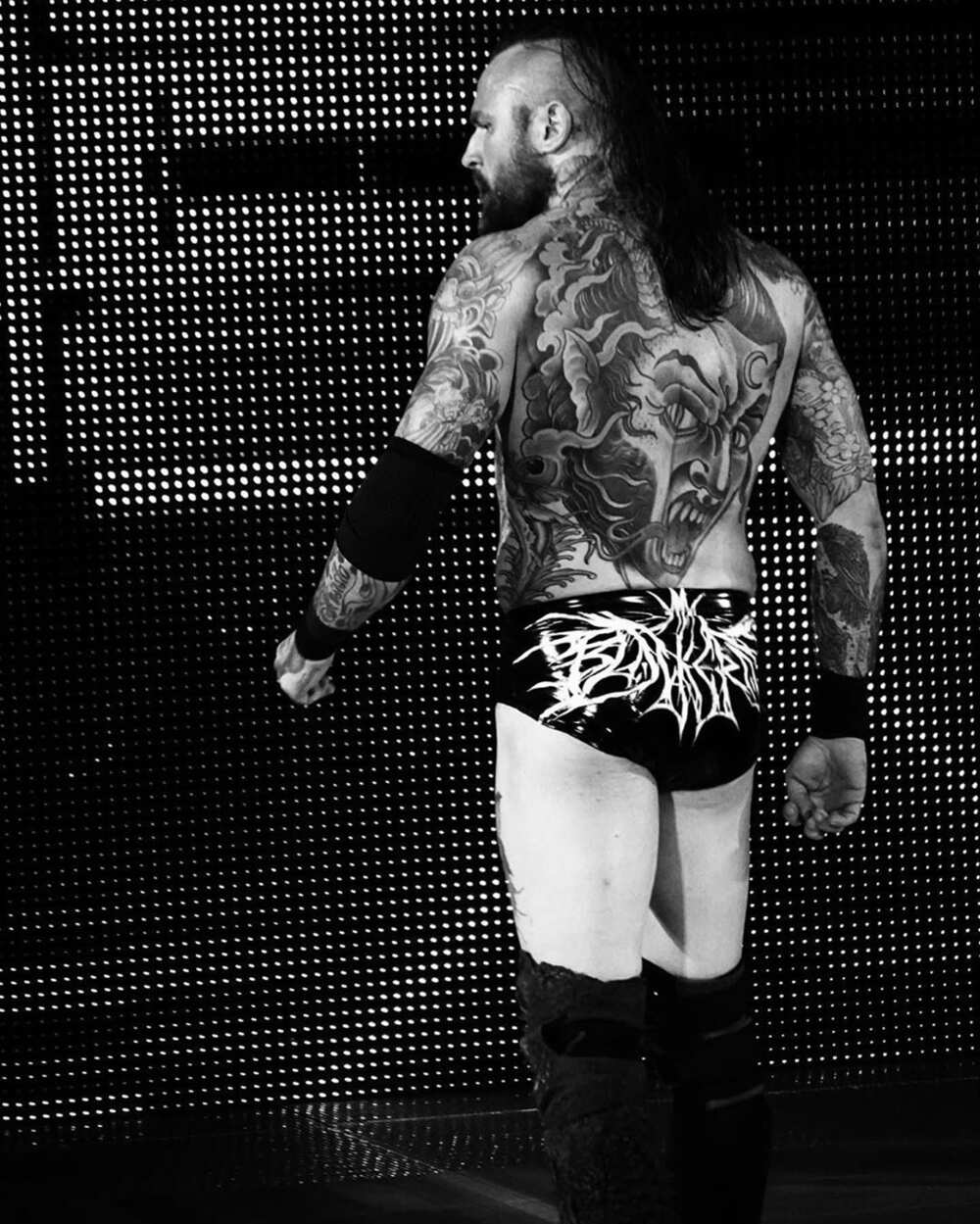 Calavera - Also known as a Sugar Skull, this decorated skull is used in Mexico during the 'Day of the Dead' celebrations.
Overcome the past - This simple yet powerful quote is on the back of his neck. It probably works as a reminder to the star to prevail over his childhood traumas.
Original sin - Often portrayed by a snake and apple, Black's colourful version of the tattoo is on his right thigh
Aleister Black and Zelina Vega
In 2018, news about the Zelina Vega Aleister Black wedding came as a shock to many wrestling fans. This is because none of the superstars' fans knew that the two had been dating.
While rumours about their romance had been swirling around, Zelina Vega and Aleister Black never denied or confirmed them. Their nuptials were officiated by their close friend, real estate developer and Great Lakes Championship Wrestling owner David Herro.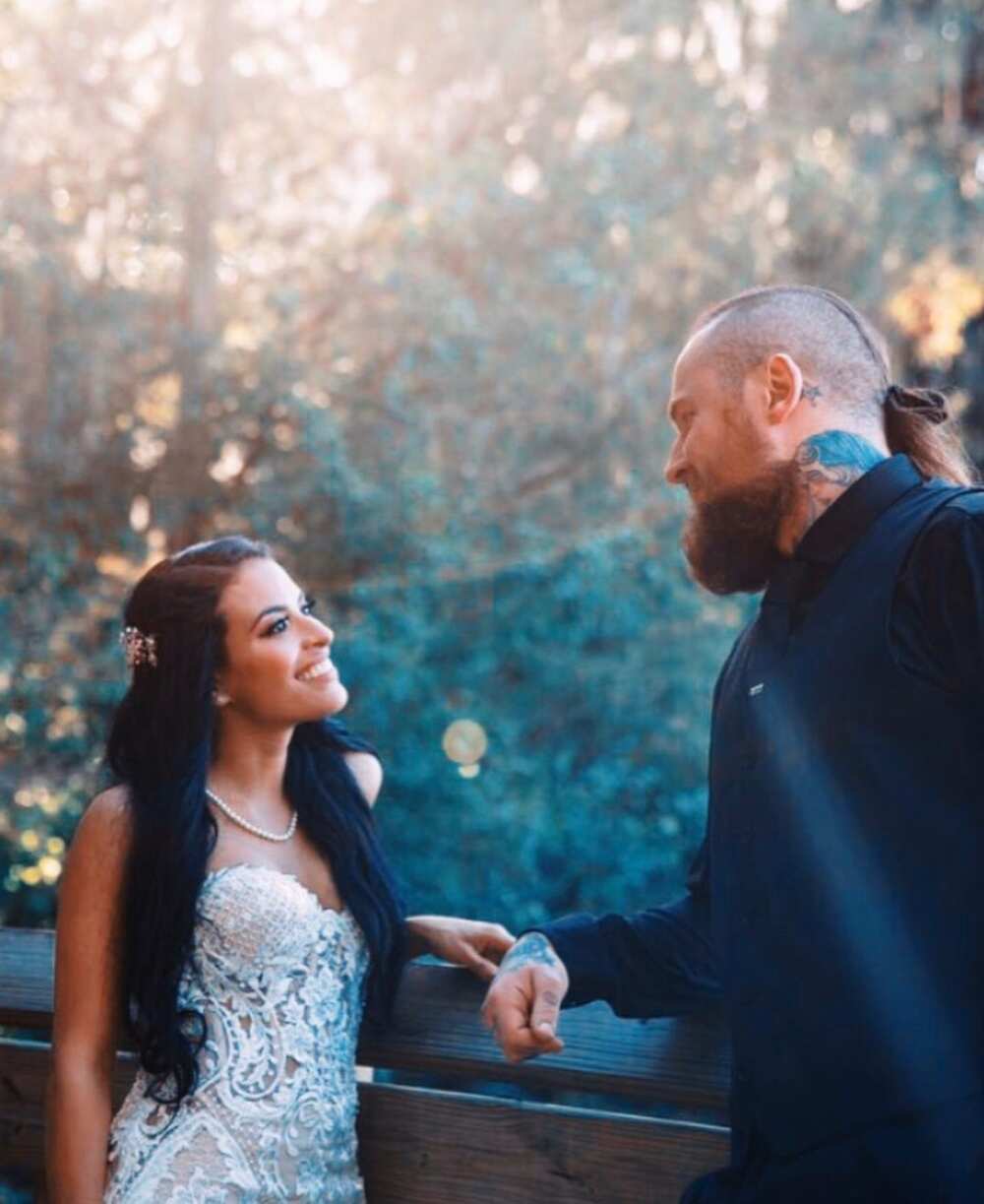 While the two seem happily married, most details about the Aleister Black Zelina Vega relationship remains a mystery. The two rarely post each other on either of their Instagram accounts.
Who is Aleister Black wife?
Aleister Black's wife real name is Thea Megan Trinidad. She was born in Queens, New York on 27th December 1990.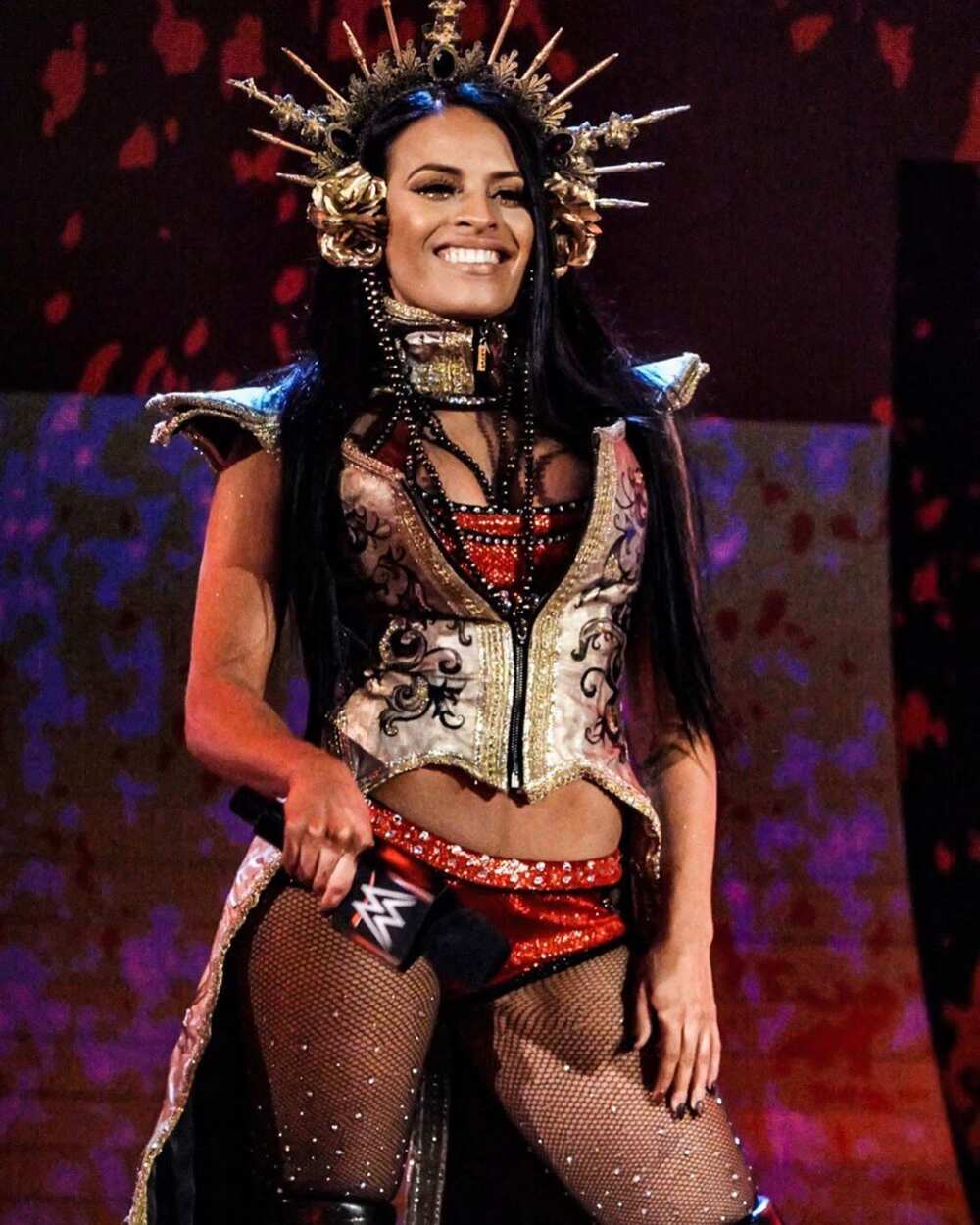 When she was ten years old, her father, Michael Angel Trinidad, died in the horrific September 11 attacks. Zelina is both a wrestler and a talent manager. She manages fellow wrestler Andrade.
Is Aleister Black satanist?
While Aleister Black has never outrightly said that he is a satanist or whether he practices satanism, many people agree that most of his actions show that he might practice the religion. Most of his personas on the ring are very dark and seem to draw inspiration from the occult culture.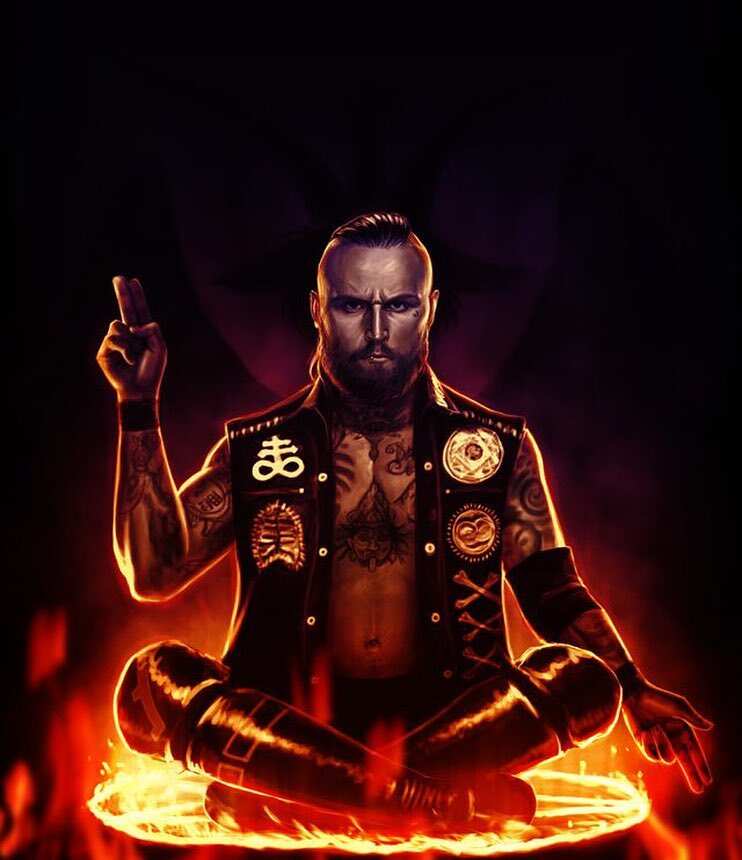 He also has multiple demonic tattoos all over his body. Some of his controversial ones could include the Freemason and Illuminati images. While some may argue that these two do not necessarily worship the devil, the wrestler has a more disturbing tattoo.
Black has the words Ave Satanas inked on the sides of his palms. The Latin word means 'hail satan' in English. In 2018, fellow pro wrestler, Josh Barnett, said that Tom's ring name 'Aleister' comes from the infamous Aleister Crowley.
It should be noted that Crowley was a known and practicing satanist. Crowley also wrote multiple books hailing Satan and his religion.
Aleister Black black mass
In the Catholic Church, a black mass is an actual ceremony that is held to pray for the dead. However, in pop culture, it is a blasphemous term that mocks the Catholic church's mass. The black mass is usually practiced by satanic cults.
When it comes to Aleister, the star uses this term to brand some of his merchandise. He also has a wrestling move by the same name.
Aleister Black injury
To all wrestling fans, the sport is exciting to watch. It is thrilling to see your favourite stars fight it out on the ring to determine the winner. To critics, however, wrestling is a fake and scripted game.
Whether you believe that the sport is fake or real, there is no denying that performers experience some very painful and sometimes life-threatening injuries while competing.
Late last year, Black suffered what appeared to be a broken nose during his fight with fellow wrestler, Buddy Murphy. Nevertheless, it did not appear to be a serious issue as he was cleared to appear in several other matches.
This is not the first time the star has been hurt. In 2018, while fighting in Las Vegas, he tore his groin during a match with Tommaso Ciampa. Aleister had to undergo surgery to fix the torn muscle.
Aleister Black theme song download
To anyone curious about what song the star uses during his entrance to the ring, Aleister Black entrance song is Root of All Evil by CFO$ feat. Incendiary. His entrance is always magnificent and a little scary.
The song can be found on platforms such as Spotify and Apple Music.
Despite what people say about him, his background or his religious beliefs, Aleister Black continues to show that he is more than what others think of him.
Source: Legit.ng