Natalia Poklonskaya bio: Who is the woman behind the meme?
How would you feel if you suddenly found your photo trending on the internet? That is what happened to Natalia Poklonskaya some years back. Little was known about the Russian politician until she was appointed the chief prosecutor of the Republic of Crimea in 2014.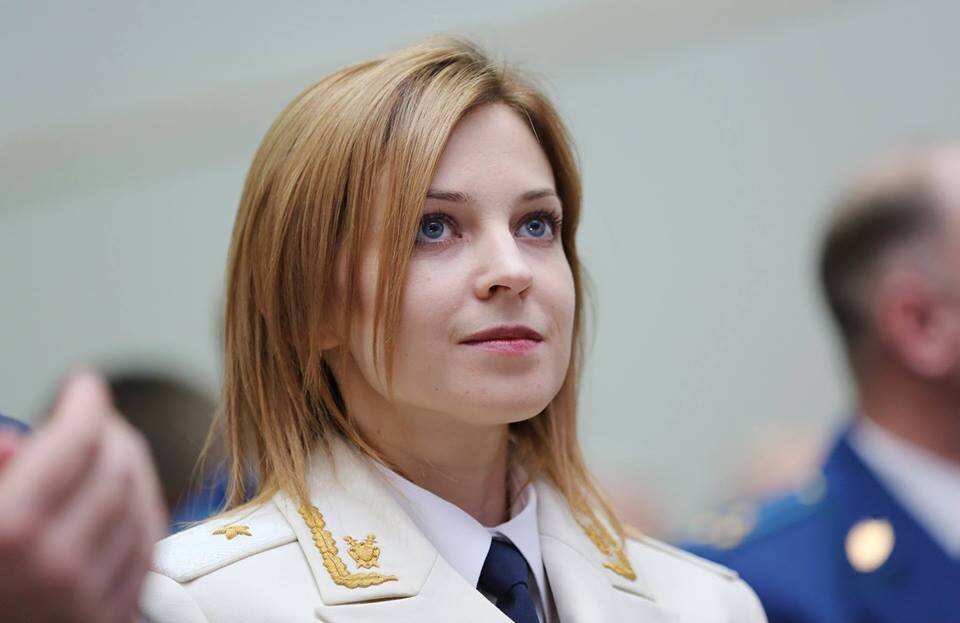 How did Poklonskaya become a meme lord? Did the fame that followed after that affect her life and profession?
Profile Summary
Full name: Natalia Vladimirovna Poklonskaya
Birthday: Mar 18, 1980
Place of birth: Mykhailivka, Luhansk Oblast, Ukraine
Zodiac sign: Pisces
Nationality: Ukrainian, Russian, Soviet
Ethnicity: White
Religion: Christian
Ex-spouse: Ivan Nikolaevich Soloviev
Children: Anastasiya (daughter)
Height: 5'6"
Weight: 59kg
Profession: Politician, Prosecutor, Jurist
Political party: United Russia
Natalia Poklonskaya age
The Russian politician is currently 40 years old. She was born in Mykhailivka, Luhansk Oblast, Ukraine.
Both of her grandfathers perished in the Great Patriotic War, while one of her grandmothers survived the fascist occupation. Her family moved to Yevpatoria, Crimea, back in 1990.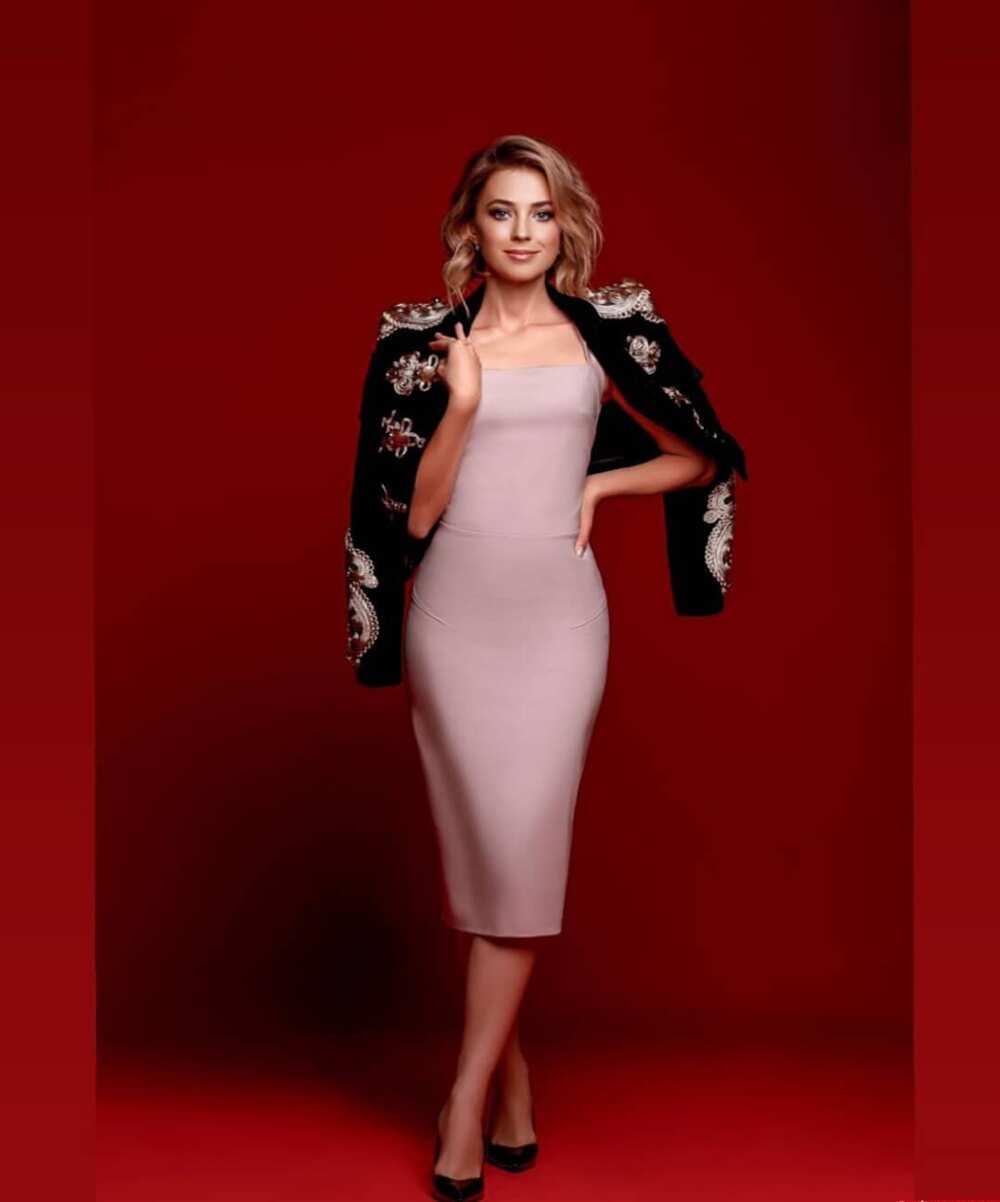 Body measurements
When it comes to her body measurements, Poklonskaya height is 5' 6" and she weighs 59 kg. Her eye color is blue, and her hair blonde. She has an hourglass body shape and her body measurements are 32-24-33 inches.
Education
The famous politician graduated from the Yevpatoria branch of the Kharkiv National University of Internal Affairs in 2002.
Career
Natalia has served in several roles as a lawyer and politician. She is also the author of a book, Crimean Spring: Before And After.
Prosecutor, Ukraine
Before joining politics, Natalia served as a Ukrainian prosecutor from 2002 to February 2014. During this time, she worked in various Prosecutor's Offices or as an Assistant District Attorney.
Among the first cases she handled in her career include that of the organized racket gang 'Bashmaki.' In 2012, she worked as a state prosecutor at the trial against the ex-deputy of the Crimean Council Ruvim.
Prosecutor General, Crimea
Poklonskaya resigned from Ukrainian service during the 2014 Crimean crisis and offered her services to the Crimean government. She then got appointed Prosecutor General of Crimea on March 11, 2014.
Her appointment came days after Russian troops seized the Crimean peninsula. Ukrainian authorities went on to criticize the move by the Russian forces to take control of Crimea.
Natalia gave a press conference after her appointment, where she reacted to the situation. Her video went viral, making her an internet sensation.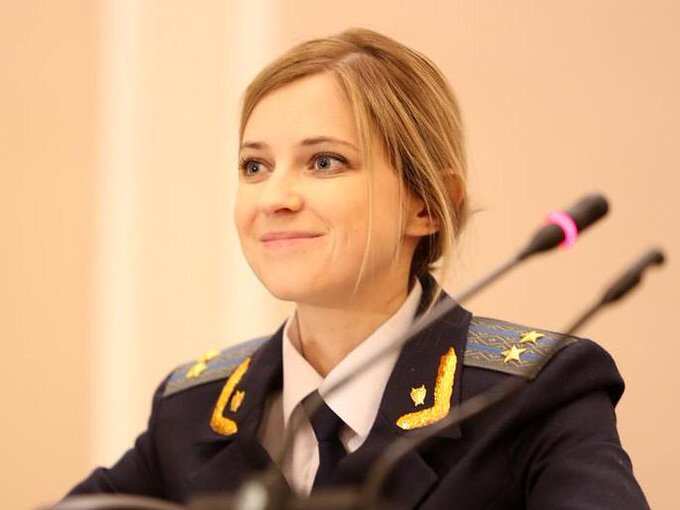 In her speech, she criticized the opposition protests in Ukraine, describing the change of government in Kyiv as an "anti-constitutional coup."
Following her remarks, the Ukrainian government launched a criminal case against her and stripped her of the civil service rank of "counselor of justice."
Political career, Russia
In October 2016, the President of Russia Vladimir Putin terminated Natalia's appointment as the prosecutor of Crimea. The move came a few weeks after she was elected MP of the Russian parliament from the United Russia party on Sept 18.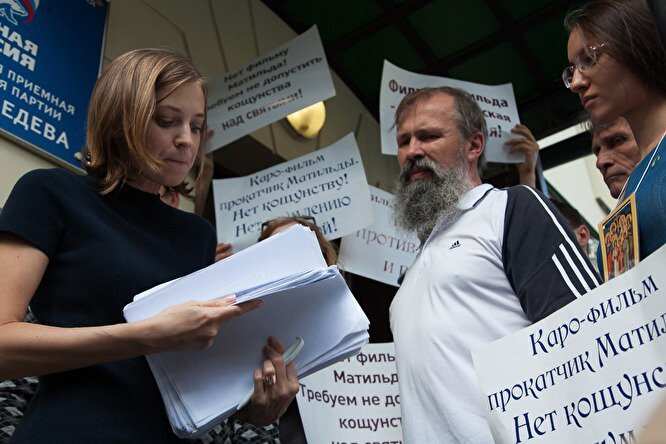 The politician started serving as the Deputy of the State Duma of Russia from Oct 5, 2016. She also serves as the deputy chairman of the State Duma Committee on Foreign Affairs
While in office, Poklonskaya initiated ban of the Mejlis of Crimean Tatar people, describing it as an extremist organization.
She also gave the course of numerous lawsuits over the Crimean Tatars on charges of extremism and terrorism.
The campaign against Matilda
In November 2016, Natalia led a campaign to block the release of Matilda for allegedly insulting believers' feelings, which is a criminal offense in Russia, according to a law passed in 2013.
The film tells the story of the romance between prima ballerina Matilda Kshesinskaya and the last Russian tsar, Nicholas II. She filed 43 complaints against the film, despite receiving rejections from the prosecution each time.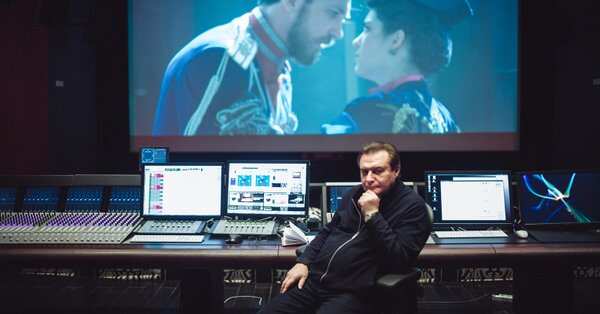 She received support from famous figures, including Chechen President Ramazan Kadyrov, and Orthodox Church clerics, among others.
Despite her efforts, the film went on to premiere in St Petersburg's Marinski Theatre in October 2017 under tight security.
Voting against the retirement bill
In July 2018, Poklonskaya was the only United Russian MP to vote against a government bill to raise the retirement age. The State Duma voted on the first reading of legislation to pass the bill.
After Natalia's rebellion, United Russia leaders discussed her future in the party. They did not include her in the then newly formed joint commission of Ethics and Incomes Monitoring.
Natalia remained as the deputy chairperson of the Security and Countering Corruption Commission and an ordinary member of the National Security Budgetary Spending Commission.
Natalia Poklonskaya 2019
Although Russia took over Crimea from Ukraine, some Western countries still do not recognize the region as part of Russian territory.
Back in December 2019, the Crimean delegation was heavily criticized by the Ukrainian ambassador to Belgrade, Oleksandr Aleksandrovich, for visiting Serbia, calling it a 'provocation.'
The commission, including MP Poklonskaya and the Vice-President of the Crimean Ministerial Council Grigory Muradov, continued with their trip to Serbia in 2019. It was part of their efforts to showing support to Serbia and strengthening their international relations.
As a result, many Serbian nationals got banned from entering Ukraine because of their close connections to Russians in Crimea.
Natalia is among other Crimean deputies who were blacklisted by both the US and the EU. The Ukrainian authorities also issued an arrest warrant against her back in 2014.
Author: Crimean Spring: Before And After
Poklonskaya also wrote a book, titled Crimean Spring: Before And After, co-authored by her ex-husband, Ivan Solovyev.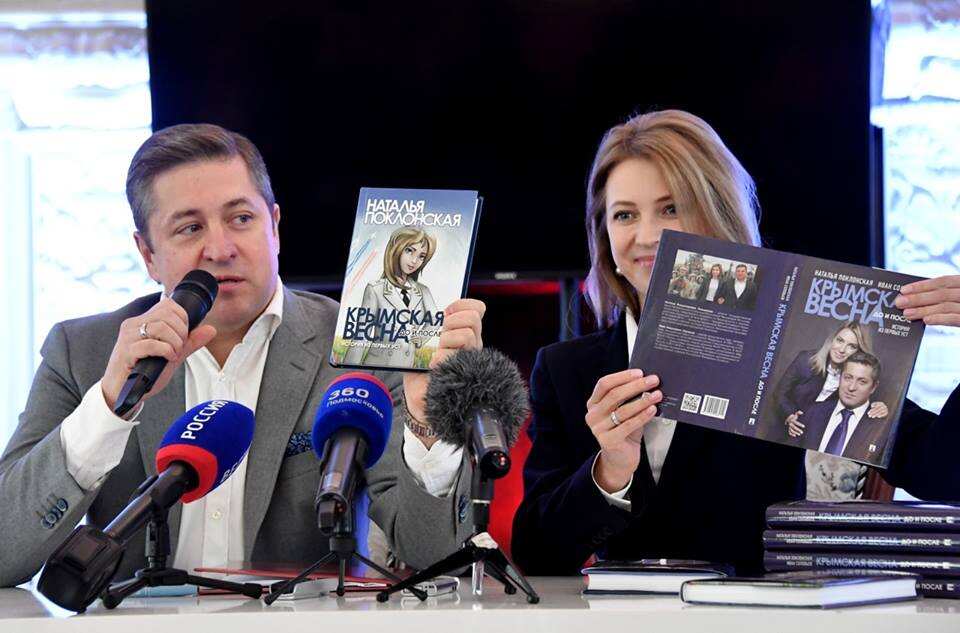 The book launch took place on Mar 10, 2019, at Livadia Palace in Crimea. The 15-chapter book highlights her childhood life, family, and career.
Her book shows the Ukrainian intelligence services, and also describes the events in which she participated.
Natalia Poklonskaya art and memes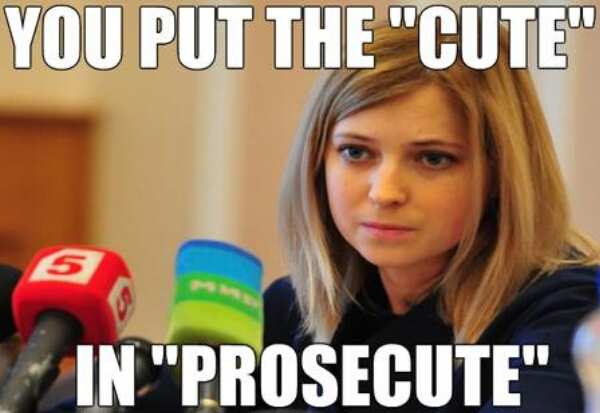 Is Natalia Poklonskaya hot? You may have come across a couple of Natalia Poklonskaya memes and cute photos on the internet and even admired her beauty.
The gorgeous politician has caught the attention of many people with her pretty looks since she was appointed the chief prosecutor of the Republic of Crimea in 2014.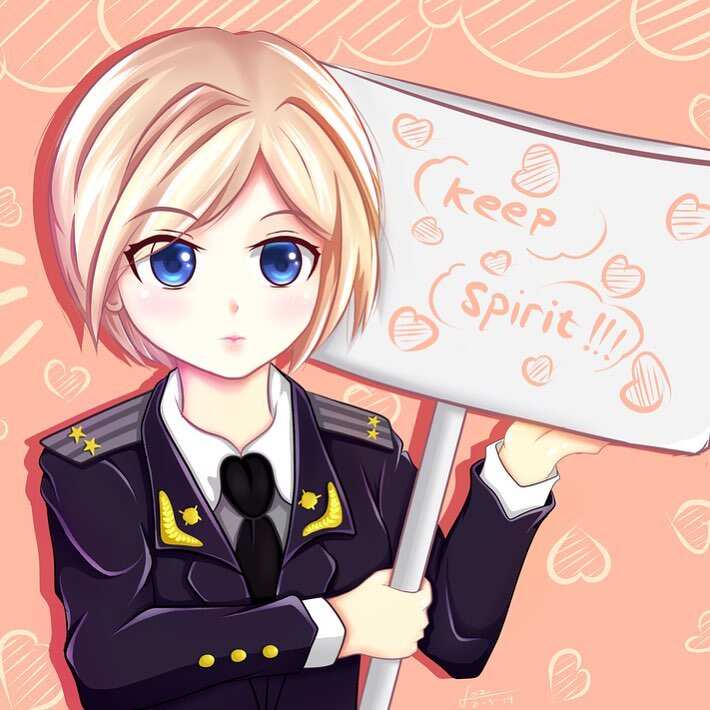 She held a press conference addressing the shooting of a Ukrainian soldier amidst the controversy surrounding Crimea back then.
Her video went viral, reaching China and Japan, where she became an icon to many cartoonists and animators. They were inspired by Natalia Poklonskaya smile and beauty to create funny memes about her.
It did not take long before Natalia Poklonskaya fan art and anime mascots began doing rounds across several social media platforms.
Nickname 'Nyasha'
Natalia is often referred to as 'Nyasha' because of her cute appearance. The word originates from 'Nyashniy,' which means attractive, positive, or desirable things or characters in anime.
The term 'Nyasha' is also often used to describe an adorable girl. In the plural, it refers to pleasant people.
Husband and daughter
The beautiful politician married Ivan Nikolaevich Soloview in 2018. Their wedding took place in Crimea. Ivan is a veteran of law enforcement agencies.
After over one year of marriage, the couple divorced in 2019. The politician is currently single and living with her daughter. Natalia Poklonskaya daughter is called Anastasiya Poklonskaya.
Net worth
The 40-year-old has earned quite a lot as a lawyer and politician. Her estimated net worth is$ 1 million.
Social media
Poklonskaya has over 44,000 followers on Facebook. However, she does not have an official Instagram or Twitter account.
Just like any other person, the Russian politician also has a hobby. One of the things she enjoys doing during her free time is playing the piano. She also likes to draw.
Natalia Poklonskaya is an influential politician. The bravery she employs in her job is truly inspirational.
Source: Legit.ng