Kaylee Bryant is a great actress. She is best known for playing the role of Josie Saltzman on The CW drama series, Legacies. Most of her fans love the fact that she easily represents the East meeting the West. She started her career as a child model and grew into a formidable actress. Her journey has been inspiring.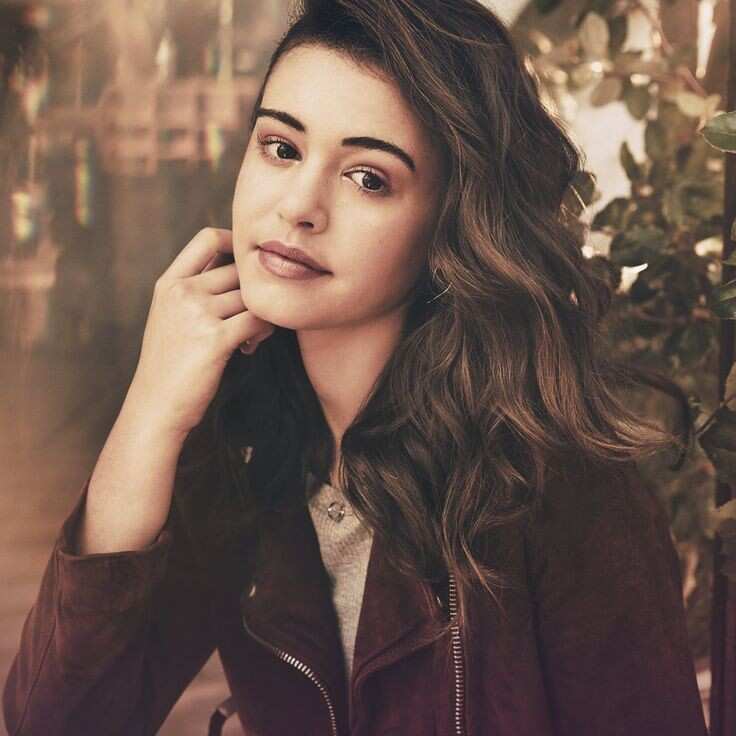 While most of her new and old fans know her for her role in the fantasy drama series, Legacies, Kaylee has starred in several other shows. She first became famous for playing the lead role in the indie thriller film Mary Loss of Soul back in 2014. She went on to star on a Disney Channel original series known as Kickin' It where she acted as Carrie/Tori. Even though a lot of emphases is put on her acting career, there is so much more about the actor than most people know.
Kaylee Bryant profile summary
Name: Kaylee Kaneshiro
Nickname: Kaylee Bryant
Date of birth: November 1, 1997
Age: 22 years old
Place of birth: United States
Kaylee Bryant ethnicity: Japanese and Caucasian white
Nationality: American
Sun sign: Scorpio
Profession: Actress
Current residence: Los Angeles, California, U.S.
Kaylee Bryant age and early life
How old is Kaylee Bryant? Kaylee was born on November 1, 1997. This makes her 22 years. She is the daughter of Garrett Kaneshiro and Kristina Kaneshiro. Her other known family member is her older brother, Kane Kaneshiro. She appears to be a rather private and reserved individual and does not share much about her personal life.
Where is Kaylee Bryant from? She is an American national who was born in Orange County although most of her family lives in Hawaii.
Bryant was home-schooled from the age of 12. The aim was to accelerate her schooling. By the age of 15 years, she joined junior high as opposed to being a sophomore. She is recorded to be a graduate, although it is not known which university he attended.
Nonetheless, Kaylee excelled in her studies and started her junior year at the age of fifteen. Not to mention, the actress is also a good singer and can even play the cello.
Does Kaylee Bryant know Japanese? It is not clear whether or not she speaks Japanese. However, in addition to being a white Caucasian and an American national, she has Japanese roots.
Career progression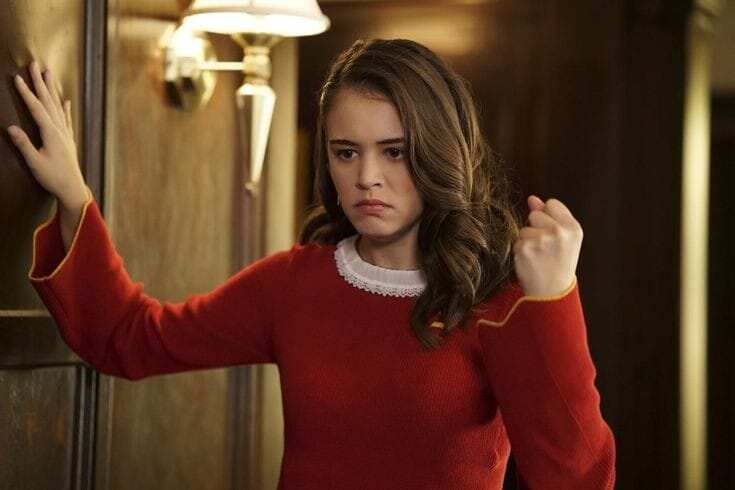 She started out as a model before venturing into acting. Besides these two careers, she is also known for her singing skills. She learned to play the cello from a friend who taught her the skill. She loves animals and has two dogs that are her hiking companions.
What does Andrew East do for a living? Kaylee is a great actress. Professionally, she started out as a model when she walked down the aisle for Ralph Lauren at the age of 7. She continued to work with the brand until she was about 10 years old when she moved to print campaigns. Her comfort behind the cameras made it possible and convenient for her to start acting at the age of eight years old.
She was inspired to venture into acting from the Disney channel shows she watched whenever she would pretend to be sick and remain home. Of all her acting roles, she is best remembered as Jossie of Legacies.
Kaylee Bryant Legacies
Legacies is a popular American fantasy drama TV series. It was created by Julie Plec, and premiered on The CW on October 25, 2018. It is a spin-off of the popular show, The Originals and features characters from both that series as well as from The Vampire Diaries that existed before. She was a great fan of the Vampire Dairies. She explained how she and her mother would pretend to take up different roles from the show.
Danielle Rose Russell stars as the 17-year-old Hope Mikaelson, in a continuing role that she originated in the fifth and final season of The Originals. Matt Davis also features prominently in the series, where he reprises the role of Alaric Saltzman from The Vampire Diaries.
By January 2019, The CW renewed the series for a second season which premiered on October 10, 2019. In January 2020, The CW renewed the series for a third season.
Kaylee Bryant, who acts as Josie Saltzman is one of the main cast members. Se acts as a witch and student at the Salvatore School. She is Alaric's 15-year-old daughter and twin sister to Lizzie. She was named after her biological mother, Josette "Jo" Laughlin of the powerful Gemini coven. Josie is different from her sister Lizzie, as she lacks self-confidence. The character was first introduced on The Vampire Diaries.
Apart from the popular show, he has also been in different TV shows and films as described below. These address the question, what has Kaylee Bryant been in?
2018 - Legacies - TV Series as Josie Saltzman
2017-2018 - Santa Clarita Diet - TV Series as Sarah
2017 - Speechless - TV Series as India Hertzfeld
2016 - What Goes Around Comes Around - TV Movie as Charlotte
2016 - Criminal Minds - TV Series as Amanda Bergstrom
2016 - Birthday Bluff - Short film as Jen
2016 - The Real O'Neals - TV Series as Lacey
2015 - Chasing Life - TV Series as Sydney
2015 - Double Daddy -Movie as Paula
2015 - Backstrom - TV Series as Amber
2015 - Newsreaders - TV Series as Madison Jordan
2014 - Party Slashers - Short film as Heather
2014 - Mary Loss of Soul - Movie as Mary Solis
2014 - I Zugzwang - Short films as Elizabeth Williams
2012-2014 - Kickin' It -TV Series as Tori / Carrie
2014 - Suburgatory - TV Series as Girl #2
2013 - Don't Look - Short film as Julie
2013 - A.N.T. Farm - TV Series as Tina Garcetti
2013 - Dog with a Blog - TV Series as Maddie
2012 - Body of Proof - TV Series as Musician
2011 - American Horror Story - TV Series as Zombie Slut
2006 - CondomNation - Short film as Little Girl (as Kaylee Kaneshiro)
Marriage and relationship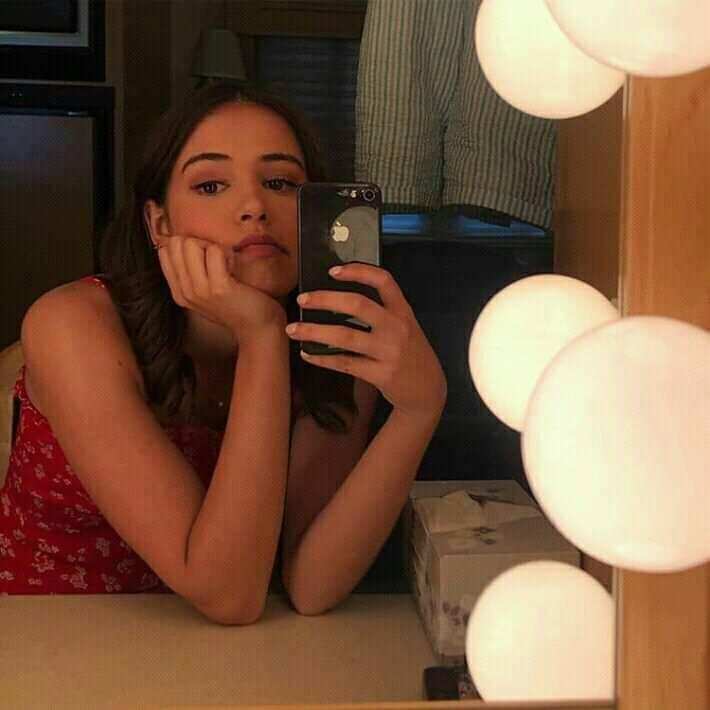 It appears as though the actress has decided to focus her mind on creating a career that pays, as opposed to entangling herself in relationship woes. She is currently single and focused on portraying the different characters she stars in the different movies and films she is a part of.
Kaylee Bryant height
Kaylee Bryant hot pics show her as a cute lady. She was is 5 feet, 5 inches tall and weighs 52 kgs. Her body measurements are given as 33-24-34. She also has brown eyes and hair. Apart from her sporty look, she is beautiful.
Net worth value
She has an estimated net worth value of $600k. Most of this money has been accumulated throughout her acting and modeling career. She had the advantage of starting quite early in life, which means that she accumulated enough money over the period.
Kaylee Bryant has an impressive career in acting. While she may have started out at a tender age, she has steadily built a career that is not only admirable but also enviable. In addition to that, she has an impressive portfolio and a big net worth value.