Sopranos cast: What are the actors doing after the show?
The Sopranos cast first appeared on TV screens twenty-one years ago, in January 1999. The show was enormously popular, and so were the actors who played the leading roles. What are all these stars doing now, though? Did they manage to retain their popularity?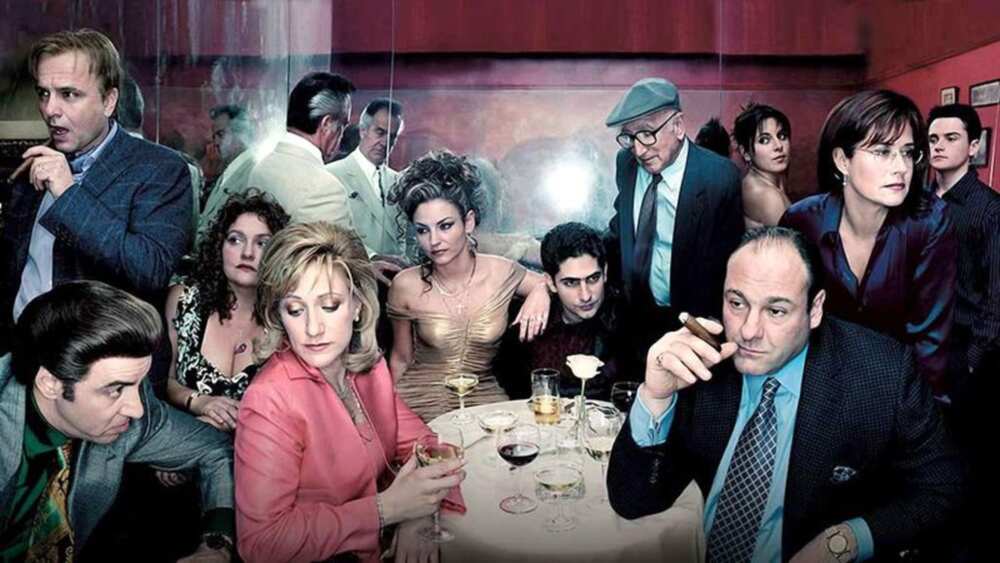 The Sopranos cast consisted mainly of Italian-American actors. Some stars of the show, for instance, James Gandolfini, Steve Buscemi or Joe Pantoliano kept shining in Hollywood after the show ended. Others have chosen different careers that are not connected to acting and show business at all.
The Sopranos cast after the show
Wondering what the cast of The Sopranos looks like today? It must be interesting to discover!
James Gandolfini (portrayed Tony Soprano)
James Gandolfini acted in an extended range of movies and TV shows throughout his career. You may have seen him in such films as 8MM, The Mexican, The Mighty, All the King's Men, In the Loop, and many others.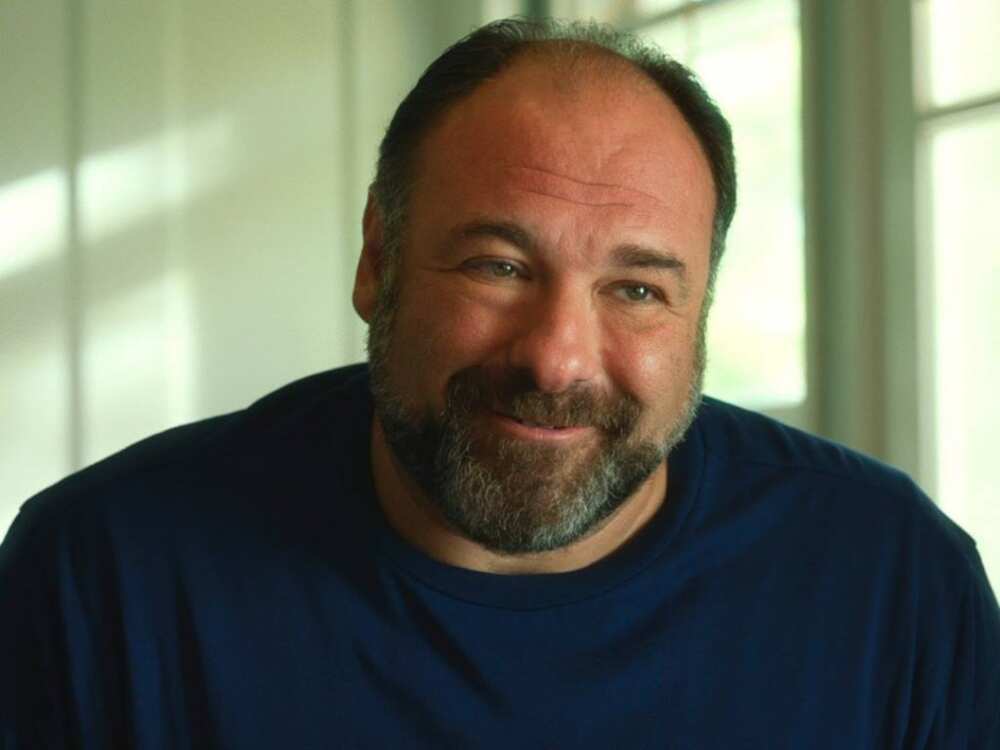 He had three Emmys, and his portrayal of Tony Soprano has inspired screenwriters into the creation of such characters as Walter White (Breaking Bad) or Don Draper (Mad Men). The actor had a trademark talent for portraying somewhat brutish but altogether charming characters with a kind heart.
The actor was found unconscious by his son on June 19, 2013. James was lying on the bathroom floor. He was killed by a sudden heart attack while in Rome. He was supposed to travel to Sicily the next day to attend the Taormina Film Fest and receive another award. James Gandolfini was only 51.
Edie Falco (portrayed Carmela Soprano)
After the show was over, Edie Falco took up the role of a congresswoman in 30 Rock, and her comical performance was very successful.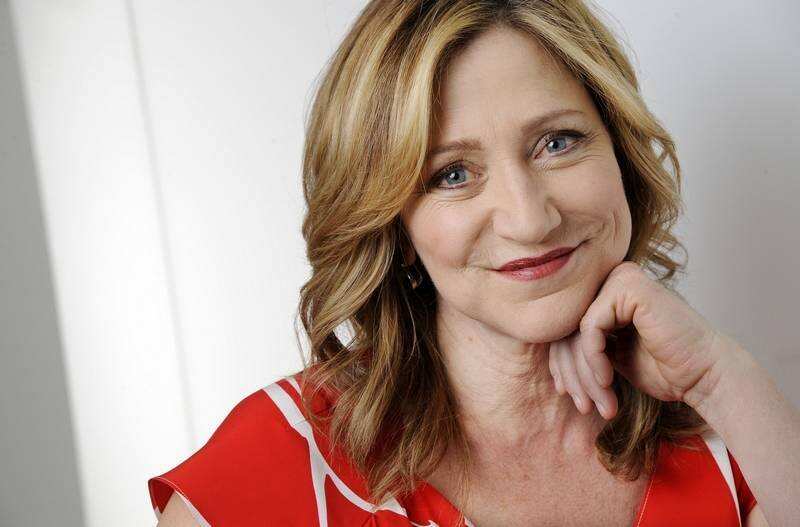 The role in 30 Rock earned the actress an Emmy nomination. When Edie's collaboration with the show ended, she starred in Nurse Jackie and got a handful of nominations for popular awards. Her Screen Actors Guild nomination for this show was the 22nd one received from SAG in her career. This fact made the actress the most nominated performer in the entire history of the Screen Actors Guild Award.
In 2011, Edie was also nominated for Tony Awards for her role in The House of Blue Leaves (a play). In 2018, her performance on Law & Order True Crime earned her another Emmy nomination, which she lost to Regina King.
In 2008, the actress adopted a baby girl and christened her Macy. Four years earlier, she adopted a baby boy named Anderson. She has never been married.
Jamie-Lynn Sigler (portrayed Meadow Soprano)
Having battled an eating disorder in the late 1990s, Jamie-Lynn Sigler tried her hand at a different area of show business and released a musical album titled Here to Heaven.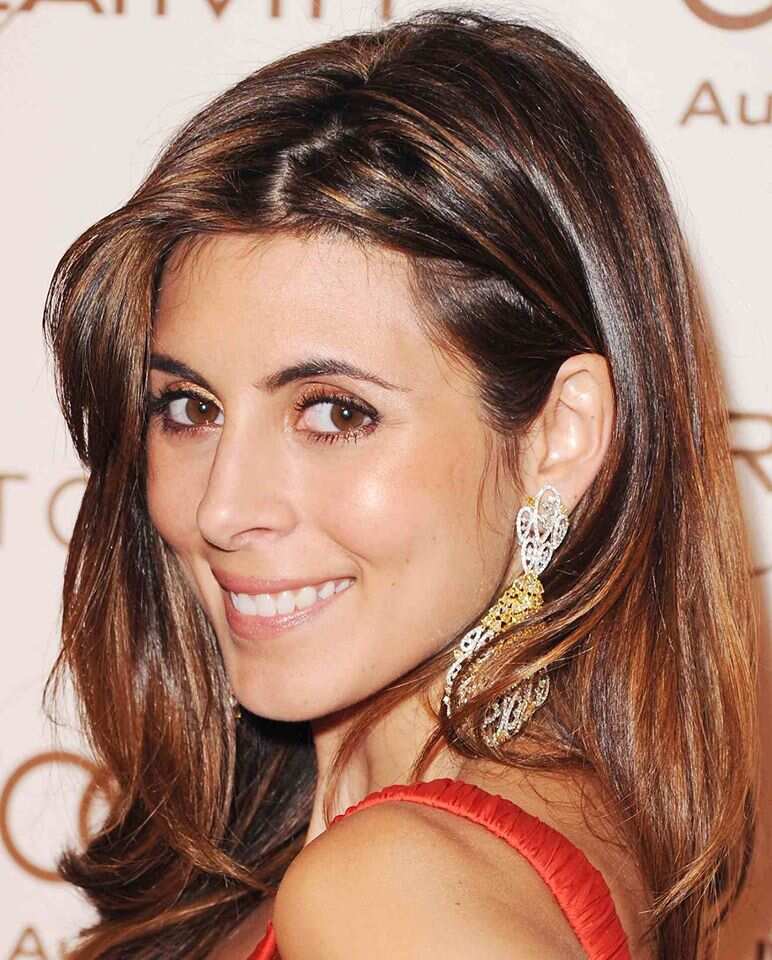 The release was not much of a success, though, and the author herself was quite embarrassed with her creation.
After saying goodbye to the role of Meadow, Sigler had roles on other TV shows like Ugly Betty, How I Met Your Mother and others. You may have also seen her in several music videos made for Lonely Island and Mariah Carey. Nevertheless, the actress has not yet managed to regain the popularity she had while playing the role of Meadow.
Jamie-Lynn got married to A.J. Discala in 2003 and got divorced in 2006. She walked down the aisle with Cutter Dykstra in 2016 and gave birth to two children.
Robert Iler (portrayed AJ Soprano)
When The Sopranos show was over, so was Iler's acting career. He was seen on Law & Order (just one episode) in 2009.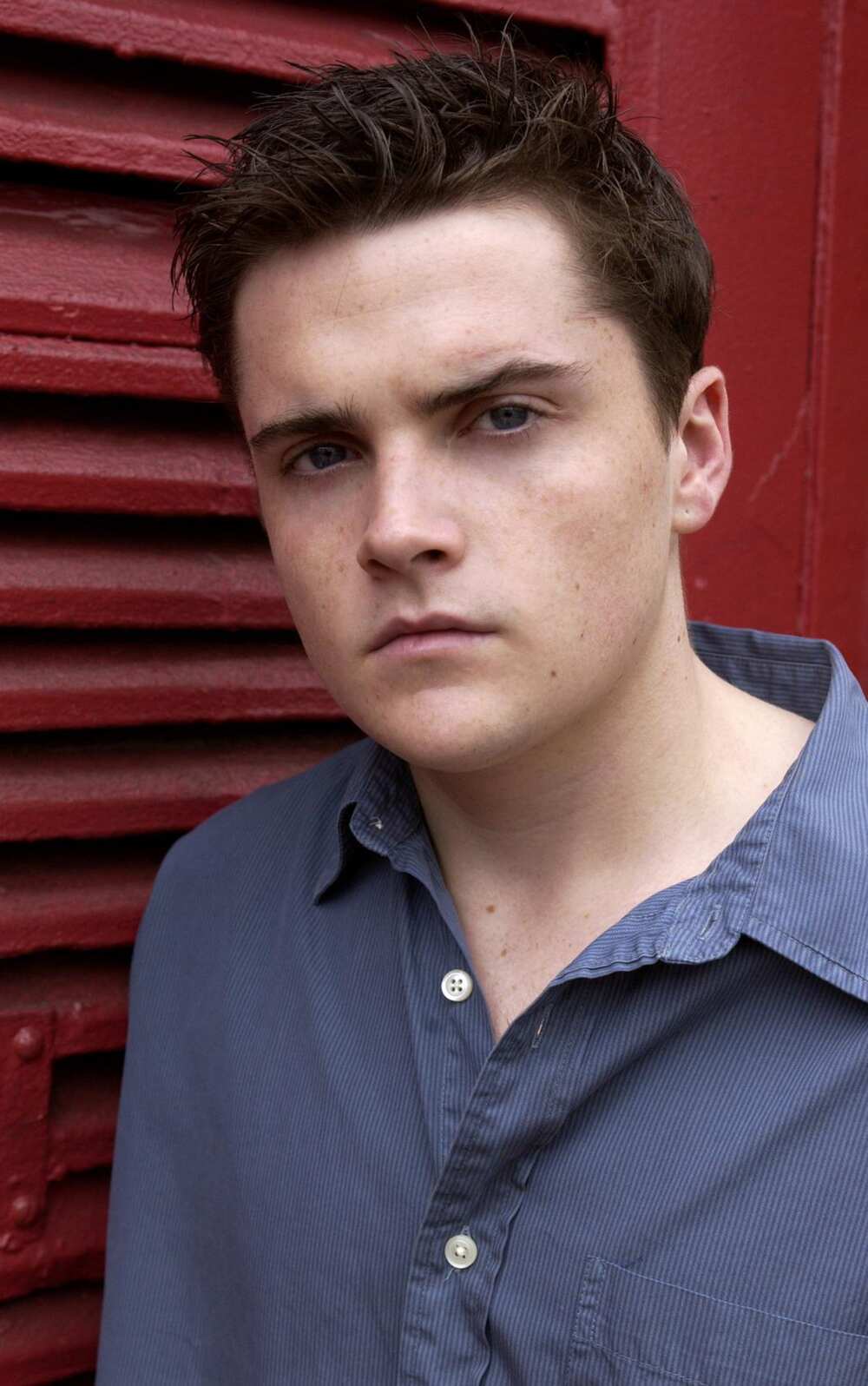 In July 2001, the young man was arrested together with two friends. The three guys were charged with marijuana possession and robbery of $40 (qualified as second-degree, though). A little less than a year afterward, Robert Iler pleaded guilty. He was put on probation for three years.
As reported, he is a professional poker player. He participates in the World Series of Poker on a regular basis and resides in Las Vegas.
Aida Turturro (portrayed Janice Soprano)
Like many other The Sopranos actors, Aida Turturro went on acting in TV shows after the last episode of the crime drama was released. You may have seen her on ER, Mercy, Nurse Jackie, Brooklyn Nine-Nine, Grey's Anatomy, The Blacklist, etc.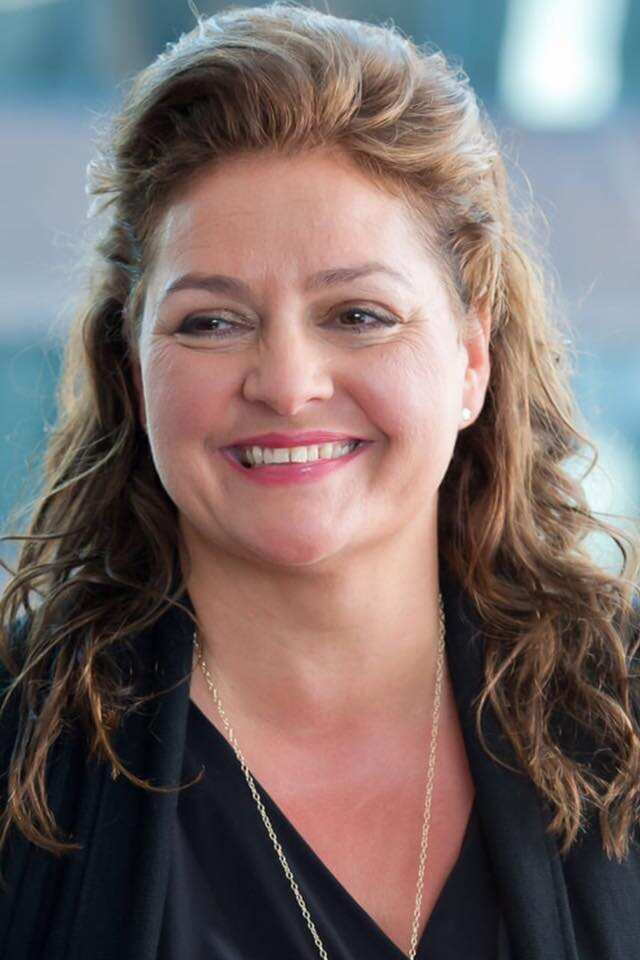 Aida has not made a big acting breakthrough after her success as Janice. It is curious, though, how she occasionally met her ex-colleagues on the set of other shows. Starring in Nurse Jackie, she briefly reunited with Edie Falco. In 2005, Aida played the role of James Gandolfini's daughter in Romance & Cigarettes.
Lorraine Bracco (portrayed Dr Jennifer Melfi)
After portraying one of the most recognizable The Sopranos characters, Lorraine Bracco was noticed on quite many TV shows, such as Law & Order: Trial by Jury, Lipstick Jungle, I Married a Mobster, Rizzoli & Isles, Blue Bloods, and others, and in several movies.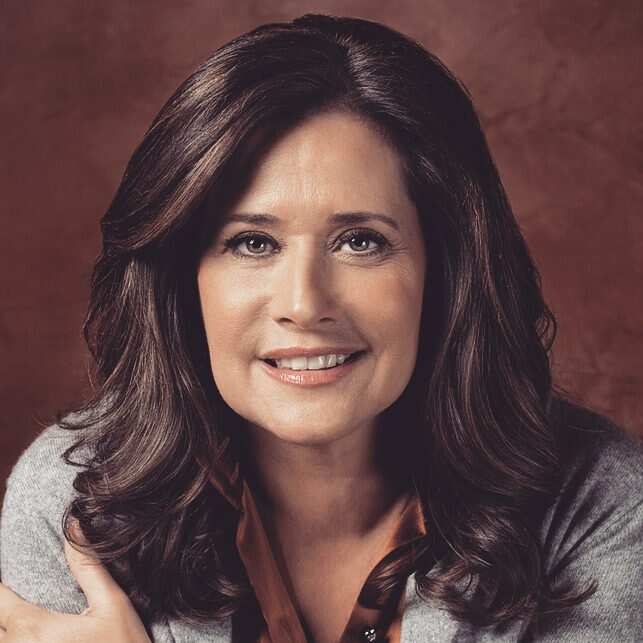 Bracco has survived depression that lost her 35 pounds of weight. Battling the disease herself, she described her experience in two self-help books.
The actress has a vineyard located in Tuscany and owns a line of dietary supplements.
Michael Imperioli (portrayed Christopher Moltisanti)
After saying goodbye to the role of Chrissy, Michael Imperioli appeared on quite many TV shows and in a range of movies. You may have seen him acting on such TV shows as Life on Mars, 187 Detroit, Californication, Mad Dogs, Hawaii 5-0, etc.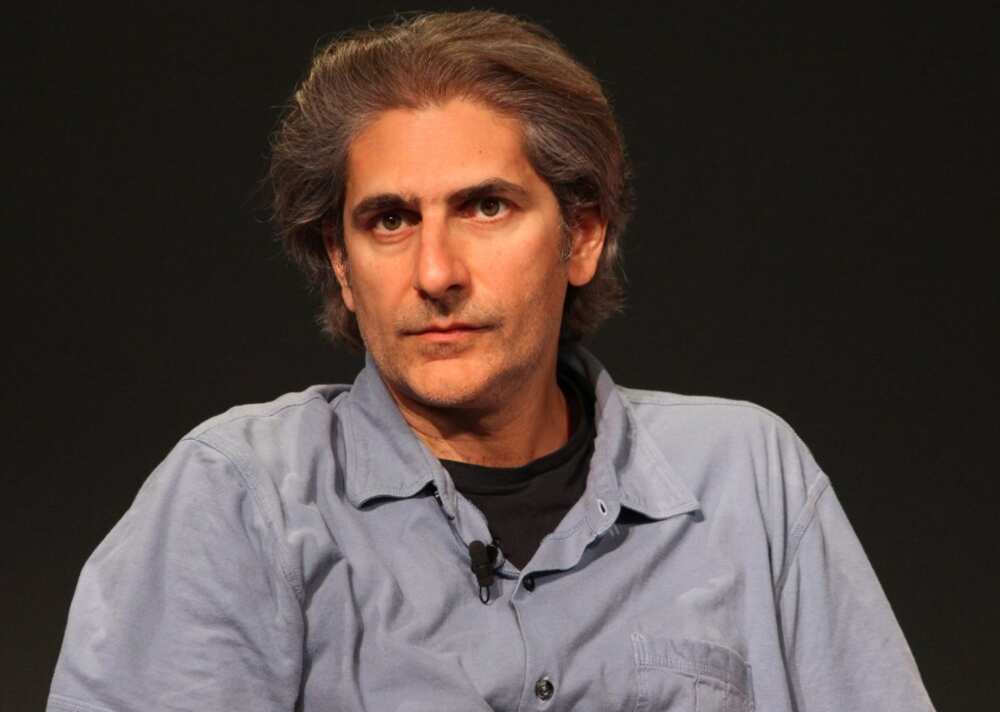 Imperioli's ambition for writing resulted in co-writing Summer of Sam, The Hungry Ghosts, and even several episodes of The Sopranos.
The Perfume Burned His Eyes, a novel written by Imperioli, elaborates on a unique friendship between a teenage boy and Lou Reed back in the 1970s. The book was published in 2018 and received excellent critical reviews.
Dominic Chianese (portrayed Junior Soprano)
One of the several multi-talented artists on the cast of Sopranos, Dominic Chianese, is an accomplished singer. After the completion of his part as Uncle Junior, Chianese moved on to other popular shows, such as Blue Bloods, Damages, The Good Wife, Boardwalk Empire, The Village, and others.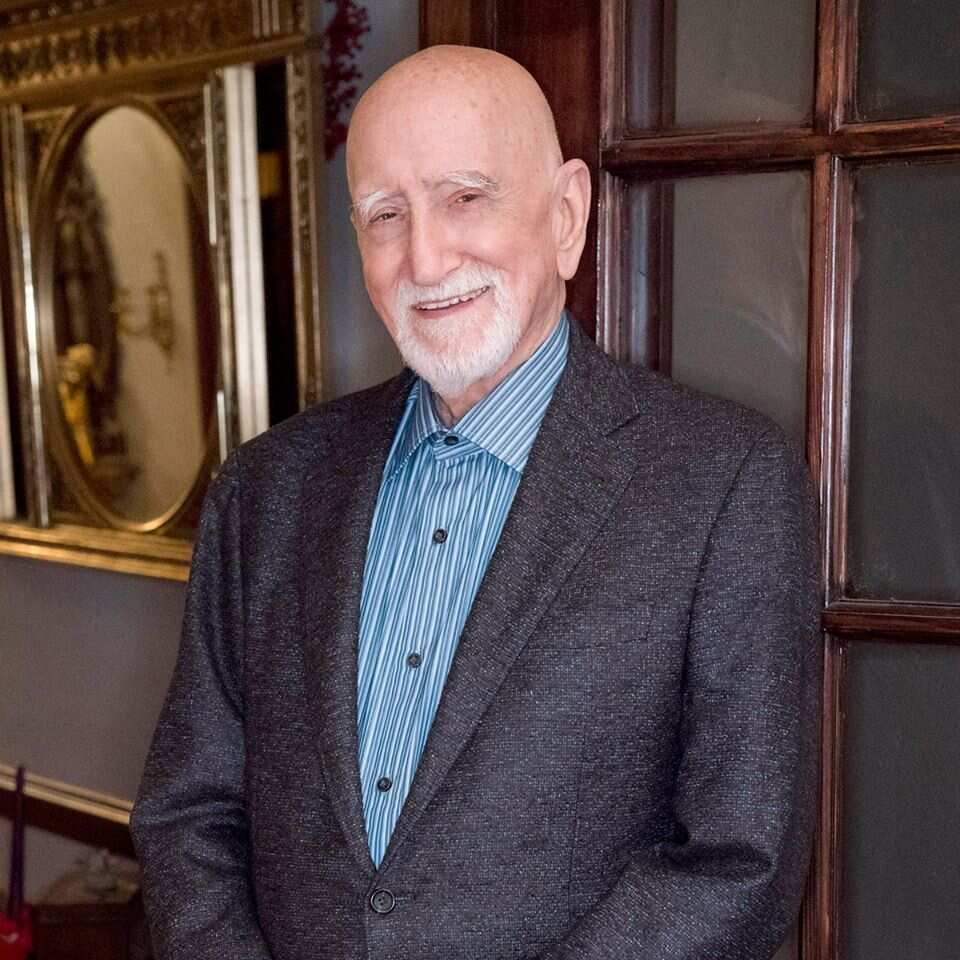 At his advanced age (Chianese is 89) the actor is still full of energy. He performs Italian and American standards and ballads and folk songs as a cabaret singer. He released several musical albums in the 2000s and 2010s.
Chianese sometimes tours retirement homes and sings to older adults who have been diagnosed with dementia and Alzheimer's, the diseases Uncle Junior had on the series.
Drea de Matteo (portrayed Adriana La Cerva)
One of the key The Sopranos characters, Drea de Matteo, won a Primetime Emmy Award for her portrayal of Adriana. Since that time, she landed a range of notable roles on such shows as Joey, Desperate Housewives, Sons of Anarchy, Shades of Blue, and A Million Little Things.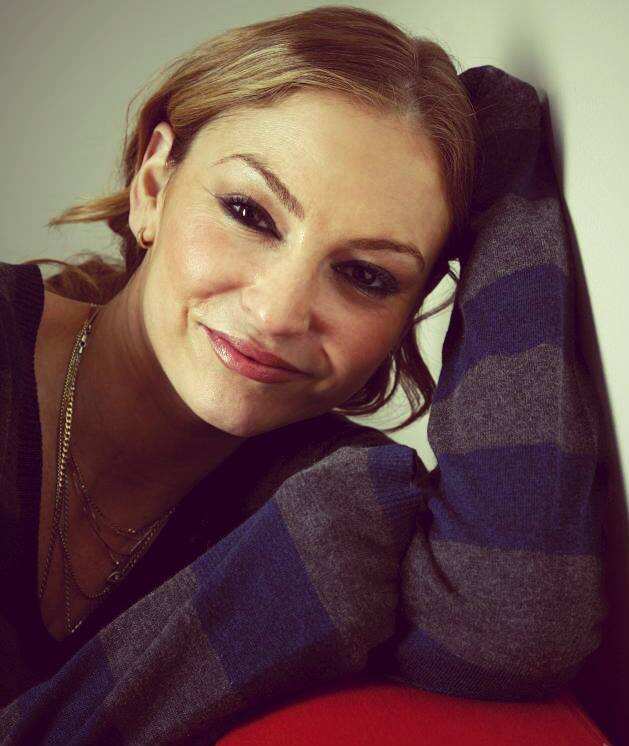 Drea owned a store named 'Filth Mart' located in Manhattan. The store was retailing vintage clothing in the rock and roll style. After several years of operation, she closed the store down, planning to reopen it in Los Angeles.
Drea was engaged to her long-term boyfriend Shooter Jennings in 2009. The couple was blessed with two sons born in 2007 and 2011. In 2013, however, Drea and Jennings broke up.
Dan Grimaldi (portrayed Philly and Patsy Parisi)
Dan Grimaldi's filmography is not long. When The Sopranos ended, he appeared in a few TV shows and short films. It is quite understandable, though, because his degrees belong to areas quite different from arts.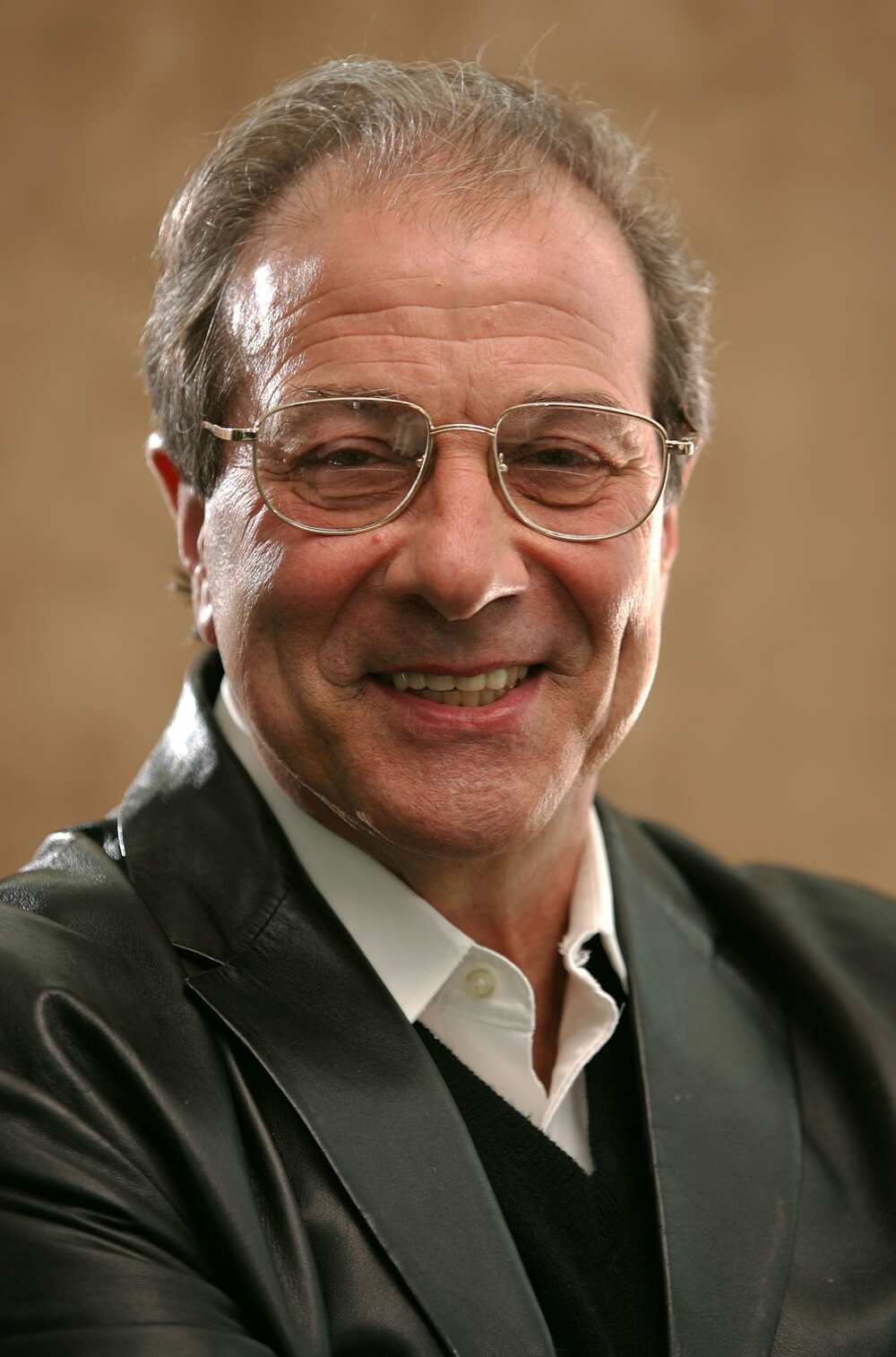 Grimaldi has abandoned show business for the sake of academic studies. He possesses a Doctoral degree in Data Processing and a Master's degree in Operations Research. Instead of acting, Dan went for teaching at Kingsborough Community College. He has an excellent rating on Rate My Professors.
Steven Van Zandt (portrayed Silvio Dante)
Steven Van Zandt had only a couple of roles after the end of The Sopranos, for instance, on Lilyhammer and in The Irishman.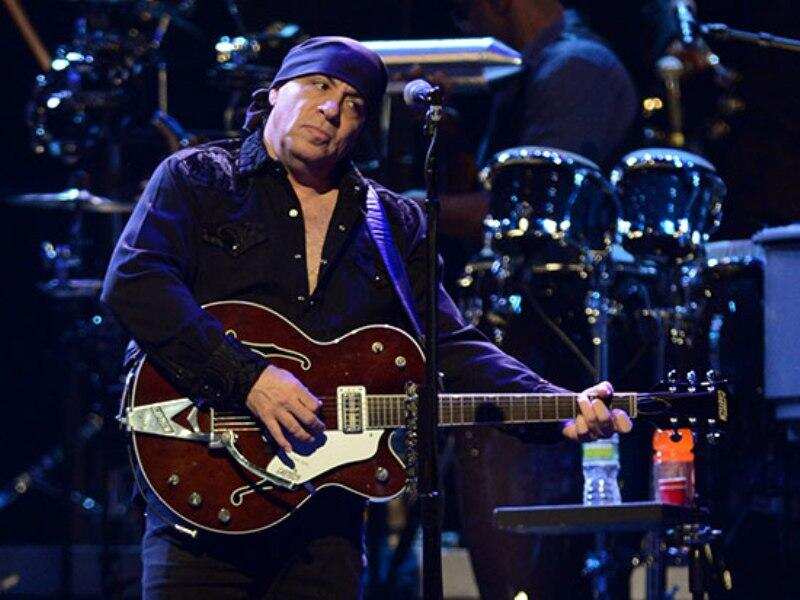 Van Zandt appears to be more accomplished in music than in acting. Since 1975, he has been a member of The E Street Band (Bruce Springsteen's backing band). Together with the band, Van Zandt was honoured a place in the Rock and Roll Hall of Fame in 2014.
Since 2002, Van Zandt has hosted a late-night radio program called Little Steven's Underground Garage. The man also runs a record label named Wicked Cool Records.
Joseph R. Gannascoli (portrayed Vito Spatafore)
Joseph Gannascoli has appeared in many feature films, such as College Road Trip, Men In Black 3, Desperate Endeavors, Gilgamesh, and a couple of TV shows, such as Vengeance and John the Thief.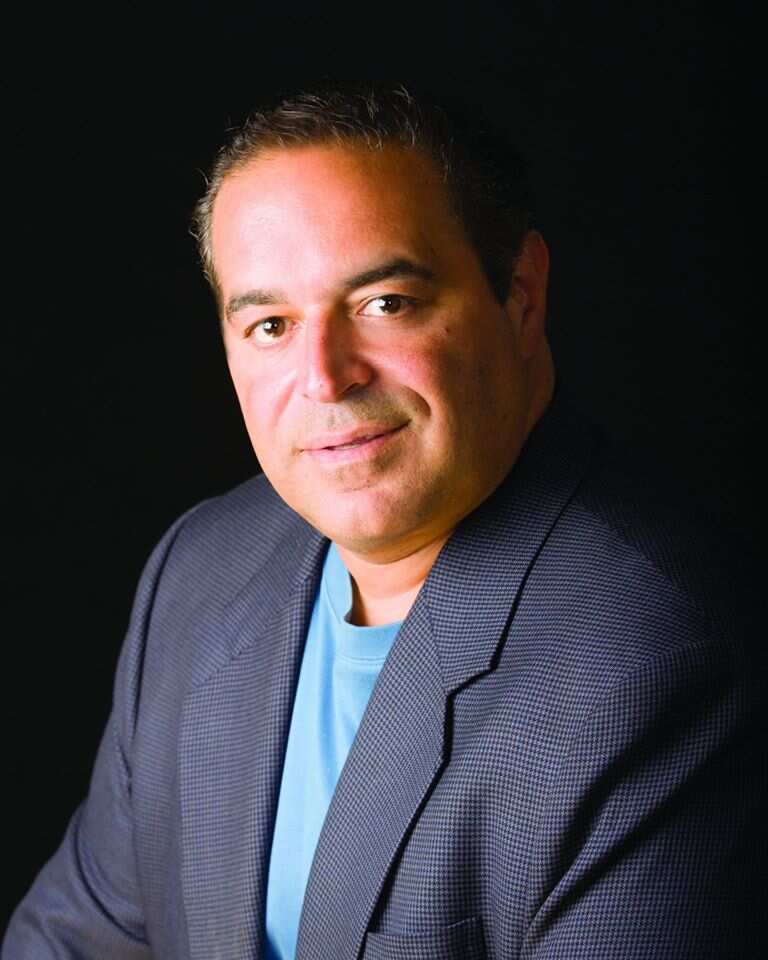 Gannascoli once caused much talk in mass media when he openly turned down a role. The reason was that he had no desire to work with another member of the cast of The Sopranos, Lillo Brancato.
The latter was arrested in 2005 under the suspicion of killing a police officer and was convicted of burglary later. Gannascoli posted a tweet, in which he explained that his respect for police officers was too big for him to work with Brancato.
After James Gandolfini's death, Gannascoli made a series of interviews about the late co-star, which caused a kind of commotion within The Sopranos cast. As a matter of fact, Gannascoli and Gandolfini were not close friends.
Tony Sirico (portrayed Paulie Gualtieri)
After the role of Paulie 'Walnuts,' Tony Sirico appeared in a range of movies and TV shows. He did brilliant voice acting on Family Guy, performing multiple roles.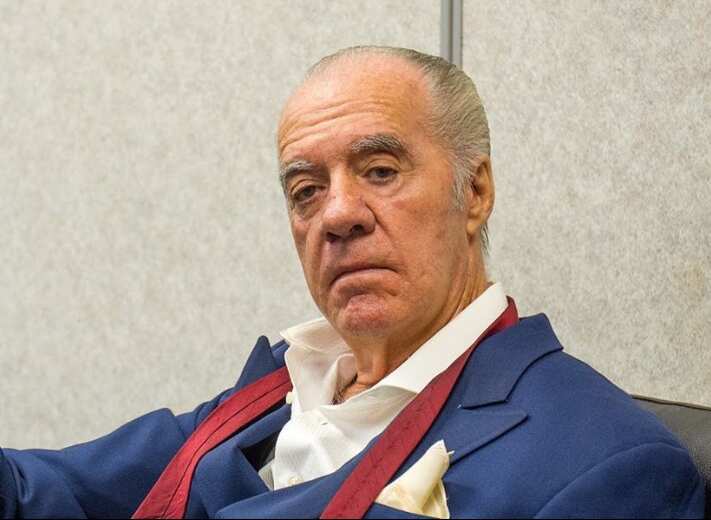 It is interesting to know that Sirico initially auditioned for the role of Uncle Junior. When Domonic Chianese landed the role, in the end, Sirico agreed to take up the role of Paulie under the condition that his character would never become a rat.
In 2018, Sirico reunited with two former co-stars, Vincent Pastore and Federico Castelluccio, from The Sopranos on the set of Sarah Q.
Steve Schirripa (portrayed Bobby 'Bacala' Baccalieri)
Steve Schirripa has appeared in many feature films and TV shows after waving goodbye to the role of Bobby 'Bacala.'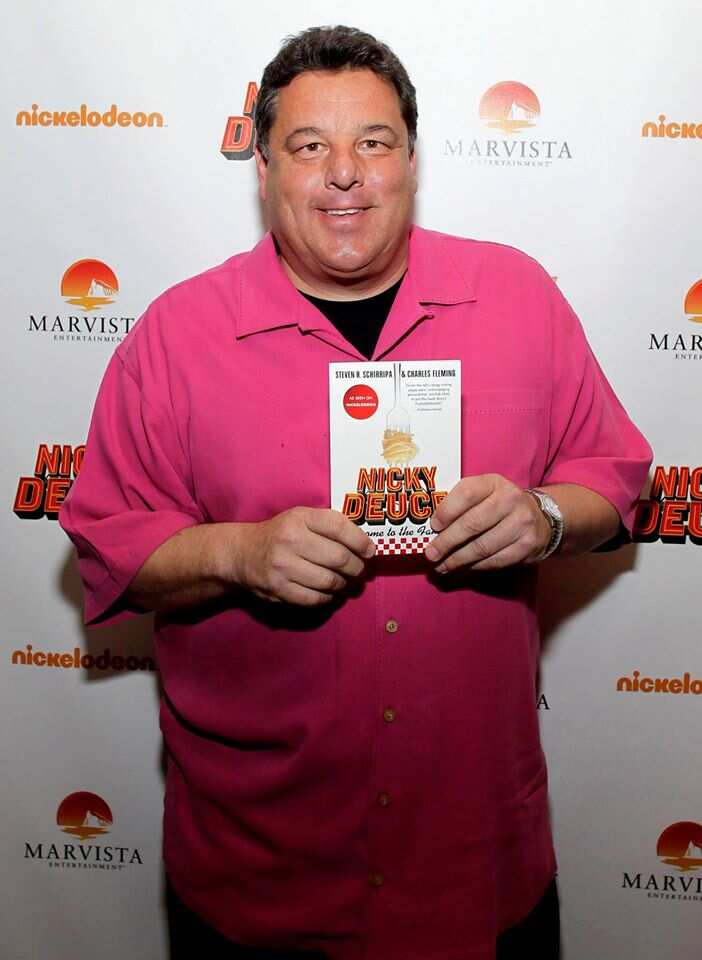 You may have seen him in The Hungry Ghosts, Kill the Irishman, Nicky Deuce, Jersey Boys, and others, and on TV shows, such as Ugly Betty, Brothers, A.T.H.F., The Secret Life of the American Teenager, Blue Bloods, etc.
Apart from acting, Schirripa has authored and published six books. The movie Nicky Deuce was based on his book titled Nicky Deuce: Welcome to the Family. The film reunited James Gandolfini, Tony Sirico, Vincent Curatola, and Michael Imperioli.
In 2014, Schirripa presented a range of vegan pasta sauces branded Uncle Steven's Italian Specialties Group.
This is what has become of The Sopranos cast in the recent 20 years. Some of them keep making use of their acting talent, while others have abandoned show business. Nevertheless, we still remember and love them as members of one fabulous family from New Jersey.
Source: Legit.ng