Nasir El-Rufai At 60: On the mission to fully restore Kaduna's glory by Olalekan Paul
Editor's note: Multi-media journalist, Olalekan Paul, writes on the exploits of Kaduna governor, Mallam Nasir El-rufai since he took over the reins of power while congratulating the state chief executive who clocked 60 recently.
Read below:
The bravery to imagine and the will to get things done has been the motivating force behind Mallam Nasir El-Rufai, the executive governor of Kaduna state. No wonder we can see his giant strides in infrastructure, health, security, economy, education, and human development.
On May 29, 2015, El-Rufai was sworn in as the 22nd governor of Kaduna state, since then, he has been the centrepiece that connects governance with the people first by announcing a pay cut and donating 50 per cent of his salary and allowance in a time of austerity which was witnessed by all.
Conscious of his campaign promises to the good people of Kaduna, Governor El-Rufai has persistently pushed barriers and ushered in well-articulated economic and programmes geared towards setting the state on the path of development. This includes working with a team of young and vibrant committed people to put necessary structures in place and implement policies necessary for the smooth running of governmental operations which in turn benefit lives and consolidate on the atmosphere for economic development generally.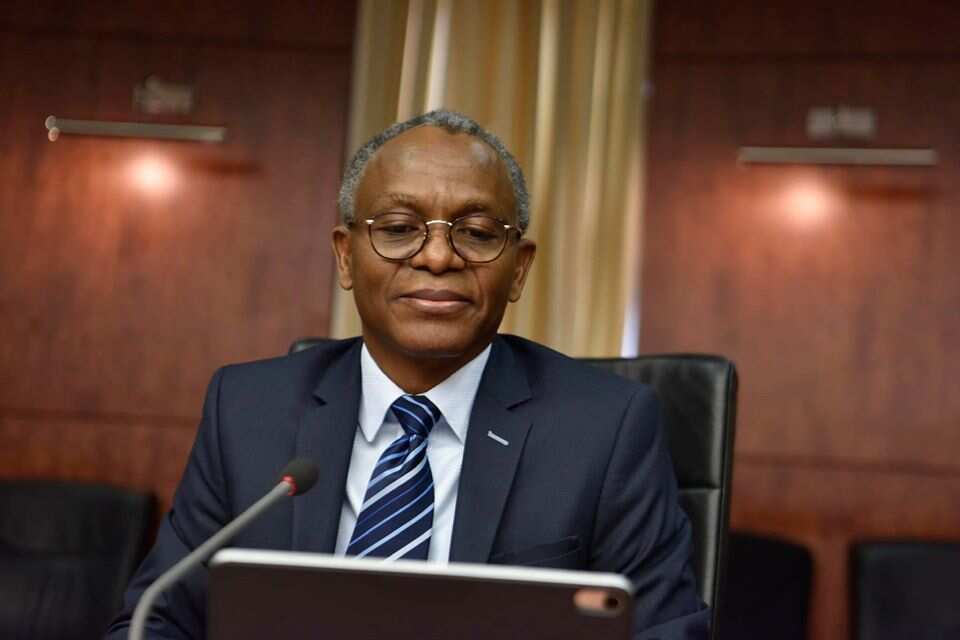 PAY ATTENTION: Get the Latest Nigerian News 24/7. Spend less on the Internet!
The sustainable impact of El-Rufai polices can be largely seen in the following sectors:
INFRASTRUCTURE
Infrastructure is the backbone upon which every economy thrives as it creates the environment needed for the economic activities to bloom. Early in his administration, Governor El-Rufai contracted Bain and Company to review all inherited and ongoing capital projects in the state with a view to developing a prioritization mechanism for future ventures. Among its truly shocking findings was the fact that N87.5 billion existed in outstanding contractual obligations. To set things right, Governor El-Rufai embarked on an urbanization agenda by committing N108 billion of its 2016 budget to capital expenditure and in 2017, committed another N130 billion into infrastructure. Contractors have now returned to abandoned sites and delivered on many road projects in the state.
In its apt response to traffic gridlock in the state capital, the administration of El-Rufai implemented measures which include dualization of strategic roads, repairs to dilapidated roads and the introduction of a bus rapid transport (BRT). The BRT now has an exclusive lane such that it can operate even at times when traffic is the most congested.
Of recent is the commissioning of Sokoto road which left many marvelled with the beautiful design and easy accessibility. More so, on Friday, February 14, the state government launched a thirty-two-year infrastructure development plan in its relentless efforts to make the state business-friendly, and an investment hub for investors.
HEALTH
Upon assumption of office, Governor El-Rufai has upgraded 255 primary health centres, 23 rural hospitals, and various general hospitals with support from Dangote, alongside Bill and Melinda Gates Foundation. The state government has also strengthened the public healthcare system by recruiting more than 500 midwives to improve its institutional capacity as well as ensure safer pregnancies and reduce maternal mortality. Dialysis continues to be subsidised for the benefit of citizens dealing with renal challenges. Routine immunisation of infants remains the ongoing, ante-natal and post-natal treatment for pregnant women and children below five years of age is free in public hospitals.
SECURITY
Nasir El-Rufai is not relenting in his commitment to protect the lives and properties of the citizens of Kaduna state. In 2019, the state government doled out 85 vehicles to security agencies in the state as part of measures to tackle rising cases of banditry and kidnappings. The state government has also acquired and put at the disposal of the security agencies, a technology that can assist the state to fight against insecurity. Accordingly, is the establishment of the ministry of internal security and home affairs to focus and coordinate the state's efforts and cooperate with the security agencies. Peace has returned to all troubled areas while residents and visitors are now conducting their businesses in a safe and calm environment.
EDUCATION
Remarkably, Governor El-Rufai's administration is keen on providing education for everyone especially the girl-child. In his first term, he announced free, compulsory universal basic education for every child in the state. The state government in its pursuit to see that every child gets basic education and tackle truancy, launched "Edu-Marshalls" to arrest and forcefully take any child found on the street hawking during school hour.
The state government also tighten its policy on education by redeploying school teachers to rural areas and supported them with incentives. This has clearly improved the quality of learning across the state.
The El-Rufai administration, in its 2020 budget, committed N42 billion to education. The state government has embarked on several interventions which include investments in improving infrastructures, improving the quality of the teachers. So far, the state government has recruited 25, 000 qualified teachers and renovated about 700 schools. These renovations are complete with the provision of solar-powered boreholes and cubicle toilet blocks. The aim is to expand class sizes to the extent that they cater for school enrollment rates which have soared from about 1 million pupils in 2015 to over 1.8 million currently.
Plans are also ongoing to move Kaduna State University from the current site to its permanent site along Zaria road; the ongoing construction of six science secondary schools is almost completed, with the transforming of 16 secondary schools into boarding schools.
TRANSPORTATION
In transportation, visible infrastructure abounds in this critical area such as roads and bridges, including ongoing and completed projects as well as the ongoing construction of modern bus stops in the state capital and many other communities.
ECONOMY
As of 2014, most industries in Kaduna state had closed shop; a state of nine million people was now referred to as a 'civil service state' and became a mockery of its own.
However, that has changed!
The administration of ElRufai has brought about a turn-around in the economic activities of the state. Business activities have now returned to the city of Kaduna and other major towns. Coming in from Abuja, one can't help but notice the large Olam Poultry and Feed Mill, a 350-million dollar investment – the largest in Sub-Saharan Africa located in Chikun local government area. Olam's neighborhood has also just been announced as the home of the new Dangote Peugeot plant.
Going through Kakuri, one will also be confronted by the new 200 million dollars Mahindra Tractor Assembly Plant with a capacity of 3,000 tractors per year.
The administration of El-Rufai is also positively impacting the lives of farmers in the state. The state, in collaboration with the World Bank, has trained over 10,000 farmers on boosting agricultural production.
Across the street from Mahindra is Blue Camel Energy, a renewable energy production plant and training academy. More importantly, is KADSTEP, a state-sponsored entrepreneurship programme run by Kaduna Business School had graduated over 3,000 young businessmen and women hungry for opportunities.
The administration of El-Rufai is also positively impacting the lives of farmers in the state. The state, in collaboration with the World Bank, has trained over 10,000 farmers on boosting agricultural production.
In partnership with the World Bank, Kaduna state would soon launch, 'Click-On-Kaduna' – a digital jobs platform with the ambition of creating Nigeria's Silicon Valley.
With the above highlight on El-Rufai's achievements, it can be boldly said that Governor El-Rufai value system is enshrined in human capital development. This is a man who has shown exemplary leadership and not on gender or ethnicity. With this belief, he is walking the talk on his campaign promises. Governor El-Rufai is about empowering the right people to deliver and make things happen in their respective offices.
Governor El-Rufai is setting the pace in the definition of true leadership by establishing policies that are masses oriented and beneficial to the general public. When the shoves come to push, El-Rufai, I can say is a hardworking and committed political leader.
Happy 60th Birthday Malam!
Disclaimer: The views and opinions expressed here are those of the author and do not necessarily reflect the official policy or position of Legit.ng.
Your own opinion articles are welcome at info@corp.legit.ng— drop an email telling us what you want to write about and why. More details in Legit.ng's step-by-step guide for guest contributors.
Contact us if you have any feedback, suggestions, complaints or compliments. We are also available on Twitter.
Stay with Legit and keep track of the latest news in Nigeria!
Shehu Sani granted N10million bail | Legit TV
Source: Legit.ng