Schitts Creek cast: Who are the actors behind the characters?
Schitt's Creek is one of the funniest comedy series in this century. If you are a fan of the show, you may want to know more about Schitts Creek cast, so read on.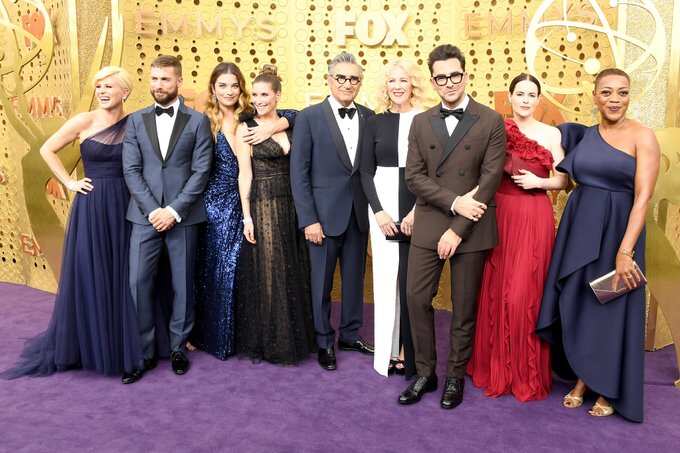 Schitt's Creek has managed to gain a lot of popularity majorly because of its actors. The show debuted in 2015. What actors are on Schitts Creek? Here are some of its main actors and actresses.
The cast of Schitts Creek
The Schitt's Creek cast has contributed significantly towards making the series an international hit. If you are getting to watch it for the first time, you may want to familiarize yourself with the actors and actresses. Consider the list below.
1. Moira Rose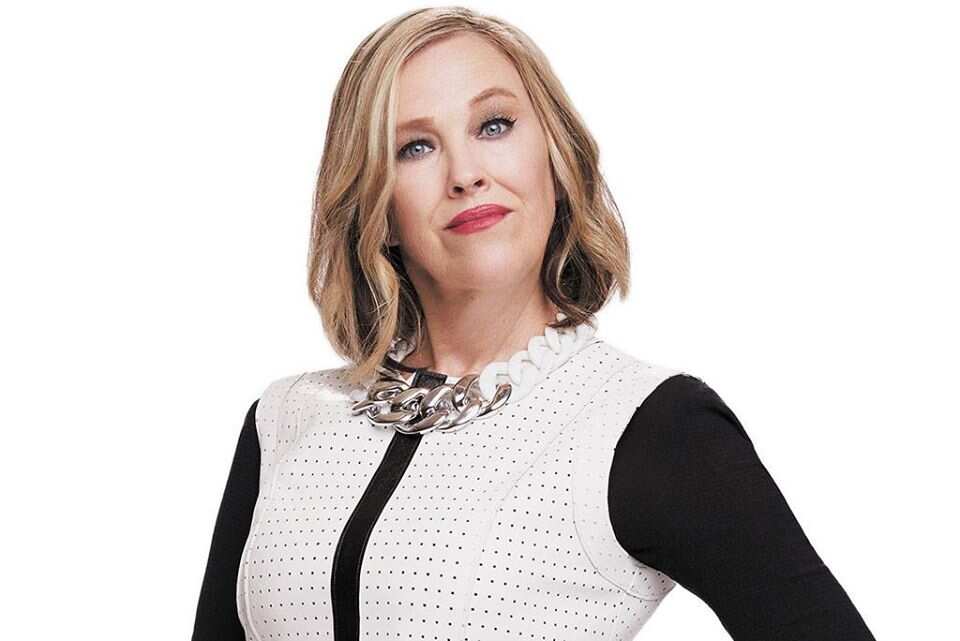 The role is portrayed by the prolific actress Catherine O'Hara. She is also known for her participation in movies such as Curb Your Enthusiasm, Beetle Juice, Six Feet Under, among others.
Moira loves her wigs. She is a former soap-opera actress and a renowned matriarch. She comes off as a humorous actress even as she portrays her duties as a loving wife and mother in the series. Moira Rose is known as Schitt's Creek delusional housewife who prefers being in the limelight to living in a rundown motel.
She is torn between her previous famous status and current roles in the town she now lives in. She even joins the town council and takes part in directing the theatre in the community. Through her distinct fashion sense, she manages to highlight her character. Her unquestionable love for wigs, outstanding accent, and talent make her an actress to watch out for.
2. Johnny Rose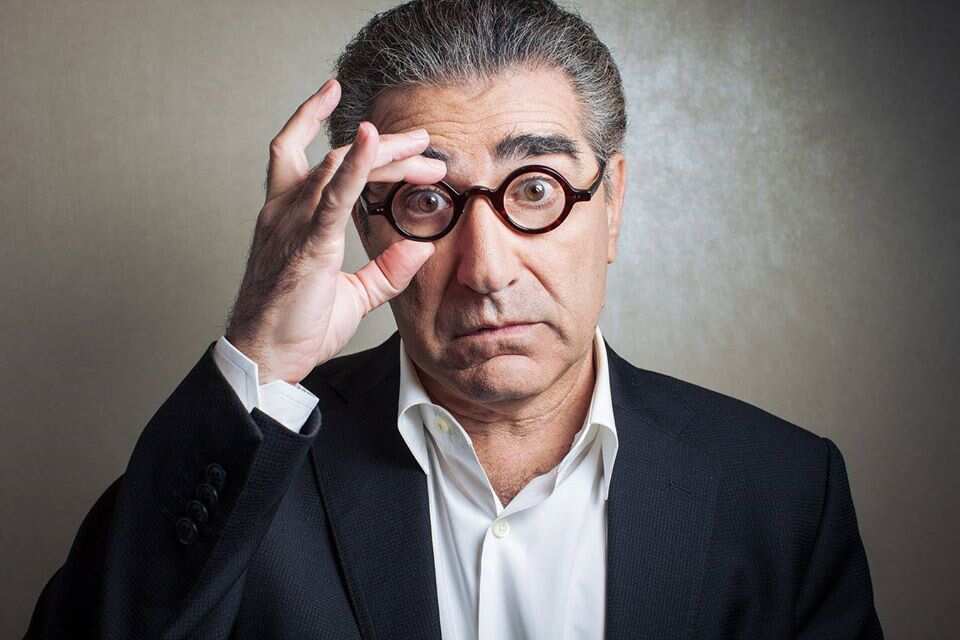 He is one of the best Schitt's Creek actors. His real name is Eugene Levy. He is a comedy legend known for his participation in various movies such as American Pie and The Eyebrows.
Jonny is the former CEO of Rose Video. His wealth was wasted by his unskilled manager. He is currently in business with Stevie since they run a motel together. He insists on building back the business empire he once had. He is also trying to balance loving his kids and his wife Moira and his renewed focus towards building a business empire.
He portrays the character of a man with an upright standing in society. Eugene Levy manages to make everyone laugh, especially when he slightly raises his signature eyebrows.
3. David Rose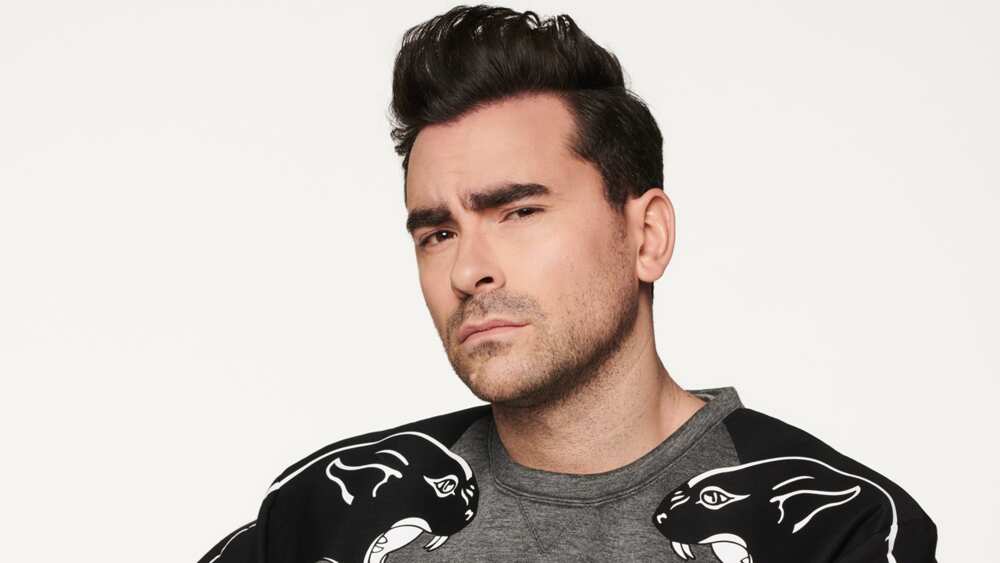 Daniel Levy, who is a former MTV host, plays the role of Johnny's son. You may recall him from The Hills: The After Show.
David is Johnny and Moira's only son. Just like his parents, he has been trying to find a way out of Schitt's Creek. However, David finds love for the first time with his boyfriend, Patrick. This is after he decides to take his new venture to the next level by opening a store known as Rose Apothecary. His newfound love makes him like Schitt's Creek.
4. Alexis Rose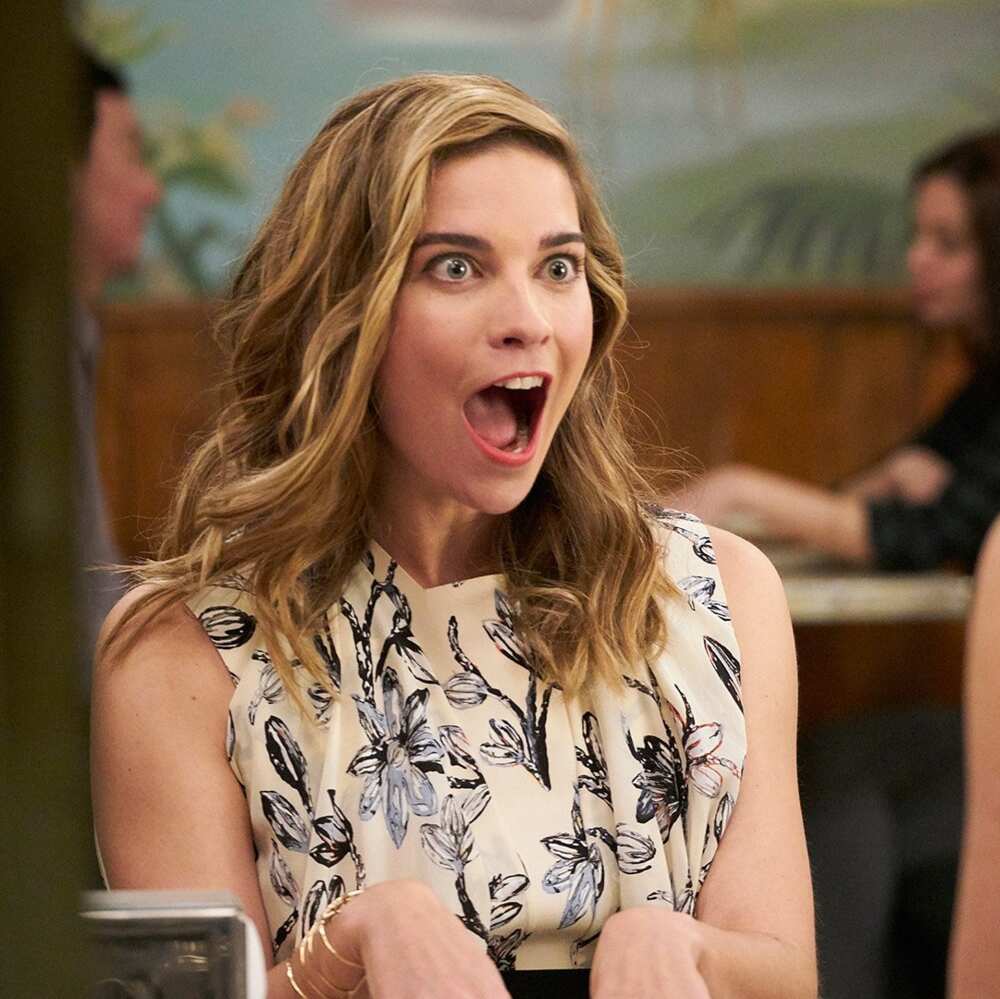 Annie Murphy plays the role perfectly. She is popularly known for starring in The Plateaus and Rookie Blue.
Alexis is initially known as the brat and spoiled socialite in season 1 but surprises many towards the end of the season by maturing into a businesswoman who is independent and sociable. She has managed to straighten out her ambitions and goals and improved her personal life after getting back with her former boyfriend, Ted.
She is in Schitt's Creek because of her hilarious personality and trademark drawl, which are in line with the way the character expresses most of her emotions. She has a complicated sibling relationship with her brother David.
5. Roland Schitt
This role is played by one of Schitt's Creek actors called Chris Elliott. He is a writer, actor, and comedian. His other roles are in There's Something About Mary, How I Met Your Mother and Ground Day.
Roland is the mayor in Schitt's Creek. He is known to be a disturbance to the Roses. He portrays everything that the Rose family members are not. He has a beer belly that complements his character well.
He tends to get on the wrong side with the Rose family by annoying Johnny at the motel and disagreeing with Moira in council meetings held in town. Despite his level of intelligence, he has a good heart and loves his family. He is part of the Schitt's Creek cast that makes the series worth watching.
6. Jocelyn Schitt
Jennifer Robertson plays this character.
Jocelyn is a teacher in high school, and the Acapella group founding member. She is also resilient and courageous enough to endure Ronald Schitt. Despite their marriage having lots of ups and downs throughout the seasons, they have at last managed to welcome a son and named him Roland Moira Schitt.
7. Stevie Budd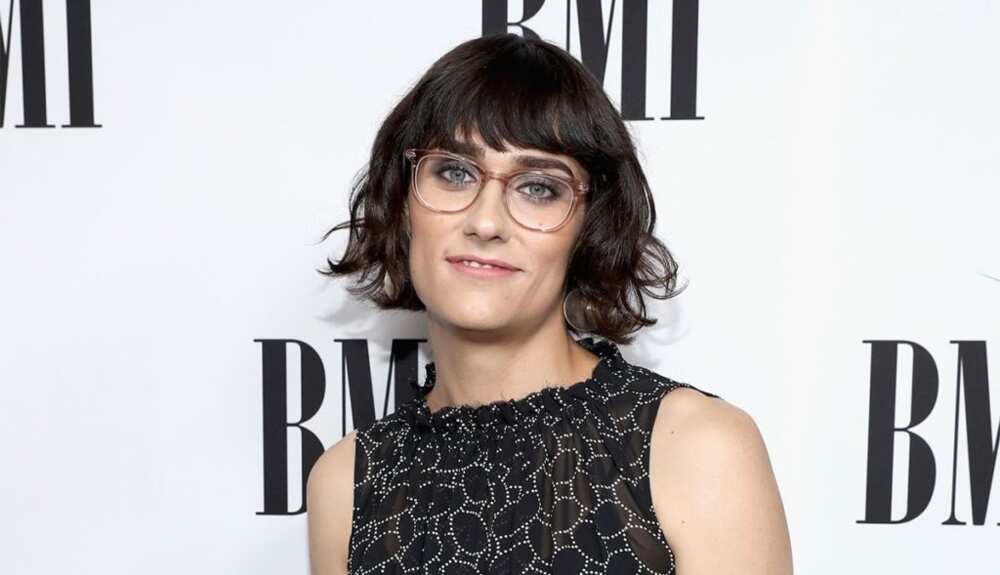 Emily Hampshire plays the role of this character exceptionally well. She is known for her roles in Rookie Blue, 12 Monkeys, and My Awkward Sexual Adventure.
Stevie is the business partner to Johnny Rose. She is David's best friend. Her personality does not allow her to relate to or like people much. In the fifth season, however, she personally and professionally reaches a point where she has to turn to an unexpected ally, who is Moira, for assistance.
Her ability to drop sarcastic remarks more than any other character is excellent and is among the primary reasons she is on the popular series.
8. Twyla Sands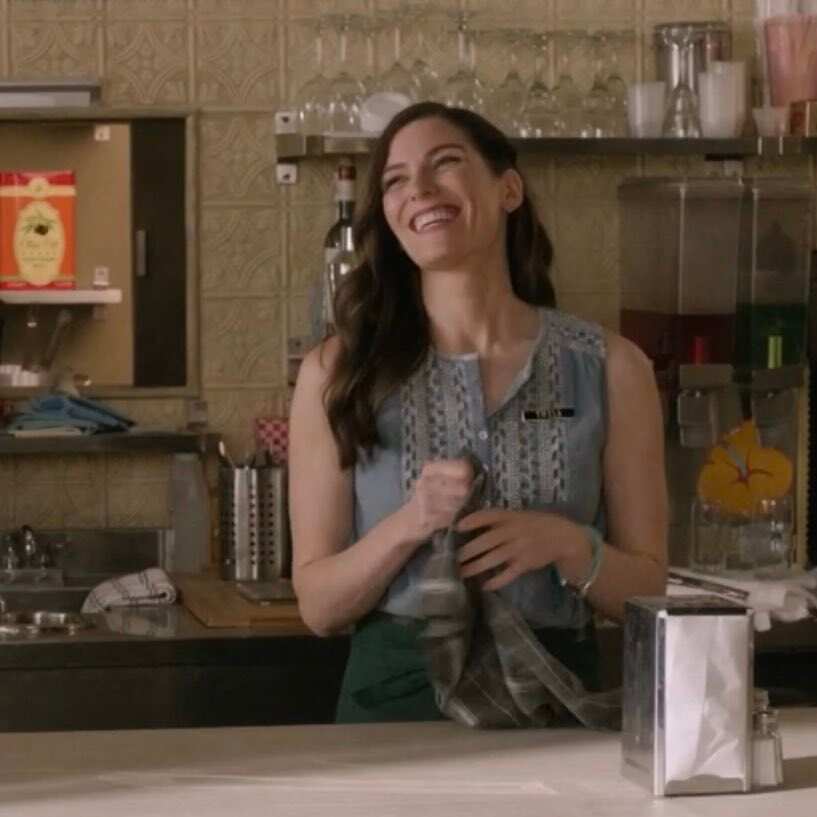 Sara Levy is Daniel's sister and Eugene's daughter. She has also acted in Larry Crowne and Cheaper by the Dozen 2.
Twyla happens to be the only waiter in Schitt's Creek. She is also a good listener. She is debatably the town's very own Gwyneth Paltrow.
9. Patrick Brewer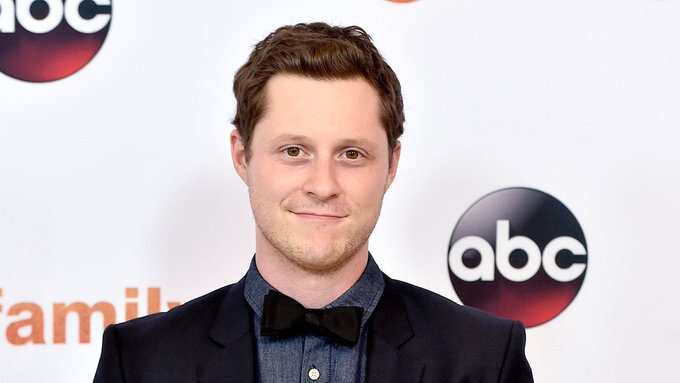 The name of the actor who portrays this character is Noah Reid. He comes from Toronto and has acted in many productions from Canada.
Noah portrays the character of Patrick as the kindest, patient, loving, and attentive boyfriend that David has never imagined he would have. They are also partners with David at Rose Apothecary.
His main role is to complement his and David's love story, which ended up becoming a worldwide obsession. He became more popular especially after participating in the series's episode in 2018 named "Open Mic Night," where he exceptionally performed "Simply the Best," thus capturing David's heart.
On a personal level, fans ask, is Noah Reid in a relationship? The reality is that he is engaged to Clare Lydia Michelle.
10. Ted Mullens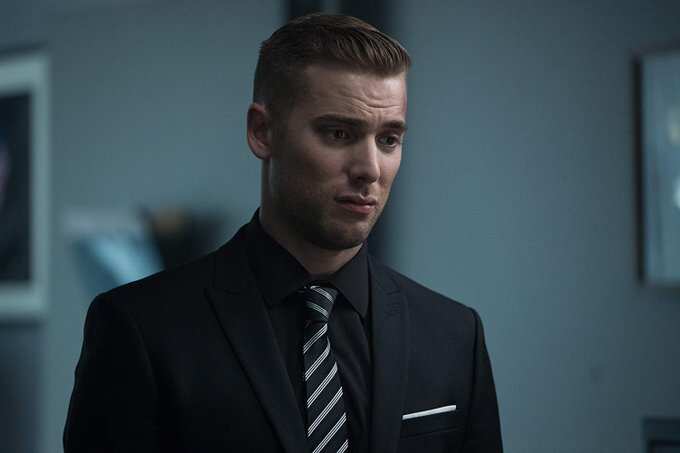 Ted Mullens' role is portrayed by Dustin Milligan. He acted as Ethan on 90210.
Ted is the town's veterinarian known to be in love with Alexis. Their relationship at first seemed like a one-sided affair, with only Ted being in love. Even so, after Alexis's transformation into a better version of herself, she was able to love him back.
11. Ronnie Lee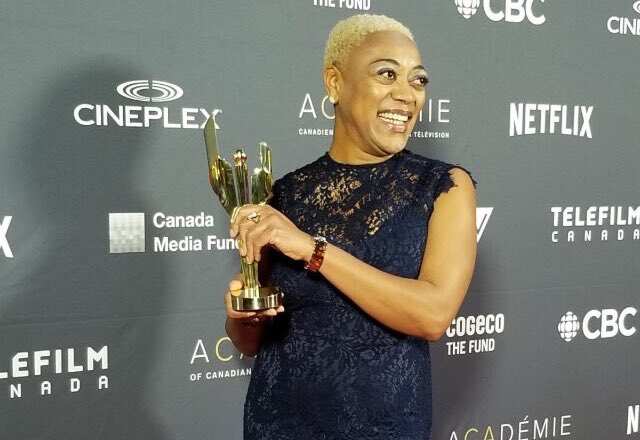 Actor Karen Robinson plays the role of this character. She is known for Lars and the Real Girl and Narc
She is among the members of the town council and is not very fond of the Roses. She uses most of her time scrutinizing the behaviours of Roland and Moira's family.
She is the only black woman in this series. Fans love her for her honesty and bravery since she is always prepared to call out anyone on their bad character. She still manages to put Moira in her place with her terrifying and epic side-eye.
12. Mutt Schitt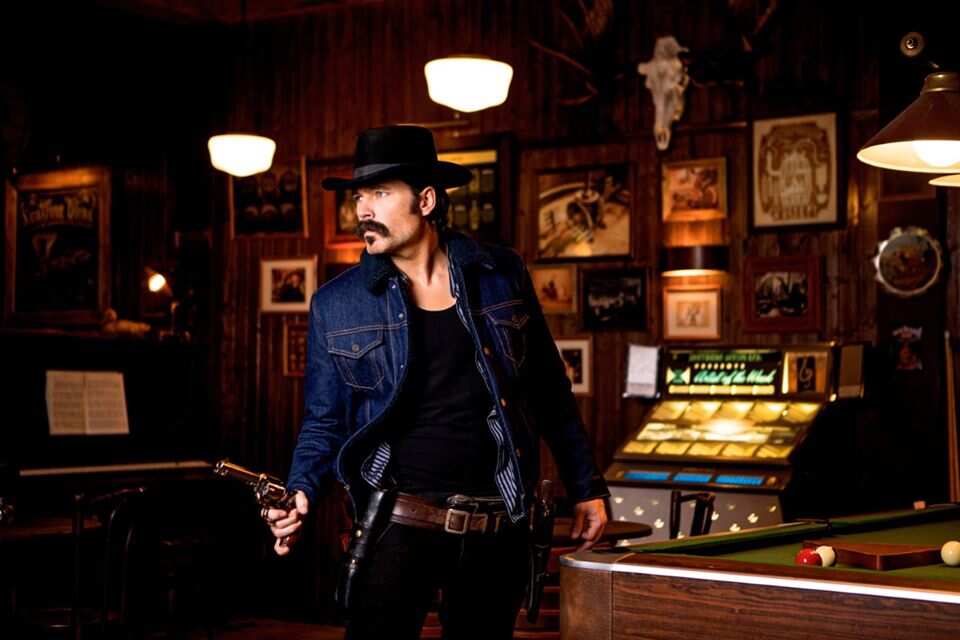 This list of the cast Schitt's Creek would not be complete without mentioning Mutt. Tim Rozon, famous for acting in Flashpoint, The Listener, Heartland, and Wynonna Earp, plays this part.
Mutt is the prodigal son to Roland and Jocelyn and the bad boy of the town. He broke off Alexis and Ted but was later dumped by Alexis because of shaving his enticing beard. His parents show no concern about his whereabouts. He has since moved in with his new girlfriend going by the name Tennessee.
His participation has made the series more interesting, especially his ability to create more drama into Ted and Alexis's relationship.
It is clear that all members of the Schitt's Creek cast have played a significant role in making the popular comedy series a hit. The cast of Schitt's Creek will make you fall in love with the series the first time you watch it.
Source: Legit.ng