Angelina Pivarnick from Jersey Shore then and now
Angelina Pivarnick is a reality TV star best known as a cast member of Jersey Shore. She left the show during its second season due to differences with her housemates. She also appeared on Couples Therapy and How Far is Tattoo Far. She recently wedded her longtime boyfriend, Chris Larangeira. Where is Angelina Pivarnick now?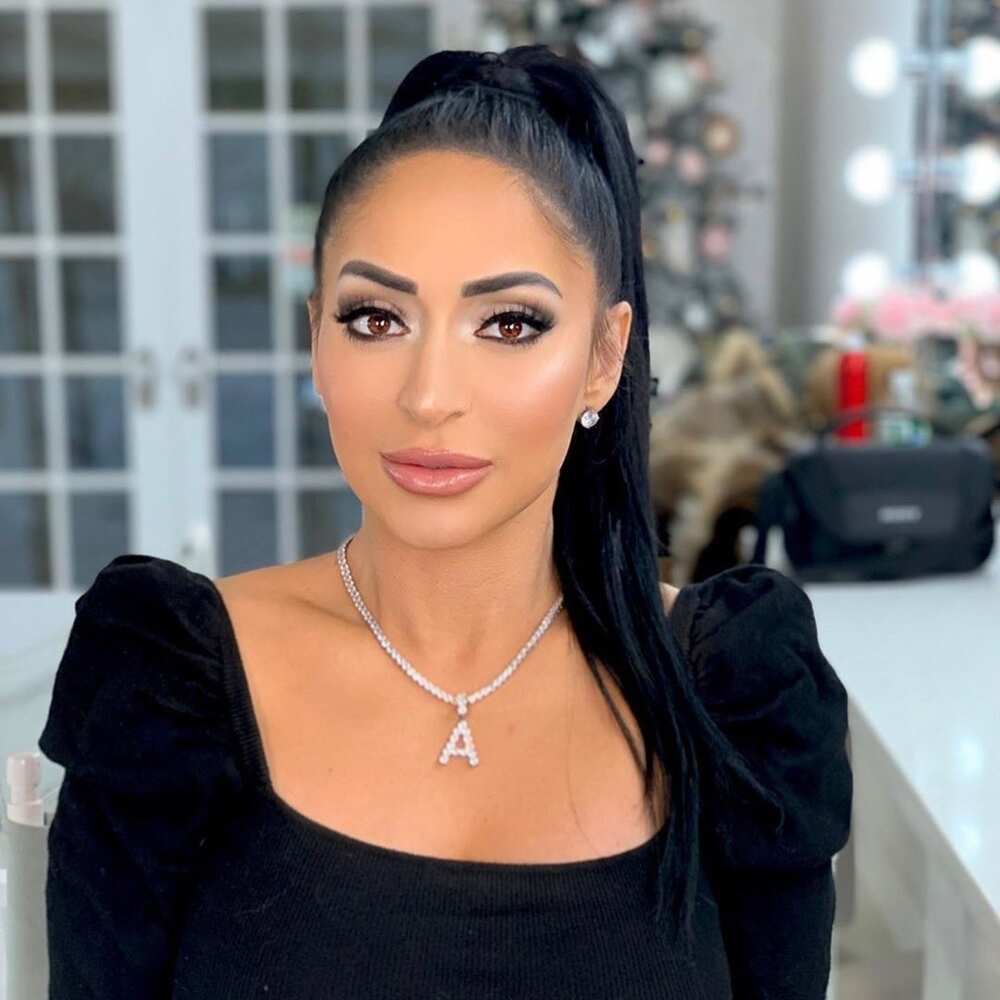 After leaving the show, she came back as a cast member of its sequel, Jersey Shore: Family Eviction. The TV reality star also recorded a couple of songs. They include I'm Hot, Gotta Go Out, and Serendipity. Angelina from Jersey Shore is now a registered EMT in New York. Here are the details about the life of Angelina Jersey Shore then and now
Profile summary
Full name: Angelina Marie Pivarnick
Date of birth: June 26, 1986
Place of birth: Staten Island, New York
Age: 33 years
Spouse: Chris Larangeira (m. 2019)
Nationality: American
Ethnicity: Polish/ Italian descent
Occupation: TV reality star, musician
Angelina Pivarnick age
The reality star was born and raised in Staten Island, New York. Her birthday was June 26, 1986, and she will be turning 34 years this year. Details of Angelina Pivarnick parents and siblings are not known to be public.
Angelina Jersey Shore career
The TV personality made her debut on Jersey Shore in 2009. She was a cast member since its premiere on December 4, 2009.
She, however, did not complete the first season and was evicted in its third episode. She then joined the second season of the show and left again after she was involved in confrontations with two cast members, Michael Sorrentino and Snooki Polizzi. She did not appear on the show after that.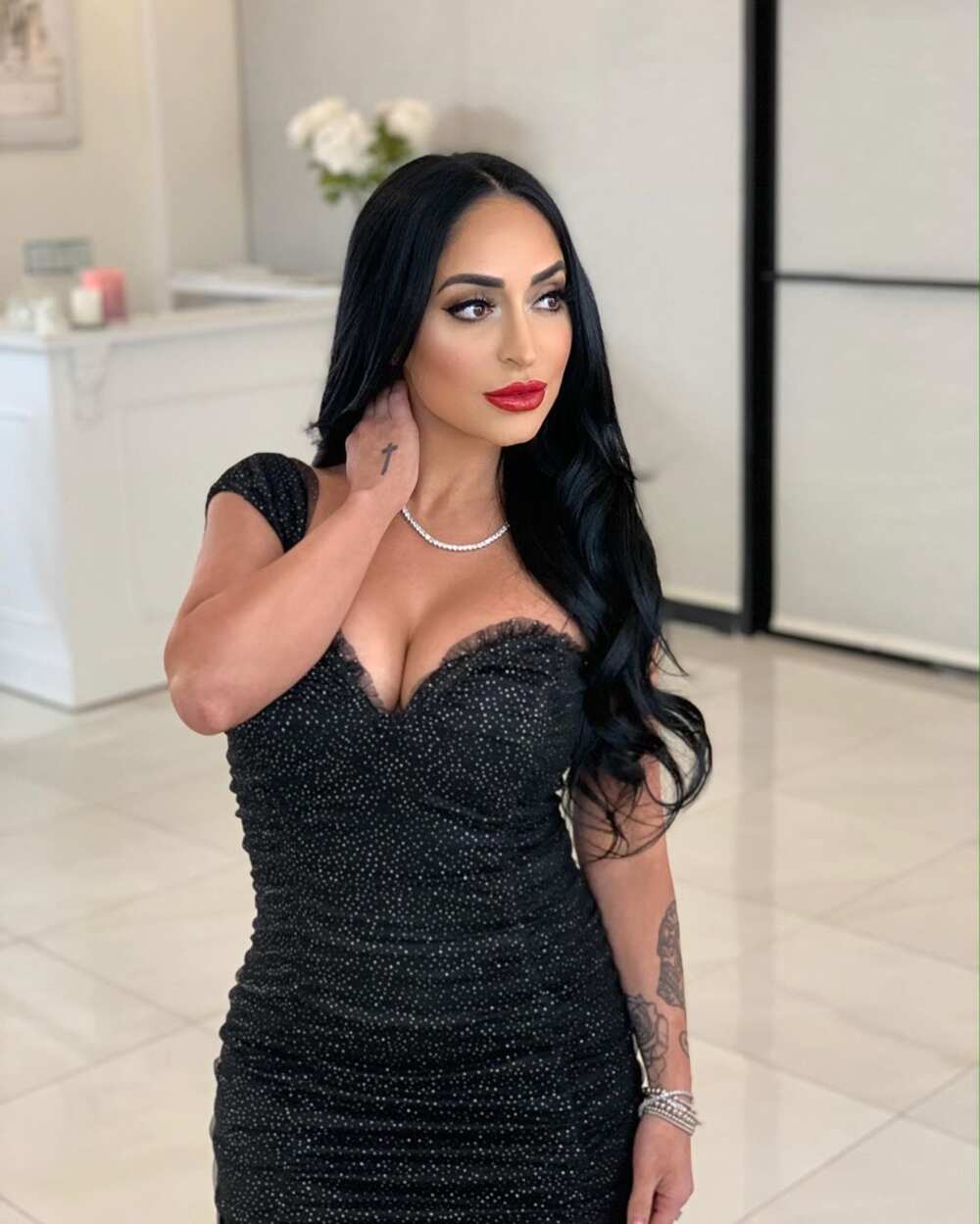 In 2010, Pivarnick appeared on Couples Therapy aired on VH1. She was on the reality show with her then-boyfriend, Chris Nirschel.
The next year, she appeared on Total Nonstop Action Wrestling, a competition that involved a six-person tag team match. The reality TV star also contested in the dating series Excused, where she went through to the finals. She and her husband Larangeira appeared on How Far is Tattoo Far, aired in 2018.
The reality TV queen has also recorded a number of songs. In 2010, she released a track titled I'm Hot.' In August 2011, she featured Tony Hanson in her song Gotta Go Out.
She then dropped another single in 2012 with the name Serendipity. The song came after she apologized for opposing gay marriages in a debate with Adam Barta.
Angelina Jersey Shore now
After leaving the show, fans noticed that she had lost a considerable amount of weight. She lost 20 lbs after following a keto diet advised by Vinny Guadgino. She also underwent cosmetic surgery for her breasts that reportedly cost her $15,000. She is now an EMT based in New York.
While on Jersey Shore Angelina was rumoured to have hooked up with fellow housemate, Vinny Guadgino. She later confirmed that she was not romantically involved with Vinny.
On January 12, 2008, the reality star got engaged to her longtime boyfriend, Chris Larangeira. They wedded on November 20, 2019.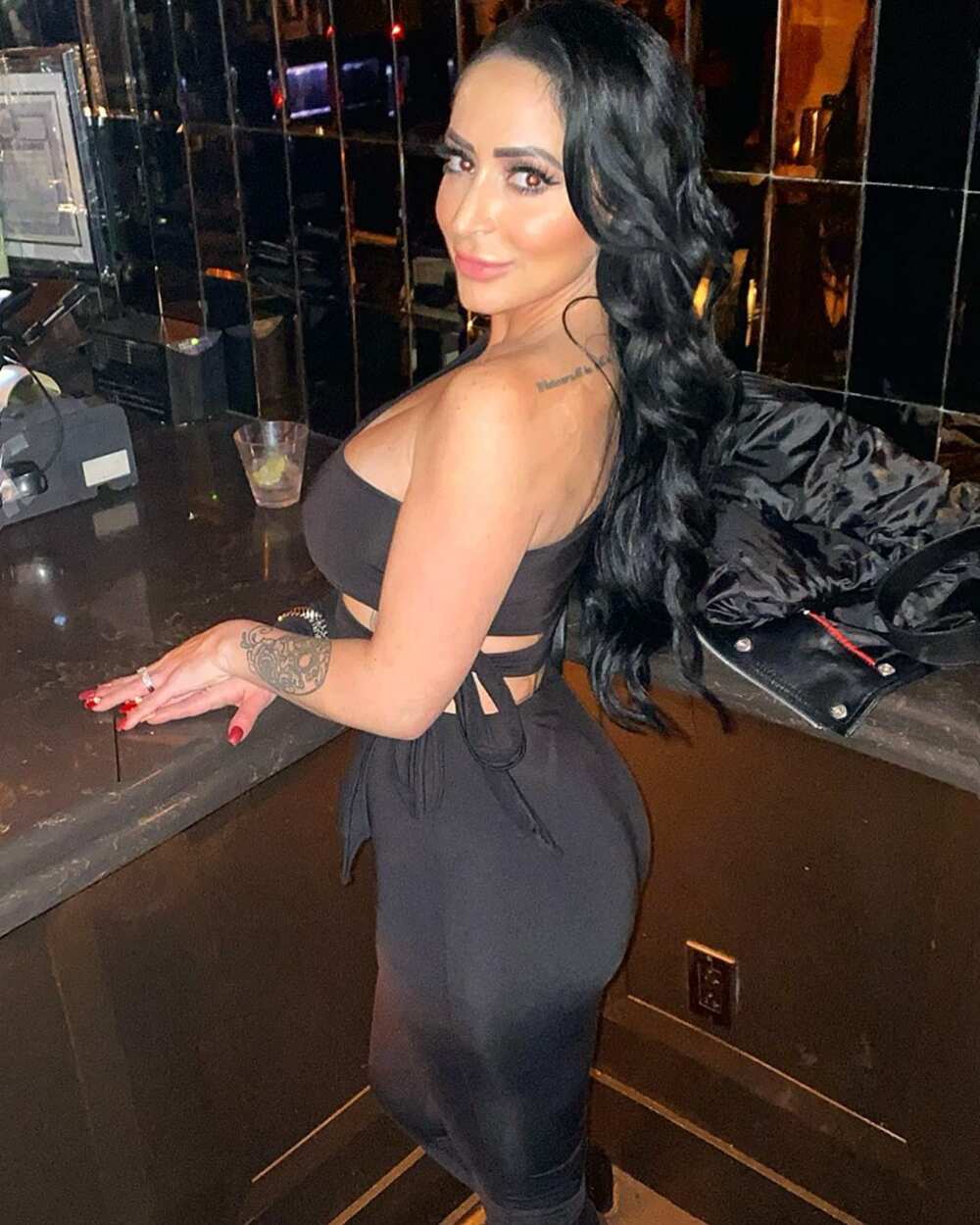 Angelina Pivarnick wedding
The wedding of the reality TV star did not go well as she might have expected. She invited some of her Jersey Shore co-stars to the wedding that took place in New Jersey.
Nicole Polizzi (Snooki), Jenny Farley and Deena Cortese decided to roast the bride during her own wedding. They said the comments in the presence of Angelina Pivarnick fiancé and family members.
Snooki and the other invited cast members went as far as referring Pivarnick as' trash' and 'a dump'. In the ceremony, the MTV camera crew was also present, recording everything that went down.
Following the unsolicited comments, Angelina opted to leave the reception for about an hour. The devastated bride stated that she would love a redo of the wedding. In a photo posted on her Instagram page, she captioned,
Two weeks married @chris_e_piss_e my love ... We def need a total redo of this day for many reasons. I love u and your companionship. #mylove #redo
The comments were inappropriate and disrespectful and were obviously not received well by Angelina. Fans have since come out to support the reality TV star after listening to the audio that made rounds.
Even if she was not the most popular cast on the show, fans agreed that it was not right for her fellow cast members to disrespect her at her own wedding.
Angelina Pivarnick Instagram
The reality TV star is very active on social media. She is the owner of Lashelina, a brand of lashes that she promotes on her official Instagram page. She keeps up with her fans by posting photos and videos of herself often. Check out some of her hot photos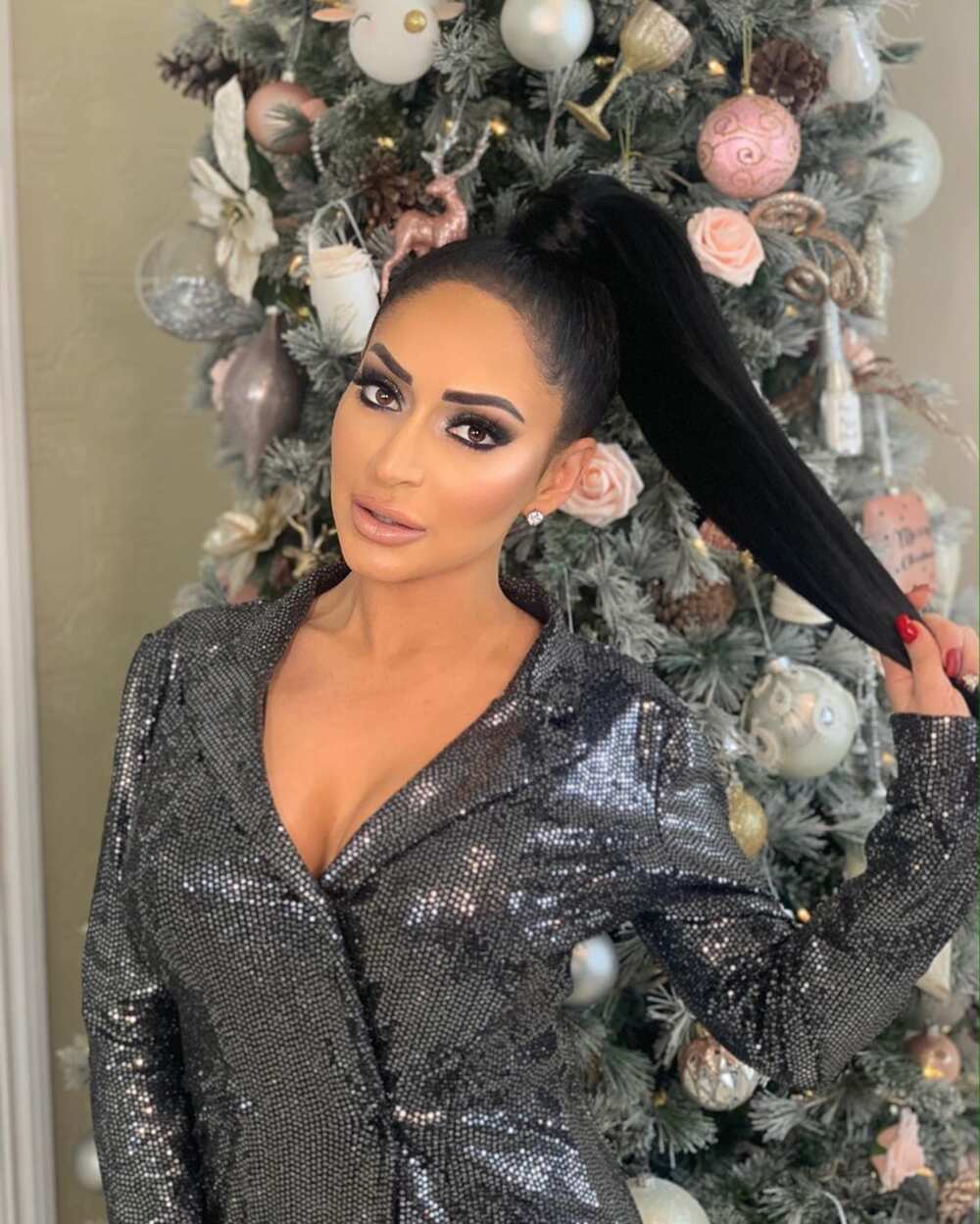 She is a stunning woman
Angelina Jersey Shore net worth
What is Angelina Pivarnick net worth? The reality star has garnered much of her wealth from the salary she received as a cast member of Jersey Shore. She also appeared on other reality shows and recorded a number of singles. Angelina Pivarnick net worth is estimated to be $2 million.
Angelina Pivarnick is a reality TV star best known for her appearance in Jersey Shore. She left the show and has since appeared in other reality series.
Source: Legit.ng