Debbie Rowe bio: age, height, net worth, children
Debbie Rowe came into the spotlight when she married pop star legend, Michael Jackson. She was Michael's second wife and the mother of his two kids. She met the musician while working as an assistant to Dr. Arnold Klein. The 61-year-old also successfully won the battle against breast cancer. Who is Debbie Rowe?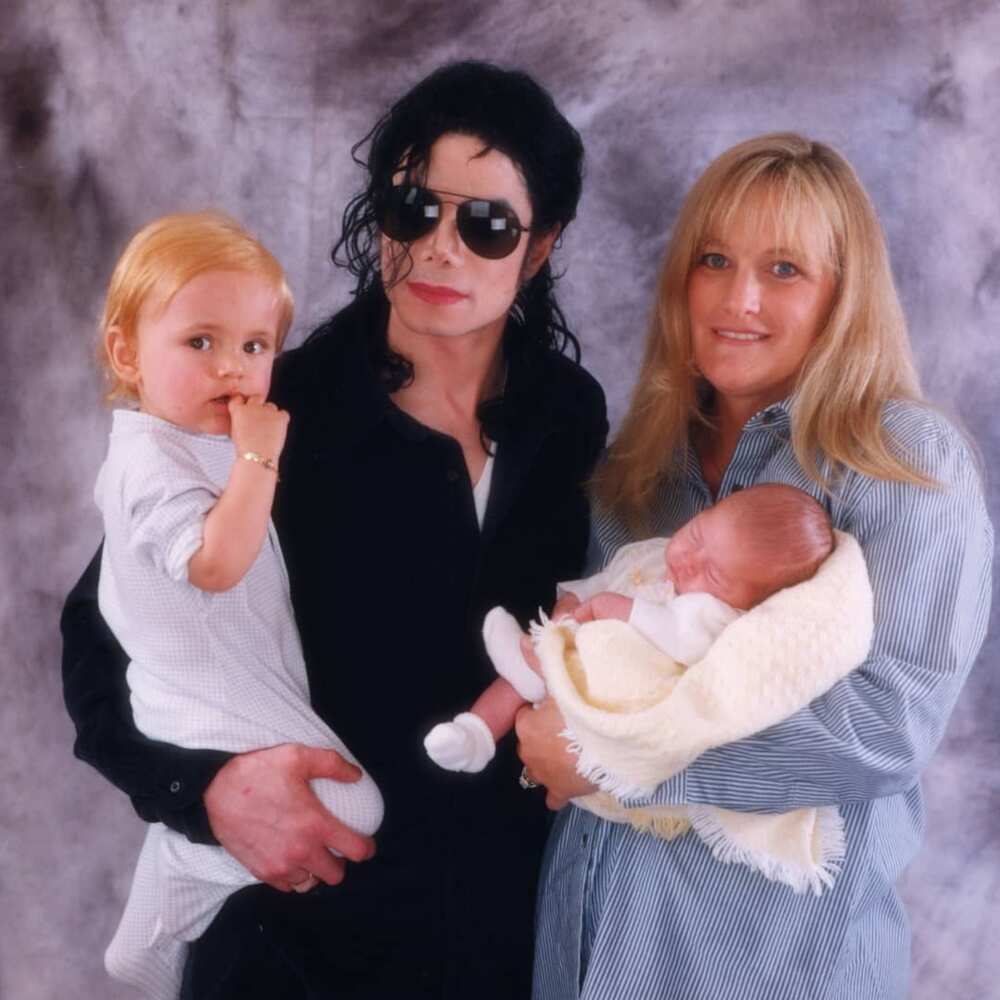 Rowe was born on December 6, 1958, in Spokane, Washington. Debbie Rowe age is currently 61 years old. Her father is Gordon, and her mother is Barbara Chilcutt. While she was still young, Debbie Rowe parents separated. She attended Hollywood High School and graduated in 1997. She is a holder of a Bachelor's degree in Criminal Law and Psychology.
Before her marriage to Michael Jackson, Debbie was married to Richard Edelman. In 1988, the Richard Edelman Debbie Rowe relationship ended after six years of marriage.
Profile summary
Name: Deborah Jeanne Rowe
Date of birth: December 6, 1958
Place of birth: Spokane, Washington, U.S
Age: 61 years
Children: 2
Zodiac sign: Sagittarius
Height: 1.72 m
Ex-spouses: Richard Edelman (m. 1982-1988), Michael Jackson (m. 1996-1999)
Michael Jackson Debbie Rowe love story
Deborah was an assistant to a renowned dermatologist, Arnold Klein. She met Michael Jackson when he was going for treatment for Vitiligo. Deborah Rowe and Michael Jackson got married on November 14, 1996, in Sydney, Australia. Their wedding was a private one and was only known to the public when the pictures emerged.
They had their firstborn, Michael Joseph, on February 13, 1997. Their second child, Paris Jackson, was born on April 3, 1998.
Debbie Rowe Michael Jackson marriage ended on October 8, 1999. After the divorce, Michael was granted full custody rights of the kids. Deborah received about $10 million settlement, and after a while, she was granted visitation rights.
Later in April 2014, Deborah announced her engagement to Marc Schaffel. Marc was the videographer behind Michael Jackson's single, What More Can I Give.
Michael Jackson and Debbie Rowe wedding pictures
The couple chose to have an intimate wedding at Park Hotel in Sydney, Australia. Here are some of their wedding pictures: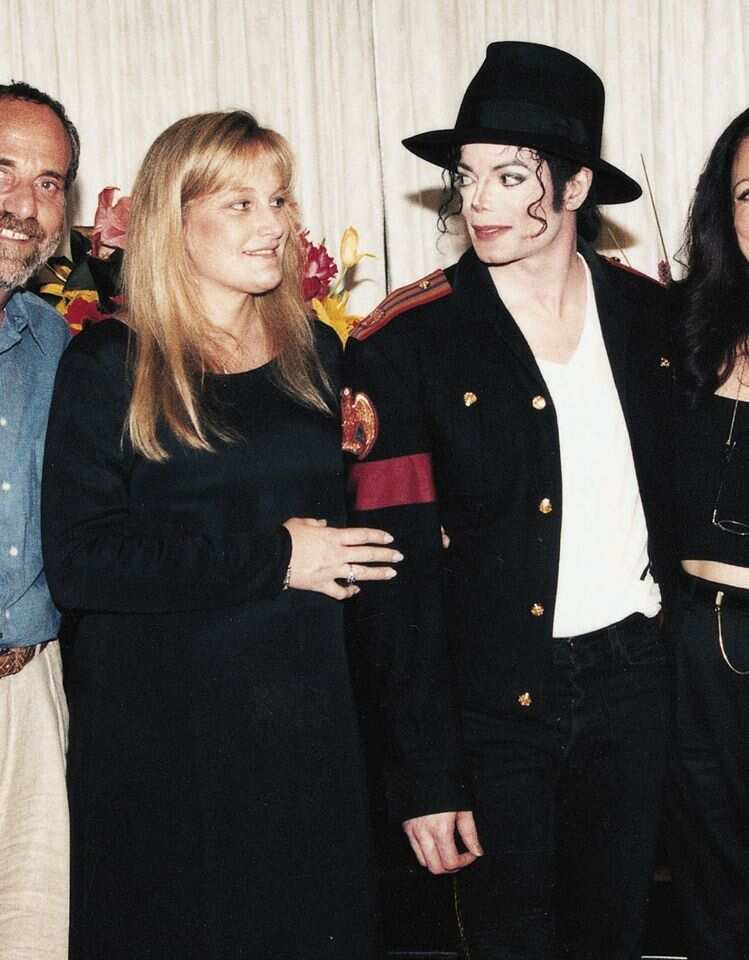 At the time, she was pregnant with their first child. She opted to adorn a black dress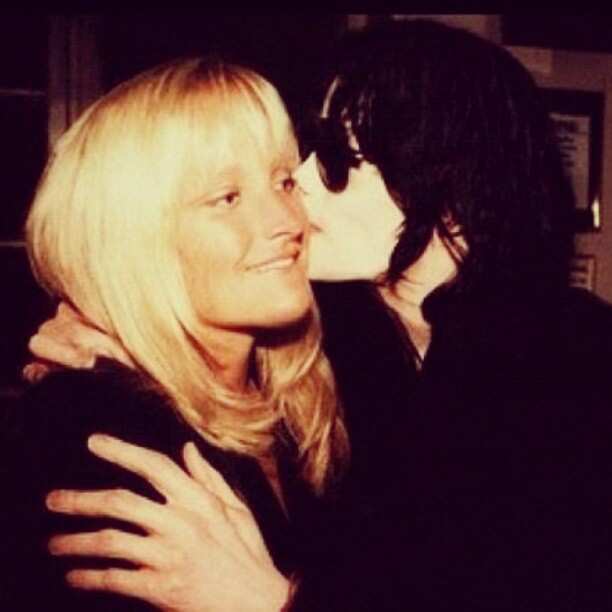 Debbie Rowe cancer
She was diagnosed with breast cancer in 2016. Fortunately, she won the battle after undergoing chemotherapy in 2016 and 2017. Her daughter, Paris was her biggest support during the period of treatment.
Paris Jackson and Debbie Rowe
Who is Paris Jackson? She is the second child born to Michael Jackson with Deborah. She is a model, actress, and musician. She is signed by IMG models and has graced the covers of Vogue, Harper's Bazaar, among others. As an actor, she has worked on films like Gringo and the TV series, Star. She is part of a band, The Soundflowers.
For a long time, Paris Jackson Debbie Rowe relationship was strained, as Debbie gave out full custody of their children to Michael Jackson. According to Paris, she did not acknowledge her mom's existence when she was young. She only decided to have a relationship with her when she was 13. Paris was always beside her mother during the battle with cancer.
Debbie Rowe height
Debbie is 5 feet 7 inches (1.72m) tall and weighs about 80 kg (176 lb). She has blonde hair and blue eyes.
Debbie Rowe net worth
Debbie has acquired most of her wealth from the divorce settlement she received from Michael Jackson. According to Answers Africa, she received a sum of $8 million and ownership of the Beverly Hills mansion. Her estimated net worth is about $25 million.
Debbie Rowe gained public attention as the wife of the American king of pop, Michael Jackson. She is the mother of Michael Joseph and Paris Jackson. She and her daughter have grown to be close. She also cheerleads her daughter's career as a model and musician.
Source: Legit.ng