Avon HMO wins two excellence awards
Further adding to its collection of laurels, leading health maintenance organisation, Avon HMO has emerged as the Most Outstanding HMO in 2019 as well as the Most Outstanding HR Practitioners at the Eko Excellence Awards and the Africa HR Excellence Awards.
Organised to recognise and honour distinguished achievers, the Eko Excellence Awards identifies individuals and corporate organizations driving innovation, fuelling growth and leading sustainable change in the city of Lagos. Similarly, the Africa H.R Excellence Awards by the Delta Business School celebrates the spirit of excellence in corporate bodies and individuals in Africa.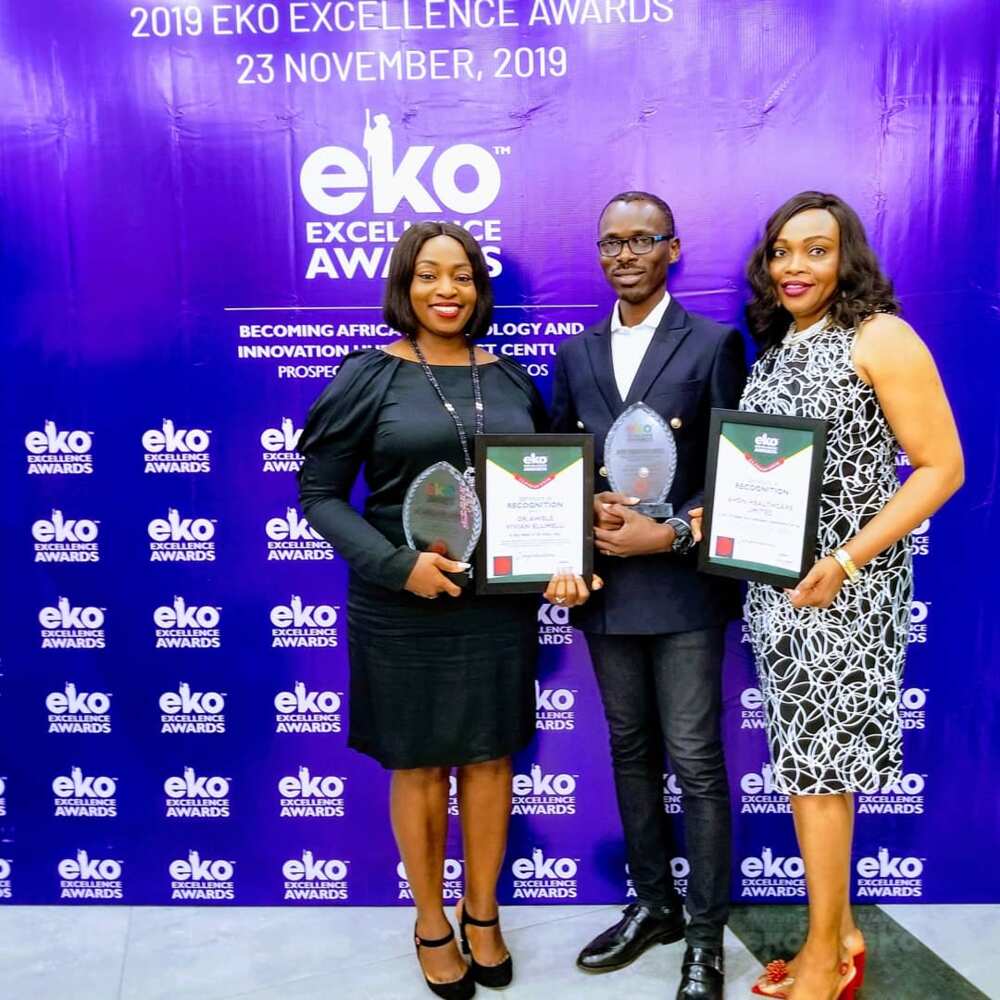 These recognitions, received just weeks apart, further serve to establish Avon HMO not only as a forward-thinking and innovative healthcare organisation but also one that prioritises its people and culture even as it remains committed to fulfilling its mission of empowering people to live healthier fuller lives.
Earlier in 2019, the company was recognised by two globally recognised organisations for similar feats. In January, the leading health management organisation was listed in the 2019 'Companies to Inspire Africa' report by the London Stock Exchange Group. This was followed by awards for being among the 10 'Best Companies to Work for in Africa' (Small Corporates Category) and as the 'Best Workplace for Millennial Generation' by the Great Place To Work Institute in June.
Reacting to the awards, Adesimbo Ukiri, the managing director/chief executive officer, of Avon HMO expressed her delight and appreciation.
"We sincerely thank the organisers for these important awards which serve as a validation of the efforts we've directed towards becoming the preferred choice among health maintenance organisations in the country as well as creating a workplace that where everyone thrives in their respective roles. We believe that these awards will further set us apart as a destination for top talent in the country even as we keep challenging ourselves to perform better."
Licensed in 2012, Avon Healthcare Ltd (Avon HMO) is a leading health management organization providing healthcare plans and other healthcare services to all Nigerians - individuals, families, groups, companies and communities. In 2015, Avon became the first HMO in the country to serve the retail market with an array of health plan options, offering everyone the opportunity to subscribe and pay via their mobile devices. By providing broad access to quality healthcare products and services, Avon is empowering Nigerians to live healthier, fuller lives.
Avon HMO is a part of the Heirs Holdings Group, an African proprietary investment company driving Africa's development through long-term investments in key sectors.
[Sponsored]
Source: Legit.ng