- Australia is experiencing perhaps one of the worst fire seasons in its history
- At least two persons have been reported dead with four nowhere to be found following bush fires that started on Tuesday, December 31
- The horrific flames that turned the skies blood-red affected coastal areas like Mallacoota and Narooma
Bush fires in New South town of Cobargo in Australia on Tuesday, December 31, led to the death of two persons and forced a lot of residents to leave their homes.
As there are fears that the number of casualties might increase, emergency officials, including soldiers, have begun to make moves to evacuate people in the area owing to the fires that have turned the skies red in vision.
Places like the coastal town of Mallacoota and Narooma were also affected as thousands fled to the beaches for safety, New York Times reports.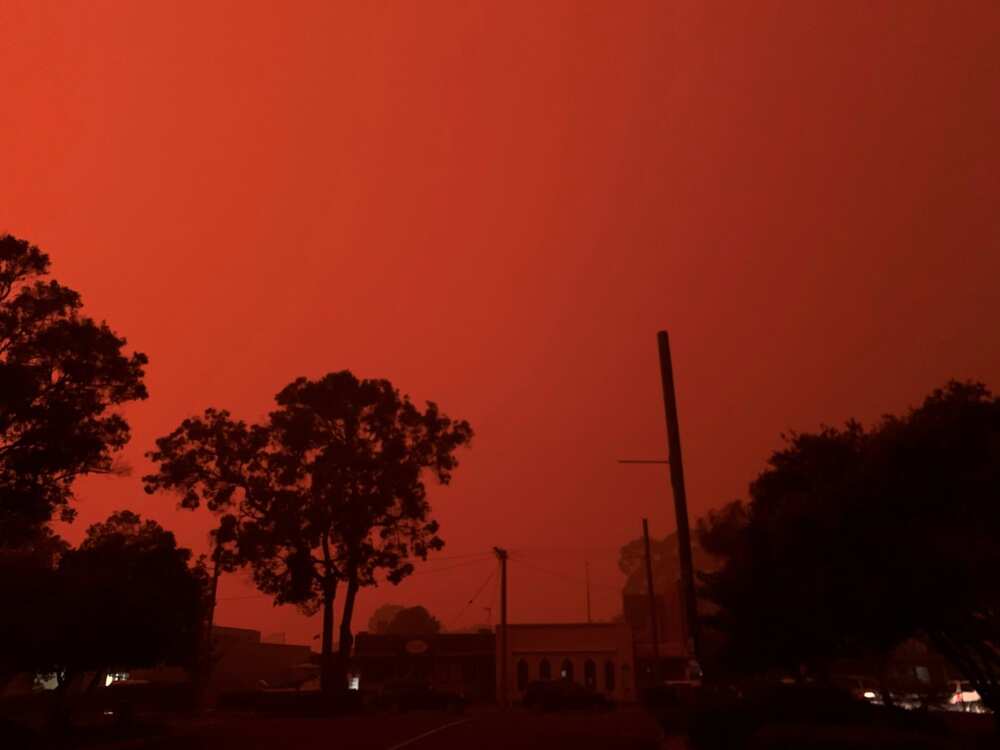 The flames have also razed about 200,000ha of land in another part of the country, Victoria, where at least four persons are nowhere to be found.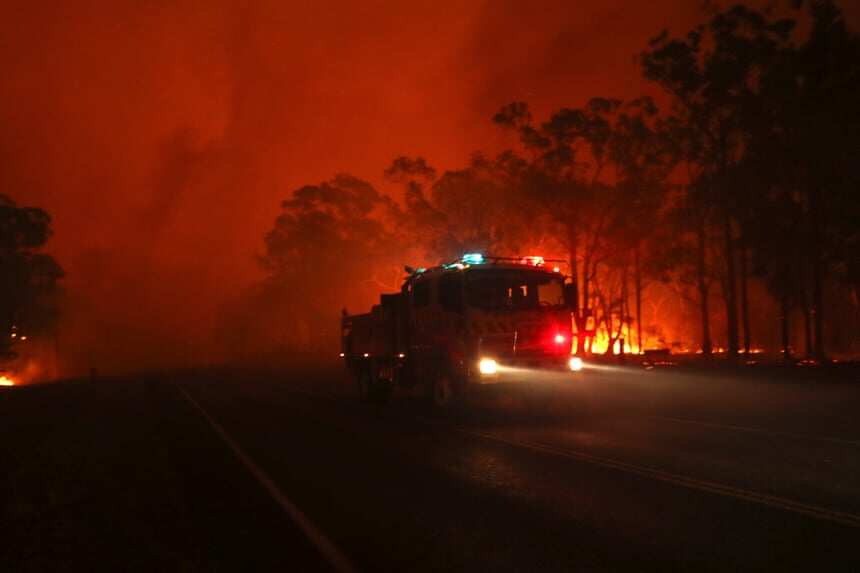 Government officials have described this as the most tragic fire season in the history of Australia's natural disasters.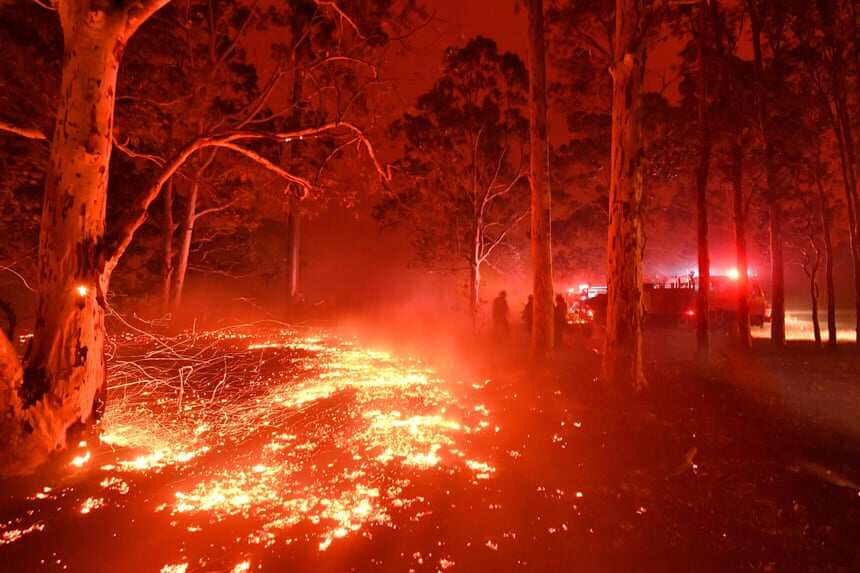 The NSW rural fire service commissioner, Shane Fitzsimmons, said: "We need to brace ourselves for a considerable number of properties, a considerable number of homes that are likely to have been damaged and or destroyed right across these eight emergency warning fire areas."
Meanwhile, Legit.ng reported that emerging reports are indicating that parts of Kara market along Lagos-Ibadan expressway were on Tuesday, December 31, gutted by fire.
Although the inferno has destroyed a lot of vehicles and shops in the popular cattle market, no official statement has been made on what caused the disaster or the extent of damage done so far.
Eyewitnesses and journalists report that the incident caused serious gridlock along the major expressway.
Lagos Fire: This outbreak has now become a yearly 'sacrifice' - traders lament| Legit TV