Jesy Nelson bio: age, ethnicity, fiance, tattoos, plastic surgery
Jesy Nelson first gained recognition as a member of the girl group Little Mix. This bright young woman had a difficult path to success and was forced to go through a lot of complications. Her story is really inspiring and will not leave anyone indifferent.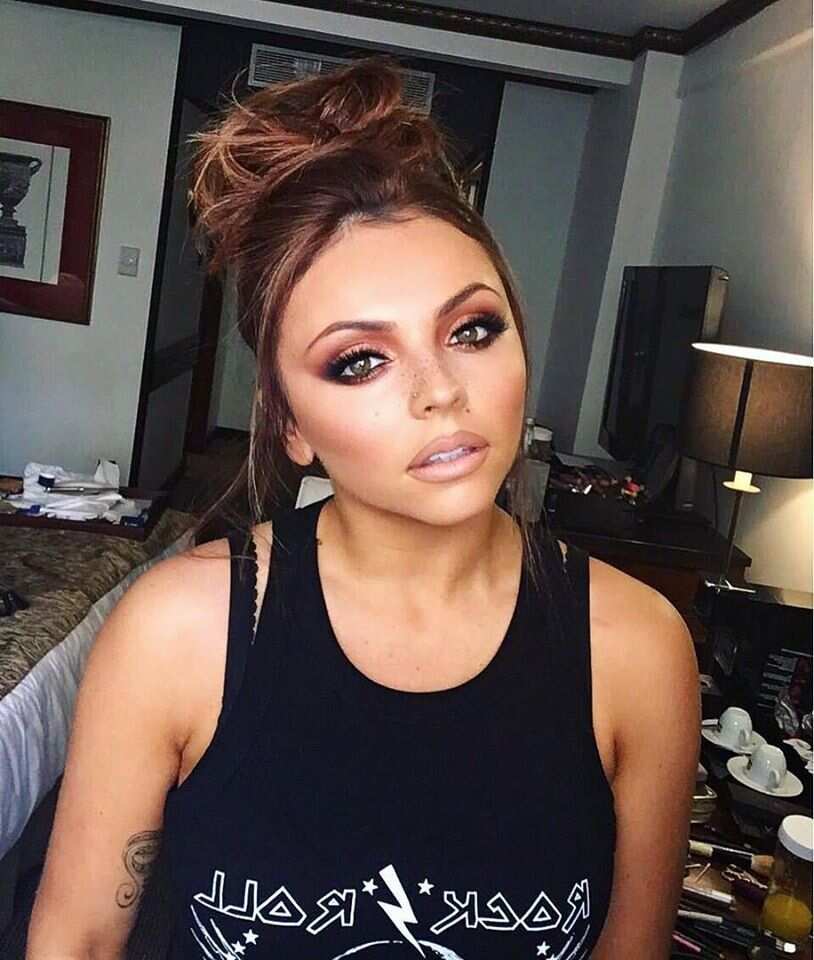 The story of Jesy Nelson is sad yet touching and inspiring. The young singer has been through a lot of unfair difficulties but has remained strong through it all.
Jesy Nelson profile summary
Full name: Jessica Louise Nelson
Birthday: June 14, 1991
Age: 28 years old
Height: 5 feet 4 inches (1 m 63 cm)
Nationality: English
Birthplace: Romford, East London, United Kingdom
Occupation: Singer
Parents: John Nelson and Janice White
Siblings: Jade, Joseph, and Jonathan
Fiance: Jake Roche (2014-2016)
Boyfriend: Chris Hughes (started dating in 2019)
Early life
The star, whose full name is Jessica Louise Nelson, was born in Romford, a large town in East London. Her parents, John and Janice, raised her there, along with her older sister Jade and brothers Joseph and Jonathan. Her father is a businessman while her mother is a Police Community Service Officer.
When she was only five years old, her parents separated, and she had to live with her mother. Her childhood was difficult, as she had to move a lot of times, and it was financially complicated for her mother to raise the four of them.
She went to Jo Richardson Community School to receive her basic education and then proceeded to Abbs Cross Academy and Arts College, where she was one of the best students. Eventually, she studied Arts at both Sylvia Young and Yvonne Rhodes Theatre Schools. She also worked as a bartender at Essex.
Career
In 2011, Jesy auditioned for the eighth season of "The X Factor UK". She was unlucky in the boot camp stage but was given a chance as a part of a group. Together with another member of "Faux Pas", she got united with two members of "Orion" to form a new group "Rhythmix". Eventually, the four girls - Jade, Leigh-Anne, Perrie, and Jesy - decided to change their name to "Little Mix", because of "Rhythmix" already being the name of a children's charity group.
Together with the other girls, Jesy performed wonderful numbers every week and showcased her beautiful vocals. They ended up becoming the first group ever to win the show.
After their victory, "Little Mix" became globally recognised, and they are still active as a group. They have released five albums together: "DNA", "Salute", "Get Weird", "Glory Days", and "LM5".
They have also fonee on multiple tours and won plenty of awards. Some of them include four MTV Europe Music Awards, two Brit Awards, three BBC Radio 1 Teen Awards, two Teen Choice Awards, and various others. Their super hits include "Black Magic", "Secret Love Song", "Power", "Woman Like Me", and "Touch".
How old is Jesy Nelson?
The pop singer was born on June 14, 1991. This means that Jesy Nelson age is 28 years old.
Jesy Nelson ethnicity
It is known that the singer was born in England. She has not commented on her ethnicity, so many people assume she is white. Once, Jesy posted a picture with dreadlocks, which caused controversy and upset many people because of cultural appropriation.
Jesy Nelson weight loss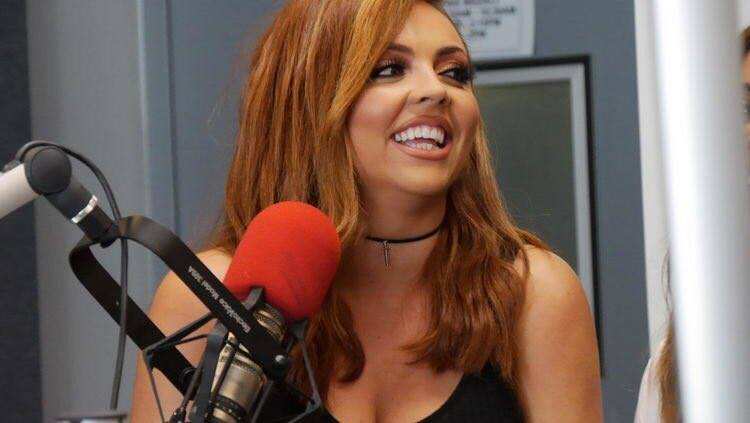 During her time on The X Factor, the "Little Mix" star received a lot of unwelcome comments about her weight. She confessed that these comments got to her a lot and made her very upset. After the show, she tried very hard to lose some weight - she went to the gym for regular workouts and followed a diet composed of fruit, salad, grilled chicken and porridge.
However, recently, Jesy opened up about her eating disorder. In a heartfelt story about her struggles, she confessed that she heavily depended on the opinion of people on the internet. As she said, she would drink Diet Coke for a few days in a row and eat a pack of ham without calories when she felt dizzy. Then, she would break down and binge-eat, which led to self-hate and loathing.
Once, she even attempted to end her life because of all the internet abuse. It took her a while to improve her self-esteem and mental health, and now she considers herself to be in a much better place.
The singer talks more about her complicated journey in the BBC documentary "Jesy Nelson: Odd One Out", which came out in September 2019.
Jesy Nelson plastic surgery
Because of the star's frequently changing facial features, fans began suspecting that she had some plastic surgery done. However, she has never commented on it publicly. In one of the interviews, she and her bandmates talked about their image change. They said that they usually have skincare treatment at Doctor Esho's clinic and rely on successful make-up to beautify their faces.
In mirror.co.uk's opinion, Jesy might have had some non-surgical treatment, such as lip fillers, because her lips have become plumper. They have also suggested that she might have injected dermal fillers in her face to make her cheekbones more defined, though the change in the shape of her face might have also occurred due to weight loss. Still, the star has never confirmed or denied these assumptions.
Jesy Nelson tattoos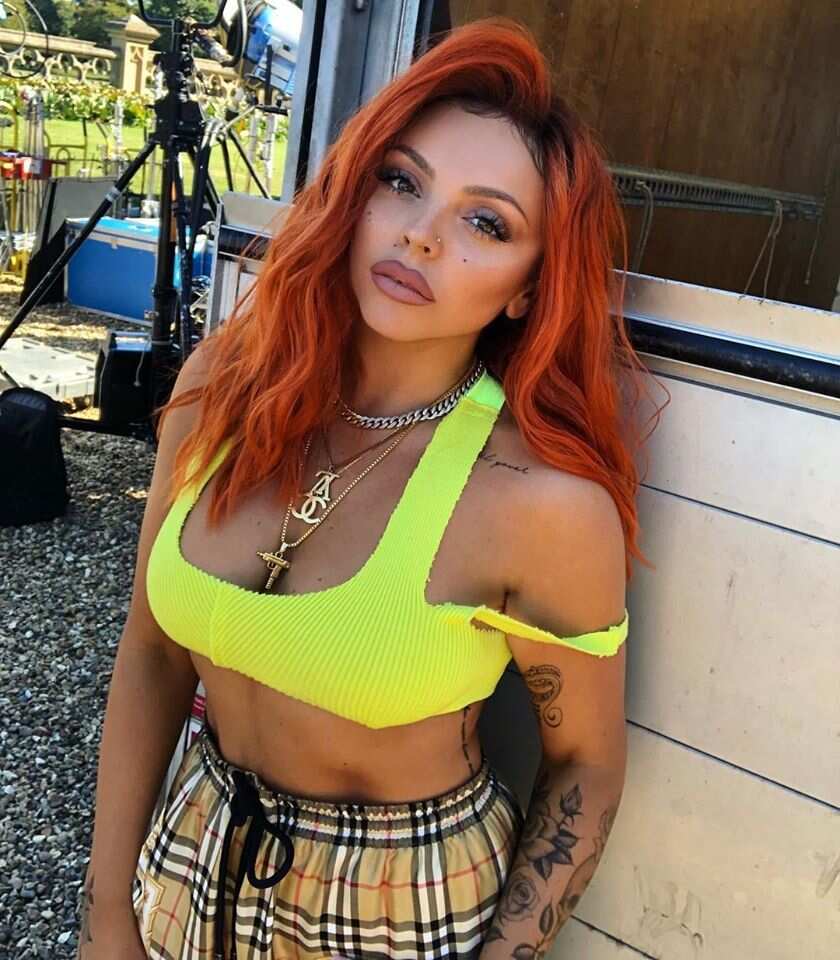 This celebrity loves tattoos and has a lot of meaningful art on her body. Every Jesy Nelson tattoo has a story behind it. Some of them include:
The saying "A tiger never loses sleep over the opinions of sheep" on her right thigh.
The quote "Music is the strongest form of Magic" by Marilyn Monroe on her upper right arm.
The quote "You were born an original so don't die a copy" on the left side of her waist.
The Roman numeral equivalent of the date August 19, 2011, when "Little Mix" was formed.
The words "Once upon a time" on her upper left arm, which is dedicated to her ex-fiance, Jake Roche.
A rose tattoo on the inner side of her left forearm.
A skull and rose tattoo on the outer side of her left forearm.
A feather and eye on the inner side of her left forearm.
Small inked symbols on her left hand's fingers.
"Keepers" tattoo on her rib.
The letters "E" and "J" and the word "amor" on her right hand's fingers.
The words "Girl power" on her left shoulder.
A smaller rose on her right wrist.
A gun on her left ribcage.
The "Queen of Hearts" symbol next to her left ear.
Jesy Nelson boyfriend
In the past, the star had a long-time relationship with Jake Roche, the lead singer of Rixton. They began dating in 2014. In 2015, Jake became Jesy Nelson fiance. However, the couple split up in 2016.
When talking about the song "Shout Out To My Ex" the female singer described breakups as "horrendous", but said that after every pain people need something that makes them feel empowered, which is what the song did. Many people assumed that she was talking about her own experience.
Today, she is happy together with Chris Hughes, who was a contestant on "Love Island". Recently, Chris broke down in tears while discussing Jesy's journey of dealing with cyber-bullying. He called her very strong and said that he was proud of her.
Jesy Nelson is a huge inspiration to people who have been bullied and are insecure about their appearance. Being in the public eye and enduring a lot of unfair criticism almost broke her, but she got back on her feet and is now having a successful career together with her bandmates from "Little Mix". Her documentary encourages everyone to be non-judgemental and to believe in their own uniqueness.
Source: Legit.ng