Funny roses are red violets are blue jokes, poems and memes
A couple of hilarious roses are red violets are blue jokes always comes in handy when it is necessary to break the ice at a party or during a regular informal conversation. One lovely thing about such jokes is their simplicity. Enjoy these samples.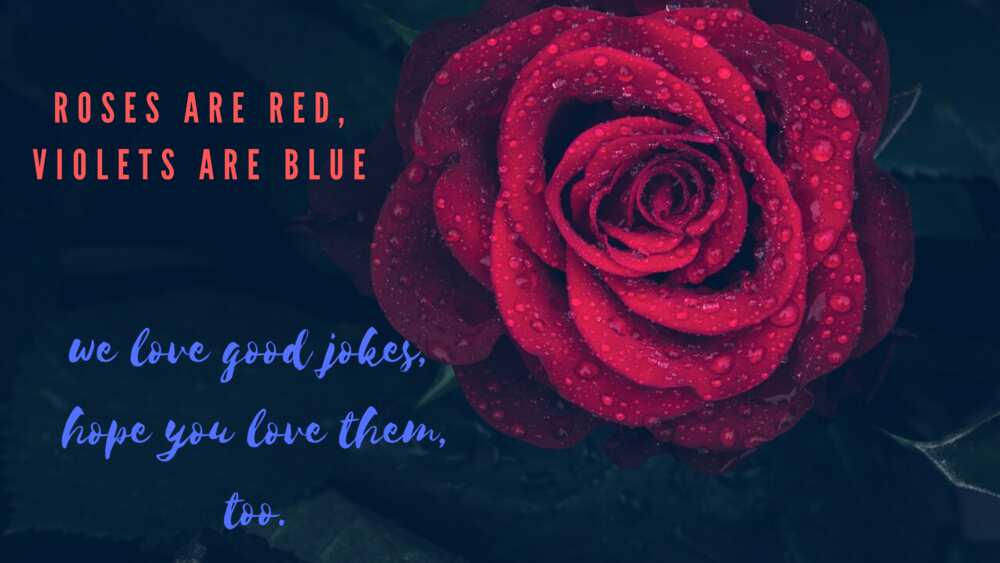 The famous 'Roses are red violets are blue' poem is at least four centuries old. Nevertheless, it is trendy nowadays, as many people use it as a base for romantic messages, jokes, memes, and so on.
Check out some really hilarious roses are red violets are blue jokes
The sense of a joke is in its unexpectedness. People laugh at something that seems ridiculous, awkward, or that mismatches expectations. The more unexpected the ending of a pun is, the funnier it may seem. You need to remember this principle if you are about to invent a couple of jokes on your own.
Practically all roses are red violets are blue funny poems and memes have the same beginning. The ending always changes to create an unexpected or ridiculous outcome. Basically, you can add any end that matches the situation and the sense of humour your audience possesses.
For example, here are some funny extensions to such roses are red violets are blue poems that always have that same opening line:
… sugar is sweet and so sweet you are, too. Flowers are fading until they are dead, the sugar box gets empty, just like your head.
… when I do the dishes, I just think of you. (Send this one in a message to your partner to give them a hint you want help with household duties)
… we have no mutual friends, so who the hell are you? (An excellent thing for a lot of perfect strangers who want to become your friends in social networks)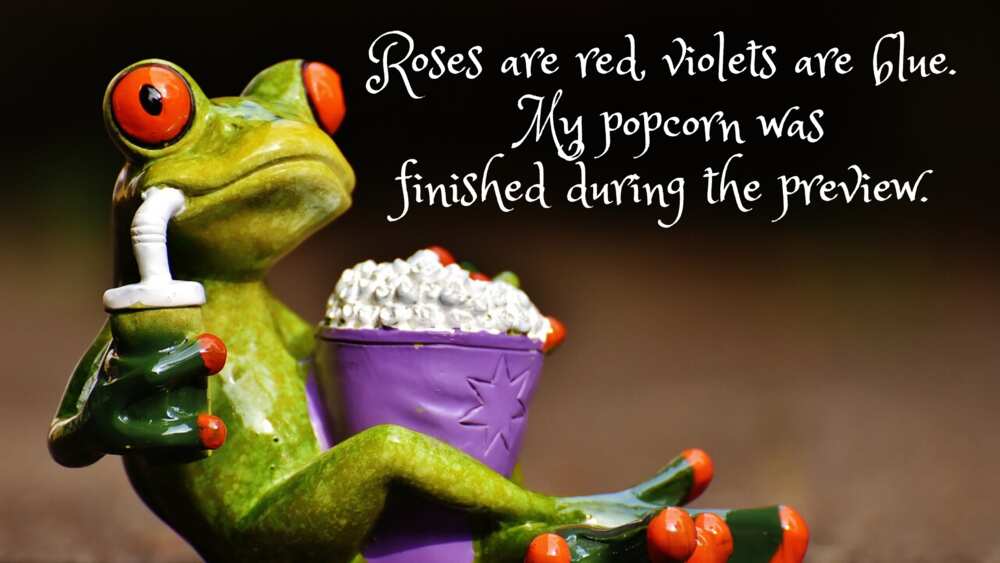 … all poems rhyme but this one does not.
… we kissed last night, forgot to tell you I have flu.
… I have three other girls if my Valentine is not you.
… you've overcooked the pasta, now it is all glue.
… just tell me you love me, or I'll find someone new.
… I tried to kiss her, but she did Kung-Fu.
… I could go naming colours but just do not want to.
… I am no good at poetry, just want to ask you to go for dinner with me.
… God made all people beautiful except for you. (Oh yes, the roses are red jokes can be quite mean, too)
… I was born with brains, but where were you?
… leaves are green; this is basic RGB for you. (Photoshop lovers might appreciate this one)
… good old Sinatra says, 'Do Be Do Be Dooo'.
… allergic to flowers? Sorry for you.
… give me your number so I can call you.
… get out of my house, because who the hell are you?!
… you are unbearable, but I still love you.
… your webcam is on, I am watching you!
… I thought it was styling gel, but it was some glue.
… this is the idea of my new tattoo.
... you snore when you sleep, but I still love you.
… if the walking dead are coming, I will run faster than you.
… I am eating right now because I have nothing to do.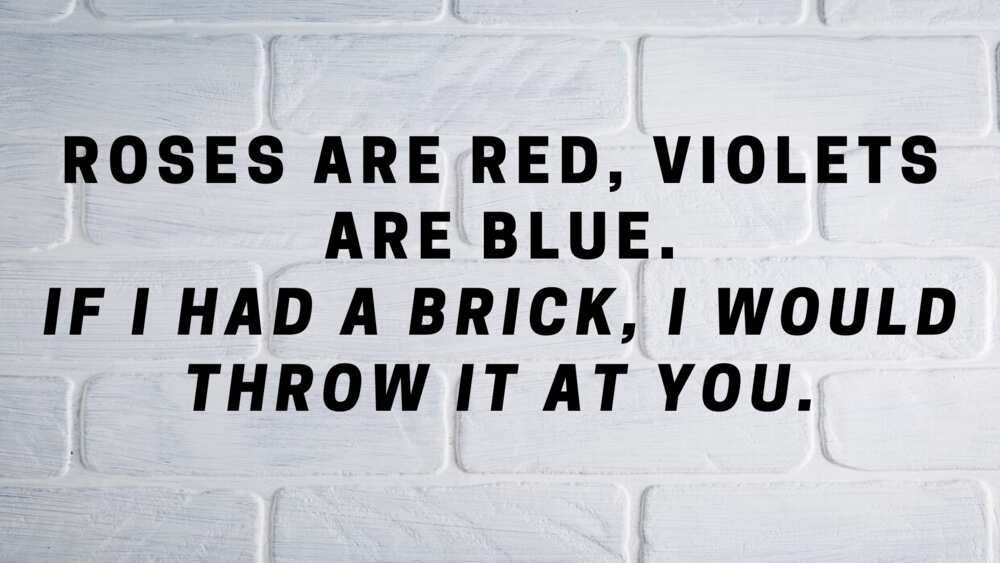 Some variations alternate the first line, too and the final version remains with only the structure of the original poem:
Roses are red; violets are red; daffodils are red; the garden is on fire!
Roses are red, there is nothing new, but violets are violet, not the least hint of blue!
BB-8 is orange, R2D2 is blue. If I were the Force, I would be with you. (Waving a hand to the upcoming 9th episode of the Star Wars saga)
Flowers are white, and so is my wine. Refill my wine glass, and I will be just fine.
Tulips are expensive; violets are cheaper. I leave you silent voicemails but don't call me a creeper. (It is by far one of the most romantic roses are red poems you will ever find!)
Cherries are red, pizza sauce is, too. I bought a large one, and I'm not sharing with you.
If you are into inventing a meme or a joke of your own, you should always remember about the unexpected and ridiculous ending because this is what makes roses are red violets are blue poems funny. If you want to entertain a sensitive audience, choose mild jokes without dark humour or too much spice in them.
'What about some lovely roses are red memes?' you may ask. You can create a couple easily. Use the same old line - and what follows next depends on you. Check out several of these to get the idea.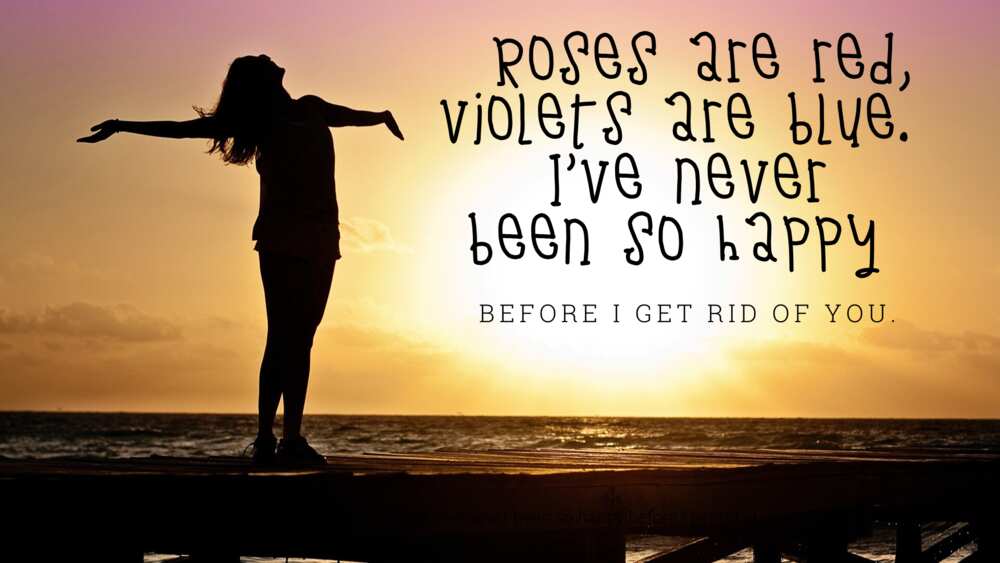 Such a picture is not the friendliest way to get rid of an ex. Still, it is quite funny and conveys the mood pretty well.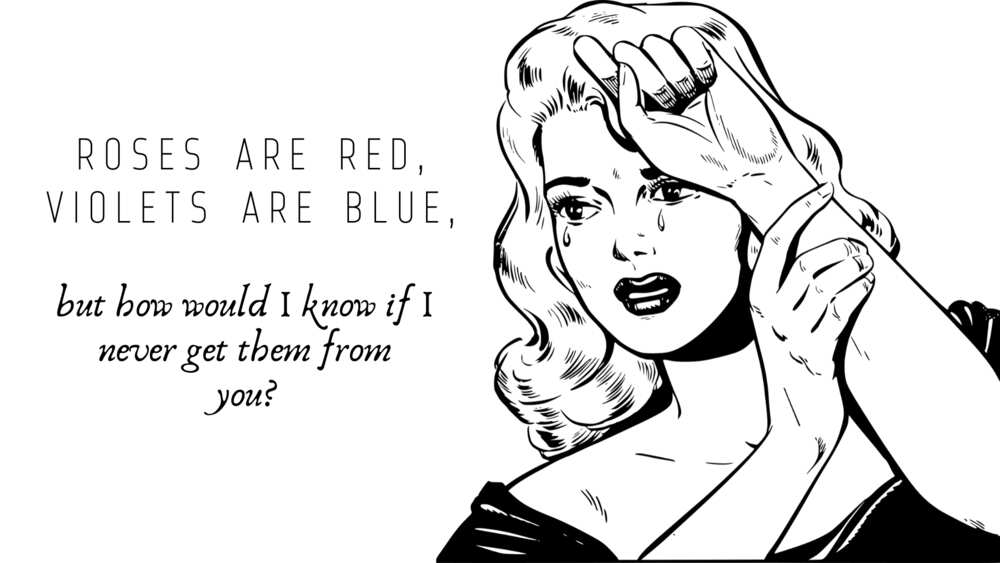 Use this roses are red violets are blue meme to give your sweetheart a hint, just in case everything else does not work.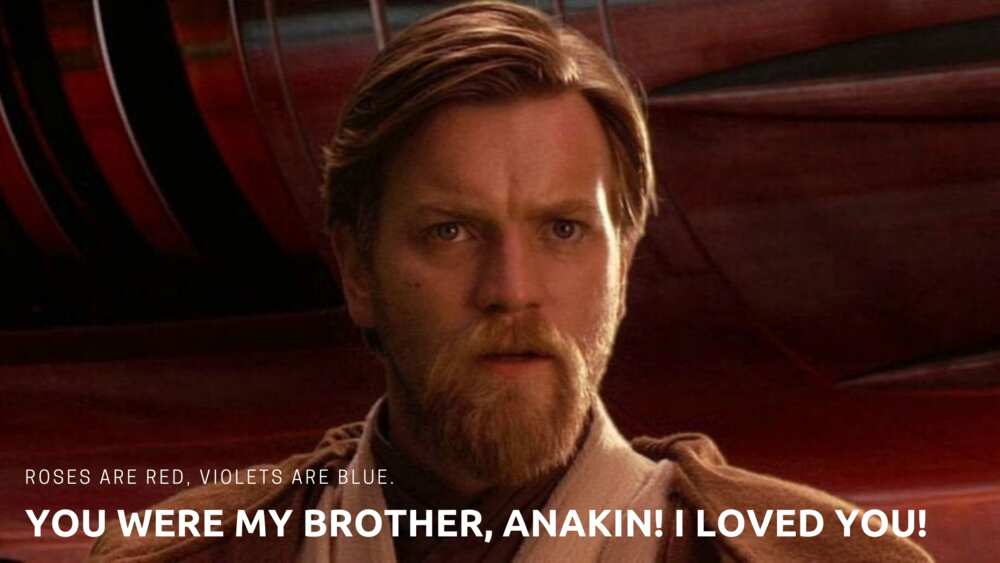 As the long-awaited release of the ninth episode of Star Wars is getting nearer, memes and jokes about the saga's characters become more and more popular with fans. This and the following roses are red memes based on the plot of Star Wars are simply hilarious!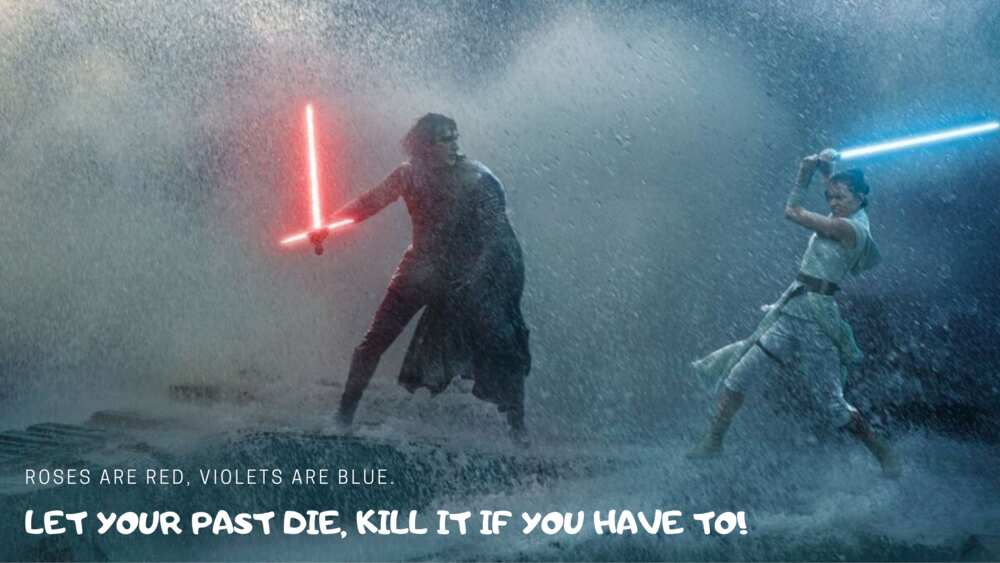 Finally, here comes one of the cutest roses are red violets are blue memes just for you.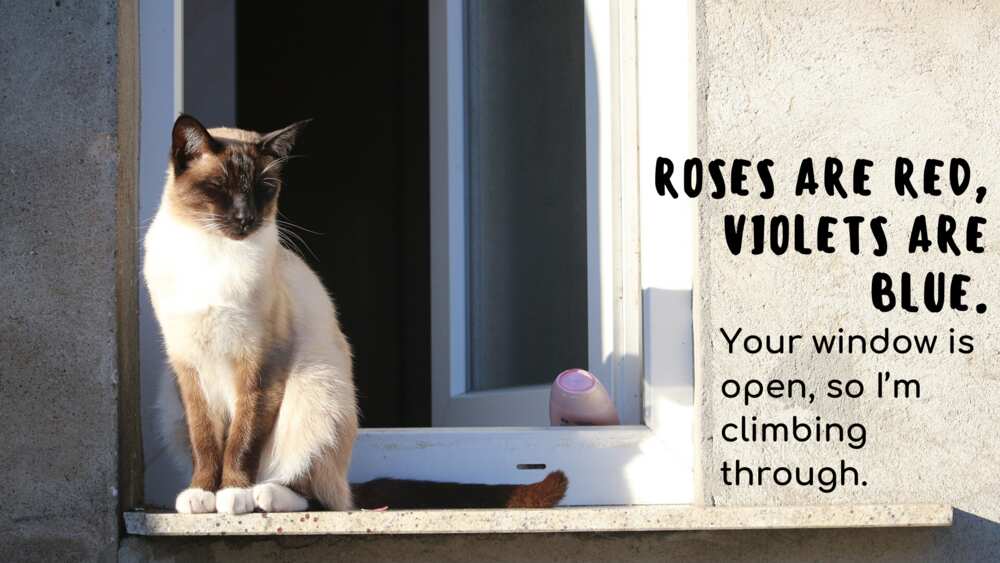 Just some more mean, cruel but funny roses are red poems to sum it all up. As we know, roses are red, violets are blue…
… orchids are too expensive, will dandelions do?
… I would think I was ugly, but then I saw you.
… there are so many ways I would like to kill you.
… if I were you, I would fall for me too!
… staying home is cheaper than a dinner for two.
… if I have warts, soon you'll have them, too!
Here is an interesting by-the-way fact about the real roses are red violets are blue poem. Several centuries ago, it was fashionable to use the so-called 'language of flowers' to express certain emotions with the help of a bouquet. Scarlet roses meant true love, and blue violets meant fidelity and devotion; no wonder, the genuine poem has been used so often in romantic occasions like Valentine's Day cards or so.
Now you must have the idea of some classic roses are red violets are blue jokes and funny poems. You now even know how to compose a couple of them on your own. Good luck, then, and may they entertain you and your friends well!
Source: Legit.ng