Fancy Gadam - Langalanga ft. Mr Eazy: audio, reactions
The talented Ghanaian artist, Mujahid Ahmed Bello, popularly known as Fancy Gadam, is back again with a banger that is believed to be the next street hit. The latest project by Fancy Gadam - Langalanga ft. Mr Eazy has been received well, making it rock the airwaves in several radio stations. Have you listened to the song yet?
Do you know how fans of these two artists reacted after the audio of the tune was released? If so, can you tell how long this track is and what album it features in? Here is an opportunity for you to acquire more details about this hit.
Fancy Gadam - Langalanga ft. Mr Eazy description
Release date: October 6, 2019
Format: Audio
Length: 3:50 mins
Album: Dream
The professional Ghanaian afro-pop, reggae, and dancehall singer Mujahid Ahmed has collaborated with the talented Nigerian star Mr Eazy to come up with the hit Langalanga. It is a song that is part of the new album by Mujahid entitled Dream that set to be released later this year. This album is set to have 13 singles and feature legendary artists such as the dancehall star Stonebwoy, Kofi Mole, Kwesi Arthur, Kofi Kinaata, among many other famous artists.
Fancy Gadam - Langalanga ft. Mr Eazy reviews and reactions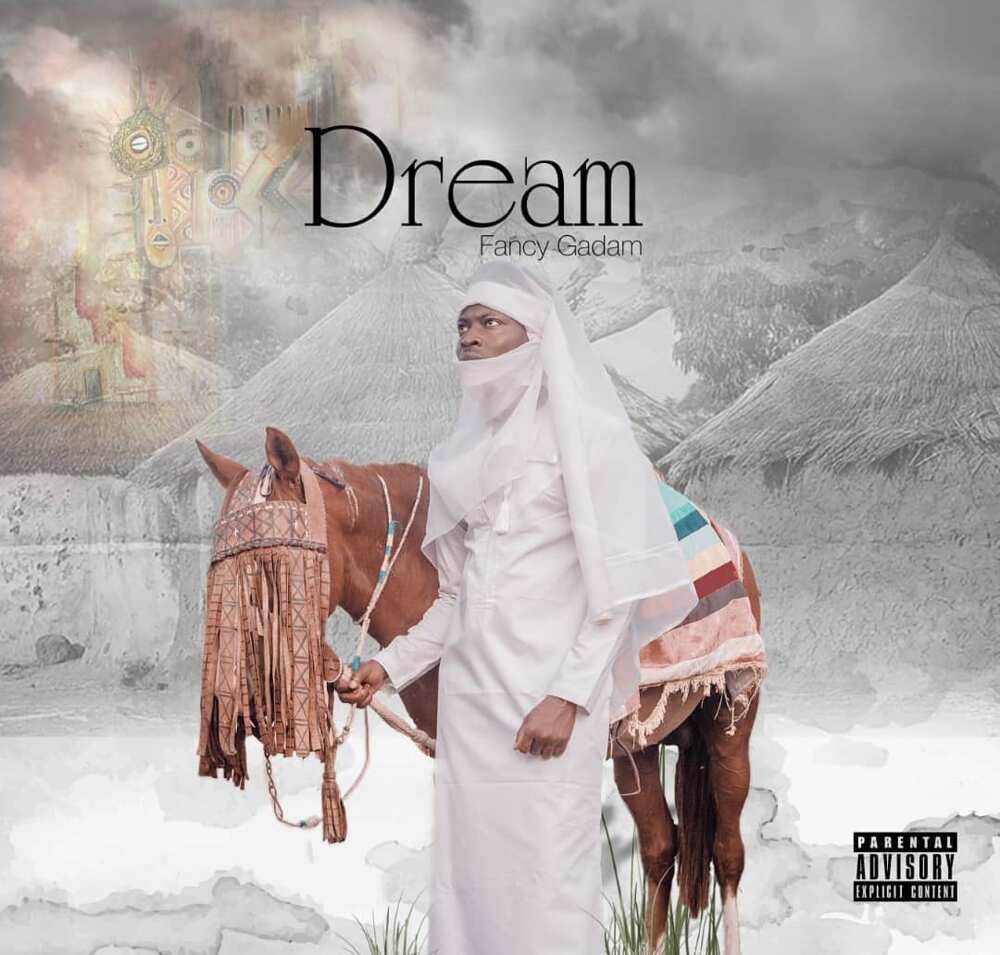 The audio of this musical and ear-grabbing track has finally been released, and fans cannot keep calm. These two artists are famous in the music industry due to their release of quality audio songs. "Langalanga" is no different. The audio quality is superb, and the message is brilliant. Fans have reviewed the audio of the track and have left reviews on YouTube such as:
Gogostone 1: This year is all about hit upon hit, Fancy Gadam to the world... let me see ur hand if you believe this is a hit GOGOSTONE
Sumaila Ramadan: Dope song
Enam Theobald: The last time I was on the same airline with him to KIA.... Superb talent of all standard..
KanawanGh Dollar Spender: King of North all the way much love to the rule
Ahamad Kudus: Nice song
Issah ras abdul ganiyu: He nailed it again if u agree hit the like
The release of the official audio of the track by Fancy Gadam - Langalanga ft. Mr Eazy has left fans anxious to see what the video of this song will look like. The tune has a rich beat that makes supporters of these two artists anxious to see what the duo will pull out of the bag when it comes to the video of this track.
What are your thoughts about the new track by Fancy Gadam - Langalanga ft. Mr Eazy? Do you believe that this track is a hit? Go to the comment section below and share your opinions about this song with us today.
Source: Legit.ng