West Africa Automotive Show will showcase the latest advances in car maintenance
West Africa Automotive Show (WAAS), a new international trade exhibition in Lagos, has received official endorsement from the National Automotive Design and Development Council (NADDC).
Taking place from November 6th to 8th, at the Landmark Centre on Victoria Island, WAAS will showcase the latest developments, products and services from more than 100 exhibitors from Nigeria and across the world. Over 3,000 professionals from the automotive spare parts and accessories industry expected to visit the trade show. Admission will be free.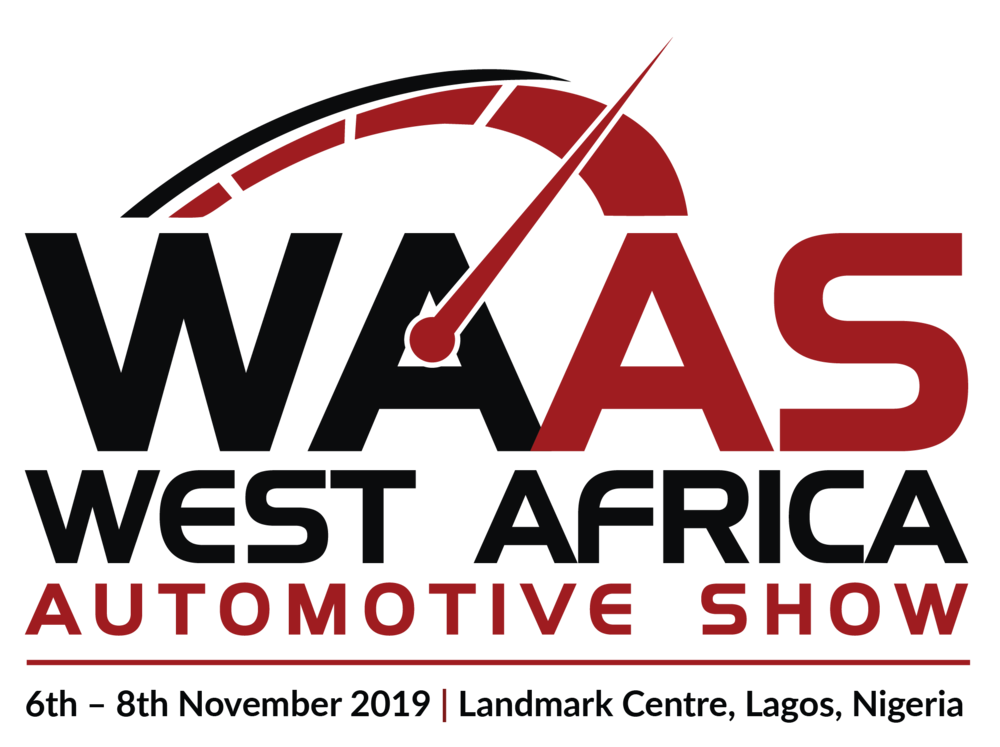 WAAS has been established by BtoB Events with ASPMDA (the Auto Spare Part and Machinery Distributors Association) as the show's founding partner. Jet Motor is also onboard as the exhibition's Gold Sponsor.
BtoB Events Managing Director Jamie Hill is delighted to have such prominent organisations supporting the show.
NADDC has been asked to endorse the show as the Council is mandated to revitalise and grow Nigeria's automotive sector. The ambition is that this, in turn, will have a multiplier effect on the economy.
"NADDC recognises that Nigeria has all the critical elements to developing a sustainable automotive industry," said Mr Hill. "We support it in its commitment to building the large domestic market in order to meet critical output and to develop the training of Nigeria's huge potential workforce."
Turning to ASPMDA, Mr Hill said: "Our founding partners ASPMDA, are the largest spare part market across Africa and act as the re-export hub for sub-Saharan Africa. No other country on the continent can boast a trade hub such as ASPMDA with over 20,000 member businesses, so Nigeria immediately positions itself as the most important for foreign exporters."
WAAS will provide a platform for businesses to build links with other businesses and show off the latest developments and products in the spare parts and services sector. Suppliers, dealers and manufacturers will also be able to discuss best practice for the industry and find out more about the developing local motor manufacturing industry.
"WAAS will be a way to showcase safer roads through safer vehicles, as well as increased opportunities for local assembly and manufacturing," said Mr Hill.
Mr Leonard Okoye, secretary of the foreign trade and investment committee at ASPMDA has said the Association is supporting WAAS "as an inroad to meeting other manufacturers in the competitive market of the automobile industry."
For the Association's members, WAAS represents an opportunity "to seek to get better prices and better quality of spares," he said. With a number of international exhibitors taking part, he noted: "Our value increases in the international market as we continue to represent automobile spare parts market in procurement and distribution in sub-Saharan Africa."
Mr Okoye continued: "The advice for stakeholders in the auto industry is that they should continue to attend all exhibitions because learning is a continuous process."
He is particularly looking forward to seeing advances in automation on display at WAAS: "Motor maintenance and the repair sector developing in Nigeria and West Africa is a welcome development because it will help us move out from manual tools to robotics which helps in reducing costs."
Jet Motors' sponsorship of the show will also highlight the drive towards zero-emission technology. Jet is rapidly becoming the fastest growing automobile company of Nigerian origin. "As the company continues to expand its frontiers, Jet believes in the future of zero-emission and the efficiency of electric vehicles and is positioning to pioneer this in the African continent," it said.
WAAS organisers BtoB Events already has had two successful show launches in Lagos over the past year, Beauty West Africa and Food and Beverage West Africa. BtoB Events MD Jamie Hill is now looking forward to seeing the regional automotive sector come together under one roof as he launches WAAS.
"WAAS is a fantastic new opportunity to bring together the automotive parts industry and the mechanics, dealers and suppliers who use and retail these key components. There will be thousands of products on display, many of which will be showcased for the first time," he said.
Admission to the event is free. Visitors are advised to pre-register at https://westafricaautomotive.com/pre-register/ for quick entry to the exhibition and to receive the latest news from WAAS.
Exhibitors wishing to book a stand should email Ken Baber on ken.baber@btob-events.com.
Notes for Editors
West Africa Automotive Show runs from November 6th to 8th 2019 at the Landmark Centre, Victoria Island in Lagos.
Over 3,000 attendees are expected. The event is free to attend for visitors, but to speed up the registration process and to hear about the latest news from WAAS, visitors can pre-register at https://westafricaautomotive.com/pre-register/
Around 100 automotive parts and services exhibitors from Nigeria, West Africa and around the world will be taking part.
Media enquiries can be made to Jamie Hill, Managing Director of BtoB Events and the show organiser, on:
UK: Tel +44 2476 158100; mobile +44 7506931669
Nigeria: Tel +234 706 1604518
Jamie.Hill@btob-events.com
West Africa Automotive Show 2019 Sponsors and Partners include:
Auto Spare Parts and Machinery Dealers Association (ASPMDA)
AMDIE (Moroccan Investment and Export Development Agency)
Jet Systems
National Automotive Design and Development Council (NADDC)
New Auto Spare Parts Dealers Association, Nkpor
Abuja Motor Spare Parts Dealers Association (AMSPDA)
New Motor Spare Parts Dealers Association, Yangobra Kano
RACDAN
ConnectNigeria.com
Automotive-Technology.com
NATA News Automotive Care Platform
Finelib.com
Plant & Equipment
Transport Day Newspaper
About BtoB Events
BtoB Events https://btob-events.com/ has offices in Nigeria, the UK and Dubai. The company has a fast-paced ethos with aggressive growth plans across the globe.
With the wealth of experience possessed by the company founders within the exhibition industry and across the international market, having overseen exhibitions across four continents, BtoB Events is well placed to make a big impact on the global exhibitions industry.
The team have previously overseen a portfolio of eight exhibitions across Africa and were responsible for the launch of what was the region's largest beauty exhibition from 2014–2016 and have since launched Beauty West Africa and Food and Beverage West Africa, which are now both in their second editions. Their experience in regional exhibitions is unrivalled globally.
For more press information about the exhibition or BtoB Events, visit https://westafricaautomotive.com/.
[Sponsored]