Editor's Note: In this piece, Nurudeen Lawal writes on the menace of the sexual harassment of female students by lecturers and the position of the Nigerian law.
In the wake of the release of SexForGrade documentary, a secretly filmed video by BBC Africa which exposed lecturers sexually harassing female students, Nigerians have been protesting on social media, asking for justice to be appropriately served.
In the documentary, two lecturers, Dr Boniface Igbeneghu from the University of Lagos (UNILAG) and Dr Paul Kwame Butakor from the University of Ghana, are seen demanding sexual gratification from their 'students'.
Dr Boniface who is also a pastor is in fact seen harassing an undercover journalist, Kiki Mordi, who disguised as a 17-year-old seeking admission to UNILAG.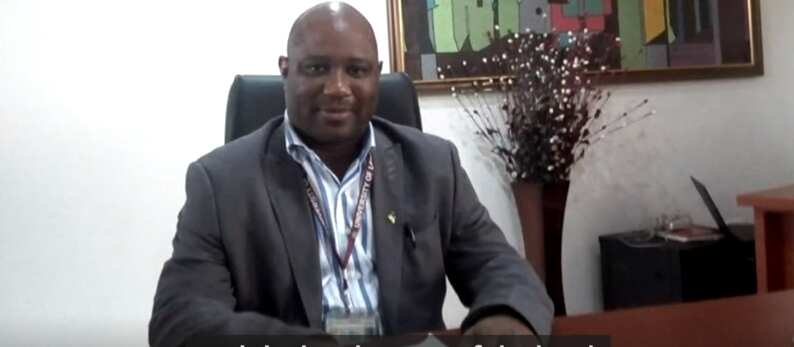 He even disclosed that there's a cold room in the university's staff club where lecturers sexually harassed female students in exchange for grades.
In response to the viral documentary, the management of UNILAG swiftly announced immediate suspension of Dr Boniface pending investigations into the matter.
But what exact punishment does the Nigerian law prescribe for this specific crime? None that is explicit or clear.
In 2018, a senior lecturer at Obafemi Awolowo University, Professor Richard Akindele, was also caught in the act. Akindele demanded five rounds of sex from his student, Monica Osagie, to help her improve her grades.
After investigations, the university found Akindele guilty of inappropriate relationship with Ms Osagie and dismissed him.
So, does this mean that the highest punishment for a lecturer guilty of sexually harassing students is dismissal? Not so clear.
Shortly after his dismissal from OAU, the Independent Corrupt Practices and Other Related Offences Commission (ICPC) arraigned Professor Akindele before Justice Maureen A. Onyetenu of Federal High Court, sitting in Osogbo, Osun state.
He was arraigned on a four-count charge by ICPC but the two of the count charges were not directly related to the sexual assault.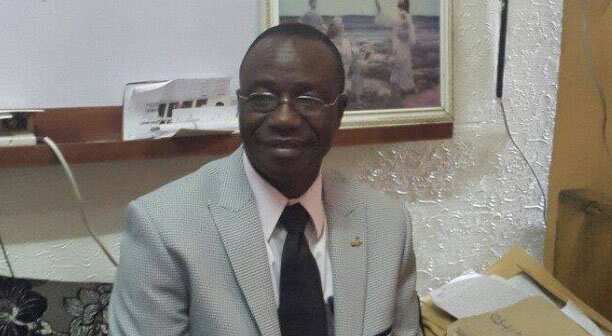 According to the first count of the charge, Akindele corruptly demanded for sexual benefits for himself from Ms Osagie, who was then a postgraduate student, with the promise to upgrade her marks from fail to pass, thereby committing an offence contrary to and punishable under section 8 (1) a and 2 of the Corrupt Practices and Other Related Offences Act 2000.
The second charge also stated that Akindele allegedly solicited for a sexual benefit for himself from the victim for a favour to be given to her, thereby committing an offence contrary to and punishable under Section 18 (b) of the Corrupt Practices and Other Related Offences Act 2000.
The remaining two charges border on concealing evidence and age falsification.
What are the provisions of the cited sections of the Corrupt Practices and Other Related Offences Act 2000?
According to the section 8(1)a of the cited act, "Any person who corruptly asks for, receives or obtains any property or benefit of any kind for himself or for any other person; is guilty of an offence of Official corruption and is liable to imprisonment for seven (7) years."
Section 8(2) of the same Act states: "If in any proceedings for an offence under this section it is proved that any property or benefit of any kind, or any promise thereof, was received by a public officer, or by some other person at the instance of a public officer from a person-
(a) holding or seeking to obtain a contract, license, permit, employment or anything whatsoever from a Government department, public body or other organisation or institution in which that public officer is serving as such;
(b) concerned, or likely to be concerned, in any proceeding or business transacted, pending or likely to be transacted before or by that public officer or a government department, public body or other organisation or institution in which that public officer is serving as such; and
(c) acting on behalf of or related to such a person; the property, benefit or promise shall, unless the contrary is proved, be presumed to have been received corruptly on account of such a past or future act, omission, favour or disfavour as is mentioned in subsection (1)(a) or (b)."
Section 18b of the Act states that "performing or abstaining from performing or aiding in procuring, expediting, delaying, hindering or preventing the performance of any official act;
shall, notwithstanding that the officer did not have the power, right or opportunity so to do, or that the inducement or reward was not in relation to the affairs of the public body, be guilty of an offence and shall on conviction be liable to five (5) years imprisonment with hard labour."
Akindele sent to prison
In December 2018, Professor Akindele was sentenced to two years imprisonment. He was found guilty of all the four-count charges.
Justice Onyetenu sentenced him to 24 months on count one, 24 months on count two, 12 months on count three and 12 months on count four, making a total sentence of six years. However, the judge ruled that the jail term should run concurrently, thereby making it two years' imprisonment.
What the judge said when Akindele's counsel attempted to have the sentence suspended and negotiate for a plea bargain is important to quote here:
"The plea bargain is not absolute. The court still has discretion. This kind of issue is too rampant in our tertiary institutions. We send children to school, but they come home to tell us that lecturers want to sleep with them.
"We cannot continue like this. Somebody has to be used as an example. Even primary school pupils are complaining. Telling me to suspend sentence does not arise. Plea bargain does not arise. Maybe the case continues to occur and recur because someone has not been used as example.
"It is time for the court to start upholding the rights of the children, especially female students. The case is endemic."
Akindele's counsel, Francis Omotosho, had in his argument suggested that the lecturer's dismissal was enough punishment for the offence he committed, telling the court that his client had lost his job and had learnt his lesson.
Is dismissal really enough punishment for sex for grade crime? Nigeria's Senate certainly didn't believe so.
In 2016, Senator Ovie Omo-Agege (APC, Delta Central), who is now deputy Senate president, sponsored 'Sexual Harassment in Tertiary Education Institution Prohibition Bill', alongside 57 other senators.
The bill sought to criminalise sexual harassment in tertiary institutions and among other things. It proposed a five-year jail term for lecturers found guilty of sexual harassment of students.
The bill also recommended expulsion or suspension for students whose claims of being serially abused by lecturers or educators are found to be false by any competent court.
Flashback: How ASUU opposed sexual harassment bill in 2016
Surprisingly, or not so, the Academic Staff Union of Universities (ASUU) opposed the sexual harassment bill.
The lecturers union argued that the sexual harassment bill would undermine the autonomy of universities.
The president of the union, Biodun Ogunyemi, argued at a public hearing on the bill, organised by the senate committee on judiciary, human rights and legal matters, that universities were established by law as autonomous bodies, adding that there were laws that clearly articulated redress procedures.
"As a global norm, universities and other tertiary institutions are established by law as autonomous bodies and have their own laws regulating their affairs," he said.
"This includes misconduct generally among both staff and students, with clearly articulated appropriate redress mechanism.
"Any law or bill which seeks to supplant these laws violates the university autonomy.
"In this particular instance, the bill violates the federal government of Nigeria and ASUU agreement of 2009 and as such should be rejected."
Ogunyemi further alleged that the bill was discriminatory and that it was targeted at educators, adding that sexual harassment is a societal problem and not peculiar to tertiary institutions.
He also argued that the bill violated section 42(1) of the 1999 constitution and did not take cognizance of various extant legislation that adequately dealt with sexual offences.
The ASUU president also claimed that the bill did not provide any convincing evidence to show that sexual harassment in tertiary institutions had attained a higher magnitude than other sectors of the Nigerian society.
He added: "The bill is discriminatory, selective, spiteful, and impulsive and lacks logic and any intellectual base by attacking the character and persons of those in tertiary institutions rather than addressing the issue holistically."
According to Ogunyemi, the bill is dangerous and could be manipulated to harass and intimidate lecturers.
However, the National Universities Commission (NUC), supported the bill, giving consideration to its relevance, and called for its passage.
Julius Okogie who was then the executive secretary of the commission said while federal and state universities had administrative structures for handling grievances, there was nothing wrong in having legislation to help with that.
He said: "University miscellaneous provision act gives them power to formulate policies and by-laws to guide them and most institutions have structures to handle these incidences.
"However, there is nothing wrong if there is a legislation to add to what is on ground. We are only saying that universities are doing something about sexual harassment, which may not be enough".
Okojie, therefore, called on the Senate to extend the scope of the bill to cover primary and secondary schools.
The National Association of Nigerian Students (NANS) also supported the bill, saying it will be the highest form of security for all female students in Nigeria when passed into law.
Six months after it was introduced on the floor of the Senate, the bill was passed by the upper legislative chamber in October 2016.
Three years after, what is the status of the Sexual Harassment in Tertiary Education Institution Prohibition Bill?
In his reaction to the viral BBC documentary, former president of the Senate, Bukola Saraki, recalled the eighth Senate under his watch passed the sexual harassment bill.
But the bill has not yet become law, that is, it has not been assented to by the president, three years after it was passed.
Meanwhile, Saraki, saying he was appalled by the lecturers' actions, urged President Muhammadu Buhari and the National Assembly to revisit the sexual harassment bill.
Disclaimer: The views and opinions expressed here are those of the author and do not necessarily reflect the official policy or position of Legit.ng.
Your own opinion articles are welcome at info@corp.legit.ng— drop an email telling us what you want to write about and why.
More details in Legit.ng's step-by-step guide for guest contributors. We are also available on Twitter.
NAIJ.com (naija.ng) -> Legit.ng. We have upgraded to serve you better
18-year-old teenager studying for Phd makes startling revelation | Faces of Nigeria - Legit TV