Michelle Dockery bio: age, height, husband, net worth
Many television fans know and love Michelle Dockery for her incredible performance in "Downton Abbey". However, there is more to this beautiful lady with a lovely smile and tons of acting talent. Learn more about this gifted TV star to satisfy your curiosity.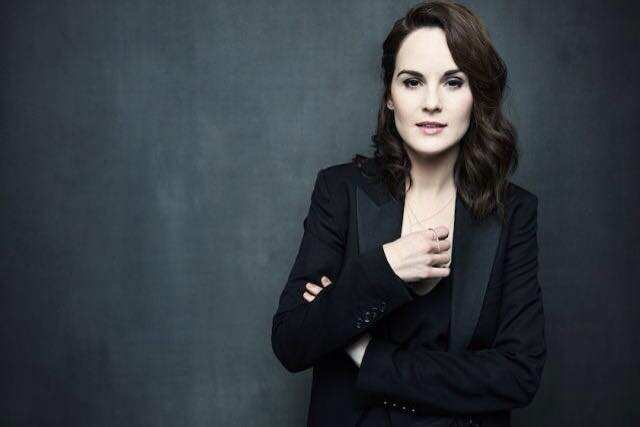 The most prominent role of Michelle Dockery is, undoubtedly, her portrayal of Lady Mary Crawley on the period drama series "Downton Abbey", which ran from 2010 to 2015. She received plenty of awards for her accurate and emotional depiction of her character. Does Michelle have any more roles that deserve attention? What about her personal life?
Michelle Dockery profile summary
Full name: Michelle Suzanne Dockery
Birthday: December 15, 1981
Age: 37
Height: 5 feet 8 inches (1 m 73 cm)
Nationality: English
Birthplace: Rush Green Medical Centre, Dagenham, United Kingdom
Occupation: Actress and singer
Siblings: Louise and Joanne Dockery
Partner: John Dineen (passed away in 2015)
Michelle Dockery biography
The actress was born in Rush Green, Dagenham, United Kingdom, on December 15, 1981. Michelle Dockery age is currently 37 years old. She spent her childhood in Romford, Essex, and still has a bit of an accent, though she thinks it is unlike her character Lady Mary's. She also has two older sisters whose names are Louise and Joanne.
Her primary school education was at Chadwell Heath Academy. Later, she moved on to study at the Finch Stage School. Speaking of herself, Michelle says that she began performing since the age of two or three. She used to do plays and impersonations together with her sisters and perform for guests whenever they were over.
When she successfully passed her A-levels, she went to Guildhall School of Music and Drama. Upon her graduation from this school in 2004, she received a gold medal. She was also a member of National Youth Theatre, where she debuted the same year in "His Dark Materials". She played a lot of various roles, among which are Eliza Doolittle in "Pygmalion" and Ophelia in "Hamlet". For her theatre work, she won the second prize at the Ian Charleson Awards and got a nomination of the Best Newcomer at the Evening Standard Awards in 2008.
Michelle Dockery movies and TV shows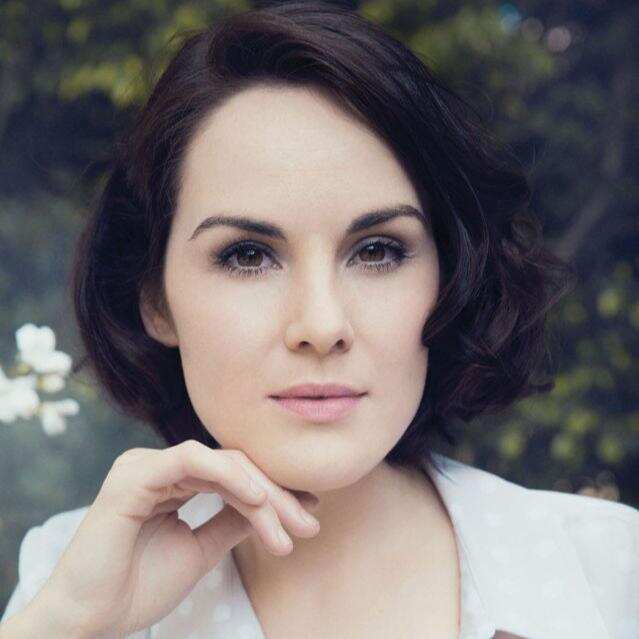 The aspiring actress debuted on television with the role of Betty in 2005 mini-series "Fingersmith". She had a few more parts afterwards, notably Susan Sto Helit in the "Hogfather" film adaptation, Kathryn in "The Red Riding Trilogy" and Gemma Morrison in "Waking the Dead". Some more of her early parts were in "Cranford", the Christmas special and "The Turn of the Screw" alongside Dan Stevens, her co-star on "Downton Abbey".
Michelle's depiction of Lady Mary Crawley on "Downton Abbey" was what made her a well-known and widely respected actress. For this role, she received three Emmy nominations in a row (2012, 2013, 2014) in the Outstanding Lead Actress in Drama Series category. In 2013, she also got nominated for a Golden Globe.
Michelle Dockery Downton Abbey performance was exceptional, and she managed to successfully combine her work on this show with big-screen roles. Her first one was False Marissa in the 2011 action thriller "Hanna".
Later, she went on to star in the "Anna Karenina" movie adaptation, playing Princess Myagkaya and appeared in a drama version of the spy thriller "Restless" with Charlotte Rampling. She also co-starred with Julianne Moore, Liam Neeson, and Lupita Nyongo in the action thriller "Non-Stop". For her achievements, she was recognised as one of Britain's 500 Most Influential People in a list compiled by The Sunday Times.
In 2015, Michelle appeared in a sci-fi thriller "Self/less" alongside Ryan Reynolds. She played the leading role of Letty Raines in the drama series "Good Behavior" and starred alongside such actors as Charlotte Rampling, Emily Mortimer, Harriet Walter and Jim Broadbent in "The Sense of an Ending".
Dockery also made an appearance in the Netflix western drama mini-series "Godless", where she portrayed the leading character.
Michelle Dockery is also a professional singer. She occasionally sings at different events, such as the 50th anniversary of Ronnie Scott's Jazz Club in London. Sometimes, she performed with Sadie and the Hotheads, the band which was formed by her "Downton Abbey" co-star Elizabeth McGovern. The main musical influences of the star are Billie Holiday, Melody Gardot and Peggy Lee. She owns a collection of vinyl records, among which there are recordings of Oasis, The Doors, and Joni Mitchell, as well as some old classics like Nina Simone and Frank Sinatra.
The actress does a lot of charity work. She is a Humanitarian Ambassador of Oxfam, a patron of Changing Faces, and was featured in a charitable film that was a promotion of Stand Up to Cancer UK.
Michelle Dockery height
According to the website healthyceleb.com, the television star's height is 5 feet 8 inches, which equals 1 m 73 cm.
Michelle Dockery net worth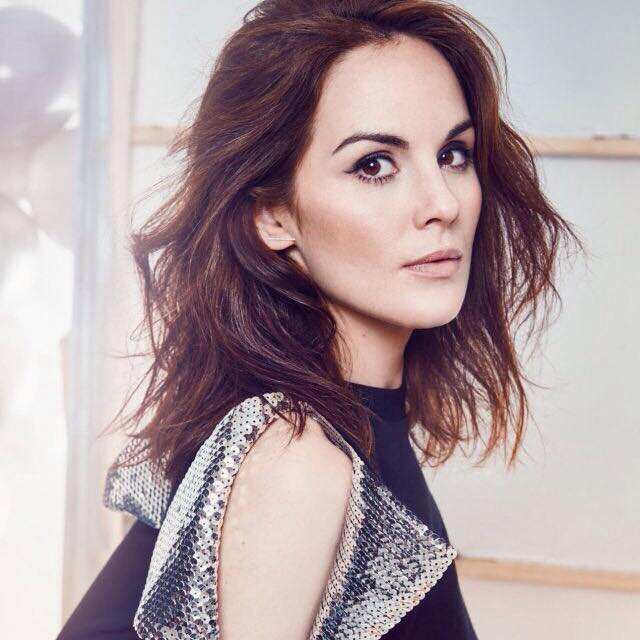 As celebritynetworth.com states, Michelle Dockery's net worth is $4 million.
Michelle Dockery husband: does he exist?
Currently, the celebrity is single. However, she used to have a fiance, who unfortunately passed away due to cancer. Michelle Dockery fiance name was John Dineen.
The two started dating in 2013 when the Irish actor and Michelle's "Downton Abbey" co-star Allen Leech introduced them to each other. They first appeared together publicly at the Venice International Film Festival of the same year. They got engaged in 2015, but their relationship was somewhat private, and they rarely shared their personal life with the media.
John Dineen passed away in December 2015 at the Marymount Hospice in Cork. He had a rare form of cancer. Michelle was with her fiance the whole time. After his death, she entirely dedicated herself to acting.
Michelle Dockery is a determined and hardworking actress. Hopefully, everything will work out for her in both her private and professional life.
Source: Legit.ng