Chrissy Teigen bio: parents, ethnicity, net worth, husband
Christine Diane Teigen is a sassy American model, author, and television personality recognized as a Sports Illustrated swimsuit model from her debut in 2010. She is equally famous for her relationship with John Legend, an outspoken songwriter and musician. The model is a favourite not only for her beauty but also for her creativity and career success in the entertainment industry. Other than what we see on TV, who is Chrissy Teigen?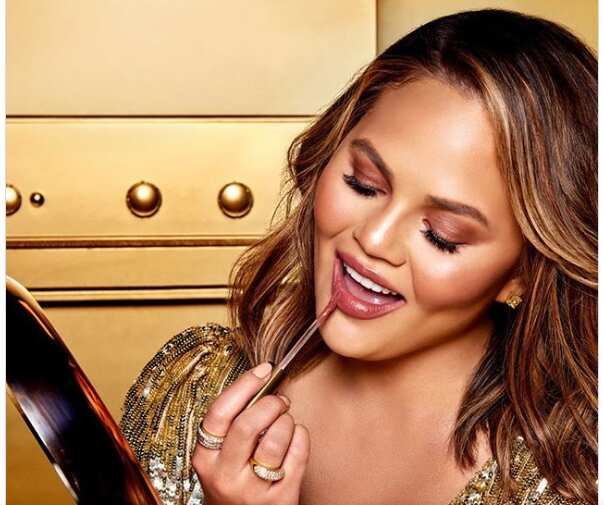 Christine Teigen has skillfully built a successful showbiz career under the umbrella of her limitless stream of talents. Her passion for fame sparked when she made an exciting appearance on the Sports Illustrated swimsuit issue in 2010. It is through her debut in this event that Christine Diane became the Rookie of the Year.
Chrissy Teigen profile summary
Real names: Christine Diane Teigen
Date of birth: November 30th, 1985
Zodiac sign: Sagittarius
Place of birth: Delta, Utah, United States of America
Relationship status: Married
Partner: John Legend
Profession: Model, television personality, and author
Years active: 2006 to present
Chrissy Teigen height: 1.7m
Career and skills: Skilled in the showbiz industry
Famous for: Sports Illustrated swimsuit model from her debut in 2010 and her relationship with John Legend
Instagram: @chrissyteigen
Twitter: @chrissyteigen
Website: Cravings by Chrissy Teigen
Chrissy Teigen biography
Christine Diane shares a wealth of inspiration through her vibrant private and public life. The celebrity leads a healthy and fulfilling life behind the camera, attracting plentiful of admiration. Interestingly, she has over 25.8 million followers on Instagram and more than 11 million on Twitter, meaning that she is a force to reckon with.
Chrissy Teigen age
The model is now ripe in her career and will soon be turning 34 years old. She is gorgeous and looks way younger for her age, evidenced by the numerous Chrissy Teigen hot pictures online.
Early life and education
The model grew under the care of her electrician father and lovely mother. Her family moved a lot during her early years, eventually settling at Huntington Beach, California when she was a teenager. The star attended Snohomish High School, Washington state, where she became a cheerleader. A photographer identified her at a surf shop where she was working.
Chrissy Teigen parents
Christine Diane is a daughter to Vilailuck (mother) and Ron Teigen Sr. (father). She fully embraces her father's Norwegian descent and her mother's Thai descents making Chrissy Teigen ethnicity that of mixed race. The gorgeous model, together with her husband and children, now resides with her mother in California. Vilailuck helps her daughter to take care of the children, especially because the famous couple travels a lot.
Chrissy Teigen husband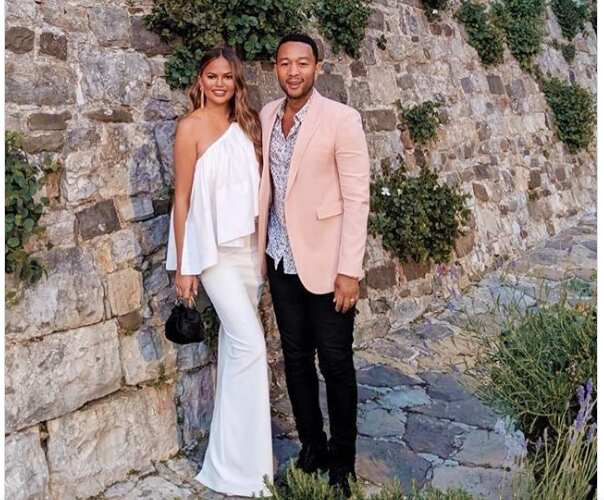 Who is married to Chrissy Teigen? Christine Diane is admired by her fans not only for her career but also in relation to her marriage.
Chrissy Teigen and John Legend are a lovely couple that compares to no other of their caliber in fame. The two lovebirds first met in 2007 during the set of John Legend's music video, Stereo, and started dating officially in 2011, later having their wedding bells rang in September 2013. John Legend and Chrissy Teigen held their wedding in Como, Italy after John dedicated her the famous song "All of Me."
Chrissy Teigen baby girl and boy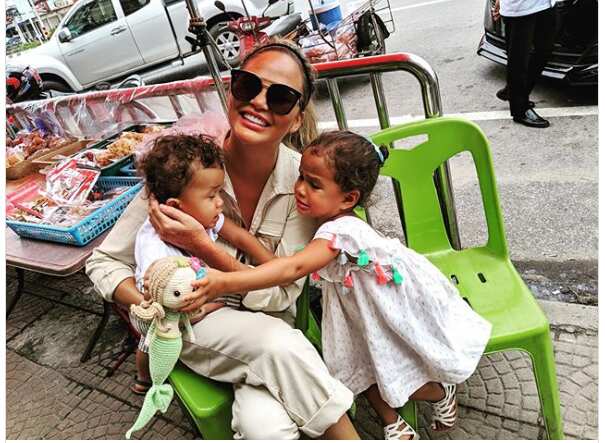 When did Chrissy Teigen have her baby? Chrissy Teigen John Legend became fruitful in 2016 when the couple welcomed their first child.
Chrissy Teigen pregnant news years later stirred excitement among fans and friends as they were all eager to see mini Chrissy and Legend.
Chrissy Teigen young daughter, Luna Simone Stephenson, and son Miles born in 2018 remain mainstream sources of joy for the couple.
Chrissy Teigen filmography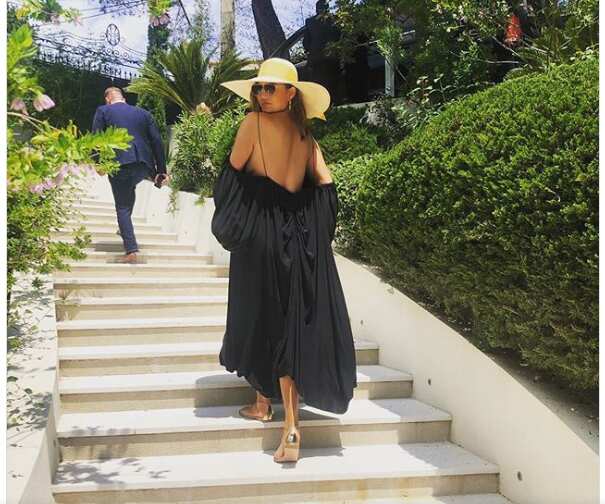 The model has singlehandedly built a stable career in film and television:
2011: Cookies & Cocktails (Herself)
2013-2014: The View (Herself / Guest co-host) / Challenge Judge)
2013: Model Employee (Herself / Host)
2013–2014: The View (Herself / Guest co-host)
2014: Inside Amy Schumer (Herself)
2014: Snack Off (Herself / Judge)
2014: Ridiculousness (Herself)
2014: The Getaway
2015-2016: FabLife (Herself / Co-host)
2015-present: Lip Sync Battle
2015: The Mindy Project (Grace)
2016: The Toycracker: A Mini-Musical Spectacular Nutcracker
2017: Double Dutchess: Seeing Double (Herself)
2017: Keeping Up With the Kardashians
2018: Hotel Transylvania 3: Summer Vacation (Crystal)
2018: A Legendary Christmas with John and Chrissy (Herself)
2019: The Voice
2019: Family Feud
2019: Bring the Funny
2020: Chrissy's Court Herself
Chrissy music videos
2007: Stereo
2016: Love Me Now
2019: Preach
Chrissy Teigen net worth
What is John Legend wife net worth? Christine Diane has far-reaching wealth estimated at $26 million, proof enough that the young lass is earning huge from her primary career in modelling. Other than modelling and being on TV, the lady is a cookbook author and a businesswoman as evidenced on her website.
Chrissy Teigen news
News about Chrissy Teigen plastic surgery procedures has long been circulating on the web, leaving many of her fans wondering if it is true that every part of her body is fake apart from her cheeks.
Plastic surgery aside, John Legend's wife and her husband have been at loggerheads with United States President Donald Trump. A few days ago, Trump referred to John Legend as boring and his wife Chrissy as a filthy-mouthed wife. At first, the couple was upset, but now things are back to normal.
Chrissy Teigen is a well-known model across the United States of America and beyond. She takes pride in her stable career in the industry spanning for more than a decade. John Legend's wife is a woman destined for success as seen from her limitless career in modelling and a longstanding relationship and marriage with the famous musician. We wish her all the best in life.
Source: Legit