Kevin Hart bio: age, height, net worth, wife, children
Kevin Hart is a renowned actor and comedian. His stand-up shows are often awe-inspiring and can only be described as breathtaking. Hart is a household name in many countries, some of which he has visited on his numerous comedy tours. The comedian rose gradually from humble beginnings to the pinnacle of the stand-up comedy industry.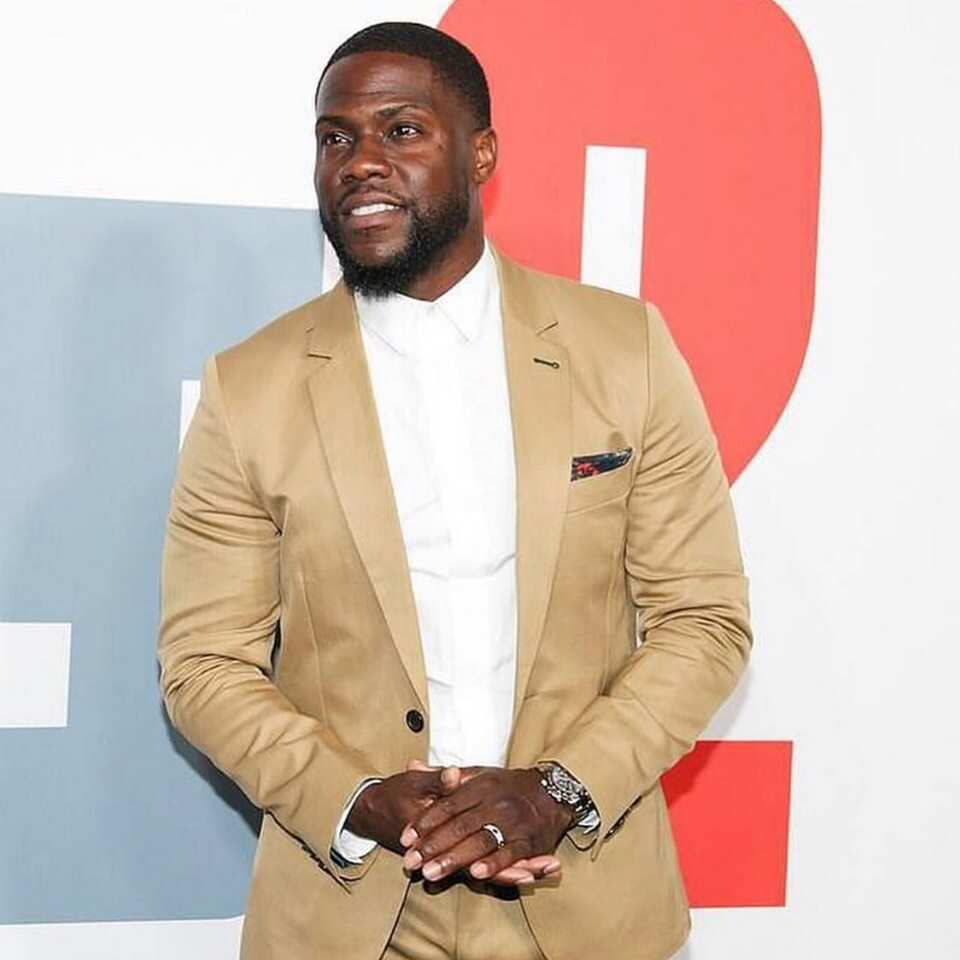 Kevin Hart was born on July 6 1979, in Philadelphia, Pennsylvania to parents Henry Witherspoon and Nancy Hart. Kevin Hart age is currently forty years. His father spent time in and out of jail, leaving Hart's mother to raise the talented comedian. Kevin used humour as a means of coping with the unstable family environment he grew up in. He then realized that he was naturally gifted in comedy.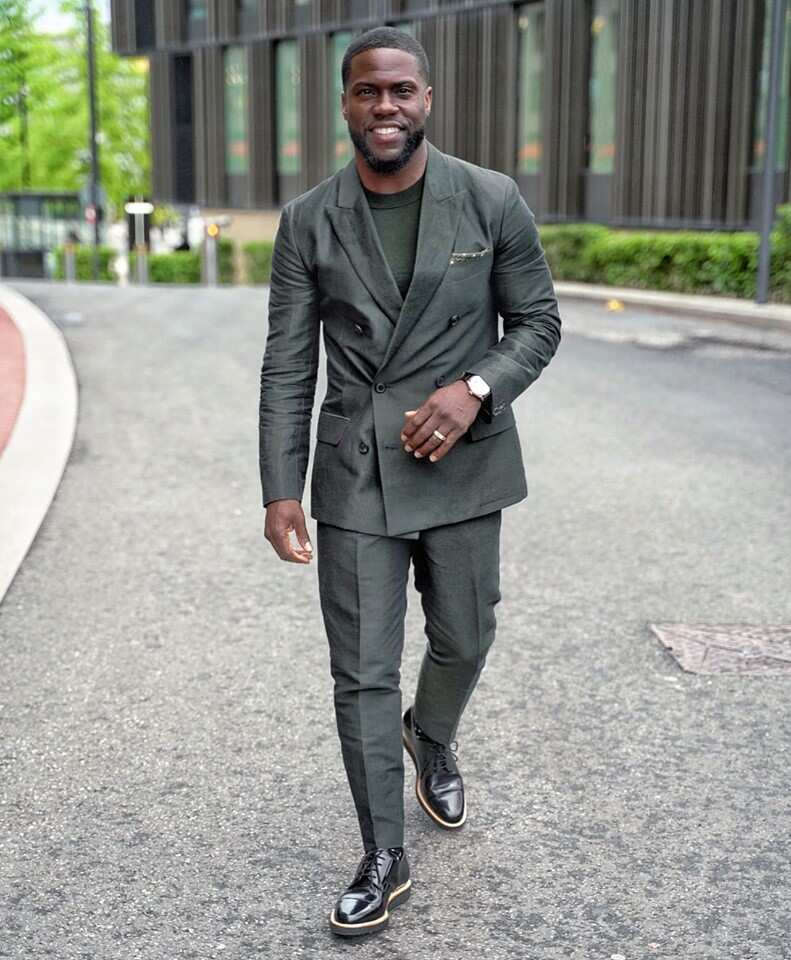 Kevin Hart profile summary
Name: Кеvіn Darnell Наrt
Аgе: 40 уеаrѕ оld
Віrth Dаtе: July 6 1979
Рrоfеѕѕіоn: Асtоr and comedian
Рlасе of birth: Рhіlаdеlрhіа, Реnnѕуlvаnіа
Неіght: 5 fееt 4 іnсhеѕ
Rеlіgіоn: Сhrіѕtіаn
Еthnісіtу: Аfrісаn-Аmеrісаn
Nаtіоnаlіtу: Аmеrісаn
Ѕроuѕе: Тоrrеі Наrt (divorced in 2011) аnd Еnіkо Раrrіѕh (married in 2016)
Nеt wоrth: $200 mіllіоn
Wеіght: 64 kg
Сhіldrеn: Тhrее
Fаthеr: Неnrу Rоbеrt Wіthеrѕрооn
Моthеr: Nаnсу Наrt
Hart attended the Community College of Philadelphia after completing high school studies at the George Washington High School. The comedian worked as a shoe salesman in Brockton, Massachusetts before he began performing comedy at a Philadelphia night club. He later moved from Philadelphia and started to perform in big clubs in Los Angeles and New York.
Stand-up comedy, albums and tours
In 2004, Hart played himself on the show The Big House. The show followed the story of a successful young man who leaves his Malibu home and moves in with some relatives in Philadelphia. The show never really caught on with its intended audience and ended up being cancelled after six episodes of the first season. In 2009, Hart released his first stand-up comedy album, I'm a Little Grown Man, which catapulted him into the limelight.
In 2010, the comedian released his second stand-up album titled Seriously Funny. This further cemented his status as one of the fastest-rising comedians. Hart's 2011 Laugh at My Pain tour turned him into a full-fledged comedy star. The comedian dug deep into his personal life for content. Laugh at My Pain covers everything from his mother's death to his relatives' outlandish behaviour. The tour, which later became a documentary, grossed more than $15 million, placing it among the most successful comedy tours of that year.
Kevin later released movie versions of his stand-up shows titled Let Me Explain (2013) and What Now (2016). Hart's Let Me Explain concert tour spanned eighty cities in ten countries and grossed more than $32 million in ticket sales.
Kevin Hart movies
The comedian has appeared in numerous movies throughout his acting career. Here are some of the top films where he had a role.
About Last Night: As Bernie
Captain Underpants: The First Epic Movie: As George Beard's voice
Central Intelligence: As Calvin Joyner
Death at a Funeral: As Brian
Get Hard: As Darnell Lewis
Grudge Match: As Dante Slate, Jr.
Hobbs & Shaw: As Dinkley
Jumanji: The Next Level: As Franklin' Mouse' Finbar
Jumanji: Welcome to the Jungle: As Franklin' Mouse' Finbar
Little Fockers: As Nurse Louis
Ride Along 2: As Ben Barber
Ride Along: As Ben Barber
The Secret Life of Pets 2: As Snowball's voice
The Secret Life of Pets: As Snowball's voice
The Upside: As Dell Scott
The Wedding Ringer: As Jimmy Callahan/Bic Mitchum
Think like a Man Too: As Cedric
Think Like a Man: As Cedric
Top Five: As Charles
Television roles
In 2012, the comedian hosted the MTV Music Awards at around the same time when he was cast in a recurring role on ABC's Modern Family. Hart also appeared on other television shows such as Workaholics and Real Husbands of Hollywood. In 2015, he hosted the Comedy Central Roast of Justin Bieber. The comedian was involved in some controversy regarding his invitation to host the Academy Awards in 2018.
He accepted the role but later stepped down following uproar regarding some allegedly homophobic comments he had made earlier in his career.
Car accident
On September 2019, Kevin was involved in a car accident along Mulholland Highway in Calabasas, California. The driver, Jared Black, lost control of the car, sending it down an embankment. Two of the three occupants are said to have been trapped in the vehicle. The comedian was taken to a nearby hospital to receive medical attention. According to Kevin's wife, the comedian was 'going to be just fine'. Patrol officers established that the car's driver was not under the influence when the accident happened.
Kevin Hart wife
In 2003, Kevin married Torrei Hart, an American actress and television personality. The couple was blessed with two children, Heaven and Hendrix. In 2010, the two filed for divorce citing irreconcilable differences in the relationship. Later, Hart met his current wife, Eniko Parrish and the two got engaged in 2014.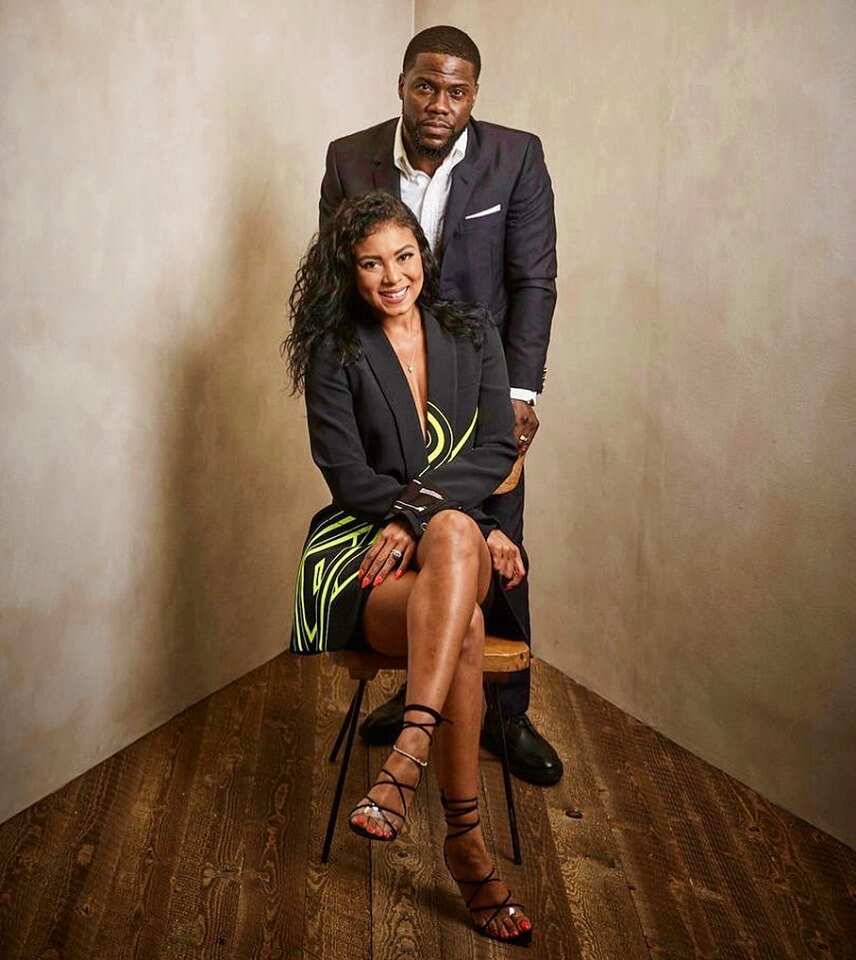 Eniko and Hart got married in 2016 and welcomed their first child, Kenzo, in 2017.
Kevin Hart cheating scandal
In 2017, Kevin opened up about an extortion attempt that allegedly involved video clips of him cheating on his then-pregnant wife. He described the decision as his dumbest moment, admitting his guilt regardless of whatever happened. Kevin Harts wife, Eniko, forgave him for his misdeeds, and the two are still together.
Kevin Hart kids
The comedian is the proud father of three kids: Hendrix (11 years), Heaven (14 years) and Kenzo (19 months). The two older kids are from his first marriage with ex-wife Torrei Hart. The youngest child is from his second marriage with Eniko Parrish.
Kevin Hart net worth
Hart is among the wealthiest stand-up comedians in the entertainment industry today. His current net worth is estimated at $200 million. A significant portion of his fortune comes from comedy tours, Netflix specials and earnings from movie and television roles.
How tall is Kevin Hart?
How tall is Kevin Hart in feet? Kevin Hart height is 1.63 metres (5 feet 4 inches). The exact Kevin Hart height in feet is 5.333 ft. He weighs sixty-four kilograms and wears shoe size nine (American). His body measurements for the chest, waist and biceps are 43 inches, 34 inches and 15 inches respectively.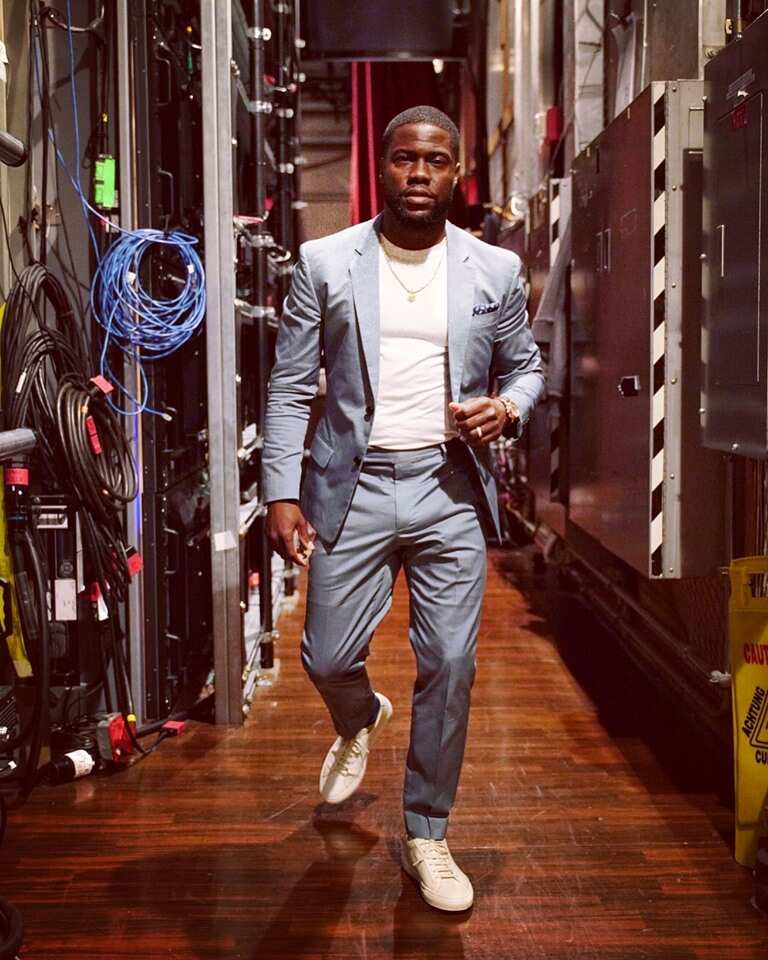 Kevin Hart seemingly has it all. He has succeeded in comedy, film and television, a feat rarely achieved by most people. His ability to balance demanding work life with family life is undoubtedly an inspiration to his numerous fans all over the world. As fans wait for what the comedian has in store for them, we wish him well as he recovers from injuries sustained in the grisly road accident.
Source: Legit.ng