Tulenkey - Yard ft. Ara & Wes7ar 22: video, reactions
Finally Tulenkey - Yard ft. Ara & Wes7ar 22 video is out. The Ghanaian rapper released the video 'Yard' which has blessed verses of Ara and Wes7ar 22.
Barely a few months after the release of 'Little Soldiers' in which he features $pacey, the talented emPawa Africa artist has come back with yet another fantastic masterpiece 'Yard.'
Tulenkey - Yard ft. Ara & Wes7ar 22 description
Release date: 29th August 2019
Format: Audio, video
Length: 4 minutes 13 seconds
Genre: Hip-hop
Video directed by: Babs Direction
Tulenkey - Yard ft. Ara & Wes7ar 22 comments and reactions
What are fans saying about the song? The video has received numerous reactions from YouTube with most of them aimed at Tulenkey and the video director.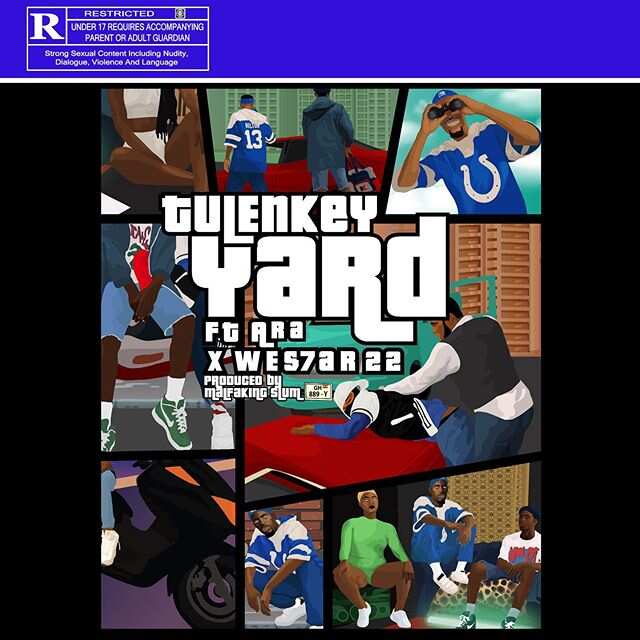 KWABENA GYEBI: Empawa you guys must push this song well please, it has potential
Akwasi Micheal: This is the type of video I want, lovely hardcore, keep going boiii
Turner & Dherb: Herrrrh....the video mad oo Aswear I no see any better video pass this one in Gh apuuuu Keep moving
OfficialEsterloca: Herrrrrh This is the Ghana I have been waiting for!!!1
Fmt Bwoy: #Tulenkey all the way.
Emma Flex1: D**n wat a video...herh kudos to de director... track too dope too... did tulenkey guy is serious oo heeh
kwesi arkorful: Wow. This a different level men. I like the heat tulenkey is to GH. WOW. This is what we call hip-hop.
Rexford Owusu Baah: Dope track... God bless ghana music.
Cherry Cherry: I love you rap in English
prince oteng: Tuley isn't on fire, he's fire... nice visuals
baki suraj: I've to get new headphones for this one
AfroBase - tv: This truck be Faya
Tulenkey - Yard ft. Ara & Wes7ar 22 download
Sometimes having a song on your mobile phone or laptop sounds better. So, if you want to download the song, you can find it on SoundCloud.
Tulenkey - Yard ft. Ara & Wes7ar 22 is out and taking over the airwaves. Have you listened to the song? You can view it on YouTube or even download it on SoundCloud.
Source: Legit.ng