Eddy Kenzo X Harmonize - Inabana: video, lyrics, reactions
The stars of the African music are back with a new hot banger Eddy Kenzo X Harmonize – Inabana. To spare their fans the trouble of waiting, the artists released the track in the form of the official music video. Therefore, you can enjoy the brand-new record while feasting your eyes on the enticing visuals.
To create this track, the Ugandan and the Tanzanian singers teamed up to combine their talents. The result of their efforts is absolutely stunning.
Eddy Kenzo X Harmonize – Inabana description
Video uploaded on YouTube date: August 28, 2019
Format: video
Genre: Bongo Flava
Length: 3:09 min
Producer(s): Bonga
Director(s): Hanscana
These African artists know how to create true hits. Addictive beats, memorable tune, and catchy lyrics make this track a perfect candidate to become the next ultimate banger. Moreover, the official music video matches the record perfectly. You will be impressed by the quality of the visuals.
Eddy Kenzo X Harmonize – Inabana reviews and comments
If you are interested in what others think about this track, here is what YouTube users say about it:
Moha M: Nice song. The best singer from Tanzania.
Katia Dak: I love how diverse you are. You work with artists from all over the world.
CRITIC MUSIC254: The video is amazing.
Shakib StarKenzo: Guys, you are the best, for sure, you killed it. I can't get tired of watching this big tune.
READ ALSO: Kwesi Slay – Frass ft. Medikal: video, reactions
Ivan Kato: I am in love with this song.
Muwonge Kennedy: This is so massive.
David Walalason: The chemistry between the 2 is incredible.
bayoastella maris: You are so talented guys, continue like that.
Asina Jerotich: Wow, absolutely a club banger.
Malik Knight: I've been waiting for this.
Eddy Kenzo X Harmonize – Inabana lyrics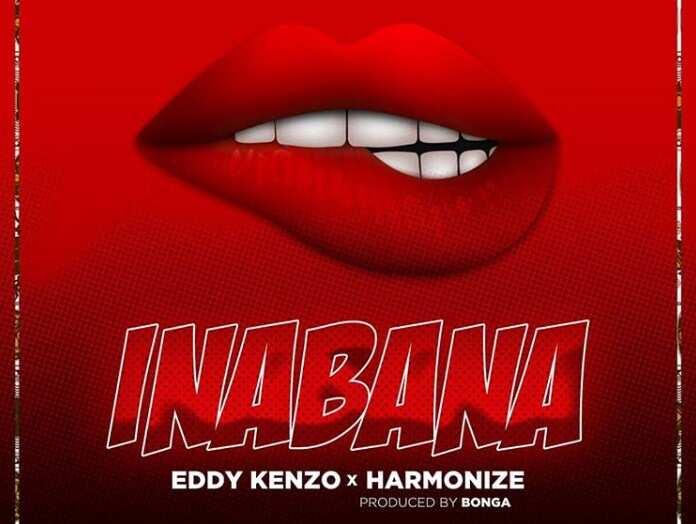 [Intro]
Kushoto… kulia
Seven dompta shit
Aye, aye! No.
This is serious
Chris Bonga
Kenzo na Konde Boy
Kapata bana ama abataka napatana
Ati nabati napeta na ama amataka
[Verse]
Eey… Baby I wanna feel your vibe tonight
I know you gonna feel my vibe tonight
Kwanza kako simple simple hakanaga makuu
Kana vidimpo dimpo
Uko nyuma kichugu
Ati kako simple simple
Hakanaga makuu
Kana Vidimpo dimpo huko nyuma kichugu
[Pre-Chorus]
Yii.. Hiyo nguo kama naiona (Naiona)
Kwa tabu inavo ingia
Fundi kakosea kushona (Kushona)
Ata kicha hakiwezi ingia
[Chorus]
Inabana
Sema tena
Inabana nana
Inabana
Nanana
Kote
Inabana nana
Yeah Inabana
[Verse]
Chimia Nsyuu, Lutimia rwais
Nikdo wachi kwasi
Vembo talinaligambo
Ajagazaruu, omeraa oh
Inabana taiti nyoo
Baby stailayo kwafu nyoo
Ganawera pachu
Gachalavo nuk, nuk, nuk kauto
Put your body on me go down low
Lemme see, lemme see yoo
Tuzirinye schirimanjaro
Ubutiko fetibereyo
Girl want you in my life-o
Kwatua baby yaseso
Chiswahili, chiganda Naro
Eddy Kenzo
Harmonize
[Chorus]
Inabana nana
Sema tena
Inabana nana
Inabana
Nanana
Kote
Inabana nana
Yeah Inabana
[Outro]
Shake it bobo
Biribara bo
Ma baby wange oripanadol
Ahh Shake it bobo
Biribara bo
Only you baby I no go cheat
Sinaga muda na ma side chick
Nitakupa vitamu tena zaidi ya pipi
Eti wanaulizana nimekupata vipi… aaah
Eddy Kenzo X Harmonize – Inabana is a hot jam that will conquer your heart. What do you think about it? Tell us in the comments section below. Do not forget to share this article with your friends. Stay tuned for more updates about your favourite musicians.
READ ALSO: Prince Kaybee - Fetch Your Life ft. Msaki: video, lyrics, reactions
Source: Legit.ng