Jack Quaid age, height, parents, net worth, images
Trying to make it big in Hollywood can be quite a challenge for anyone. This is most especially true for a young actor. Jack Quaid is one such young actor who is slowly but surely making his mark as a great actor and comedian.
Watching your child grow up and decide to follow in your footsteps is a dream that most parents have and wish to see come true. For Jack Quaid's parents Meg Ryan and Dennis Quaid, this dream came true. Their son Jack has only been in the movie industry for less than ten years but has already done so much for himself.
Do you wish to know more about Jack Quaid age, height, parents, net worth images and his relationships?
Jack Quaid profile summary
Name: Jack Henry Quaid
Nicknames: Jack
Date of birth: 24th April 1992
Place of birth: California, Los Angeles
Nationality: American
Zodiac sign: Taurus
Ethnicity: He has English, Rusyn/Ruthenian, Polish, Scottish, Irish, and German ancestral roots
Weight: N/A
Eye colour: Light blue
Hair colour: Light brown
Profession: Actor, writer, producer and comedian
Jack Quaid early life and education
Born in 1992 in Los Angeles California, not much is known about Jack Quaid's early life. In an interview with the Los Angeles Times, he admitted that growing up, his parents were very focused on his education and his childhood experiences. He has also divulged that his parents got divorced.
He attended Santa Monica's Crossroads High School. During his high school years, Quaid was obsessed with acting. He was so into it that instead of having his lunch in the cafeteria like most kids, he opted to have his food in the school theater with his friends.
He got into the New York University Tisch School of the Arts. During his time at NYU Tisch, he was part of the sketch comedy group "Hammerkatz" and even got signed with a manager.
Jack Quaid parents
Being born in Hollywood is something that most of us can only dream about. The glitz and the glam of being a child brought up in this city is the stuff of dreams. Being born to parents who are considered 'Hollywood royalty' is a whole other thing altogether.
Jack Quaid's parents are both considered royalty when it comes to acting. They have five Golden Globe nominations between them. Dennis Quaid and Meg Ryan gott married on Valentine's day in 1991 and stayed together for 10 years before they got divorced in 2001. Their divorce was highly publicized and it happened when Jack was just 8 years old. Jack recalls that it was a hard time for him when this happened. He says;
"My parents got divorced when I was eight. It's one of those weird ages… You're old enough to know what's going on but young enough to be kind of naive about it. I mean… it's a hard deal," he shares. "But, I mean, it's just as hard as any other divorce."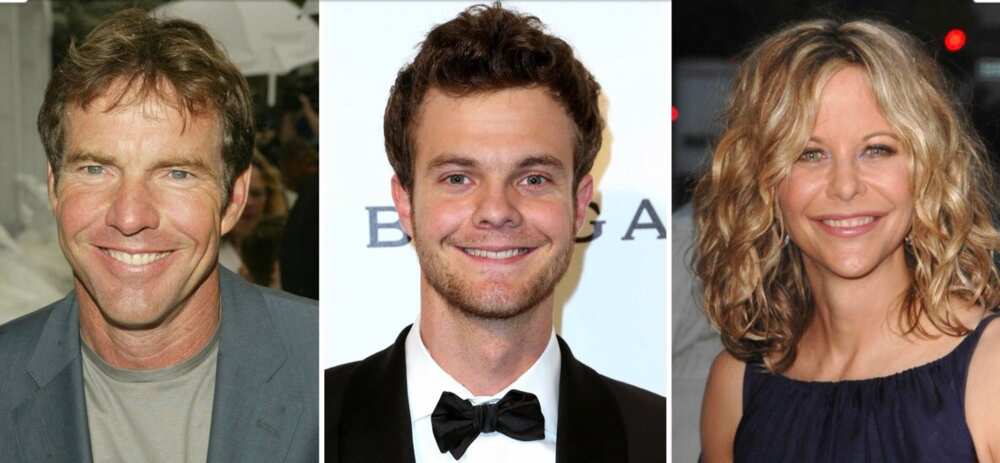 Dennis Quaid children
Jack's father, Dennis Quaid, has had quite a colourful dating life. He has had five highly publicized relationships but has only been married thrice. From all these relationships he has had 3 children. Jack is his firstborn.
Meg Ryan - 1991 to 2001. The two were blessed with one child who is now the 27-year-old Jack Henry Quaid.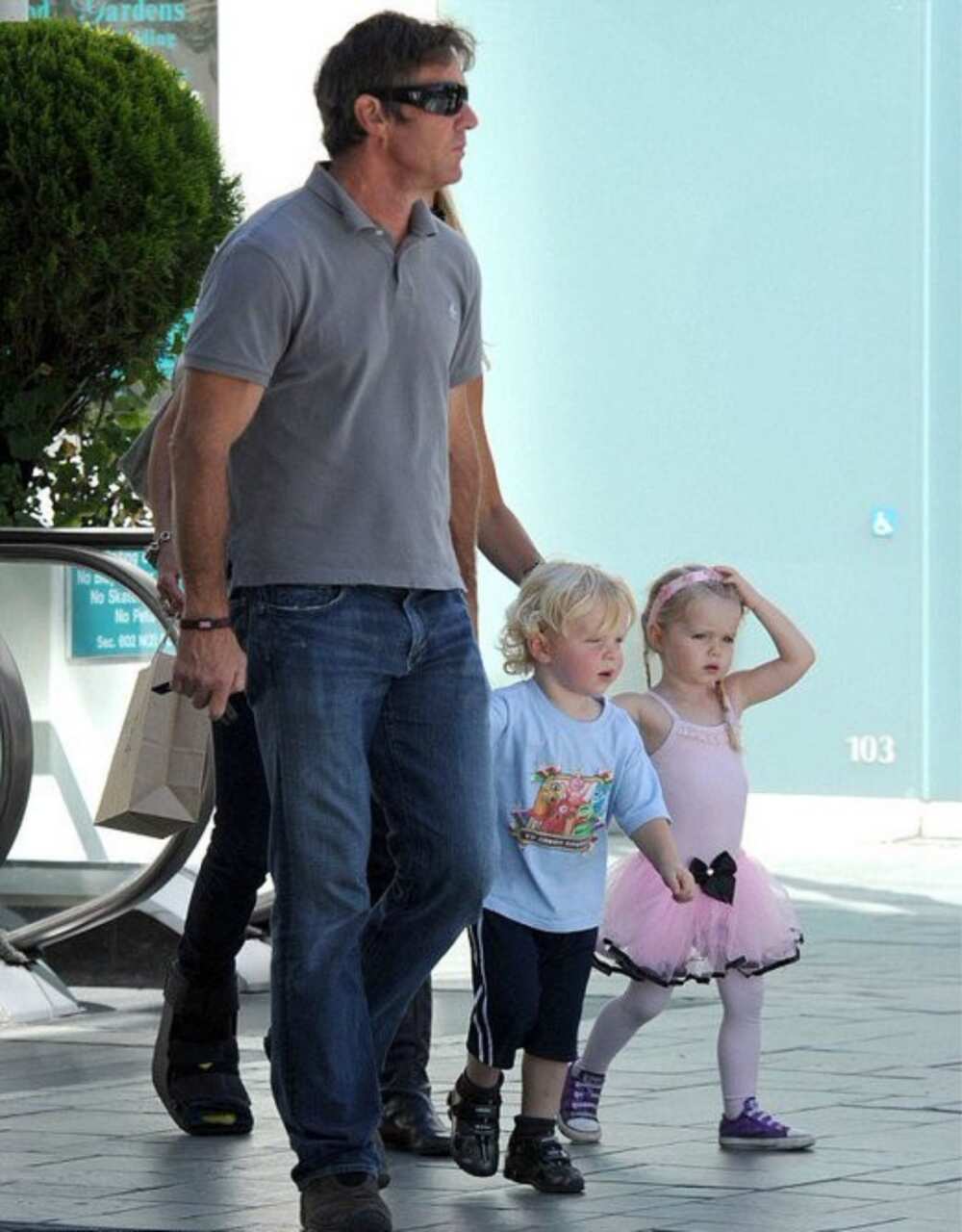 Kimberly Buffington Quaid - They were married for twelve years and they have two children together. Twins, Thomas Bonnie Quaid and Zoe Grace Quaid.
Early this year, the 65-year-old actor was spotted with Laura Savoie, a 26-year-old PhD student.
Meg Ryan children
Meg Ryan has had quite a successful career in Hollywood. The 57-year-old gained success early on in life. You cannot mention movies like When Harry Met Sally and Sleepless in Seattle without her name popping up. She was the queen of "Rom-Com" movies. The public even gave her the title of "America's Sweetheart" because of her incredible performances in romantic films. With all this success, one would wonder about her private life. Is she married? Who are Meg Ryan kids?
Unlike her ex-husband, Meg Ryan only has two kids:
Jack Quaid with Dennis Quaid
Daisy True Ryan - Meg adopted the now 15-year-old back in 2006 from China when she was only 14 months old.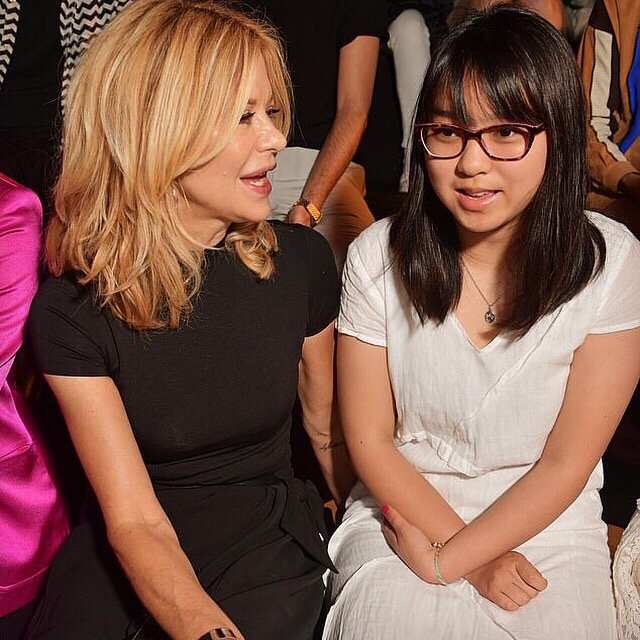 Meg Ryan is not yet married. She is, however, engaged to John Mellencamp.
Jack Quaid age
Born on 24th April 1992, Jack Henry Quaid turned 27 early this year.
READ ALSO: Bill Skarsgård bio: age, height, family, girlfriend, movies and TV shows
Jack Quaid height
The actor is quite tall. He stands at 6 ft 1 inch (185 meters). He has an average body build. However, the rest of his body measurements are unknown.
What does Jack Quaid do for a living?
Due to his background, one would tend to wonder what Jack does for a living. After, all his parents have incredible net worths. Dennis has an estimated worth of $40 million while Meg is estimated to have a net worth of $45 million.
Jack chose to follow in his parent's footsteps when he decided to take up acting as a career. While he is fairly new to the acting game, he is slowly but surely making a name for himself. People are noticing the work he puts in as an individual actor. He does not solely rely on his name to get him places.
He is also a comedian, screenwriter and a producer. Here are some of the movies that he has appeared in:
The Hunger Games - Audiences were introduced to the actor back in 2012 when he played the antagonist 'Marvel'.
The Hunger Games - Catching Fire - In 2013, he rejoined fellow actors like Jennifer Lawrence and reprised his role as Marvel in the second installment of The Hunger Games movies.
Middle-Earth: Shadow of Mordor - 2014 gave the actor a chance to do a voice over for a character in a video game. He voiced the character, Dirhael. He also voiced the character again in the second installment of this video game Middle-Earth: Shadow of War. He, however, was not credited for this.
Running Wild - In this coming of age movie, he played the character Eric.
Just Before I Go - He portrayed the character, Dylan.
Ithaca - In this 2015 movie set in the times of World War II, he plays the character Marcus Macauley.
Vineland - 2016 gave him a chance to have a major role in a movie once more. He portrayed Cole, a man who escapes from prison once he finds out that his best friend is getting married.
Tragedy Girls - In this award-winning horror movie, he played a small part portraying the character, Lowell.
Rampage - 2018 gave him a chance to participate in another huge box office movie. He was cast to play Connor along with big Hollywood names like Dwayne 'The Rock' Johnson.
Other than taking part in the usual long box office movies, Jack Henry seems to have a soft spot for short 10 - 20-minute movies. He has taken part in the production of several short movies over the years. Some of them are:
Sitting Babies
I Don't Come Easy
After Lily - He has been credited as a writer and executive producer for this short film.
Backyard Portal
Dinnr
Scheme Squad
Skinny Fat Girl
It's Been Like A Year
READ ALSO: Kat Dennings bio: age, measurements, boyfriend, net worth
He has also tried his hand at TV series and portrayed different characters. Some of the TV Series that he has appeared in are:
Sasquatch Sketch Comedy - He played the character, Kyle. The series was on air for just one season between 2014 and 2015.
Criminal Crimes - He played a cop on the show.
The Fantastic Adventures of Foolish Gentlemen - The 2016 series has only six episodes. Quaid played a mugger in the second episode.
Vinyl - He played Clark Morelle in the 10 episode series. He said that while on set, he was bitten by the snake that they were using to film a scene in one of the earlier episodes.
2019 has been a great year for the budding actor. His projects are getting praises from magazines and fans online. One such project is his movie Plus One, which was released on the streaming platform Hulu. It is already earning him high praise.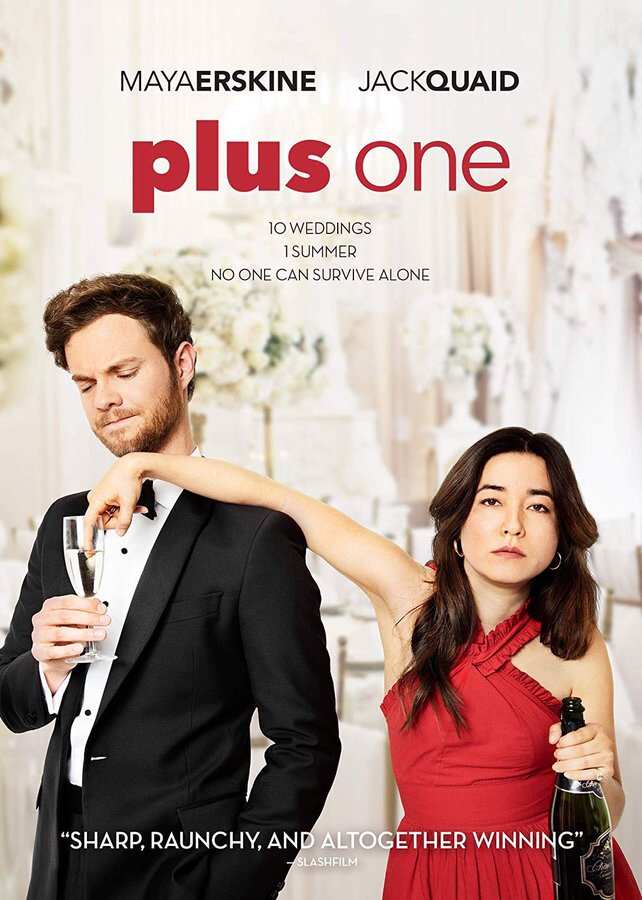 Another project is the TV series, The Boys. In it, he portrays 'Hughie Campbell', a young man who joins the vigilante group The Boys after superheroes kill his girlfriend. The show has been picked up for a second season.
Come 2020, Quaid shall be voicing the character 'Ensign Boimler', in the animated TV series Star Trek: Lower Decks. The series is currently in the pre-production phase.
Jack Quaid net worth
Jack mostly makes his money from his acting jobs. While his exact salary has not been disclosed yet, at the moment he has an overall estimated net worth of $2 million.
Jack Quaid images
In the age of social media, people have been given the power of self-expression. Social media also brings fans closer to their favourite celebs. Josh has Facebook, Instagram and Twitter accounts. He seems to be most active on Twitter and Instagram.
Here he is with his beautiful girlfriend. Jack Quaid and Lizzy McGroder have been together since 2016.
Showing off his comedic side, he chose to copy his girlfriend's pose. He took it a step further by wearing her outfit as well.
It is clear to see that Jack Quaid is here to stay. He is dedicated to his job and is willing to do what it takes to succeed. We hope that this information about Jack Quaid has given you an insight into who he is.
READ ALSO: Rashida Jones bio: age, parents, ethnicity, net worth
Source: Legit.ng