Nigeria is a country full of enormous talents who operates both within and outside the country.
One of such people is Dr Olawale Sulaiman who is a professor of neurosurgery and spine surgery. He is also the system chairman of department of neurosurgery at Ochsner health system in New Orleans, Louisiana, in America. Sulaiman also serves as co-medical director of Ochsner Neuroscience Institute and medical director of the most comprehensive spine center in the region.
PAY ATTENTION: Install our latest app for Android and read the best news about Nigeria
Dr Olawale Sulaiman is recognised as one of the best spine surgeons in the USA and is skilled in the application of minimally invasive techniques to treat spinal disorders. He also founded RNZ Global with the belief that: "There are tremendous number of brilliant Nigerians in diaspora who will significantly contrute to raising the standard of healthcare in Nigeria, based in the metro area of New Orleans who operates and renders his medical expertise in US and Nigeria."
The motivation according to him: " if I have been given all these opportunities in life and the least I can do is to give back to the society." He stated further that: "My philosophy is whether you are Nigerian, Vietnamese, an American, everybody should have access to some degree of good quality healthcare."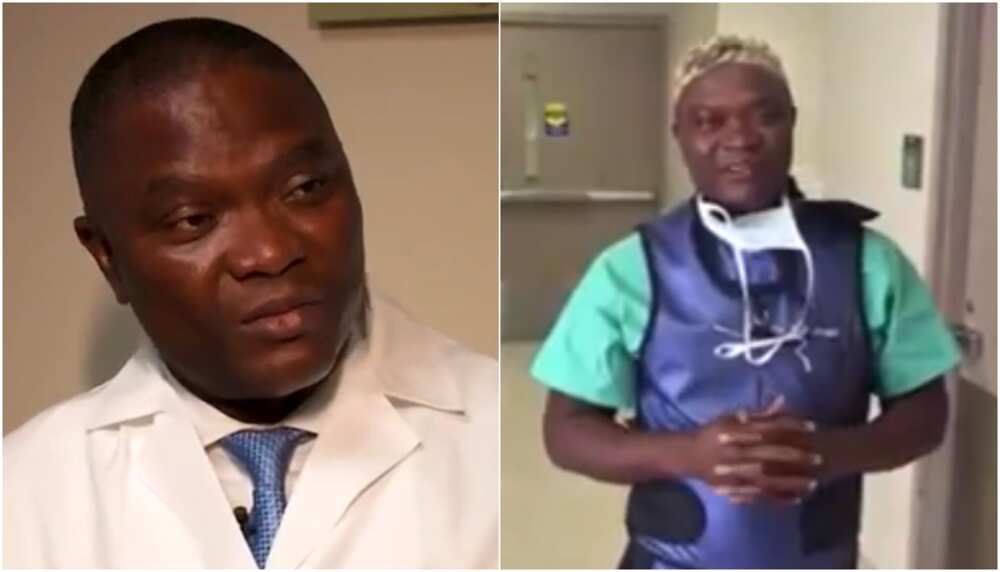 READ ALSO: Zuriel Oduwole: 16-year-old Nigerian-American campaigns against child marriage in Mozambique
Dr Sulaiman's medical mission in Nigeria started in 2010 with his coming to the country every few months. Now, he shuttles between USA and Nigeria every month spending seven to ten days performing free surgery and saving lives.
To achieve his medical mission in his country of birth, Dr Sulaiman agreed with Ochsner to give up 15% of his salary so he can have a flexible schedule to travel to Nigeria. In the last five years, Sulaiman and his team have performed surgeries for over 500 patients. They have also screened and provided preventative medicine to more than 5,000 people. Ochsner on the other hand has supported his efforts by sending supplies overseas with him.
Sulaiman has developed programmes to train Nigerians back home so they can spread healthcare to those with no access.
Legit.ng reported that Nigerian-born America-based basketballer Josh Okogie will be representing the country alongside Nigerian senior basketball team, D'Tigers, at the forthcoming FIBA World Cup. He announced his readiness to play for Nigeria on his Twitter handle.
Top 4 Most Influential Nigerians in the World: Nigerians in Top Positions on Legit TV