How to sell books on Amazon: A complete guide
Are you a bookseller wondering how to sell books on Amazon? Well, here is a complete guide to help you make extra cash on the global retailer. Trading in books on online stores is one of the growing businesses in the world today, and a perfect upgrade of the traditional setup. So, what does it take, and is it worth the effort to trade on Amazon?

Many shoppers visit Amazon to buy different products, which confirms why it is the largest retail business on the planet, according to Forbes. One of the products traded by the retailer are books that earn booksellers extra cash, but not everyone knows how to sell a book on Amazon. The process is simple and clear and will get you done within a short time. There is certainly no better place online to earn as an author than selling books on Amazon.
Benefits of selling books on Amazon
Before learning how to sell a book on Amazon, let's first look at the benefits of trading on the world's biggest retail website:
There are millions of Amazon customers who have subscribed to the website. The customers provide a broader market for booksellers from different parts of the world. Listing with the retailer exposes your product page to many people, therefore, increasing your page views and consequently the sales.
The retailer offers the Fulfillment by Amazon (FBA) service that relieves booksellers the burden by picking, packing, and shipping orders to customers.
A bookseller enjoys the advantage of adding new products to the Amazon catalogue and the liberty to make changes to his/her account.
Once a sale takes place, sellers receive notification of the payments in their bank accounts through email. It is, therefore, simple and easy to keep track of transactions.
The retailer has marketing services that help booksellers advertise books using pay-per-click ads. The tool is used to promote products and increase sales in the long run.
Booksellers can also enjoy the privilege of managing their business from a single account.
Amazon sells books and other products at low prices, which makes it difficult for other retailers to compete with them. Overall, sellers benefit since customers fall for lower prices and are more likely to purchase products on the platform than on other competitors.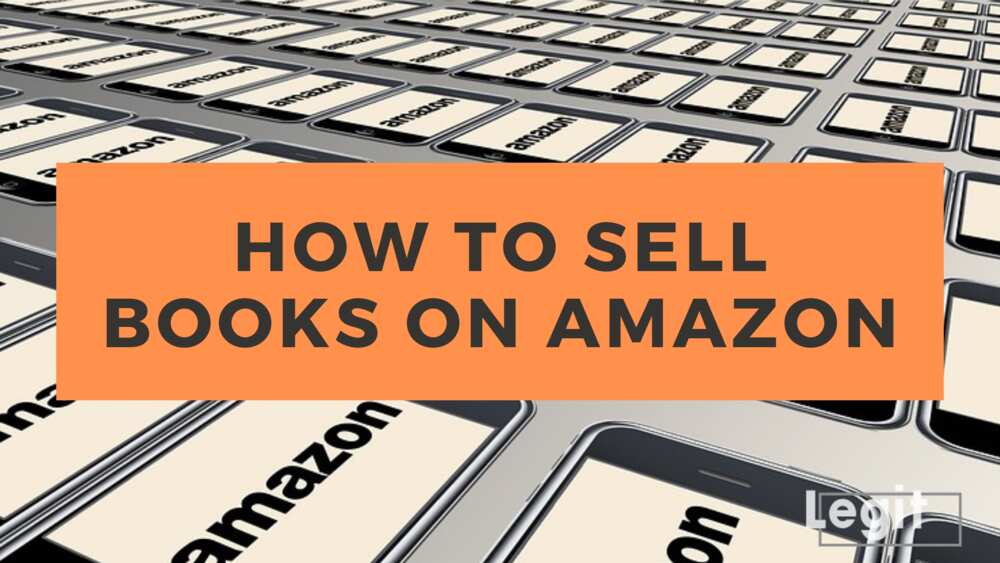 How to sell books on Amazon
Is it possible to sell books to Amazon? Yes, for potential booksellers, it is an excellent place to tap readers/customers worldwide and generate more income. You can sell various types of publications like novels, medical, business, technology, and education textbooks, among others. To be eligible to sell on the platform, you must first register as a seller and must be a resident of one of the approved countries by the retailer. There are essential requirements you need to submit before earning the right to sell books.
READ ALSO: How to sell on Amazon from Nigeria
Selling plan to use
Before you register an account on Amazon, you first need to select your preferred selling plan. The retailer offers two ways, Professionals and Individuals. With Professionals, you are charged a monthly subscription fee of $39.99 monthly and can sell an unlimited number of products. Alternatively, you can choose the Individuals selling plan with no monthly payments. Instead, you pay $0.99 per product that you sell.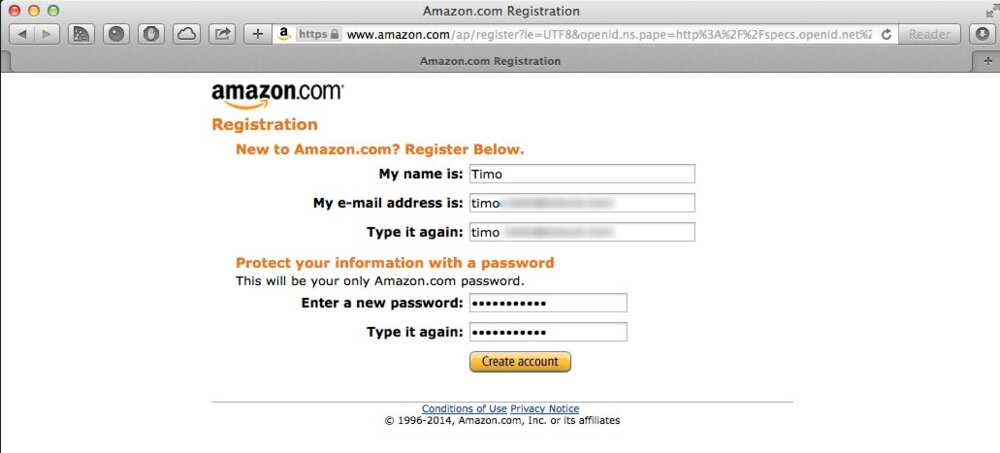 Registration of account
Once you have decided on the best plan to use, proceed to create an account. The retailer recommends creating an account through Seller Central. You can easily manage your selling account and add features too.
During the registration process, you will be required to submit various personal details, including your name, physical address, and banking details. You will also upload relevant documents, including certifications and credentials, to boost your business profile for customers.
Listing your books
Next step entails adding your products/books to Amazon catalogue. You can also use the Enhanced Content feature that will help show more information about the products to your customers.
Generally, there are two ways you can do your listing.
Existing product listing
If a book is already on Amazon, it is simple to go about it.
Search for the title or International Standard Book Number (ISBN).
Once you find it, click on 'sell this product' or 'start selling' to publish your listing.
Enter the details in the provided data fields (required fields are marked by asterisks).
Note that you must indicate the number of books you need to sell, their conditions, price, quantity as well as your preferred shipping options.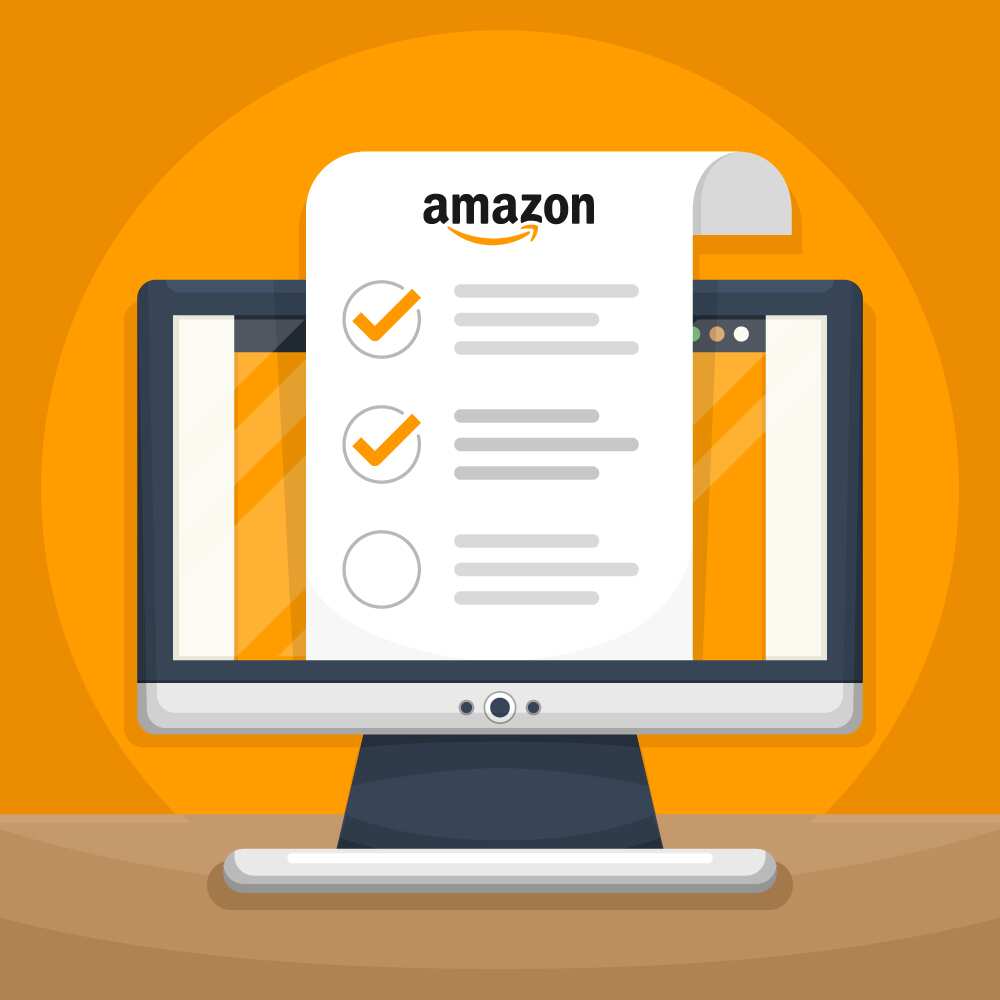 Creating a new product listing
Sometimes you may fail to locate an item to sell on the website. What do you do in that scenario? It means the product does not feature in the retailer's collection; therefore, you have to create a new product listing.
First identify the UPC, EAN, JAN, or ISBN of the book. These are codes that help to either locate specific books or manufacturers. Each publication has a unique identification.
Select 'add a product' and choose the book category.
Proceed to list the features of your publication, including the title, description, price, among other details.
Once you have done all that, save the changes to complete the listing process.
One significant advantage of the retailer is that it notifies the seller when a customer places their orders for a book or more. Amazon will then deposit all payments into the seller's bank account, and an email notification is sent to confirm each transaction.
In terms of shipping the items to the customer, the seller can choose to do the shipping alone. It is expensive and may affect the price of the product. The most convenient way is the Fulfillment by Amazon (FBA), which allows the retailer to do the shipping on behalf of the seller. The products are stored in the retailer's stores and shipped to customers in their respective addresses.
READ ALSO: Check out West Africa's biggest printing press
Authors and booksellers can also benefit by selling used books on Amazon. The procedure is the same but may differ in terms of pricing. If you have an existing account, there is no need to create another one. Generally, the price of a used publication will be lower than a new one; therefore, it is advisable to avoid overpricing used books during the listing.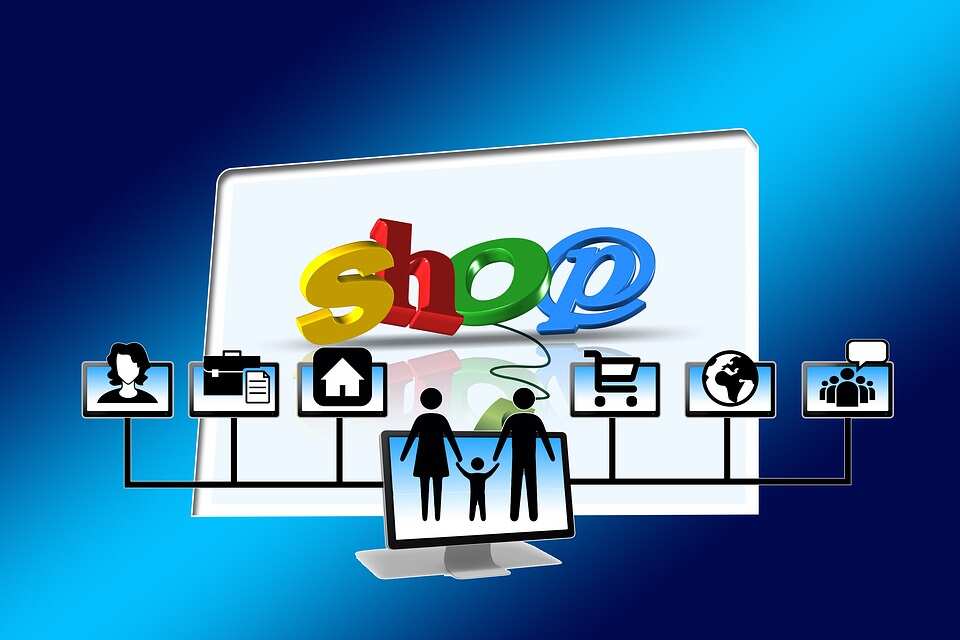 Selling textbooks on Amazon
You may have completed your high school or college education and perhaps wondering how to get rid of your books. Like any other publication, it is also possible to sell textbooks on Amazon. There are; however, specific things to have in mind before listing your book. Learning this will not only increase your knowledge of trading on the website but also help you avoid complications and problems during the process. So, how do you go about it?
To sell textbooks, Amazon forbids the following:
To list an edition when the ISBN on the book and that on the detail page do not match.
You are not allowed to sell a softcover publication against a hardcover book detail page or vice versa.
Selling unrecognized contents like pdf, scans, and photocopies as textbooks are not allowed.
It is also inappropriate to sell promotional copies of any media publication with displays of stamps or watermarks on the front or back cover.
Generally, the retailer does not recommend the sale of Teacher's Editions, and Instructor's Editions.
Do you know how to how to sell textbooks on Amazon? The procedure is similar to when selling any other publication on the website.

Amazon trade-in books
As a member of Amazon, you also have the opportunity to win gifts from the retailer. Through their trade-in program, you can trade your eligible items to get Amazon.com Gift Card. Some of the recommended products include devices, electronics, books, video games, and many more. Amazon book trade-in involves trading your publications for a gift, but, how do you submit a trade-in?
Select items in Trade-In Store and add to your trade-in submission.
Choose the condition of your item based on the listed criteria.
Enter a physical address which you will ship your items.
Continue to complete the other requirements as instructed then print your prepaid UPS shipping label.
Ensure you ship your items by the date indicated when you submitted the trade-in.
If your submission is successful, you will receive an Amazon.com Gift Card(s) according to the amount of your trade-in value at the time of your trade-in.
One of the uttermost dreams of booksellers would be to sell their publications in the world's largest retail website. To achieve this, they have to learn how to sell books on Amazon and make legible listings for sale. Thanks to this article, you have valuable knowledge about the process and now know how to earn extra bucks. If you are an author and have already published a book, do not hesitate to go ahead and put these into use. It is time to sell your work for the world to read.
READ ALSO: 10 tips for aspiring entrepreneurs to succeed
Source: Legit Newspaper