www.unilorin.edu.ng | Unilorin portal login
The University of Ilorin, famously known as Unilorin, has one of the best and most straightforward portals known as the Unilorin portal. It is updated and contains the relevant and trending information pertaining to the institution, such as relevant circulars, student's time-tables, Ejournals, and many more.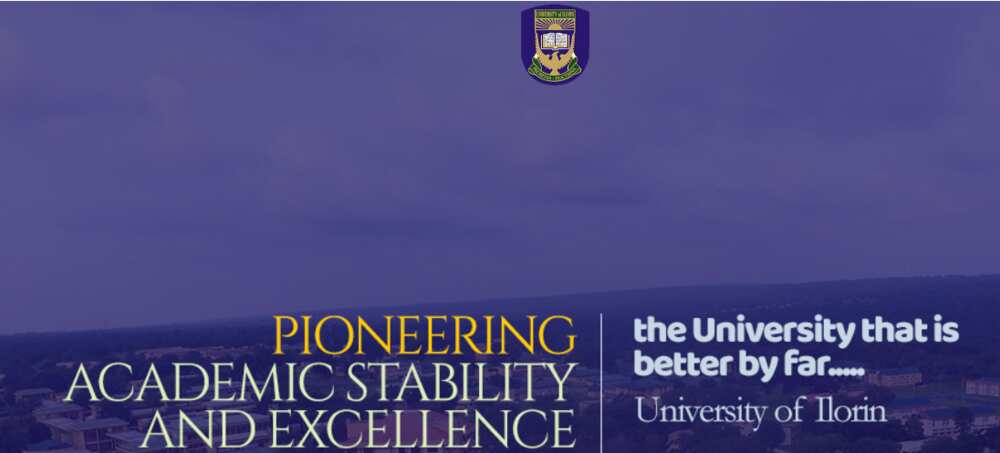 Are you a fresh student at the University of Ilorin and are encountering problems with your Unilorin portal? Well, get all the help you require and the information about the fees payment, course selection, and course registration in this article.
University of Ilorin
The University of Ilorin which is also known as Unilorin, is a federal government-owned facility, which is located in Ilorin, Kwara State, Nigeria. It was established in August of 1975 following a Decree by the Federal Military Government. The goal of establishing this education institution was to execute one of the many educational directives by the Third National Development Plan, which aimed at providing more educational opportunities for Nigerians with a vision of acquiring university education.
The facility was also established to help in generating more high-level manpower, which is significant for any growing economy. The University of Ilorin has one of the largest landmass compared to other educational institutions in Nigeria, which is approximately 5000 hectares of land.
Unilorin portal
The Unilorin portal allows students to view some of the courses that are offered by the institution, register for new courses, and even view the school fees required for each session. The Unilorin portal is open for: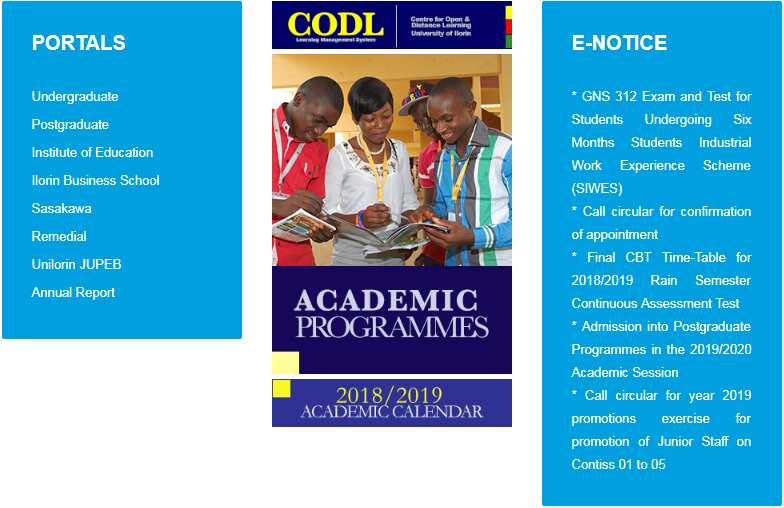 Undergraduates
Postgraduate
Institute of Education
Ilorin Business School
Sasakawa
Remedial
Convocation Payment
Unilorin Joint Universities Preliminary Examinations Board (JUPEB).
Registration protocol on the university site
Are you looking to register your courses in either the Unilorin undergraduate portal or the Unilorin postgraduate portal? The process is very easy! Here are the steps a fresh student should follow for their fresh student registration:
Step 1: profile update
Start by logging in to the Unilorin official website. After the Unilorin portal login, go to the portal that is located first under the category. Proceed to click on the Undergraduate Portal link
Click on the Pre-Admission Screening Login link that is on the Portal. A page will be displayed. On the displayed page, use your JAMB Registration Number as the Login ID, and your Surname as the default password. Afterwards, click on the login button.
Go ahead and click on the Check Admission Status link in order to verify your admission status.
Read the displayed DECLARATION FORM and after reading it, proceed to either accept or reject the offer of admission for the course that you have been admitted to study.
Pay the acceptance fee, which is twenty-five thousand Naira only (N25,000). The payment must be made within two weeks.
Step 2: clearance protocol
Proceed to upload your documents as required for admission clearance. The card details are necessary for your O' Level.
Wait for a certain period for clearance, before proceeding to the next stage, which is that of registration.
After clearance, go ahead and pay the appropriate University charges as indicated in your portal.
Step 3: The steps for course registration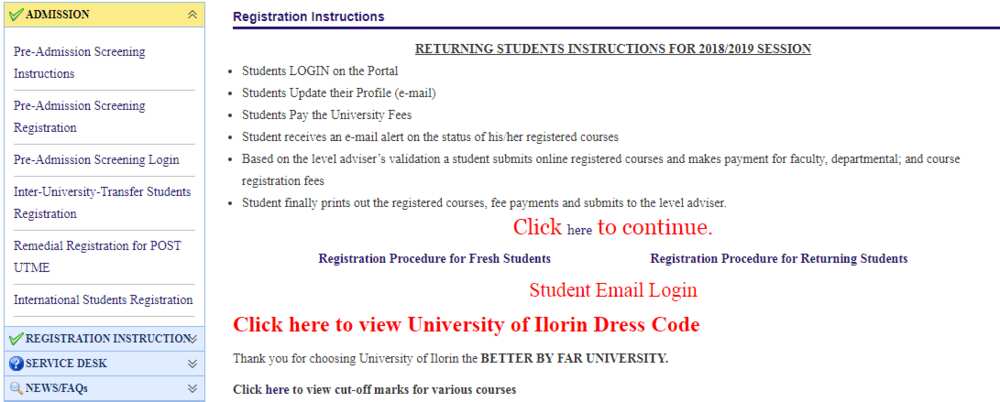 Having completed the steps above (1-2), go ahead and contact your Level Adviser and/or HOD on the Courses to be registered for your Programme.
Log in to your Portal using the link unilorin.edu.ng. Afterwards, update your bio-data carefully. You will be instructed to change your initial password from your surname to a more confidential password that is known only to you. Make sure the new password is easy to remember, and you master it. In case you forget your password, go ahead and contact the password recovery online. Similarly, you are required to choose the initial part of your institutional e-mail address, which you are entitled to as a student.
Click on the Course Registration link to continue with your Course registration process, as advised by the Level Adviser and/or HOD. Afterwards, click submit to get the approval of your Level Adviser.
Print out your preliminary Course Registration Form and contact your Level Adviser to authenticate the selected courses before making payment.
READ ALSO: portal.nysc.org.ng | NYSC portal login and registration
Unilorin school fees
The University of Ilorin school fees vary according to the course and the level one is in, either an undergraduate or postgraduate. The one thing fresh students of the University of Ilorin going to pay their school fees should note is that before making any payment for their courses, they should consult with their Level Adviser.
Failure to authenticate the registered courses with the Level Adviser can lead to extra payments for making amendments. A student is required to make a payment of N250.00 only, in addition to the primary charges for each payment. After one has paid, it is advisable to print out the payment receipt and four coloured copies of the final course registration form. The four coloured copies should be forwarded to your respective Level Adviser and Faculty Officer to get their respective signatures.
Collect only one copy from the faculty office and keep it safe since it is a requirement for the examinations, and also for the final clearance upon graduation. The only ATM cards that are authorized for use on the Remita platform are the Visa and Master Cards.
University of Ilorin courses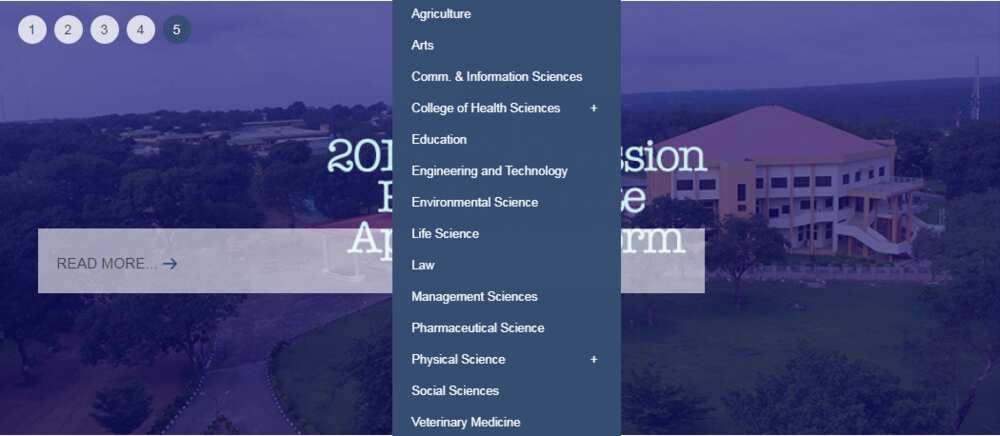 The University of Ilorin offers multiple courses under multiple faculties. Below is a list of the courses that are offered in this institution:
1. Faculty of Arts
Under the faculty of Arts, the following courses are offered:
Arabic
Performing Arts
History
English
Religion
Linguistics and Nigerian Languages
French
International Relations
2. Faculty of Agriculture
In this faculty, the following courses are offered:
Crop Protection
Agricultural Extension and Rural Development
Aquaculture and Fisheries
Agric Economics and Farm Management
Agricultural and Biosystems
Home Economics and Food Science
Forest Resources Management
Animal Production; Agronomy
3. Faculty of Management Sciences
The following faculty offers courses such as:
Public Administration
Marketing
Finance
Accounting
Accounting and Finance
Business Administration
4. Faculty of Physical Sciences
Under this faculty, the following courses are offered:
Geology and Mineral Sciences
Chemistry
Geo-Physics
Physics
Geology
Industrial Chemistry
Mathematics
Statistics
5. Faculty of Communication and Information Sciences (CIS)
Information and Communication Science
Mass Communication
Computer Science
Library and Information Science
Telecommunication Science
6. Faculty of Education
Counsellor Education
Educational Management
Science Education
Arts Education
Arts and Social Science Education
Human Kinetics and Health Education
7. Faculty of Engineering and Technology
Agric & Biosystem Engineering
Materials & Metallurgical Engineering
Civil Engineering
Mechanical Engineering
Chemical Engineering
Electrical Engineering
8. Faculty of Law
Private and Property Law
Business Law
Islamic Law
Public Law
Jurisprudence and International Law
9. Faculty of Environmental Sciences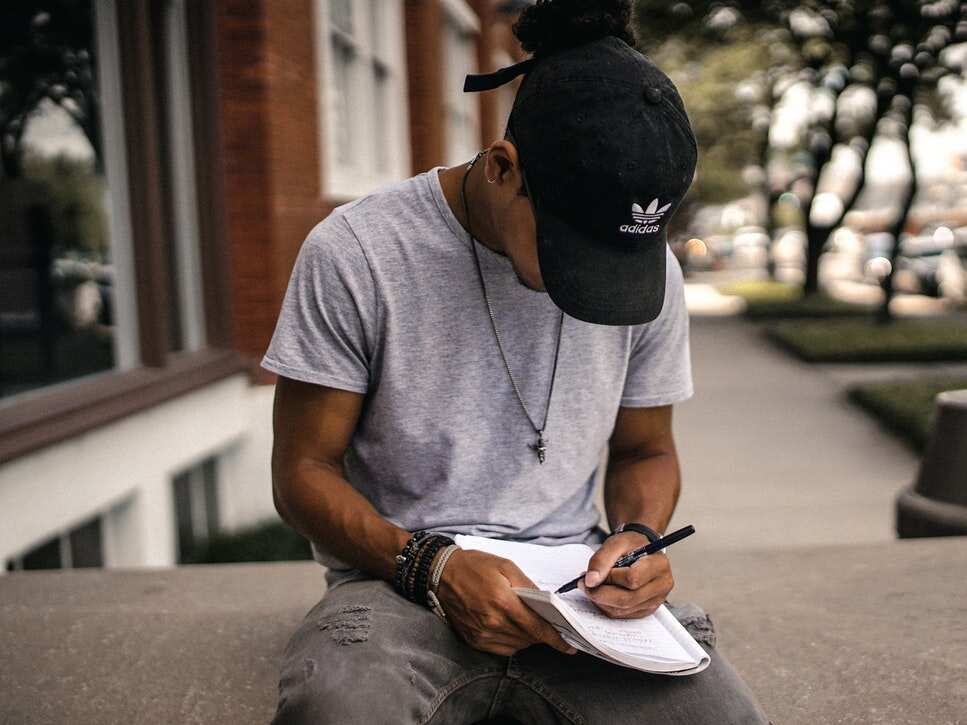 10. Faculty of Life Sciences
Biochemistry
Microbiology
Optometry and Vision Science
Plant Biology
Zoology
11. Faculty of Pharmaceutical Sciences
Pharmacology & Therapeutics
Pharmaceutical Microbiology
Clinical Pharmacy and Pharmacy Practice
Pharmacology and Toxicology
Pharmaceutical and Medical Chemistry
12. Faculty of Veterinary Medicine
Veterinary Medicine
Veterinary Microbiology
Veterinary Anatomy
Veterinary Pathology
Veterinary Physiology & Biochemistry
Veterinary Parasitology & Entomology
Veterinary Public Health and Preventive Medicine
Veterinary Microbiology & Parasitology
Veterinary Physiology and Pharmacology
Anatomy
13. Faculty of Basic Medical Sciences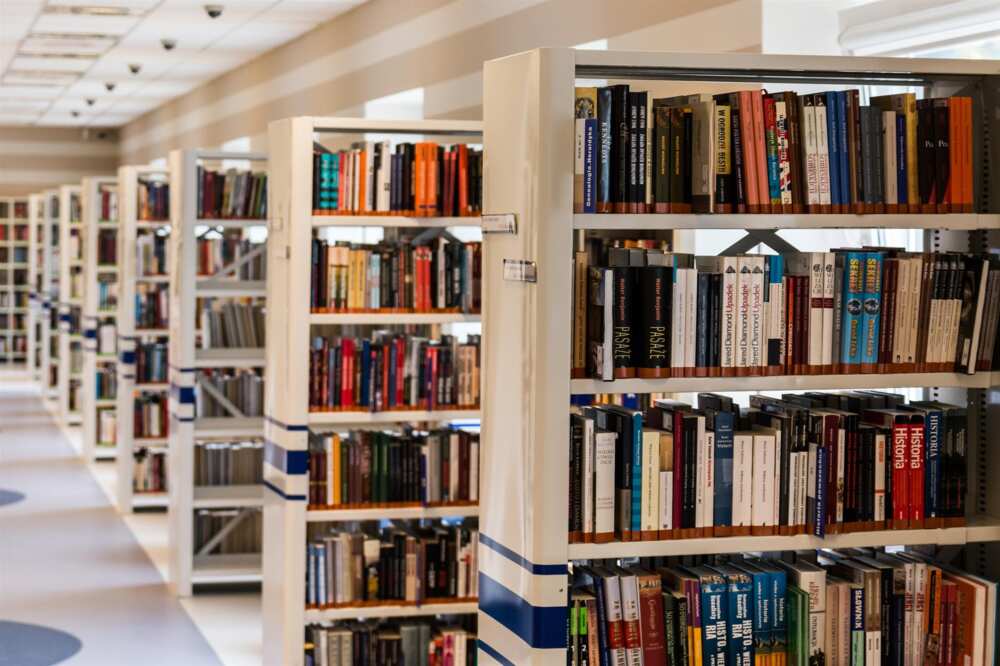 Physiology
Medical Microbiology and Parasitology
Geography and Environmental Management
Pharmacology & Therapeutics
Anatomy
Pathology
Hematology
14. Faculty of Clinical Sciences
Medicine
Pediatrics
Otorhinolaryngology
Obstetrics and Gynaecology
Epidemiology and Community Health
Surgery
Behavioral Sciences
Radiology
15. Faculty of Social Sciences
Geography & Environmental Management
Geography & Environmental Science
Economics
Sociology
Political Science
From the Unilorin portal, there are a lot of courses that one can choose to pursue. You do not have to worry about selecting a course in a faculty that you are not interested in since the portal stipulates courses that are offered in various faculties.
READ ALSO: myunical.edu.ng | UNICAL portal login and admission checker
Source: Legit.ng