Check out top five faith-based Non-Governmental Organisations doing the very most to help others by providing proper humanitarian aid to vulnerable and underprivileged people groups.
Chris Oyakhilome Foundation International
The Chris Oyakhilome Foundation International is a multifaceted NGO bringing humanitarian aid to several countries in Africa as well as interventions in Haiti, Cambodia, and India. The Chris Oyakhilome Foundation International, more commonly referred to as COFI, is dedicated to providing the highest efforts towards stability and development through initiatives focusing on healthcare, early childhood education and development, youth leadership development and engagement and family strengthening and livelihood. COFI is supported by its partners (Volunteer Medical Corps, Trauma Care International, InnerCity Mission for Children, Future Africa Leaders Foundation, Bible for All Mission) and operates under the leadership and direction of legendary founder and minister of the Gospel of Jesus, Pastor Chris Oyakhilome.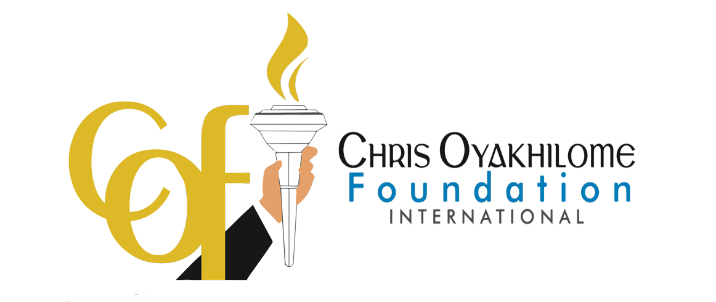 COFI stands in the gap between the indigent and the spiritually desperate people groups by providing good governance, accountable leadership and sustainable development in Africa, as well as other lesser fortunate and vulnerable nations. COFI specifically focuses on the building up of nations and communities for the purpose and productivity in serving the Lord and furthering His Kingdom here on earth. COFI is committed to sharing the Gospel of Jesus Christ with all recipients of this aid, while equipping them to lead lives after the will and ministry of the Father.
International Fellowship of Christians and Jews
Numbers 24:9 – The nation is like a mighty lion; When it is sleeping, no one dares wake it. Whoever blesses Israel will be blessed, and whoever curses Israel will be cursed.
Across radio, television, social media, websites, publications, books and church outreach, the International Fellowship of Christians and Jews (IFCJ) has been committed to advocating on behalf of Israel since 2002. However, The Fellowship officially began in 1983 from a simple desire to see Jews and Christians understand one another and support the same efforts in the world and in Israel. The Fellowship calls both Jews and Christians to act and take part in uniting the support going to and coming from Jewish and Christian communities throughout the world. The Fellowship, founded by the late Yechiel Eckstein and presided by daughter Yael Eckstein, offers humanitarian aid to the less fortunate in Israel.
Annually, The Fellowship raises more than $140 million and reaches millions of people across several countries with humanitarian aid. This aid is used to assist holocaust survivors, orphans, children and families, poor elderly, persecuted and oppressed, soldiers and their families and victims of terror and war. The Fellowship is in coordination and partnership with 6,600 churches in America, representing more than 500,000 people.
Action Against Hunger
One of the largest and most established initiatives to end world hunger is the non-governmental organization, Action Against Hunger. Action Against Hunger is a global humanitarian organization fighting for the lives of the malnourished children in more than 45 countries. More than just providing the needs (clean water, food kits, medical care, etc.), Action Against Hunger believes in delivering whole communities from hunger by understanding the causes and effect of the dire conditions and taking action to improve them.
With such notable partners and high ratings, you can surely trust this organisation is making effective changes in the lives of so many. Action Against Hunger is accredited by Charity Navigator, CharityWatch, Better Business Bureau, GuideStar's Platinum Participant Seal, and Independent Charities of America. You can read more about their extensive humanitarian efforts at www.actionagainsthunger.org
Compassion International
Psalm 82:3 – Defend the weak and the fatherless; uphold the cause of the poor and the oppressed.
One of the largest child-advocacy ministries in the world is Compassion International. Compassion International has grown immeasurably since founder, American Evangelist Rev. Everett Swanson, originally started his ministry helping orphans in South Korea in 1952. Compassion connects willing hearts to children in every corner of the Earth. The children receiving support are often suffering from moderate to extreme conditions of poverty.
As a ministry accountable unto God, as well as being a founding member of the Evangelical Council for Financial Accountability, Compassion International operates in and out of the hope of delivering children from spiritual, economic, social, and physical poverty. This is made possible through the provision of medical assistance, food and nutritional supplements, financial support and training, access to clean water, educational assistance, and so much more. Compassion International believes "the most effective way to release children from poverty is through a one-to-one relationship between a sponsor and a child". The mission at its core exists to impart a Christ-centered reality to these children as they commit all efforts to God, in Jesus' name! You can read more about this intricate, full-bodied ministry and how to get involved on their website.
Food for the Poor

From feeding the poor to building homes, Food For The Poor is making a life changing impact on families, children and communities suffering under the poverty line throughout the 17 Latin American and Caribbean Countries. Food For the Poor assists in various problem areas such as malnutrition, extreme poverty, unsafe housing, unsafe drinking water, orphaned or abandoned children and the lack of medical care that is ever-so-present in these regions. This organisation has many appeals year-round in which they run different campaigns; raising funds and awareness of all current projects. Food For the Poor also host mission trips to Haiti, Jamaica, Guyana, Nicaragua, Honduras and Guatemala. Passionate believers and followers of God's Word are invited to share the love of Christ with the poor, as God leads.
[Sponsored]