Martha MacCallum is among the most famous American news anchors. She is best known for hosting a show known as The Story with Martha MacCallum where she addresses wide-ranging political issues. She draws insight into her topics from top newsmakers and political analysts. Her show began by analyzing the first hundred days of Donald Trump's presidency and now enjoys massive viewership.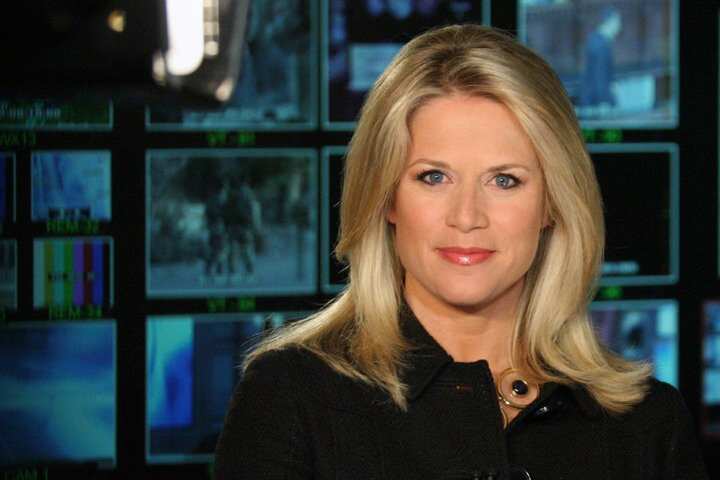 How old is Martha MacCallum? The journalist's age is a common query among the newscaster's fans. Martha MacCallum was born on January 31st 1964 in New York to Douglas and Elizabeth MacCallum. Martha MacCallum age is currently 55 years. The news anchor attended Ramapo High School and later got her Political Science degree from St. Lawrence University. She also studied at the Circle in the Square Theater Company and helped create the Miranda Theater Company. Around this time, the news anchor worked as a waitress.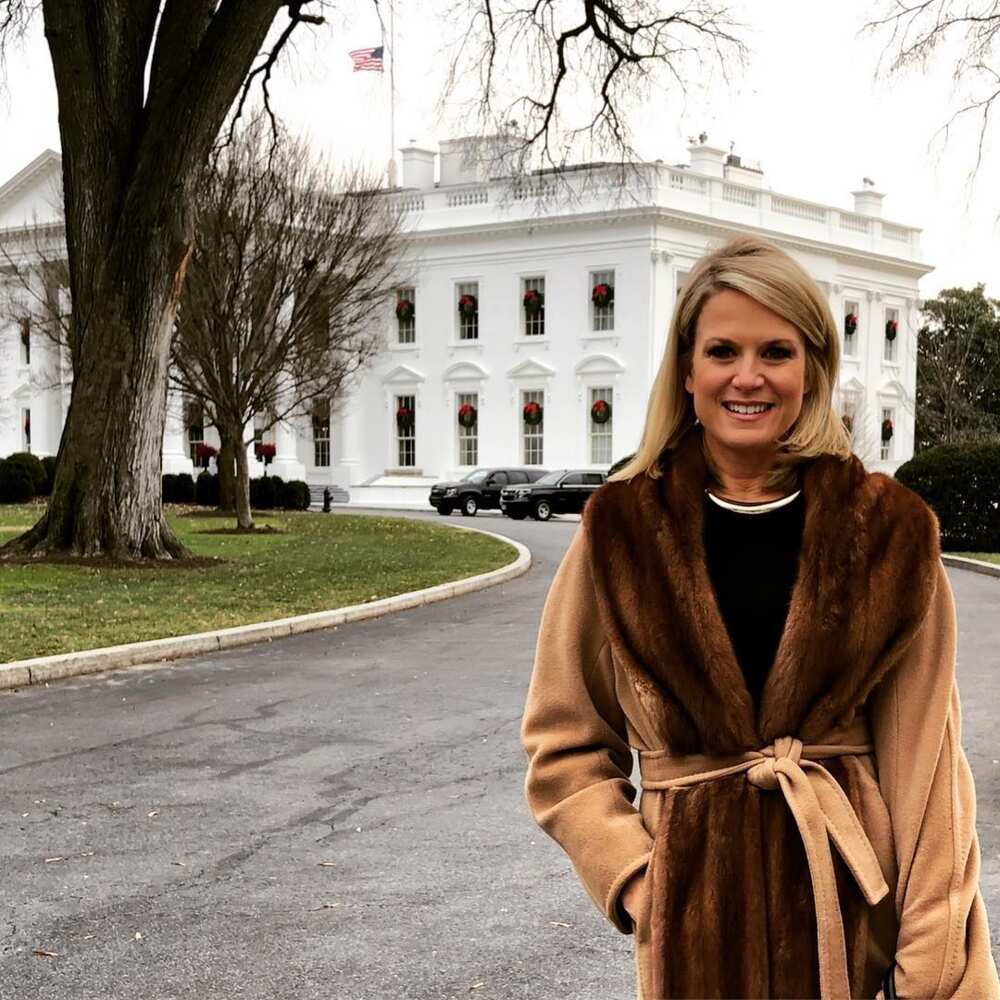 Profile summary
Date of birth: January 31st 1964
Place of birth: New York
Religion: Catholic Christian
Nationality: American
Ethnicity: White
Profession: Journalist
Spouse: Dan Gregory
Children: Two sons and a daughter
Height: 5 feet 4 inches
Weight: 65 kilos
Net worth: $8 million
Martha MacCallum family
The famous journalist has been happily married for quite long. Who is Martha MacCallum husband? He is known as Daniel Gregory, and the couple tied the knot on August 22nd 1992 in a private ceremony held at St. Elizabeth Church. There are barely any details regarding how the couple met. Martha MacCallum children are Harry, Edward and Elizabeth.
Martha MacCallum hot pictures
The gorgeous 55-year-old anchor looks amazing, which makes her seem younger than she is. The journalist weighs 65 kilos and stands at the height of five feet and four inches. Her 34-24-36 inches body looks dazzling, especially when paired with her elegant dressing.
Martha MacCallum net worth
The newscaster has built up quite a fortune throughout her journalism career. Her extensive experience in media has elevated her status and allowed her to earn quite significant amounts. Martha MacCallum salary is currently $700,000 per year. Her current net worth is estimated to be $8 million. There were allegations that her annual income rose after signing with Fox. However, there are no details to confirm this.
Martha MacCallum house is a multi-million dollar reflection of the journalist's lavish lifestyle. The opulent residence, located in Chatham, Massachusetts, was built in the 1960s and has undergone extensive renovation to give it a modern look.
READ ALSO: Miss Gina Darling bio: age, height, parents, boyfriend and hot photos
Where is Martha MacCallum?
The newscaster began her journalistic career working as a reporter for the Corporate Finance Magazine. The newscaster later transitioned to television journalism working as a news correspondent for the Wall Street Journal Television. After that, she went on to work for WBIS, a business and sports television station located in New York. She later became a news anchor for CNBC.
Her stint at CNBC saw her contribute to various shows such as The News with Brian Williams and Checkpoint. The latter examined security issues with a particular interest in the war against terrorism. The news anchor joined Fox News in 2004. She co-hosted America's Newsroom along with Trace Gallagher and The Live Desk along with Bill Hammer.
In January 2017, Martha began hosting the temporary show The First 100 Days. The show chronicled the first hundred days in office for President Trump. The show was later renamed to The Story with Martha MacCallum and cast the news anchor into unprecedented fame. During this period, she has co-hosted a show with the famous Bill O'Reilly. So, where is Martha MacCallum today? She hosts a Fox News show that explores prevailing political issues that affect Americans.
READ ALSO: Maisie Richardson-Sellers bio: Age, height, ethnicity, partner
The journalist's career has seen her work extensively on the coverage of America's four most recent elections since 2004. Besides these, she also covered several high profile events such as the Royal Wedding, hurricane Katrina and the visit by Pope Francis. She has also interviewed a wide range of celebrated politicians such as the former president Barack Obama, various senators and governors.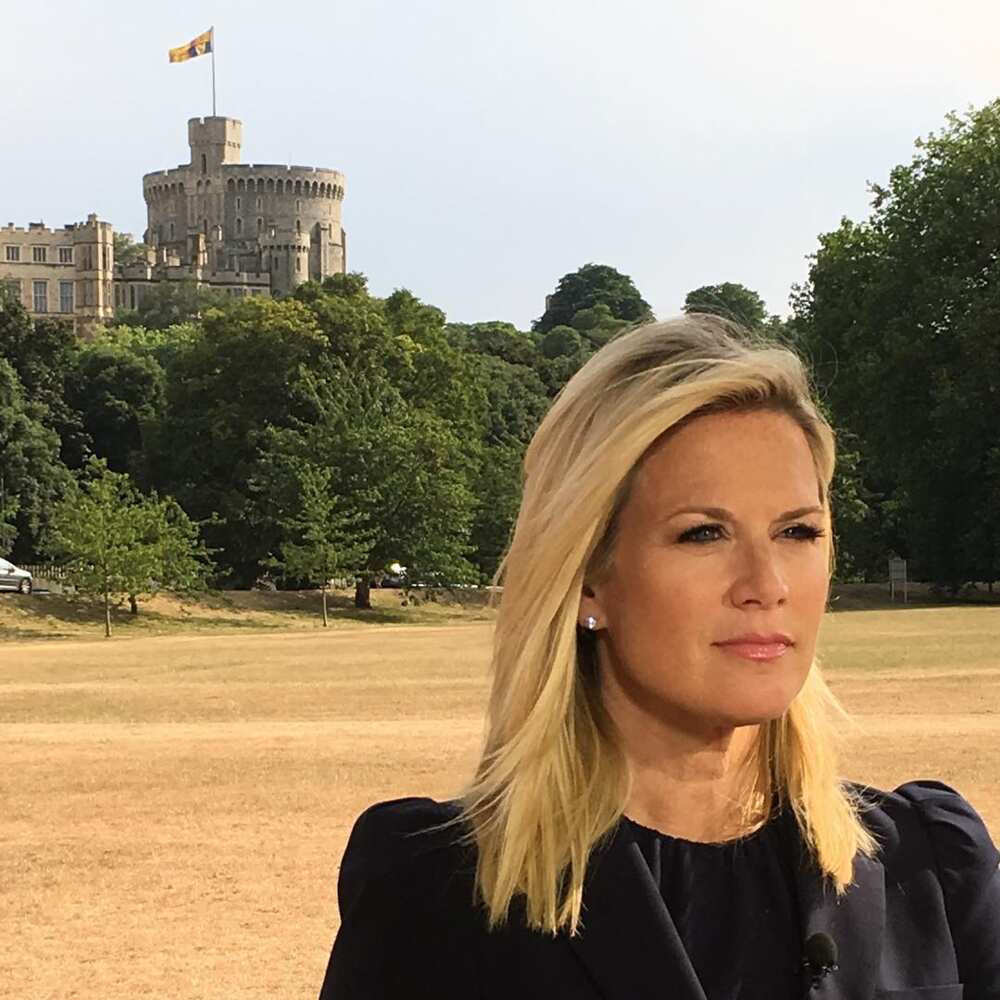 This Martha MacCallum bio portrays a successful newscaster who has reached the heights of her profession. Martha MacCallum has worked diligently throughout the years, avoiding scandals that plague many people of her status. She is the perfect example of creating a harmonious balance between work and family life.
READ ALSO: Godwin Emefiele biography: state of origin and family