Jessica Goch: top 10 facts about Tyler Blevins' (Ninja's) wife
If you have sat down and tried coming up with a list of the best video-game players' wives in the world, then I bet the process was tiring. In most scenarios, most people may confuse the wives with their managers. However, this is not the case with Ninja, who is one of the best Fortnite players in the world. Ninja, as he is commonly known, is happily married to gorgeous Jessica Goch.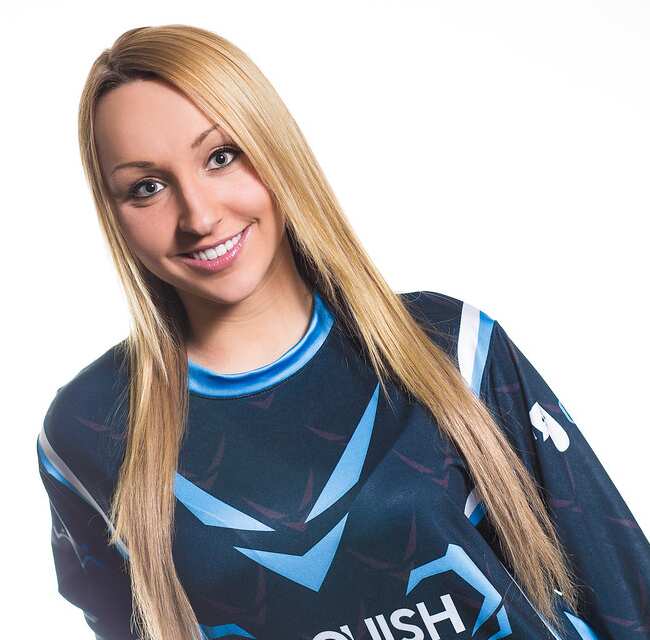 Jessica Goch is not only the wife of the most loved video game player whose alias is Ninja but also one of the most beautiful ladies in the world. She is also a super skilled gamer, making most people jealous of the couple.
Jessica Goch profile summary
Full name: Jessica Goch
Date of birth: the 23rd of June, 1992
Age: 26 years
Birth sign: Cancer
Birth town: Schofield, Wisconsin
Spouse: Richard Tyler Blevins (Ninja)
Favourite game: Super Mario
Jessica Goch bio
Despite being a famous face in the gaming world presently, Goch was not born into fame. Her mother is Darcy Goch. She gave birth to Jessica on the 23rd of June in 1992 at Schofield, Wisconsin. Goch later attended Wausau West High School, which was a public school in her locality. After graduating from Wausau West High School, the beauty enrolled in the University of Wisconsin. She graduated from the university in 2014 with a B.A in Interpersonal Communication and Human Resource Management.
READ ALSO: Theresa May bio: top 10 facts you didn't know about the politician
There is an assumption that since the beauty is married to a big gamer, she began playing video games after their union. Well, this is far from the truth. Jessica was a huge fan of video games due to the massive influence of her elder brother known as Joshua. As kids, the two used to play video games as a means of bonding. Her favourite video game was Super Mario. However, she also played other video games such as Pokemon, Sonic, and Mortal Kombat.
Her love for gaming developed over the years, making her continue playing video games throughout high school. Jessica also went to specific gaming tournaments but competed in none. Presently, the beauty is known as a Twitter star who keeps fans glued to her live streams under the tag known as jghosty.
Jessica Goch age
Blevins was born on the 23rd of June in 1992. This means that on the 23rd of June in 2019, Goch will turn 27 years old.
Who is Ninja married to?
Tyler Blevin's wife is Jessica Goch. Jessica and Blevins tied the knot on the 12th of August in 2017.
The story of how they met is perhaps one of the most exciting love stories in the world. When Jessica was a freshman in the University of Wisconsin back in 2010, her then-boyfriend invited her for a Halo tournament in Lacrosse going by the name of Focus Fire.
Despite the invite, Jessica almost did not make it. It was because of the events leading up to the tournament. She broke up with her boyfriend a week to Focus Fire. Besides that, the drive to Lacrosse was three and a half hours long, and the trip was amidst a terrible snowstorm. All these events made the beauty even more apprehensive towards going to the tournament. Despite all these turbulences, Goch managed to get to the event where she met Tyler.
Jessica recalls that Tyler had a girlfriend at the time. Due to this aspect, the two did not get to talk so much but kept in touch with each other through Facebook while she was in college. After three years had passed, the duo managed to bump into each other via their Twitter accounts. Jessica texted him and was shocked to get an immediate response. It is then that they exchanged contacts and began making plans to meet each other in person. One thing led to another, and now Jessica is Ninja's wife.
Who is Ninja?
If you are an online game fanatic, then I bet you have heard of the household name Ninja. Although most individuals would not be eager to know the real name of the gamer who goes by the name of Ninja, his admirers are always curious about his real name. The birth name of this American Twitch streamer and internet personality is Richard Tyler Blevins. Tyler was born in the Detroit region on the 5th of June in 1997. Since most children play video games at a young age for leisure, you would not expect that a child would want to play video games professionally.
However, Richard had a deep interest in playing video games, and he began playing video games professionally after graduating from Grayslake Central High School. Tyler began playing the video game Halo 3 professionally in 2009. He played for multiple teams such as Cloud9, Team Liquid, Renegades, and Luminosity Gaming where he presently plays. By September 2017, Tyler had 500,000 followers.
Within six months, the number had increased. The escalated increase made Blevins a significant gamer in the entire world. Richard set the Twitch record in March 2018 for a single person stream while playing Fortnite and has hosted a game with the iconic musician Drake, Travis Scott, and Juju Smith-Schuster. Blevins broke his record in April 2018 during his event known as the Ninja Vegas 2018, after accumulating a total of 667,000 live viewers
Currently, the famous gamer has had deals with a lot of record labels. As of 2019 Richard got a whopping $1 million from Electronic Arts, pay that was given for him to promote Apex Legends on his famous Twitch Stream, and also through his Twitter account.
Ninja and his wife
Ninja and his wife have a very admirable relationship. This is because Ninja wife is not only his companion but also his manager. Most companions have been known to like working separately and away from their spouses. However, this duo enjoys working with each other. Ninja manager is Jessica Blevins who manages to promote the professional career of her husband Richard and also maintain their home.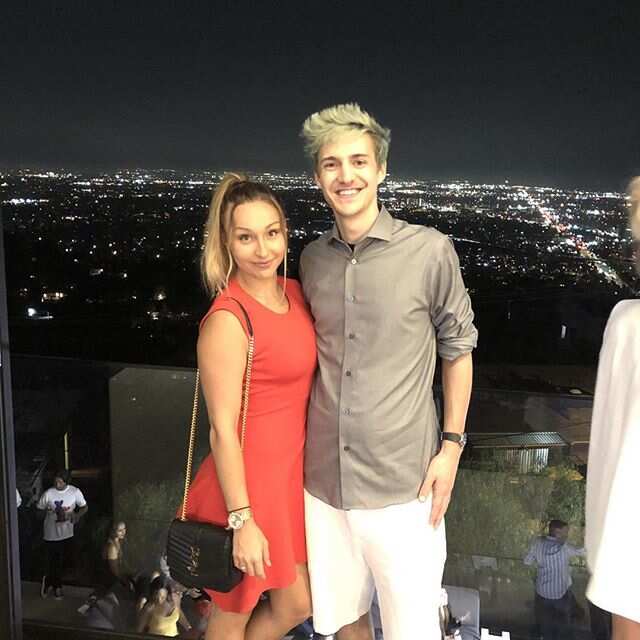 One of the couple to keep an eye on in the United States is that of Tyler Blevins and Jessica Goch. The pair has made a name for themselves in the gaming world and have slowly acquired massive followers in their accounts within a short period. Since the couple is so young and is already taking the gaming world by storm, fans cannot keep calm but anticipate what the couple has to offer.
READ ALSO: Tahj Mowry bio: age, height, siblings, girlfriend, is he gay?
Source: Legit