- Relationship blogger, Blessing Okoro, claimed to have built a seven-bedroom duplex on her 30th birthday and she shared photos of the property
- The real owner of the house, Onye Eze na China, slammed Okoro for deceiving people with his property and even came back to Nigeria to protect his home
- After being found out, Blessing Okoro still visited the residence with the aim of deceiving and confusing her fans
- In reaction to her lack of repentance, Onye Eze has arrested the blogger and made her admit in a live video that the house does not belong to her
Social media is a place where many interesting things unfold. The world has become a global village and information flies across continents with the speed of light.
Relationship blogger, Blessing Okoro, did not expect the days after her birthday to turn sour so soon. The 30-year-old celebrated her birthday on Instagram by sharing photos of a seven-bedroom duplex and claiming that it was her property.
PAY ATTENTION: Install our latest app for Android and read the best news about Nigeria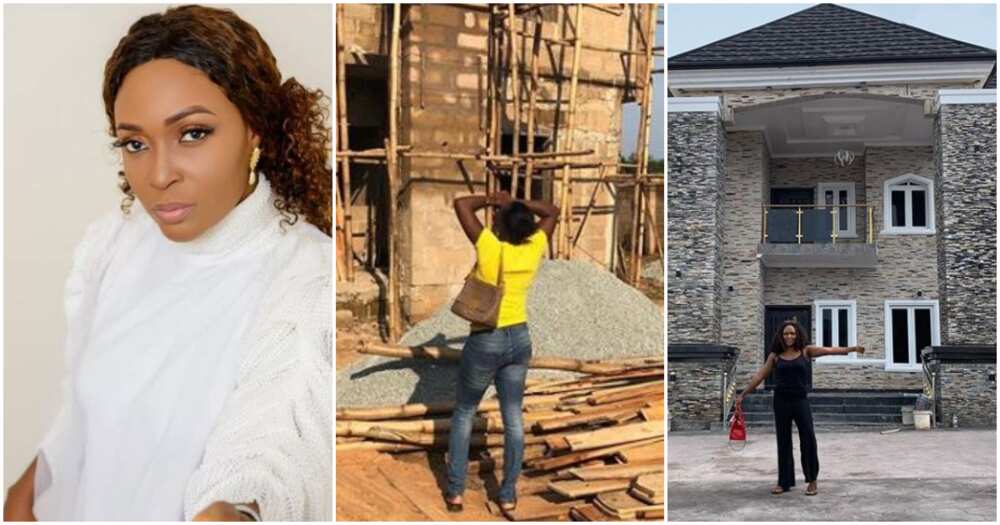 After the photos went viral, the real owner of the house Onye Eze, slammed the blogger for deceiving people with his property and he even flew back to Nigeria from his China base to make sure all was well with his home.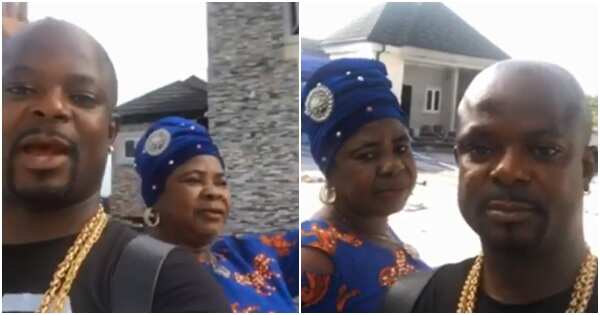 Despite the call out from the China-based business man, the blogger still visited the residence to take additional videos with the aim of confusing and deceiving her fans the more.
In reaction, Onye Eze arrested Blessing and she was seen in handcuffs, on her knees and admitting that the property does not belong to her.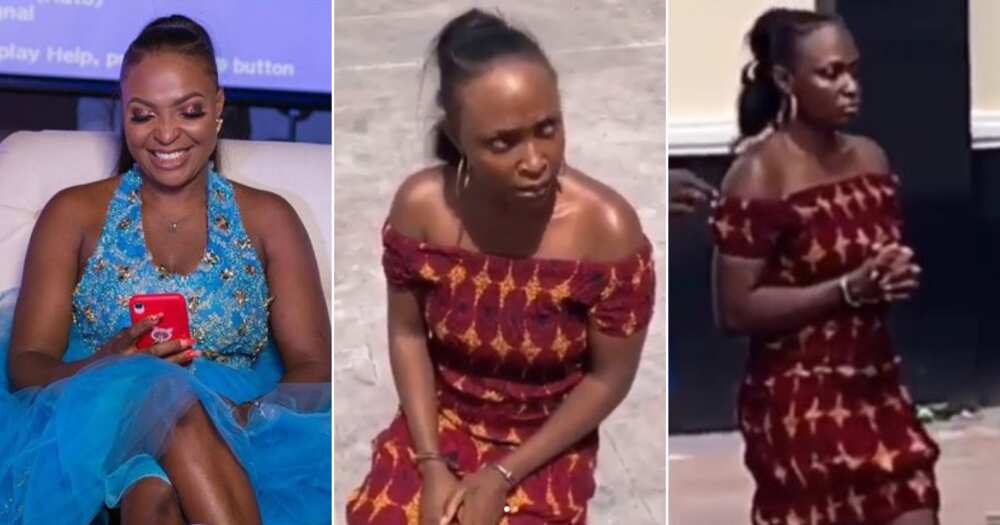 No doubt, the reports have set social media buzzing and several people have shared their opinion on the matter. Some people feel the arrest was needless and that Onye Eze took things too far while others feel the blogger deserves what she got.
See some comments below:
tbellz07: The level of ignorance with this generation of ours is so baffling. Someone trespassed on another persons property without the knowledge and consent of the owner, yet,the owner is being castigated for arresting someone actually caught in a criminal act because the offender is a celebrity of some sort? If you tresspass on someone's property in a country that has no gun laws and you are shot,that is the end. The person has the right to protect his property.
albert.asuquo: In as much I don't like her attitude toward the whole saga, the man went too far. I've some dude who come to my gate to take pictures. I feel happy cos is grace. Is a challenge
obidon_christian: I didn't see anything in this house that warrant this guy to shame this girl like this, I pity the poor girl and I hope her story will change soon, this girl desire your house and didn't take any legal action to take away your house, why embarrassing her
davidkatt: I'm so disappointed with the rate and level of English speaking uneducated gullible youths in this country, how dare you still speak English to defend her and then accuse the owner of the house? An intruder went into your newly finished project to take pictures and claim it, please isn't that impersonation? Not just that after your attention was called to it and you cleared the air she now went as far as airing a fake document as evidence to further prove that the property belongs to her, please is that same person not capable of selling the property? For your information, From my own little knowledge She should be sued for impersonation, trespassing, possession of fake documents and lying to general public. Then some people are now saying the rightful owner of the property is overreacting and oppressing her. Well lass lass WISDOM, KNOWLEDGE AND UNDERSTANDING doesn't come with speaking a foreign language
Nawa o.
Just recently, Legit.ng reported that Blessing Okoro claimed she bought herself a Mercedes SUV some days to her 30th birthday as an early gift.
The blogger, who is known for her relationship story page Break or Makeup on Instagram, bought herself a white G-Wagon Brabus.
READ ALSO: Personal letter from the Editor-in-Chief of Legit.ng (formerly NAIJ.com)
HELLO! NAIJ.com (naija.ng) upgrades to Legit.ng We keep evolving to serve our readers better.
Beware of fake friends in the music industry – Sammy Davids | Legit TV