The one question most people dread in an interview is, 'Why do you want to work here?' It may leave the applicant scratching their head and biting their nails, trying to identify how to answer the question. Despite having good curriculum vitae, most employers may not hire you if you do not give a definite answer to this question.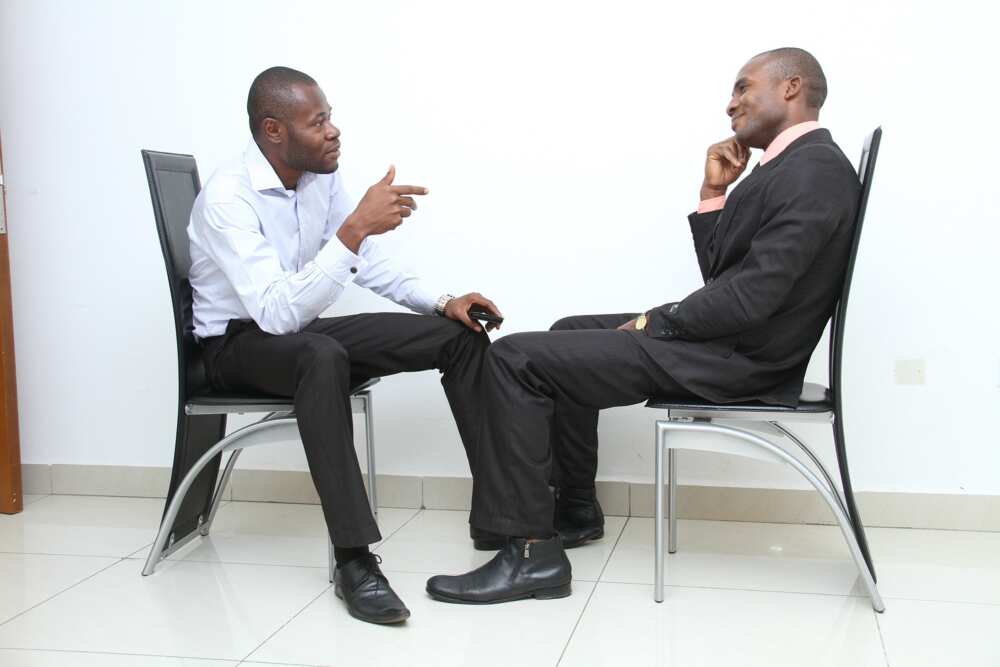 If there is a question that can make you doubt how prepared you are for an interview, it is 'Why do you want to work here?' Although the subject has no hidden meaning, it bothers the majority of individuals in the world.
Why do you want to work here?
If you have attended a job interview, then I am sure you are familiar with this question. It could take another form such as 'Why are you interested in working for us?' or 'Why do you want this job?' or 'What interests you about this position?' or 'Why are you interested in this position? or even 'Why this company?' Whichever form it takes, the fact remains that this question makes most individuals in an interview daunt formulating the answer.
While most people may think that employers or hiring managers ask them the question 'Why do you want to work for us?' just to satisfy their ego, the truth is the managers' aim at acquiring more insight about your motivation in applying for the job post, and how well you would fit to the culture of their organization. There is no better way that a candidate can adequately prepare for this question.
Candidates have been known to have a notebook full of 'why do you want to work here' answers, but ultimately ended up biting their lip once this question is asked. The solution is to stay calm and formulate a response that touches on the organization's missions and vision statement. The major mistake most candidates make is giving an answer that revolves around them. The best solution is one that focuses on not only the development of the candidate but also on that of the company.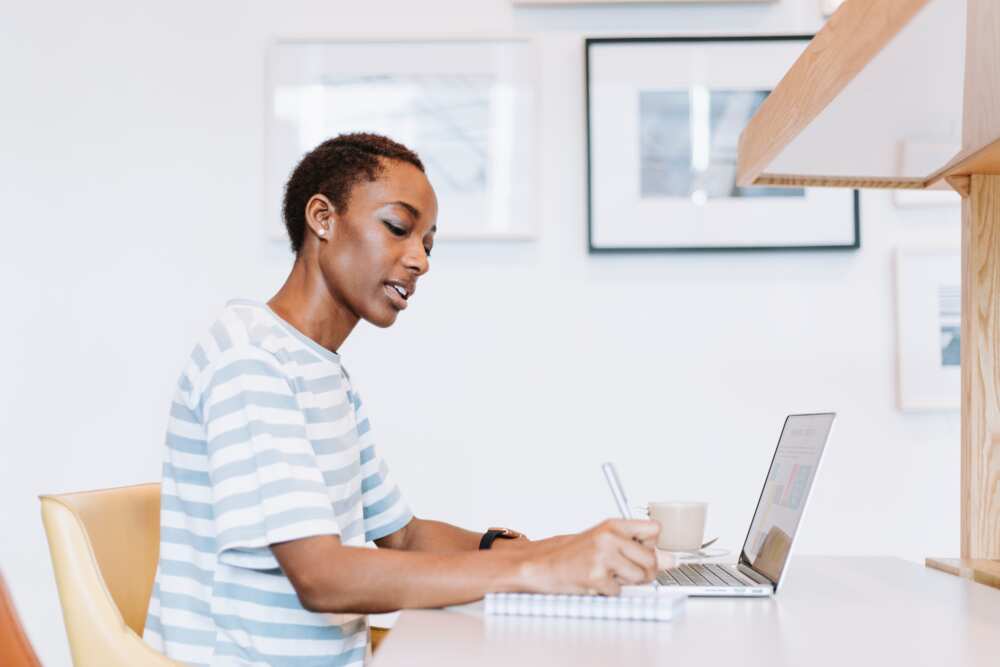 Here are some examples you can read through to help you draft your answer to the bugging question 'Why you want to work here?'
Example 1:
I came across an article a few months ago on the news about the outreach program your organization does with the community. Giving back to the community is a huge part of my philosophy, and I was excited to see that the feeling was mutual with your company. I was beyond excited when I found a job vacancy in my skill set here. I hope and pray that I can come to work every day to a place that I know that not only my technical skills are valuable but also my philosophies.
From this answer, it is evident that despite stating what your philosophies are, you have also aligned them with those of the company, and complimented the company on its outreach activities.
Example 2:
I truly believe in the value of teamwork, and so when I saw a vacancy with your company to join your marketing department, I had to ensure my application was put in. I strongly believe in teamwork that focuses on working towards achieving a common goal. As a team member, I will not only bring my skills to the table but will also make myself a valuable teammate.
The answer is appealing because not only shows you have skills in marketing but also indicates that you are willing to work in a team towards the achievement of the organizational goals.
Example 3:
I would like to provide my seven years of sales experience to an organization that is popular in the marketing world. Employees are always vouching for the values of the organization and how candidates must be encouraged to come up with viable projects. Due to this reason, I have selected your organization as my preferred choice of employment.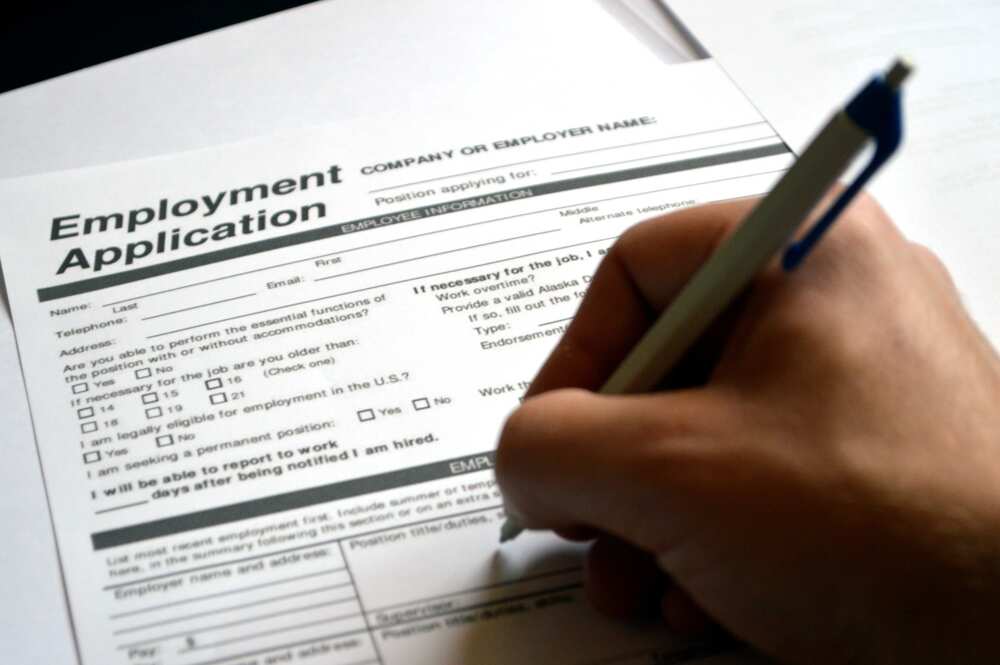 The answer shows that a candidate is declaring the company as their pleasant place of employment, and a company that gives its staff the opportunity of developing their projects and sharing their ideas.
READ ALSO: 10 tips for aspiring entrepreneurs to succeed
Example 4:
I came across an article detailing the company's current achievements in Business Week's featured article and how the company rewards hardworking employees with stocks. I believe I am an innovator and my resume contains all my accomplishments. I hope and pray that I, too, can someday be a part of the hardworking team that has made the company a success.
The answer indicates that the candidate is up to date with the company's trending subjects, and is very hardworking.
Example 5:
I have a track record and extensive experience in working with the latest innovative software in the world. I have experience in dealing with tough working conditions and thus, can be productive within the 1st month of recruitment. For more information, you can inquire feedback from my past co-workers and senior managers on the quality of my work. The reason I want to join your company is to keep up-to-date with trends.
The answer from this example shows that the candidate is confident with his quality of work, and has gone ahead to tell the hiring committee to contact either the past managers of employees. The answer indicates that the candidate has nothing to hide, and this makes the company more confident in hiring him or her.
Example 6:
I believe that my proven track record leading multi-functional teams makes me an excellent match for the job requirements. Besides that, the role excites me since I love developing certain edgy software products, and I know I could start delivering results from the first day.
The answer shows that the candidate is proud of the job, and has the experience, which makes him or her a suitable fit for the job requirements.
Example 7:
I have great respect for your organization's software products, and I would love to work with the best in the industry. I have pals in the industry who have told me about your organization's respect for their employees, and how there is a great environment for rewarding innovation. I feel my proactive style would fit in well here, especially in this specific role.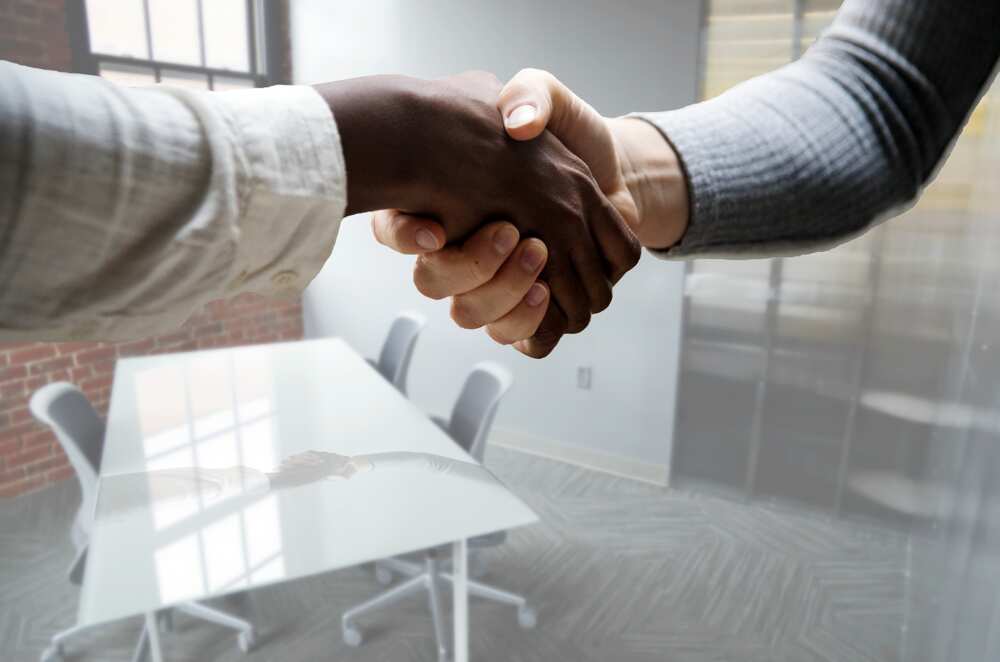 From the answer, the candidate praises the organization, the employees, and the work environment.
Example 8:
I recently have read an article about your hospital in The Los Angeles Daily Journal. I have learnt that your Oncology Ward has been the first one in California to solve the issue of breakthrough pain common to patients. It immediately struck me as a good job choice since for the past five years; I have been working with patient organizations that raise awareness of that prevalent, yet not widely acknowledged malady.
The candidate has acknowledged the organization and shows that the mission of the organization aligns with her or his interests.
Example 9:
First of all, I have bumped into Dwayne Richard and Alexander Smith, Associates from Philadelphia, and John Doe, CTO in the Florida office. I have spoken to them regarding your new plans to further expand into the Asian market. Since I graduated with a high GPA in Oriental Studies, this job post is something I am highly interested in.
The candidate shows that he is proactive in learning about the recent happenings in the organization. He further proves that he is comfortable networking, a key aspect that most hiring managers tend to look for.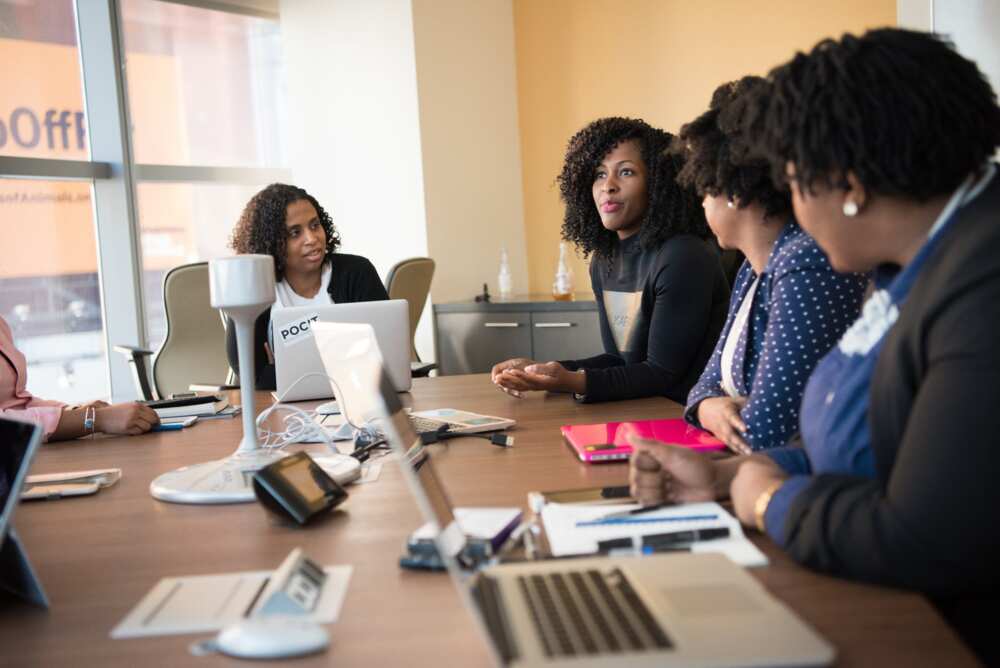 'Why do you want to work here' sample answer 10
I read an article about your new CEO, Geoffrey Rock and the organization's renewed investment in innovation. As a natural innovator, I am drawn to the post with your organization because I know that I will thrive since innovation is at the forefront of everything I do.
The candidate has indicated his or her ability to innovate, and suggest that they are up to date with what is happening in the company.
After reading this article, I bet when you come across the question 'Why do you want to work here?', you will comfortably answer it. Despite being a stumbling block for most candidates, it is, however, one of the most straightforward questions if one takes time to analyze the missions, vision statement, and goals of the organization.
READ ALSO: How to speak English fluently and confidently: top 10 tips