Aimee Osbourne bio: age, siblings, net worth, husband
When it comes to the beauty Aimee Osbourne, little is known about her due to her dislike for publicity. She is a face that is not so popular as her siblings in the family's reality show The Osbournes. Despite her distaste from publicity, Aimee has caught the attention of the public with her music and film career.
Although she may be famous as being a daughter of Ozzy and Sharon Osbourne, Rachel is also on the rise to stardom due to her acting and music career.
Aimee Osbourne profile summary
Full name: Aimee Rachel Osbourne
Date of birth: 2nd September 1983
Birth Town: London, England, United Kingdom
Parents: Sharon Osbourne and Ozzy Osbourne
Siblings: Kelly and Jack Osbourne, and half-siblings Jessica and Louis Osbourne
Profession: English-American actress and musician
Age: 37 years
Net worth: $5 million
Height: 5' 6" (1.68 m)
Husband: N/A
Children: N/A
Aimee Osbourne bio
If you consider yourself a reality series addict and have not watched The Osbournes, then you need to change this title. It is one of the most popular family reality television series presently. For those who have watched it, I am sure you have come across the elegant Sharon in this family MTV reality series. She is the mother of the super skilled Aimee. Unlike other family reality TV shows like the Kardashians which involve every family member, this one does not include Aimee. It is because she dislikes publicity, and prefers to keep away from the public eye.
Due to her lack of involvement in the family reality series, hardly one can describe Aimee in details. For example, it is hard for fans to tell you where she attended school, or even how she came to venture into acting.
So who is Aimee Osbourne? Aimee is an English-American actress, who is very talented and respected in the film industry. She is also a musician who has made multiple of her admirers not only fall in love with her acting skills but also with her voice.
Aimee was born on 2nd September 1983 in London, England by former Black Sabbath lead vocalist Ozzy and music manager Sharon. At her young age, Rachel was making appearances in documentaries and some videos which had an association with her father's career. The appearance was an indication that she had just begun her life in the media, because in 1998, Rachel made an appearance in the Howard Stern Show in 1998.
Despite the appearance, the current English-American actress did not manage to reach the peak of her success in acting, until early 2003 when she was cast in the MTV'S Wuthering Heights. Upon acquiring this role, Rachel did not shy from flaunting her acting skills. She surprised many fans from around the world, making fans and producers to take note of not only her acting talent but also her sexy voice. Her voice landed her the next role, which was a voice-over work in the 2014 animated film Postman Pat: The Movie.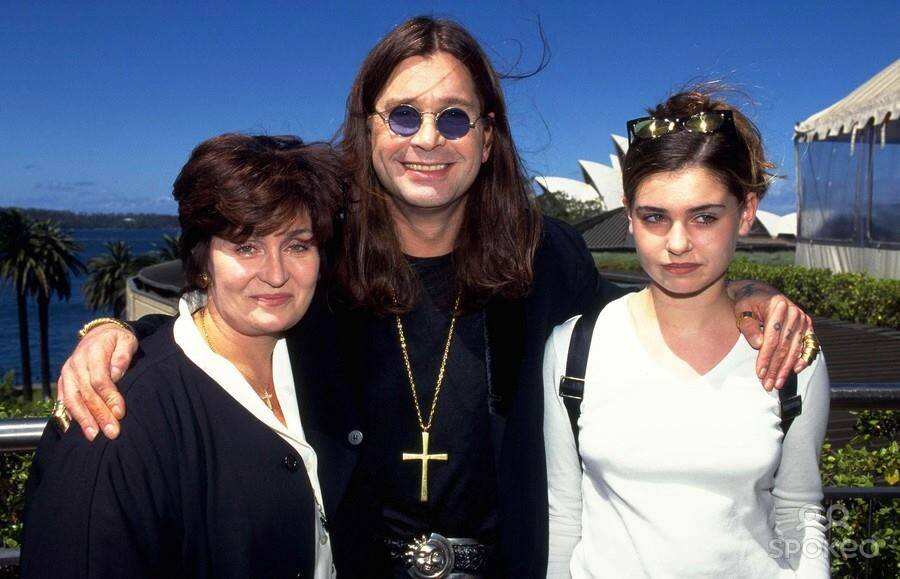 Since Aimee came from a family where the father was a highly recognized heavy metal musician, it should not come as a surprise that she decided to venture into music. Similarly, given that the genes of music success were deeply rooted in her family, it is clear that she would also have a successful music career. In 2010, the talented actress began recording and releasing tunes that fans came to love. She was releasing her music under the initials ARO, which signify her name (Aimee Rachel Osbourne).
As her music began hitting the airwaves, fans continued to fall deeper in love with the music of this talented lady. In contrast to Ozzy's heavy metal band, ARO is seen as synth pop, with inspiration from Kate Bush, P.J. Harvey, Portishead, and Massive Attack. Rachel has been known to produce and appear in her hit music videos. When she released the video of the banger Raining Gold, it was not her expectation to acquire so many viewers, likes, or even hits.
Rachel was however surprised and excited when 'Raining Gold' acquired 2 million hits in a time frame of two months. It goes to show that she was taking after the footsteps of her legendary heavy metal father, and was a force to reckon with not only in the film industry but also in the music industry. Although Rachel is not in the family reality television show, she, however, does not hold back in expressing what she thinks of the show.
Rachel once expressed that she was uncomfortable with some of the behaviours that her parents Sharon and Ozzy displayed on the television.
Who are Aimee Osbourne siblings and parents?
If you are a fan of Heavy Metal, then I am sure you are familiar with the talented musician Ozzy Osbourne. Ozzy was the lead vocalist for the famous heavy metal band Black Sabbath before being fired in 1979. After that, he ventured into his solo career as a musician. Ozzy is a British reality TV star and musician, who is famous as the Godfather of Heavy Metal. He has also featured in various programs and television shows. It is no surprise that Ozzy Osbourne daughter Aimee has taken after her father's shoes and is also a gifted musician and an actress.
Ozzy married Sharon Osbourne on the 4th of July 1982. Sharon is a film producer, a music manager, a TV personality, a presenter, an author, and an entrepreneur.
The talented musician is the father of this English-American actress and musician, while the beautiful music manager and reality TV personality is the mother of the actress.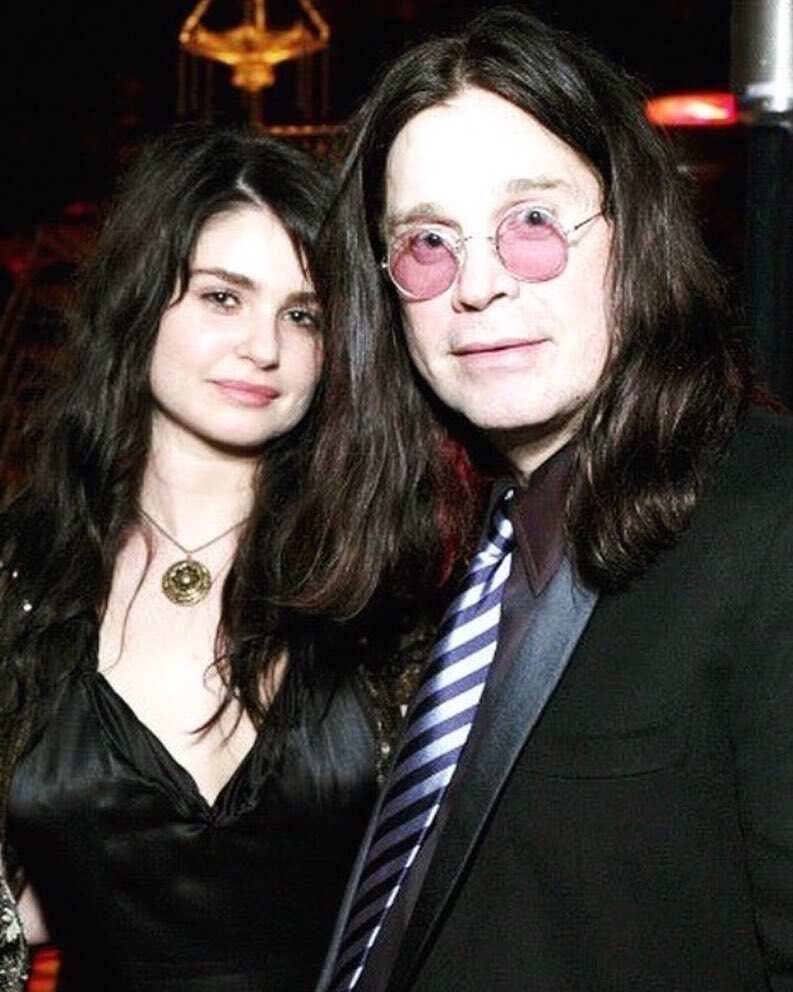 Sharon and Ozzy have three children who are Aimee, Kelly, and Jack. It goes to mean that the siblings of this talented actress are Kelly and Jack. Aimee is also a younger half-sister to two other siblings. These are Louis and Jessica Osbourne.
Aimee Osbourne height
The actress appears to have an outstanding height that complexes very well with her exquisite physique. Her height is 5' 6" which is approximate of 1.68 m.
Aimee Osbourne age
Rachel was born in London, England on 2nd September 1983. Her birth name was Aimee Rachel Osbourne. She will turn 36 years old on 2nd September 2019.
Aimee Osbourne net worth
Sharon and Ozzy Osbourne who are the parents of this great musician and actress have a successful career and booming net worth. Due to this, most fans have the assumption that Rachel also has an escalating net worth. Although it might not be as high as that of her parents, the modest net worth of this actress is $5 million.
Is Aimee Osbourne married?
Since the parents of this musician and actress have such a great bond as a couple, fans often wonder if the same applies to Aimee. Even more concerning is the fact that the public has never seen Rachel with a spouse and often wonder if she is even married. Given that this celebrity likes to maintain a very private life, there are no confirmations regarding Aimee Osbourne husband.
Although she may be secretive in her personal life, it is however evident that Aimee Osbourne is outspoken in her music and acting career. She is famous for her Raining Gold (2015), Wuthering Heights (2003), and Postman Pat: The Movie (2014). With such a track, it is only right to speculate that this actress, composer, and musician has more to offer to her fans in the future.
Source: Legit.ng