Heather Thomas is an American actress, screenwriter, author, and political activist. Her beauty and versatility have driven her to success and popularity in many states. As an actress, Heather is primarily known for her role as Jody Banks in the adventure series 'The Fall Guy' (1981-1986). The multi-talented actress later quit acting to become an activist in various causes. What inspired her to change her career?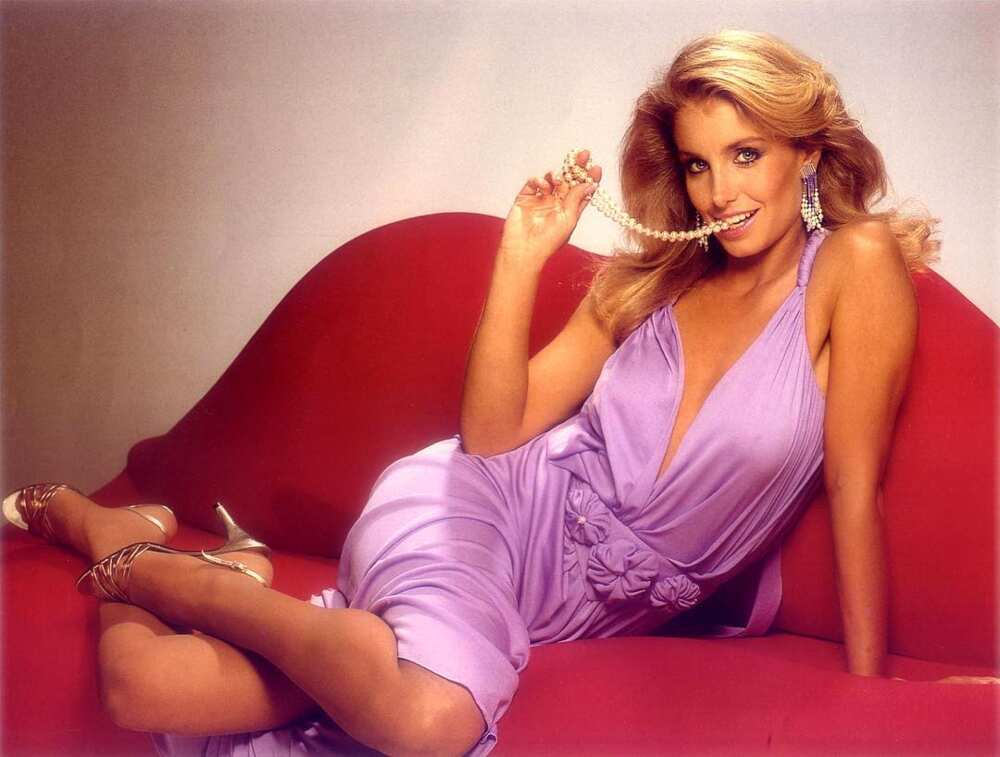 Talk about the strength of a woman, and Heather Thomas perfectly slides in as a role model to women out there. She has faced challenges in her life, but nothing could stop her from pursuing the mission she had. From suffering fractures to both legs in an accident to substance addiction, the activist has risen from the ruins and transformed into one of the most adored celebrities.
Heather Thomas personal profile
Full name: Heather Anne Thomas
Date of birth: 8 September 1957
Birth Sign: Virgo
Place of birth: Greenwich, Connecticut, USA
Nationality: American
Religion: Christian
Parents: Gladdy Lou Ryder, Leon Thomas
Profession: Actress, screenwriter, author
Height: 5'5" (165 cm)
Heather Thomas biography
The celebrity was raised alongside her siblings, Nicholle Tom, and David by their parents in Greenwich. Her mother, Gladdy Lou Ryder, was an education teacher, while her father, Leon Thomas, was a university dean. Heather attended UCLA, School of Theatre, Film, and Television in 1975 and graduated in 1980. During her time in the school, she was a member of Chi Omega organisation, an intergenerational women's organisation that inspires the work of women.
At 14, Heather featured in television as one of the hosts for the NBC series 'Talking with a Giant.' After her graduation, Heather also made several appearances in some television shows including 'California Fever,' 'Co-Ed Fever' and 'The Misadventures of Sheriff Lobo.'
READ ALSO: Victor Webster bio: age, height, net worth, wife, and children
Actress Heather Thomas
As an actress, Heather was a sensation with a pretty look of a movie star. Her first entry into film came when she was selected to be part of 'The Fall Guy' movie. The celebrity also appeared in several other movies, some of them include: 'Ford: The Man and the Machine' (1987), 'The Dirty Dozen: The Fatal Mission' (1988), 'Rodney Dangerfield: Opening Night at Rodney's Place' (1989), 'Red Blooded American Girl' (1990), 'P. S. I Luv U' (1991), 'Swamp Thing: The Series' (1992), 'Hidden Obsession' (1993), 'Pointman' (1995), 'Against the Law' (1997), and 'My Giant' (1998). She also earned a Gemini Award nomination, currently known as Canadian Screen Awards, following her role in 'Ford: The Man and the Machine,' which stands as her most notable movie in her career. Heather also scooped other numerous recognition for her best performances in different films.
Despite the successes in acting, her life would never be the same again in the field. Things began falling apart, and slowly the famous actress took a different direction in her career. So, what exactly happened to Thomas Heather?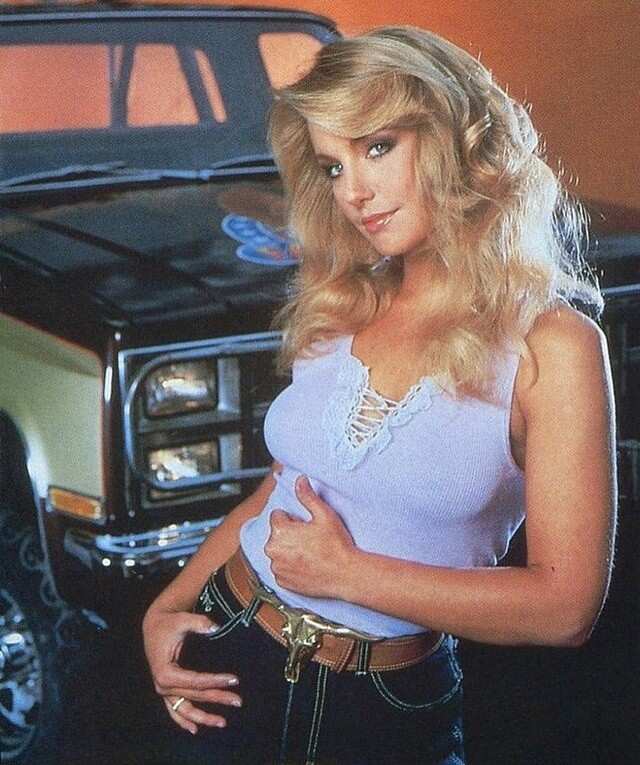 What happened to Heather Thomas?
Heather's life took a different twist in 1984 after developing an addiction to an addictive substance in her fourth year working with 'The Fall Guy.' She was admitted into a rehabilitation program and eventually gave up acting in 1998 following endless criticism from the media and public. It was a sad ending for the star who shifted to screenwriting. Her first plot was successfully sold out for a high price to Touchstone Pictures. Unfortunately, Touchstone failed to produce the film, therefore prompting the actress to reclaim the rights to produce the movie personally. She turned to write fiction before launching her first novel 'Trophies,' published by William Morrow in 2018. In 2014, the actress also appeared in the web series 'Girltrash: All Night Long' in 2014.
Heather Thomas now
There is no doubt Heather's life trajectory has been with ups and downs. The celebrity regained her healthy life after completing the rehabilitation process. Living a free life and even advocating against the abuse of substances.
From once a glorified actor gracing the television screens to someone working behind the scenes, how has the star transformed today and what is she doing?
Heather Thomas today
Everyone has a second chance, and this is what Heather capitalised on. Currently, she is known as a famous activist championing for the rights and freedom of various societies. She has been part of some foundations including the Amazon Conservatory board. She has also been on the frontline in hunting down actors accused of ill behaviour and violating women through other organisations. One of such cases includes the Weinstein scandal which has received maximum attention from the public.
The rejuvenated celebrity is also believed to be influential on the political front by contributing money to both Democratic and Republican political candidates. Some of the politicians include retired senators Mary Bono, Barbara Boxer, Al Franken, and current Senator Elizabeth Warren. She is reported to have contributed more than $280,000 to politicians since 1992.
In addition to being an activist, she also works as a scriptwriter and published author.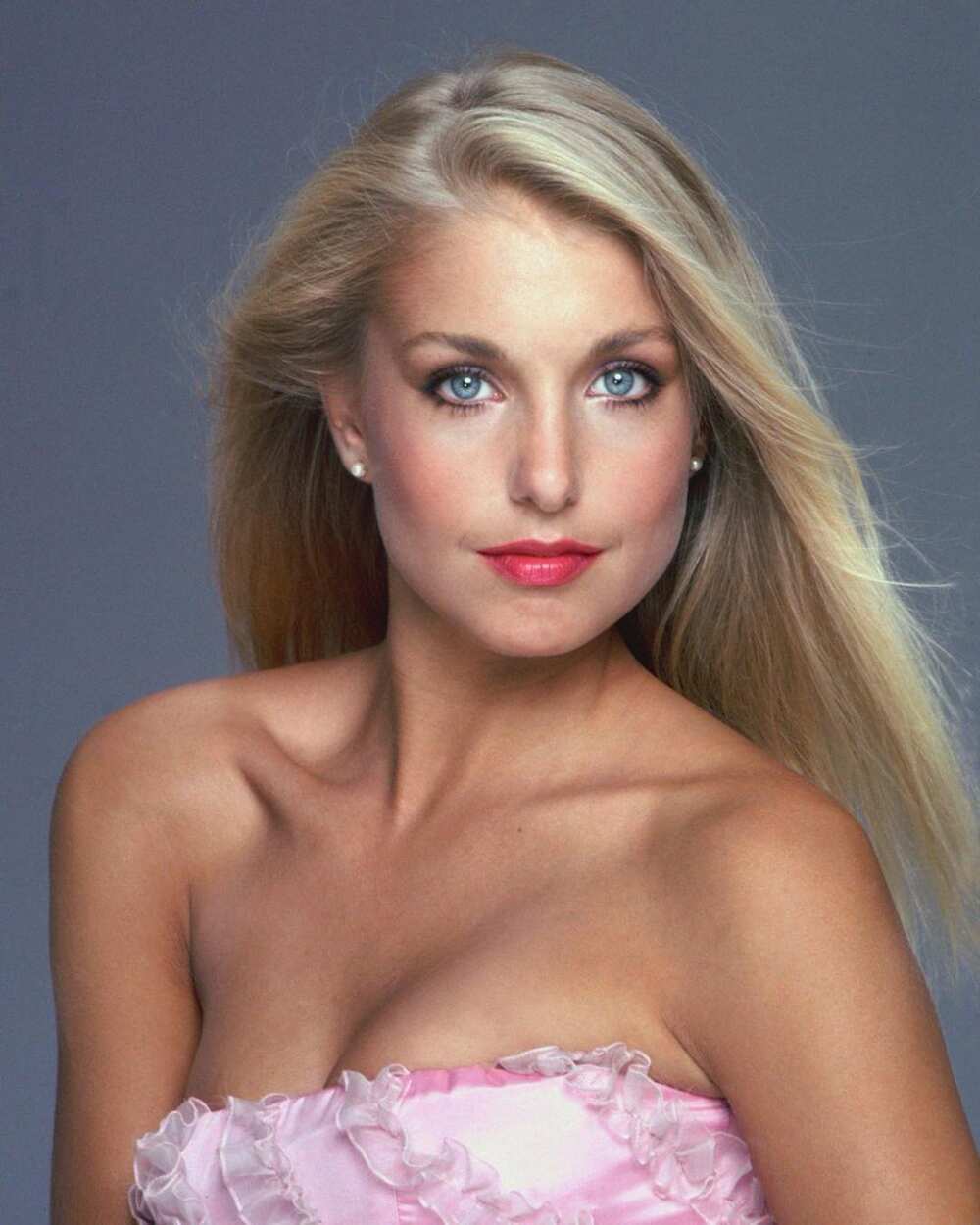 Heather Thomas net worth
Having taken you through the dramatic change in Heather's career, it is also essential to find out her net worth. How much has she made from her films and behind the scenes hustles? The various source records her net worth as at $2 million. The primary sources of her income include acting, screenplay writing and publishing author.
How old is Heather Thomas?
Age is just a number for Heather as she continues with her intense missions tirelessly. So how old is the political activist?
Heather Thomas age
Born on 8 September 1957, the celebrity is currently 61 years old. She is not giving up on anything and does not appear to retire anytime soon.
Heather Thomas measurements
When it comes to measurements, the celebrity is quite average. Below are her latest measurements:
Height: 5'5" (1.66 m)
Weight: 54 kg (119 lbs. pounds)
Body measurement: 36-24-34 (91-61-86 cm)
Shoe size: 8 (U.S.)
Dress size: 6 (U.S.)
Breast size: 36 inches (91cm)
Waist size: 24 inches (61cm)
Hips size: 34 inches (86cm)
Heather Thomas husband
In 1985, the celebrity tied the knot with Allan Rosenthal, a psychotherapist. For some reasons, the union did not last as anticipated and the couple divorced after only a year into their marriage. It took Heather four years to find her other love in Skip Brittenham, Hollywood attorney. The couple has lived together since then and has a daughter together named India Rose Brittenham, and her husband's two daughters from previous marriages.
The lovely couple has several joint projects including co-hosting of the L.A. Café, a monthly fund-raising breakfast in their Santa Monica home. They also own a fly fishing ranch in Wyoming (Jackson Hole).
Heather Thomas life is a true inspiration to many people. She lived a miserable experience but transformed into a strong wife and mother with a beautiful family. The life of this famous activist whose past was once a mockery has a lot to teach us. Through dedication and hard work, you can turn things back in your favour.
READ ALSO: Actor Hill Harper biography: parents, education, net worth