Ice Prince has done it again with his latest, Ice Prince - Hello Esther ft. DJ Tunez. If you love rap music and enjoy listening to local artists that get you, then you will fall in love with this hit. It does not matter that it is just a few days old, as the quality of sound ca be felt throughout.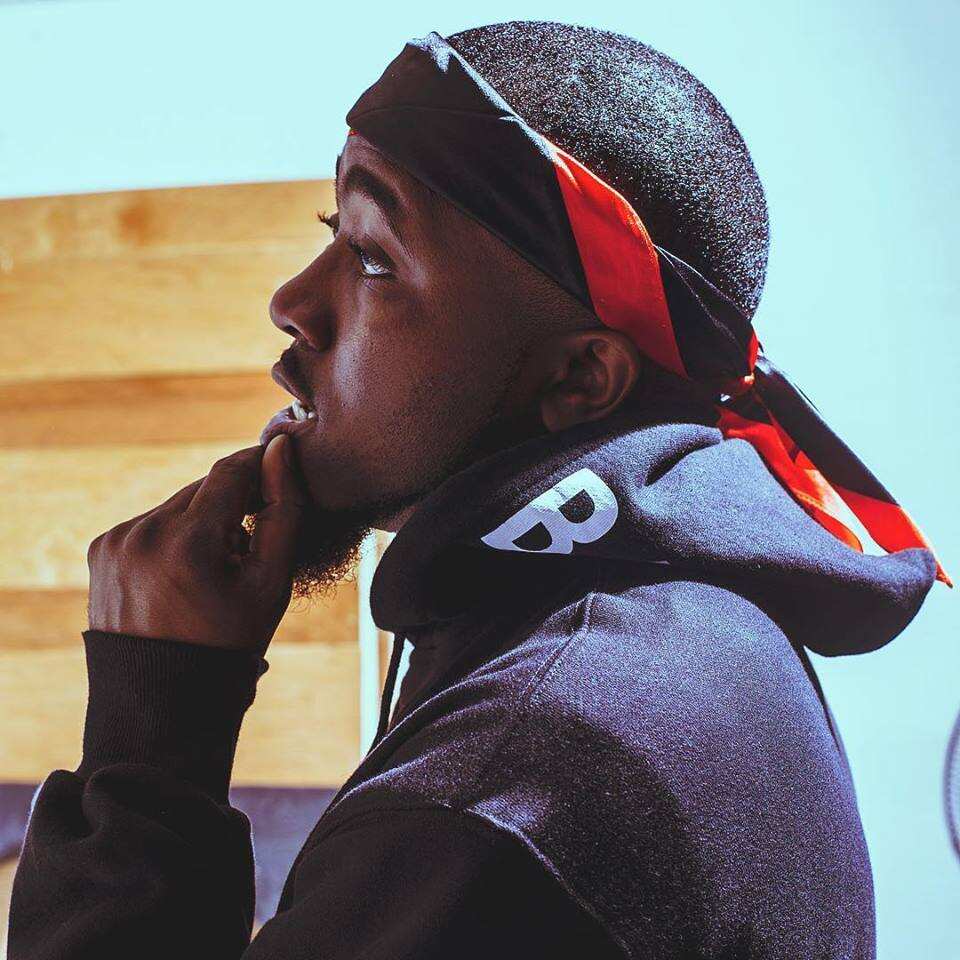 As one of Africa's leading rappers, Ice Prince Zamani comes through for his fans with another record titled "Hello Esther".In this one, he links up with one of Starboy Entertainment's official Disc Jockeys, DJ Tunez to wow fans, and as usual, he does not fail to shine.
Lyrics to the Ice Prince - Hello Esther ft. DJ Tunez
If you love the tune, chances are that you will be singing along to it. In this case,you better know the words right while at it.
Hello Esther
Can I come scoop you in a vesper,
Rodge around carries more chestknot
Teach you how to ball inesta
Or maybe you prefer all the text ah
Everything Luwi from the dress ah
Cox every time I tell you abut the walk on the beach that's when you tell me you
dont play with your siesta.
Hello Esther
I got my money on my mind now
Sametime to figure your behind out
And am trynna find a balance
Baby loving you is a challenge
Esther you remember when I flew you out to Texas
We had to put up the breakfast
Just a couple days to xmas
Trynna take you back to where we left this
Oh so you don't remember
Maybe im such a person maybe you just a pretender
The last few weeks I really be ....
If its heartbreak am wishing it back to the sender
Hello Esther
Tell me how you doing with your new boo
See you on the gram im like cooco
I understand why I never understood you
Girl you got some screws loose
Haaba Esther
You looking at chada machester
Your baka now shena all the boys dey press am
Even my homie way dey play defense for Westham
Godamn it Esther
Hello Esther
You know I never hit you like a wrestler
I always put you high never less ah
Baby you are always o my mind and I go no fit to lie yahyahh
Esther your next guy suppose dey answer me yes sir
I got ties and lace with Dj Mensah
That be my nigger from Ghana way got the answer
Esther
I remember that year when I could't afford to pay for semester
Back on the street had me feeling like im bond to be messup
I was on the hustling everyday game piece and guess what
Shoddy start dey messing up my mind
Esther,you know I have the drip like a Spencer
I know I had the game shaking like a dancer
But now you got a proper.....cancer you such a fvcking prankster
I had to play you my mind
With every word and every verb I can put on a rhyme
You know its real when I .....talking Esther
I made whole song and im don rhyme about fiesta
This is the realest sh!t i ever wrote
Esther.
The End!
Reactions to Hello Esther
Ice Prince - Hello Esther ft. DJ Tunez comes as a sequel to 'Feel Good'. The famous Nigerian rapper shows off his rapping skills and prowess, in addition to spitting some jaw-dropping and a few comic lines. Ice Prince may have been ignoring the rapper job for a while now, but this recent jam proves that the rapper still has his game together. It doesn't seem as if he has lost any of his vibes, something that proves his musical versatility. In this song, Ice Prince appears to be worried about a mystery girl named Esther. The girl must have probably messed up with the young man in one way or another.
Now that you a have a bit of background knowledge about the song, it is always great to check out what other people are saying about a song before you can confidently download it. Fortunately, this song has had quite a number of reviews from fans that can serve as pointers.
YouTube views
The 3 minute long audio is one that you want to keep listening to especially if you enjoy rap music. Here are a few views from YouTube fans:
simbarashe kahonde (1 day ago): he got this different chemistry of rap dat i luv
Francis Yackson (1 day ago): 
Michael Uwajeh (1 day ago): Zamani is all ice inside
READ ALSO: Medikal - Father ft. Davido: audio, lyrics, reactions
Instagram views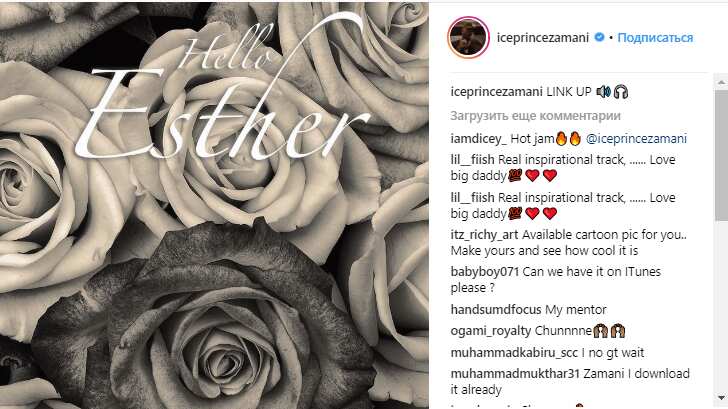 Fans on Instagram were not left behind when it came to saying a few things about this potential banger. Here are a few of their sampled views.
jhudebreezy: King ING
mvlandondada: Haba Esther
iceprincess_blog: I can't wait trust is gonna be dope
4149james: Hello Esther issa jam
funnyelmy: Everything is just funny to me ..is it because I'm too funny ‍♂️?
djxmannofficial:
iam_segzii: Sure Banger
a.b_nasir: Doplomatic bam
wisdomericson: Amazing
Choosing to download the Ice Prince - Hello Esther ft. DJ Tunez audio is a great idea. It is just a matter of time before this tune becomes a banger. Furthermore, if you enjoy quality rap, chances are that you will love this even more.
READ ALSO: