Sarah Snyder bio: age, parents, net worth, relationship with Jaden Smith
She is best known for being Jaden Smith's ex-girlfriend. Beyond this, this young lady has earned a fan base from her efforts as an actress and model. Sarah Snyder is a young, sassy and beautiful lady with physical attributes that many people envy. As she continues to grow in the limelight, she proves that she is also an ambitious person who is set to make all her dreams come true.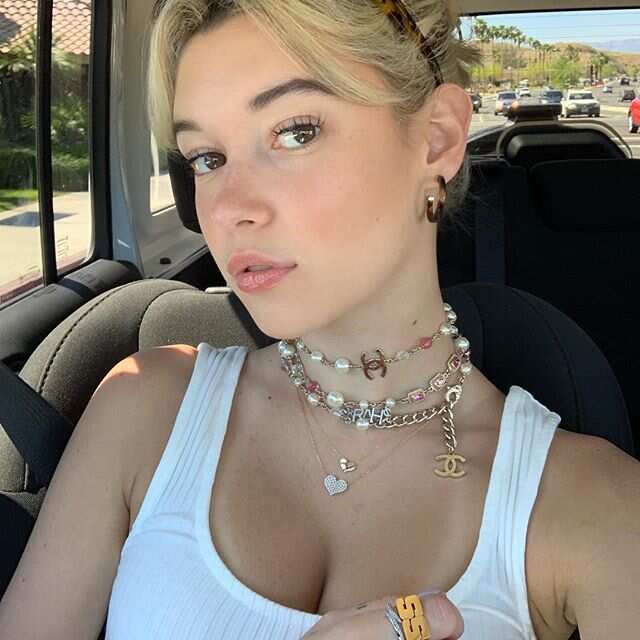 Sarah Snyder celebrates her birthday on the 30th of July each year. Her birth year is 1995. How old is Sarah Snyder? Today, Sarah Snyder age is 23 years and 9 months old. On the 30th of July 2019, she will be turning 24. She is an American citizen through birth, and her Sun sign is Leo. Her ethnicity is White. Read on to learn more this beautiful young lady.
Profile summary
Name: Sarah Irene Snyder (Commonly known as Sarah Snyder)
Date of birth: 30th July 1995
State of birth: New York
State of residence: California
Nationality: American
Ethnicity: White
Horoscope sign: Leo
Height: 173 cm (5 feet 8 inches)
Boyfriend: Jaden Smith (ex)
Profession: Model, actress
Who is Sarah Snyder?
Sarah is an extroverted and outgoing professional model in America. She is also an actress. The lady was brought up in New York. Details about Sarah Snyder parents have not been disclosed in the media. Similarly, she is yet to discuss her childhood and upbringing openly. It is also not known whether or not she has siblings. Her family life continues to be kept private.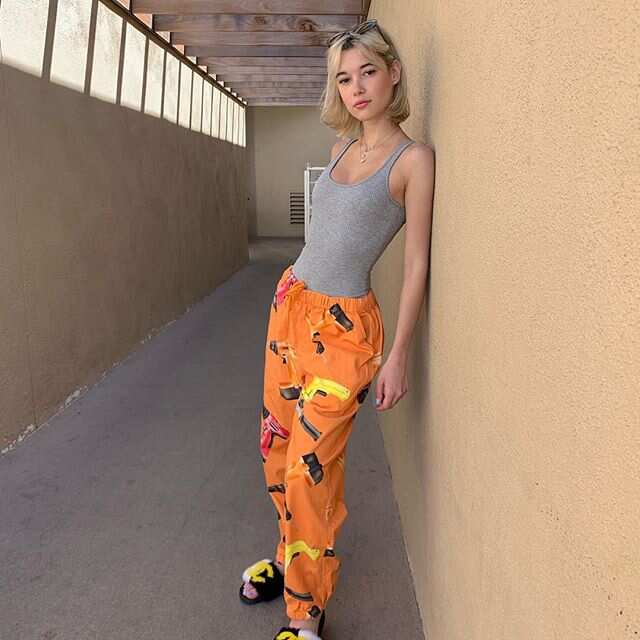 Career path
Sarah moved from New York to California to chase after her dreams. She started as a model for local brands. In 2014, she modelled for Urban Abstract Photography to give her the much sought after breakthrough in the industry. This photo shoot made other brands to recognise her and opened other avenues for her. Since then, she has worked with numerous big brands across the country. These include Calvin Klein, Forever 21 and UNIQLO. Recently, she featured in Vogue Japan. She was also the face of Hugo Boss, a German luxury house of fashion.
Snyder takes pride in being atypical. Her sense of style is eccentric. From her photos on Instagram, it is apparent that she enjoys wearing bright colours, new patterns and patched clothes. Her style is in sync with Kanye West's fashion line, so it came as no surprise when she was on the runway for the 6th season of YEEZY regalia.
In addition to modelling, Snyder is an actress who has featured in horror and thriller films. In 2010, she played Dotty in the horror movie Scarlet Rain. She also acted as Donna in Dead Woman's Hollow and was Laura Gentry in Ghoul Society. In the movie Night of the Living Dead: Genesis, she played Barbara Hamilton.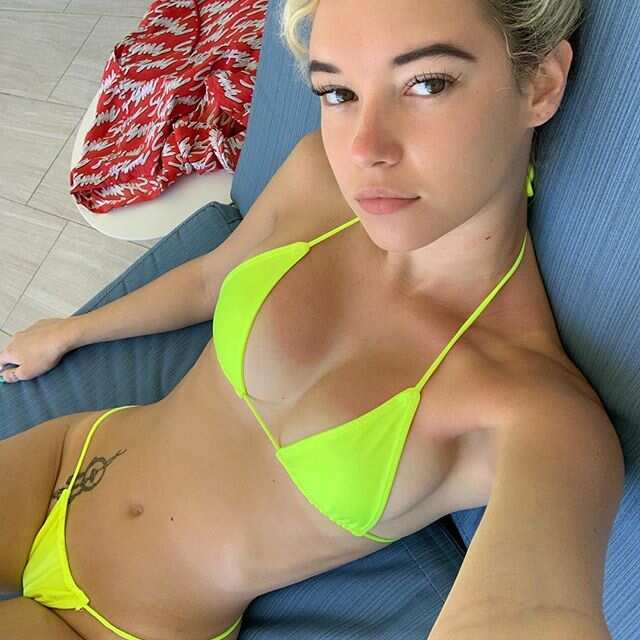 Sarah Snyder net worth
No one can dispute that Sarah Snyder is a hardworking model who has worked with high-end brands internationally. She has also featured in different horror films. Her exact salary from acting and modelling partnerships has been kept under wraps. It is, however, evident that she lives a flashy and lavish life from her social media photos. Even so, her net worth has not been established yet.
Sarah Snyder and Jaden Smith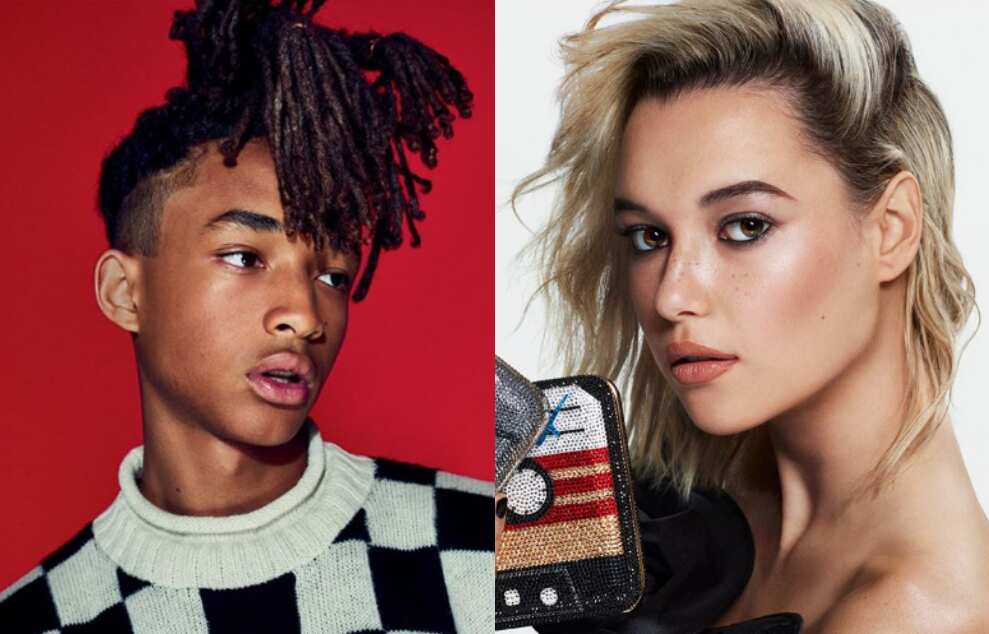 In the past, Snyder dated Jaden Smith who is the son of the famous couple Will Smith and Jada Pinkett Smith. Jaden is a singer, an actor, a songwriter and a rapper who often appears in the media. Jaden Smith and Sarah Snyder began their relationship in 2015. Their romantic association was captured by paparazzi and their photos as a couple were all over the tabloids. In 2015, the duo shared a kiss during the New York Fashion Week to the excitement of their fans. The couple often posted cute pictures of themselves on their social media accounts.
It was not long before the Sarah Snyder Jaden Smith relationship became rocky. Speculations filled the air as Snyder was accused of having a secret affair with a photographer Gunner Stahl. These rumours were incited by the surfacing of Snyder's photos with the photographer. Neither Snyder nor Jaden addressed the speculations. Jaden and Snyder continued posting affectionate pictures of themselves until they broke up in 2017.
Before Jaden and Snyder became a couple, she had previously dated a fellow model, Ian Connor. Their relationship started in 2014 and ended in 2015. After breaking up with Jaden, Snyder was pictured having dinner with the famous actor Leonardo DiCaprio. Again, rumours were rife that the two were dating. Neither she nor DiCaprio addressed these rumours.
Controversy
In 2015, the media covered an unexpected side of Snyder. She was charged with larceny after being accused of stealing a bag worth $15,000. This was a Hermès brand bag that she supposedly took from a famous consignment shop known as Penny Pinchers in Bedford, New York. Reports stated that the theft occurred on the 19th of February 2015. She was subsequently arrested after a 4-month thorough investigation by the Bedford Police.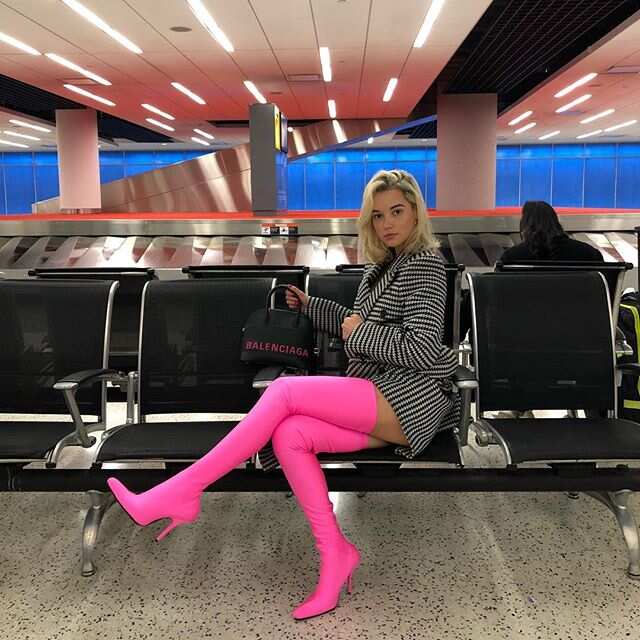 During the investigation, Snyder claimed to have been in Miami during the theft. She even produced evidence to verify her alibi. These pieces of evidence included plane tickets, cell-phone records and pictures. Even so, she was incarcerated, and she spent 56 days in jail. She was later released on an $8,000 bail. Soon after her release, she posted a photograph of herself in a T-shirt that had a mugshot printed on it. The picture went viral on Instagram. All charges against her were dismissed on the 10th of February 2016.
Many people have also suspected Snyder to be involved in substance use. They have claimed that she must have been a bad influence on Jaden especially because she is three years his senior. Rumours of her drug use emanated from a picture on social media of her showing some unidentified tablets on the tip of her tongue. There was also another picture that showed her snorting a powder that was rolled up in a note. Both the photos were taken down from social media.
Presence on social media
Snyder is an influential person on Instagram. Her verified page @sarahfuckingsnyder has a massive following of over 1.7 million followers. She often posts selfies and bikini photos. Her photos appear to be effortless proving that modelling is indeed inscribed in her genetic formulation. In 2017, Vogue Magazine recorded that she was one of the top Instagram pages to follow. As a social media influencer, she has posted pictures of her with other successful models such as Sofia Richie and Duckie Thot.
Sarah Snyder was the talk of town between 2015 and 2017 when she was in a relationship with Jaden Smith. The outgoing professional model and actress has made a name for herself in her career. Although she was once incarcerated, she continues to focus on her career and to enjoy her youth. She is proud to be an unusual model because it gives her a competitive advantage over other models.
Source: Legit.ng