CNN Rebecca Berg (Buck) bio: age, height, net worth, husband
The famous political correspondent Rebecca Berg is an impressive woman whose career amazes. This American journalist was a part of the New York Times team, worked at Real Clear Politics, Fox News, CBS, and other networks. She is now a well-known CNN reporter who works from Washington, D.C. Read on to learn the top facts about the beautiful reporter.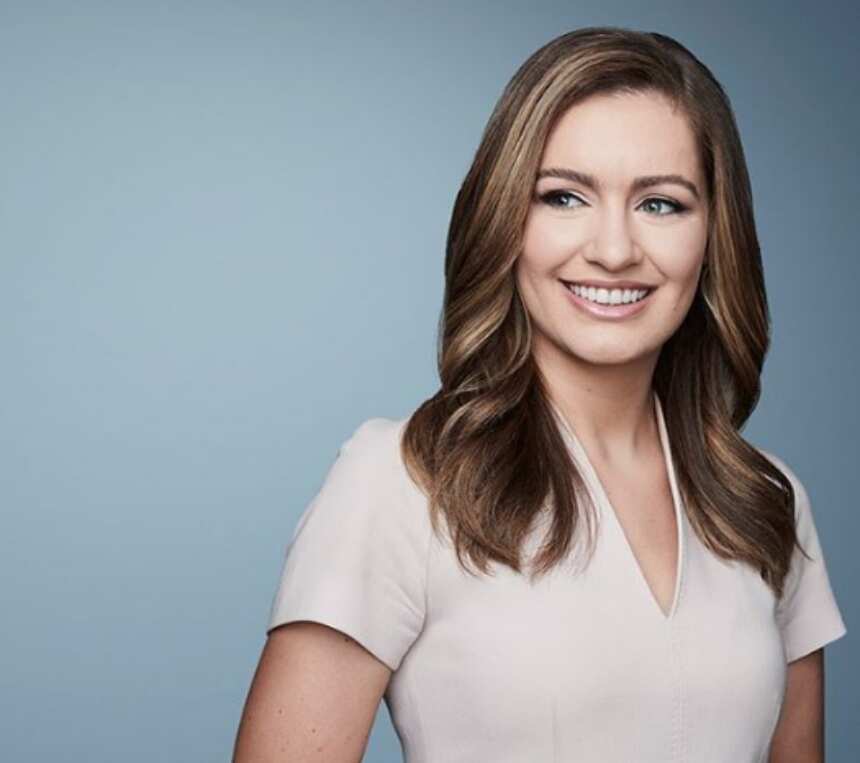 Rebecca Buck (Berg) is a real professional whose reports bring good money. Her outstanding work could inspire and motivate anyone interested in building a remarkable career in the world of political journalism.
Rebecca Berg CNN
Most people dream of developing their career and joining the most famous companies in their niche. The cooperation CNN – Rebecca Berg became a reality in 2017.
This talented and highly professional political journalist worked for different companies before she got a chance to name herself a CNN worker that November.
It is an excellent achievement for the woman who joined mass media in 2011 and built an incredible career from scratch, starting as a regular reporter who earned about 35,000 U.S. dollars per year and growing into a famous correspondent whose annual salary is way more than this sum of money.
One of the current tasks of Rebecca Buck CNN analyst and reporter is to cover the next year's presidential campaign (2020) in the USA.
Rebecca Berg bio
Rebecca Genelle Berg was born in the family of real estate brokers Kristi M. Gomez and the late Steven I. Berg.
As a child, the girl enjoyed writing. Her interest with journalism brought her to the University of Missouri where she studied political science and graduated with a bachelor's degree in 2011.
READ ALSO: CNN Pamela Brown bio: salary, net worth, husband, family
Right after completing her studies, she found a job at the New Yorker and St. Louis Post-Dispatch. Her career quickly developed.
In 2012, she was working for The New York Times. The same year she began her three-year cooperation with Washington Examiner and BuzzFeed.
In 2016, she covered the elections of the U.S. President. She was a member of RealClearPolitics and appeared on numerous networks, including CBS, Fox News, and others.
Rebecca Berg age
If you watch reports made by this journalist, you might wonder how old is Rebecca Berg. Well, she was born in January 1990. Her birthday is celebrated on January 17. She turned 29 years old in 2019.
Rebecca Berg husband
While many reporters are too busy with their work and have little time for private life, the latest star of CNN met the love of her life in Brendan Buck in 2013.
Rebecca Buck, a CNN journalist in the future, was working for BuzzFeed when she met her spouse. She covered congressional events, and he was a press secretary for John A. Boehner. Their first meeting occurred in the USA Capitol's basement, and they agreed to meet again a couple of weeks later. It was when they both felt there was an invisible romantic connection between them.
Rebecca Berg wedding
The couple dated for a long while before their official yet secret wedding ceremony last year. Since the woman is a famous journalist and her better half is a communications adviser to Representative Paul D. Ryan, their wedding in 2018 was covered by some of the top USA newspapers, such as The New York Times and others.
It is curious to note that the woman married for the first time in her life and changed her last name to Mrs Buck. At the same time, Rebecca Berg husband was married in the past. He tied the knot for the second time in his life, after the official divorce with his previous wife.
Rebecca Berg net worth
Average American journalists are usually paid from 22 thousand to 70 thousand U.S. dollars per year. Famous TV personalities can earn more than this.
It is believed the net worth of a CNN TV star is about 700,000 U.S. dollars. However, this information has not been confirmed.
Rebecca Berg height
The woman's height is believed to be about 5 feet and 7 inches (approximately 1.70 meters).
She has brown hair, blue eyes, slim body, and a beautiful appearance.
As you can see, Rebecca Berg is a hardworking American journalist who covers the political life of the country. She is happily married, works for one of the most famous networks in the world (CNN), and is believed to have a sufficient net worth thanks to her reporting talents.
READ ALSO: Laura Rutledge: age, height, husband and hot photos
Source: Legit.ng