Dina Eastwood bio: age, ethnicity, net worth, husband, daughter
Dina Eastwood is a shining star of TV screens. Her charming smile and pleasant voice are captivating. If you are wondering who she is or you are her big fan, then you will be surprised by some of Dina's biographical facts.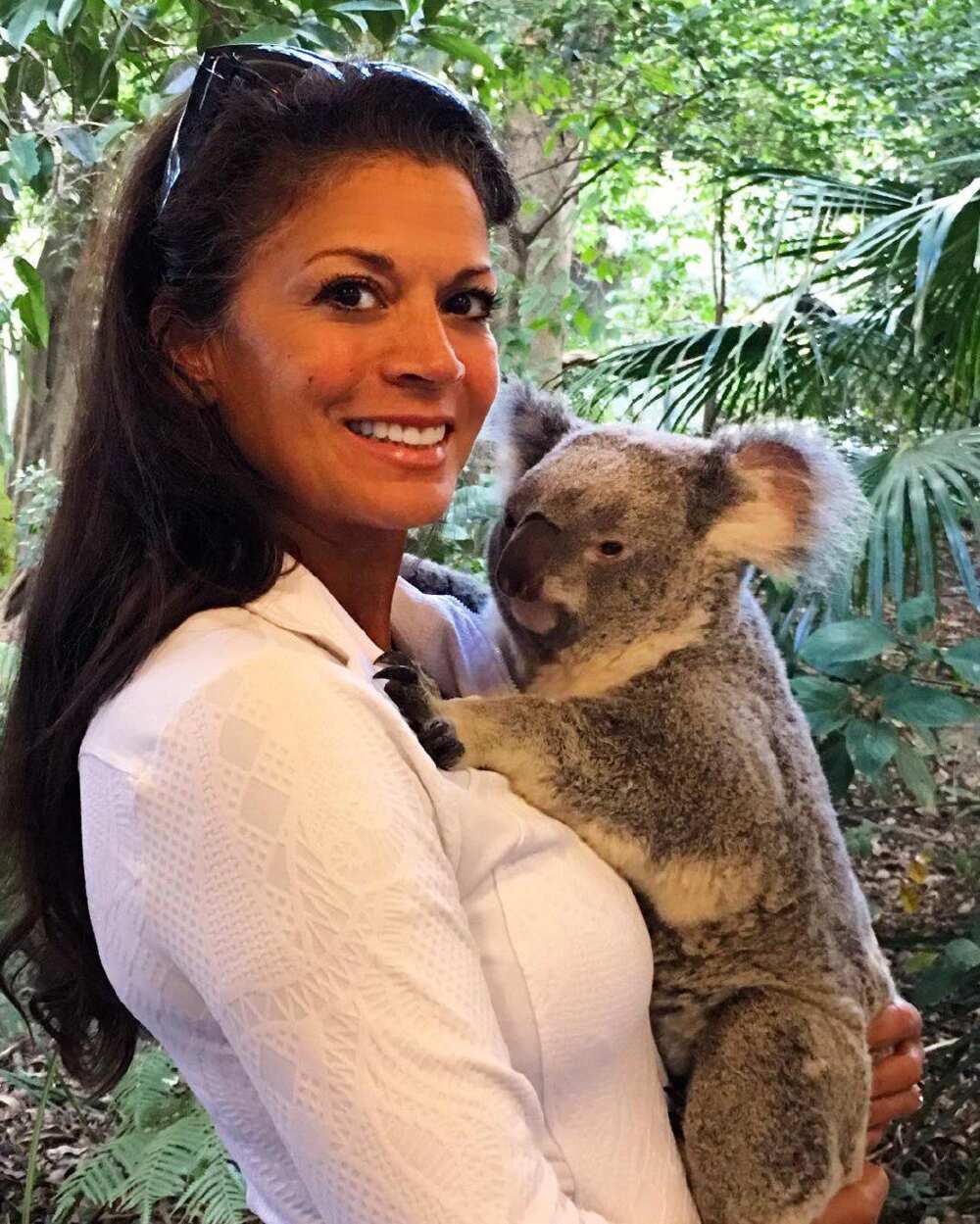 She is one of the most familiar faces on television programmes. Many viewers are amazed by her beauty and talent, although many say that she achieved such fame only thanks to her ex-husband. Keep reading, and you will learn more about the famous TV presenter.
Dina Eastwood profile summary
Full name: Dina Marie Eastwood (Ruiz)
Date of birth: July 11th, 1965
Age: 53 years old
Birthplace: Castro Valley, California, USA
Marital status: Clint Eastwood (m. 1996; div. 2014), Scott Fisher (m. 2016)
Nationality: American
Height: 168 centimetres (5 feet 6 inches)
Profession: Reporter, TV news anchor, and actress
Net worth: $20 million
Social networks: Instagram
Dina Eastwood bio and career
Dina Ruiz Eastwood (nee Diana Marie Ruiz) is a famous reporter, a TV news anchor, and an actress. She was born on July 11th, 1965 in Castro Valley, California, USA. Despite all her popularity as a reporter, this woman is best known for her marriage with the famous worldwide actor and director Clint Eastwood.
Her parents are Michael and Mary Lou Ruiz. Dina Eastwood ethnicity is multiple namely she has English, Irish and German (mother`s descent), Hawaiian, Japanese, African, American (father`s side) roots.
READ ALSO: Elise Jordan MSNBC bio: age, height, measurements, husband
She graduated from Mission San Jose High School, which is located in Fremont, where the woman grew up. Then future TV star continued her education at the Ohlone College in 1983. There was her debut as the TV news anchor in Ohlone College Television. The young lady had fingers in many pots, namely, she got brief education at the Arizona State University located in Tempe, and then she graduated from San Francisco State University, where she got a diploma in Broadcast Communications.
What do we know about her career? It is time to find out some brief facts.
In 1990, she first appeared as a reporter for KNAZ-TV in Flagstaff, Arizona. A lot of viewers liked her so much that the woman became a TV news anchor. She continued her activities at KSBW in the Monterey-Salinas, California almost a year later. Diane Ruiz ended her media activities in 1997. In 1998, we saw her at the A Quest for Excellence show, in which teachers, students and celebrities took part.
On February 8th, 2011, we heard about her as Dina Eastwood at first. She finally returned to her profession on November 11th, 2013. Every day at 5 pm the news presenter pleased the fans with her presence. For a long time, the woman has been co-host of the TV show Candid Camera.
The lady appeared several times as a reporter in two films of her ex-husband: True Crime (1999) and Blood Work (2002). She played Vanessa Reeve in the movie The Forger in 2012. There also starred her stepson Scott.
The reporter was listed in the San Francisco State University's 2009 Alumni Hot Shots and was a chair of The California Museum for History, Women and the Arts Board of Trustees.
According to many sources, Dina Eastwood net worth is estimated at $20 million.
Taking into account such a long list of achievements in the television sphere, one may ask a question "How old is Dina Eastwood?" She leads a healthy lifestyle and does sports, so we believe you will be surprised to learn that Dina Eastwood age is 53 years old.
Dina Eastwood family
This beautiful woman was married twice. Her first husband was Clint Eastwood (from March 31st, 1996 to October 22nd, 2013). She met the actor during an interview for KSBW-TV.
Once Clint was asked about what attracted him most to his ex-wife Dina. He answered in the following way:
The big doe eyes. She's a very forthright kind of person. It's one of those things you can't put your finger on because it's pheromones or something. So we got married, and we had a child.
Her second husband became basketball coach (from July 2016). Dina Eastwood and Scott Fisher are happy together. Instagram of the reporter is full of photos with him, her children and adorable dogs. The woman looks really happy and satisfied with her life.
Dina Eastwood daughter is a beautiful young lady. Her name is Morgan. She was born in the first marriage with Clint, on December 12th, 1996. Morgan looks like her famous mother. She likes to spend free time with the mother and her new husband.
Dina Eastwood is an amazing woman, a talented reporter, a beautiful mother and a happy wife. She dedicated her life to working and achieved incredible success. Earlier she interviewed, now she gives interviews herself. Videos with her funny and cute interviews have long gained popularity on the internet.
READ ALSO: Big Bang Theory's Aarti Mann: age, measurements, net worth, husband
Source: Legit.ng