Kara Del Toro bio: parents, age, height, measurements, boyfriend
The popular model Kara Del Toro has been getting a lot of attention lately. It is not hard to find her hot photos on Instagram. However, you may face difficulties while searching for trustworthy information about the celebrity on the internet. Luckily, we have done all the work for you, and we are ready to share our findings with you.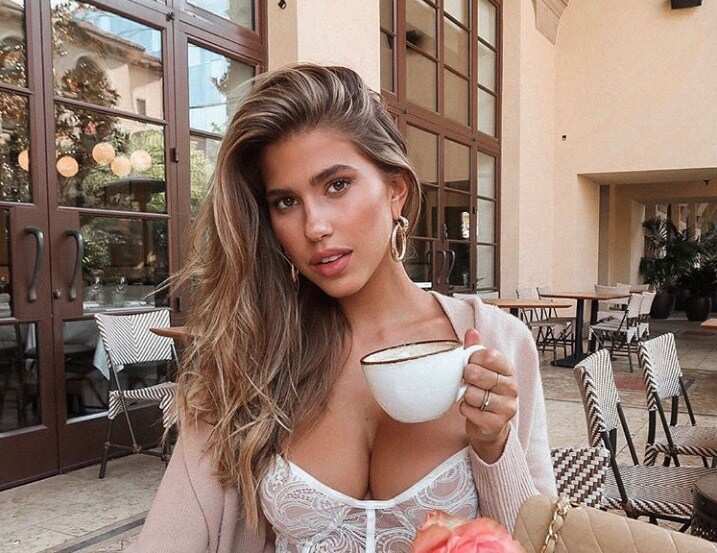 The woman gained most of her popularity due to her Instagram account and YouTube channel, where she shares her pictures and tidbits about personal life. Still, very little is known about her family and early life. However, being a public person, you cannot conceal everything about yourself. Thus, we have some luscious pieces of information about the woman you would like to read.
Kara Del Toro age and parents
The celebrity brakes the records of secretiveness. When you start looking for something other than Kara Del Toro hot photos, you start facing difficulties. Even such a certain and definite thing as her age becomes a true treasure when you manage to find trustworthy information about it. Thus, according to a fresh article published in the DailyStar, the celebrity is 27 years old. This data is proved by another older article in the DailyMail, which claims that the woman was 25 years old in August 2017.
READ ALSO: Bar Paly age, height, measurements, net worth, husband
As for Kara Del Toro parents, the only thing that is clear is that she has both of them. She mentions them from time to time. For example, in her interview for the GQ, she mentions that she wants to take her mother to Bali, Indonesia, for a vacation. It is also known that she grew up with her parents in "A small town in Texas between Houston and Galveston Bay."
Kara Del Toro boyfriend mystery
For a long time, it has been unknown whether the celebrity dates someone or not. Amazingly, there even were not any speculations about Kara Del Toro dating anyone. Luckily, in November 2016, the woman tweeted that she has been dating one man since middle school. Unfortunately, the name of this lucky guy has not been revealed up until today. We hope that when it comes to marriage, we will learn all the details about their relationship.
By the way, in her interview for the Fox News, she mentioned what a perfect date looks like for her:
"I think that's really cute, if you cook something nice together and watch a romantic movie on the couch, and fall asleep."
Kara Del Toro measurements and height
Body measurements are very important in the life of every woman. They are especially crucial for a celebrity, who is paid for demonstrating lingerie and swimsuits on her luscious body. So, Kara Del Toro height is 5 feet, 8.5 inches (174 cm), and she weighs 128 lbs (58 kg). She wears a bra size of 32B. The woman's waist size is 24 in (61 cm), and her hips are 36 in (91 cm). Now, you know the parameters of a killer body.
Kara Del Toro is a very secretive celebrity. We know very little about her parents and boyfriend. However, her body measurements are not a secret anymore. Moreover, you can enjoy her photos on her Instagram account that she updates regularly. Stay tuned to get the latest updates about the celebrity.
READ ALSO: Cyn Santana bio: age, nationality, brother, relationship with Joe Budden
Source: Legit.ng