ESPN Cassidy Hubbarth: age, height, ethnicity, net worth, is she married?
Who said that women do not like watching sports games? Cassidy Hubbarth proves that they actually do! Besides, she does not merely watch them but also shares the best sports news with an audience, and millions of people in America rely on her words and listen to her attentively.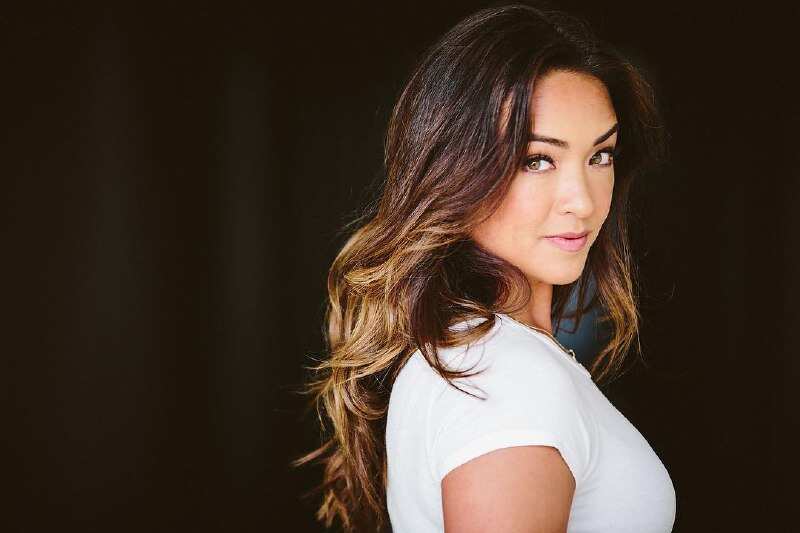 When this young lady broadcasts something or interviews someone, the eyes of the public are concentrated on her. This woman can attract attention and provoke public interest. She is a charming lady and a professional and smart reporter. Who is she indeed? How does she live? Go on reading, to find it out!
Cassidy Hubbarth career
Cassidy is an American TV broadcaster who can be seen at ESPN Cassidy Hubbarth Sports Center, ESPN2's NBA Tonight, NBA Coast to Coast for ESPN, First Take, Highlight Express. She also worked for Fox Sports South and the Big Ten Network as long as for Navteq as a reporter, and a producer for Chicago based NBC-affiliated WMAQ (NBC5) Network.
Cassidy Hubbarth ESPN career began in 2013 when she became a full-time broadcaster. Due to her hardworking and persistence, she was proposed to sign a multi-year extension of her contract to stick firmly to the project. She also collaborated with such media as Billboard, Allure, The Wrap, Dime Magazine/UPROXX, The Big Lead, and the Chicago Tribune.
Cassidy Hubbarth net worth is estimated at half a million dollars, while her salary is believed to be 200 thousand dollars per year. The TV anchor goes on working, so in the future, these numbers may potentially rise.
Recently, for example, the broadcaster decided to expand her media potential on social networks. In February it was announced that she was going to start a new half-hour Twitter pregame show with the name "Hoop Streams" before showcase Saturday NBA games on ABC. The show is supposed to be broadcasted from playgrounds. The principle idea of this program is to involve the public into more intimate relations with players, to show the other side of a game. Hubbarth commented:
"You get to know the players' personalities a lot more in the NBA. It is a much more intimate sport than the other leagues. There are less players. They are not wearing helmets. It kind of takes on a life on its own on social media. Every day there is something meme-able or GIF-able."
One may think that such kind of Twitter broadcasting is a desperate try to create hype around the woman, but the reporter claimed in one of her interviews:
"My interaction on social media isn't just about tweeting content — it's about how I consume it and apply it to my job and my reporting. My job is to be a reporter, not to be a personality on Twitter."
By the way, her Twitter gathers 125 thousand readers, and her Instagram has 128 thousand followers.
So sport became a big part of Hubbarth's life, but what is about her private life? Does she have time for rest and family?
Top facts from Cassidy Hubbarth biography
The woman was born on September 19, 1984, in Chicago, Illinois, USA. Therefore Cassidy Hubbarth age is currently 34. Her parents Gerry and Emmeline Hubbarth already had two children, and the newsagent was the youngest child in the family.
The newsagent recalled her childhood, studies and parents in one of her interviews:
"My high school, Evanston Township High School, is an incredible place. They had a television/radio/film club that I joined, and I got experience calling games for my high school on a local television station. I got some experience there, and I knew when I was looking at colleges that I wanted to find a place where I could study broadcast journalism. However, I come from very humble means, and I got a lot of financial help in scholarships to the University of Illinois, and my parents were like 'you're going there.' I went there my freshman year, and I interned at a radio station and did as much as I could in the communications program, but I begged and pleaded with my parents that I needed to be at Northwestern because of the journalism program there. I applied as a transfer and got accepted. I have no idea how my parents figured it out, but they figured out a way to send me there, and I finished out my degree there in three years."
Cassidy Hubbarth ethnicity is difficult to name, but she was born to a Filipino mother and a father who is of German and Irish descent. It explains some exotic, charming traits of her appearance.
READ ALSO: Mina Kimes bio: age, height, ethnicity, husband
The broadcaster has an extremely attractive appearance and looks like a real model. Cassidy Hubbarth height, for instance, is 5 feet 8 inches (172.7 cm). She is slim, and weight about 127.8 pounds (58 kg); her body measurements are 35-24-36 inches (88.9-60.9-91.4 cm).
Cassidy Hubbarth hot and wonderful photos may be found on her Instagram.
Male players of different teams adore her, once even LeBron James said after his game:
"We might need to have you here a couple more times, Cassidy, you give us that good luck charm."
However, does she have that one lucky man in her life who gets her good luck charm every day, or in other words, who is Cassidy Hubbarth married to? Go on reading to find it out.
Is Cassidy Hubbarth married?
The reporter is not one of those who speaks publically about her private life, and many of her fans often ask the same question: "Is Cassidy Hubbarth married?" She seemed so busy with her work, but abruptly in 2015, she posted a tweet where she answered to a rude man that she was married. But who is this mysterious Cassidy Hubbarth husband?
This information stays highly confidential, and the woman does not even make public appearances with her beloved she is believed to have. Nobody also knows details about Cassidy Hubbarth wedding, but one thing can be said for sure: the broadcaster is a mother.
She failed to appear on TV screens for some time, and recently she posted a photo on her Instagram with the following text:
"This is one of my favorite pictures from 2018 and not just because it's always special to work the ESPYS Red Carpet show, but I was also five months pregnant… and as I look at this picture today (as I'm feeding my daughter at 4 am) I can't help but think about how this was just the beginning of our journey together, taking on any challenges in our way (like 4 inch heels and 90 degrees weather?) and I'm just so filled with excitement, anticipation, blissful happiness and even fear as I think about our journey ahead and all the new beginnings, in this new year, as the new me, with her by my side."
Several months ago the thirty-four years old woman gave birth to a baby girl. It is her first child, and today she copes with a new role – a mother. However, who knows what is more difficult: to be a successful TV anchor or to be a mom.
It can be seen that Cassidy Hubbarth really enjoys sports and her profession, and, occupied with her crazy pace of life (journalists and reporters never rest), she stays an attractive lady in any situation. Besides, she not only knows how to be a successful journalist but also knows how to hide her private life from intrusion.
READ ALSO: Iyanna Mayweather biography and personal life
Source: Legit.ng