Stephanie Abrams biography: height, measurements, salary, net worth, personal life
Every time you switch on your television to watch some news or updates, there are familiar faces that you see. As this piece delves deeper into the Stephanie Abrams biography, you will quickly note that you might have already seen her on TV. At the moment, she works with The Weather Channel (TWC). Her other achievements include reporting for the Winter Olympics in 2010. Is that all about this talented TV personality? There is definitely more.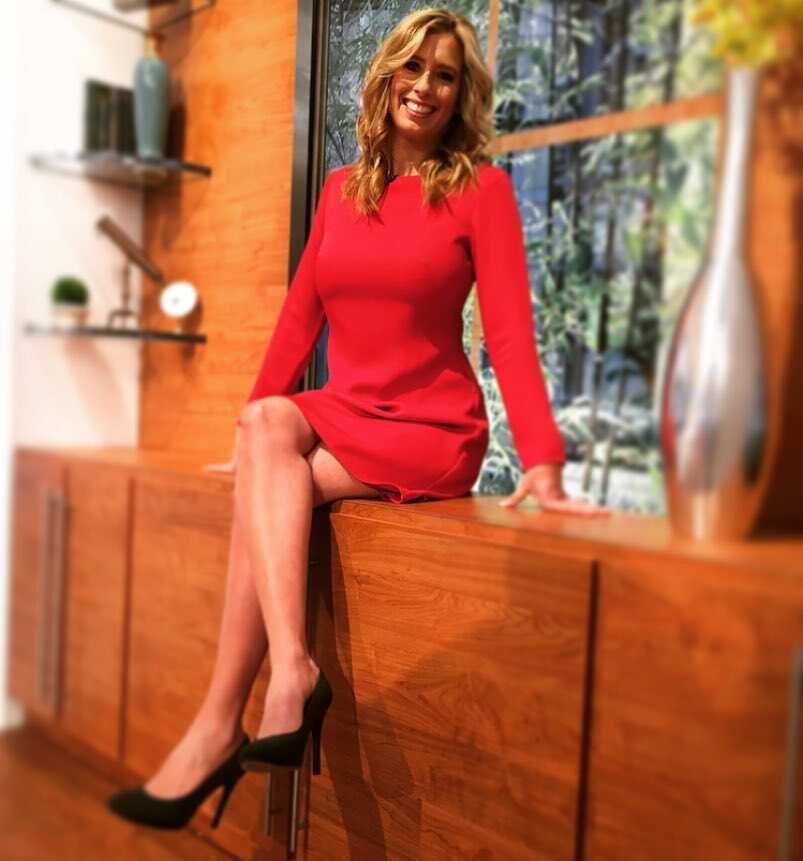 Stephanie started her television career back in 2003, which clearly shows that she is very experienced in her position right now. As you read on, you will find detailed information about her different workplaces, early life, as well as her body measurements and income. What about her marriage? We will cover that too.
Stephanie Abrams biography
This television personality was born in Miami, Florida. She grew up in the same place and studied there as well. From an early age, she spent most of her time with her dad since her mother was not around after their divorce.
In school, Stephanie graduated with a BSc. in Geography with a minor in Mathematics. She proceeded to get another bachelor's degree in Meteorology.
Afterward, she became a member of the American Meteorological Society as well as the National Weather Association. Later, in 2003, she began her career as a meteorologist at WTXL.
READ ALSO: Brittany Renner bio: birthday, age, height, career
Who is Stephanie Abrams father?
Because of the close relationship that Steph has had with her father, people have always wanted to know his name. Her father is Dr. Barry Abrams, who is a specialist in infectious diseases.
How old is Stephanie Abrams?
This talented host was born on October 27, 1978. That means she is currently forty years old and will be turning forty-one in a few months.
How tall is Stephanie Abrams?
She is 1.72 meters in height, which translates to 5 feet and 7 inches. Now, the next time you watch her hosting her show on The Weather Channel, you will have some insight into her reasonably tall physique.
Stephanie Abrams salary
Just like many employees, Steph likely signed a non-disclosure agreement with her employer hence the specific amount of money she earns monthly or annually is unknown. By extension, it is challenging to verifying her net worth without information about her salary.
READ ALSO: Perdita Weeks: age, height, husband and hot photos
Was Stephanie Abrams married?
When it comes to relationship information, Abrams has remained guarded; hence it is challenging to authoritatively verify if she has been married or to mention the name of her husband if he exists.
Social media profiles
Steph is active on social media, and her posts clearly tell you she loves everything to do with the weather. In one way or another, what she mostly posts is about the weather and updates about the same. Check her Instagram and Twitter profile.
From the above Stephanie Abrams biography, it is evident that she focuses on her job and career while keeping her personal life away from the limelight. She boasts of almost twenty years in the media industry as a weather specialist, and it looks like she is still going strong. It would be great to see her soar even higher than what she has achieved so far.
READ ALSO: Mina Kimes bio: age, height, ethnicity, husband
Source: Legit.ng