Melissa O'Neil: ethnic background, height, weight loss
Reality television competition shows are quite popular among the youth. It is not surprising to find your clique of friends following and binge-watching a bunch of such shows during their free time. Now, if you love singing competition shows, then you might just know Melissa O'Neil. Interestingly, if that name does not ring any bell, do not worry. Here is what you need to know.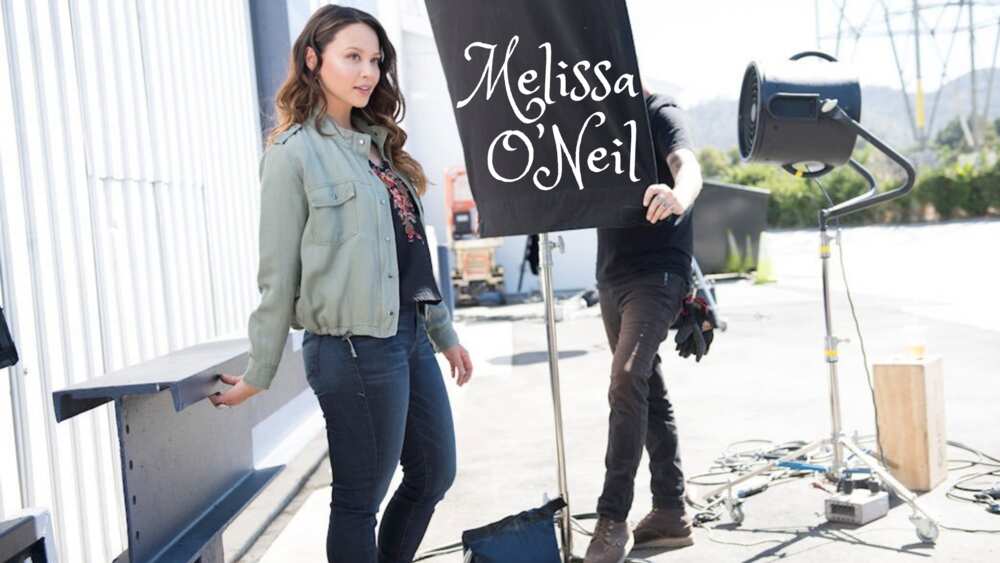 The full name of this talented singer is Melissa Crystal O'Neil. Some of her notable accolades include winning the third season of the Canadian Idol competition back in 2005. At the time, she was seventeen years old. Besides, she has also acted in a couple of movies and shows, and her character names were Portia Lin and Officer Lucy Chen in Dark Matter and The Rookie, respectively.
READ ALSO: Kay Adams NFL bio: age, height, weight, husband
Melissa O'Neil ethnic background
Besides finding out that Melissa was the first female winner of the Canadian Idol 2005, here are more interesting details about her. She was born in Alberta in a city called Calgary in 1988. Alberta is a province in Canada; hence that means O'Neil is Canadian by birth. Noteworthy, she is of Chinese descent from the side of her mother. At the same time, she shares some Irish descent thanks to her father's side.
How tall is Melissa O'Neil?
After being on television since her appearance on the Canadian Idol competition, it is pretty evident that people would want to know additional details about Melissa. In this case, her height is 1.64 meters or 5 feet 4 inches.
Melissa O'Neil weight loss
Fourteen years since O'Neil won Canadian Idol; it is now easy to note some changes in her body size. Make the comparison between when she was seventeen, and now that she is thirty. The singer has lost a bit of weight based on the comparison, but the exact measurement is unknown. As she actively does yoga, she will remain in shape as it stands.
Melissa O'Neil songs
After winning the Idol, this Canadian singer signed a recording deal with Sony BMG Canada and started releasing songs. She has a self-titled album that has the following songs in no particular order:
Driving Blind
Safe Place To Hide
I Won't Take You Back
Let It Go
Alive
String Me Along
Speechless
Outside Looking In
Just Like January
Original Girl
Forget About It
Kiss Goodnight
READ ALSO: Anthony Joshua net worth 2018-2019
Social media profiles
Melissa O'Neil is active on social media if you check her Instagram and Twitter pages. At the moment, she seems to be focused on her role on The Rookie since quite a number of her recent posts are about the show. The Rookie airs on ABC every Tuesday at 10|9c.
At this point, it is clear that Melissa O'Neil is multi-talented since she can be both an incredible singer and an interesting actor. If you loved her because of her singing, it is nice to hope that she will release new songs and albums soon.
READ ALSO: Who is Lena the Plug: age, real name, boyfriend
Source: Legit.ng