How to invite someone from Nigeria to USA
According to the U.S. federal law, Nigerian applicant must apply on their own for a visa to the United States. However, this person can be invited by someone who already lives in the U.S. which can make the process of getting a visa a little easier. If you were thinking about traveling to the USA, you might need to know what documents are needed. A letter of invitation is a good way to prove that you are a reliable citizen who has a valid reason for visiting and is not expected to ruin the welfare and stability of the country. So, here we are going to talk about how to invite someone from Nigeria to USA and how to write an invitation letter.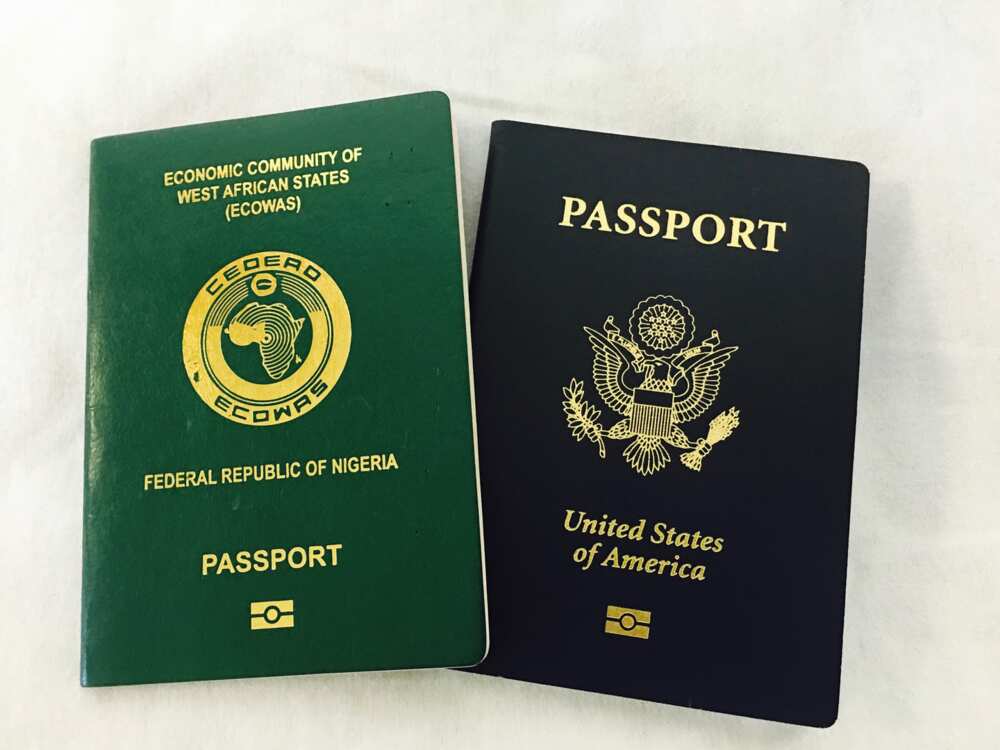 Photo from nigerianpassports.com
What is an invitation letter for a U.S. visa?
An invitation letter for U.S. visa is an informal document, a letter that is sent to a person who is requesting his or her presence to make a visit to the USA. An invitation letter should be sent to the recipient in advance as he might need some extra time to prepare for the trip.
Recently, getting a visa to the U.S. from Nigeria is quite challenging. Over a long period, the U.S. government has registered many cases when Nigerians entered the USA and overstayed the visit or never left. While an invitation letter is not an official document required to get the U.S. visa but it helps to show to the consular officer that visitor's intention is genuine.
Therefore, if someone is traveling to visit a family member or a friend, on business, attend a conference in the USA, it would be better if the host could write and send an invitation letter for visa.
READ ALSO: American Embassy in Nigeria: visa requirements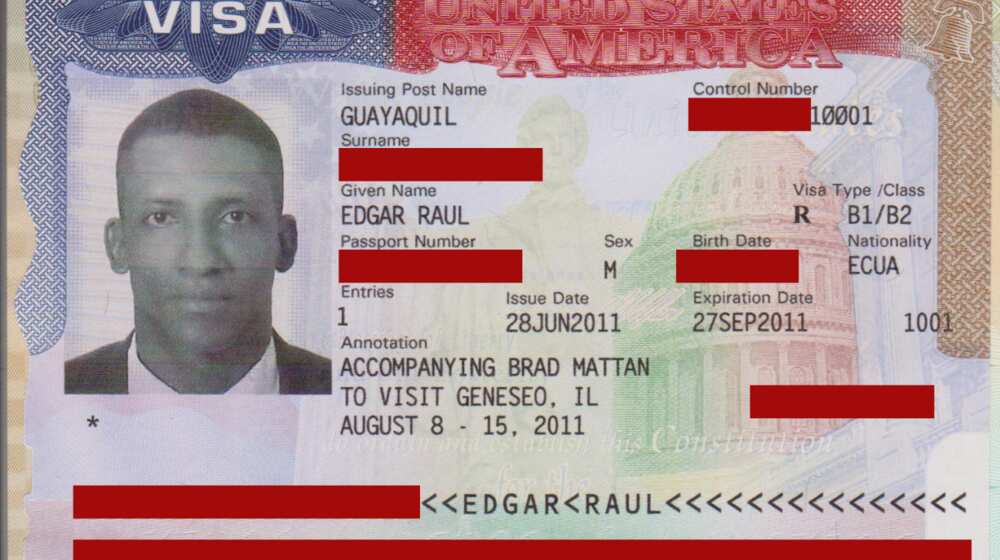 Photo from travelwahala.com
How can I invite someone from Nigeria to USA?
It is totally understandable that if you are the U.S. citizen or resident who has relatives in Nigeria, you would like to have them visit the United States. However, this can be not an easy thing to do. The reasons why a Nigerian citizen needs to visit the United States are not always clear to the U.S. Embassy in Nigeria. For this purpose, the U.S. citizen or resident might need to send a letter of invitation to the U.S. Embassy to reassure the consular officers that an invited person is not going to break the U.S. law.
In general, an invitation letter to the USA cannot guarantee that the visa will be issued. The thing is an invitation letter is not even an official document, but it helps to clarify the travel intentions of the Nigerian visitor. While an invitation letter cannot be based on the sponsor's assurance, an invited person must apply for the visa according to his/her own circumstances. On the basis of the invitation letter, visa application, and interview, consular officers determine whether or not the visa applicant will get a visa.
Once you agreed on the trip details with your friend or relative from Nigeria, you can write a letter of invitation. It may seem a little awkward, but you will have to explain the consular officer why your invitee should be allowed to enter the country. So, tell them why he/she is not a dangerous person but not in such a direct manner.
As mentioned above, in the invitation letter you need to include information that a visitor has strong ties to the home country, for example, close family, property, a good job, studies, etc. that he would not normally abandon.
Writing a letter of invitation is not necessary, but it helps in getting your family member or friend from Nigeria approved for a tourist or business visa. There actually is no form or regulation for the invitation letters. It should be addressed either to the U.S. Embassy located in Abuja, Nigeria or to the person you are inviting to the U.S. In both cases, all the necessary information should be provided in an appropriate form.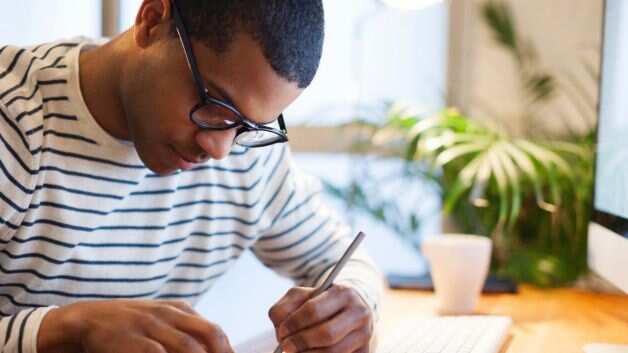 Photo: pulse.ng
For the adresser, the following details should be included:
the complete name of the host
date of birth
the address and telephone number in the United States
occupation and status of the host in the USA
a copy of a document proving his status in the USA
For the addressee, the following details should be included:
complete name
date of birth
the person's address and telephone number
host's relationship to the person being invited
the purpose of the trip
the period the person being invited is going to stay in the USA
information about accommodation and living expenses
You can start the first paragraph with the statement about your occupation and income as well as a possibility to provide your visitor with a place to stay. You might ask why do you need to prove your income? The thing is you are the only person who can vouch for the person who is coming to the U.S. This way, you will show the U.S. Embassy that you care for your visitor during his stay.
You can continue your letter of invitation by explaining who is the person you are inviting and what is their reason for a visit. List his or her name (as stated in his/her international passport), an address of his/her residence in Nigeria, your guest's international passport number, telephone number, e-mail address. Explain what relationship you are in with the visitor. You may even be a translator which can also help to ease the process of application.
The reason why he/she is visiting the U.S. may include traveling on business or tourism. He/she might like to see the country, enjoy the culture with a family member, spouse, etc. Remember that tourist or business visa excludes the possibility of permanent work or stay.
The last paragraph must include the details about the applicant's stay including location and time frames of entry and exit from the USA. It is essential to state when the visa applicant is planning to leave the USA which has to be agreed with the host in advance.
End the invitation letter with a respectful request for a visa for the applicant. For example, "I respectfully request that you issue a visa so that (name of friend) may enter the United States as my guest".
READ ALSO: Likely interview questions at the US embassy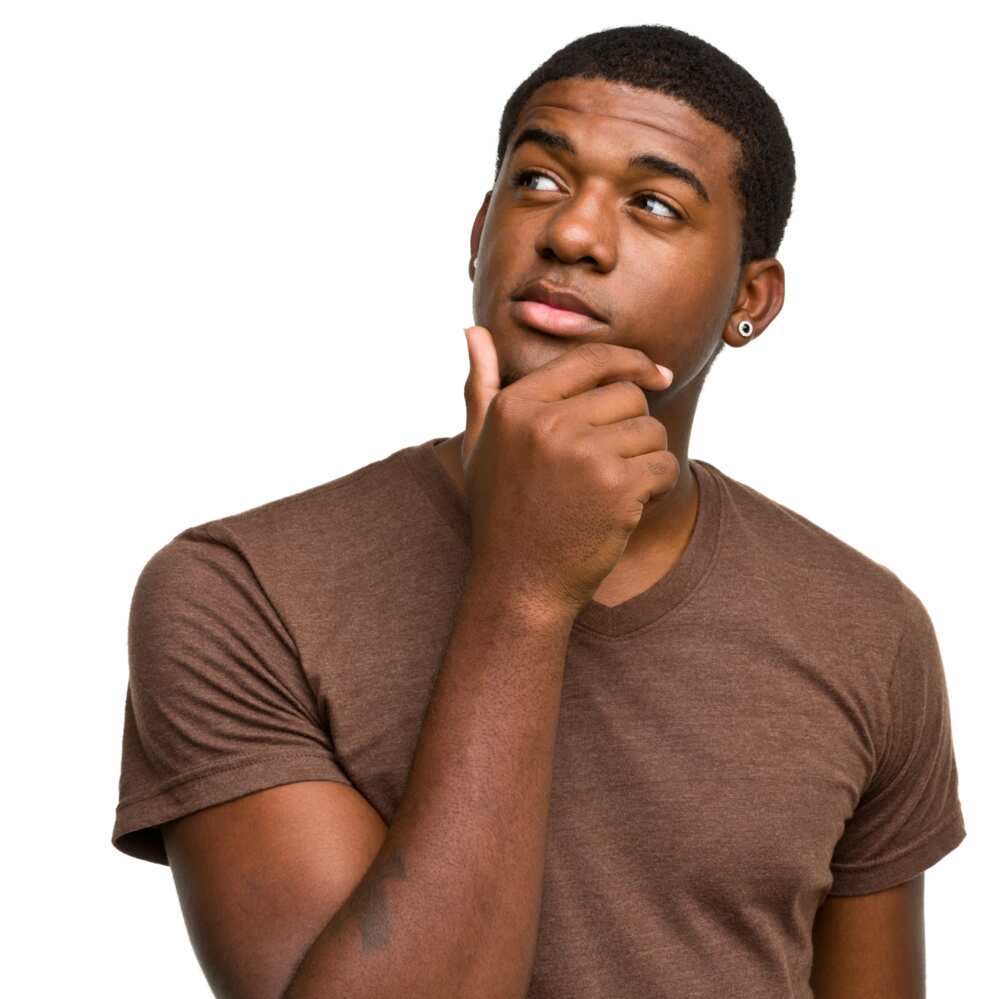 Photo: aboundingwisdom.com
How to write an invitation letter?
Below are two examples of how to write an invitation letter addressing it to the U.S. visa officer and the person you are inviting.
An invitation letter to the Nigerian family member
2d November 2018
Mazi Adichie
3497 St. Catherine
Kentucky, KY 74732
USA
Tel: 435-543-6545
Email: mazi_adichie©gmail.com
To: Yaa Adichie
15 Freedom Street, Lagos, Lagos State
Tel: +6547665476543
Dear Yaa,
How are you doing? How are father and Ngozi? I hope you are doing well. I am writing to invite you to spend this Christmas with me. As you remember we planned to visit many famous tourist destinations like Mammoth Cave, Dog Slaughter Falls, the Appalachians, African American Museum, Dallas world aquarium, and many more. I hope you will be happy to experience the American culture and spend Christmas in the USA this year. It is a good thing that you will be coming on the 15th of December 2018 and leaving on the 5th of January as my leave will be ending on the 3rd of January.
Be sure that I will take care of all your expenses during your visit to the USA. This will include accommodation, food, the travel cost, and your personal expenses.
I will send all the needed documents that are required to get a visa from the U.S. Consulate in Abuja, Nigeria:
U.S. Embassy, Abuja
Plot 1075 Diplomatic Drive
Central District Area, Abuja
Nigeria
Truly Yours,
[Sponsor's signature]
Mr. Mazi Adichie
An invitation letter addressed to the U.S. consular officer
10th of January, 2019
U.S. Embassy, Abuja
Plot 1075 Diplomatic Drive
Central District Area, Abuja
Nigeria
Dear Honorable Consul,
ASHANTI AZIKIWE - PASSPORT NO A0654765 - DATE OF BIRTH (07 NOVEMBER, 1968)
My name is Afolabi Balewa, and I reside at 7654 Military Road, New York, IL 60765. I am a surgeon and a permanent resident in the USA. I am requesting that you issue a tourist (81/62) visa to my friend Ashanti Azikiwe who resides at 7 Makurdi Street, Lagos, Nigeria. Ashanti and I have been very close friends for the past 5 years. I would like to invite her this summer to visit me in the USA.
Ashanti is planning to visit me from 20th of 2019 to the 30th of January 2018. I think this will be a wonderful time for us as I will be on leave. During this time, I promise to be fully responsible for her stay and all the personal expenses. Ashanti will be staying with me at the address stated below.
She will be returning to Lagos, Nigeria on the 30th of January 2018.
Ashanti will be presenting to you this letter as well as other proofs of ties with Nigeria. Your kind consideration of this request will be greatly appreciated.
Sincerely,
Afolabi Balewa
7654 MIlitary Road
New York, IL 60765
+1897-987-7654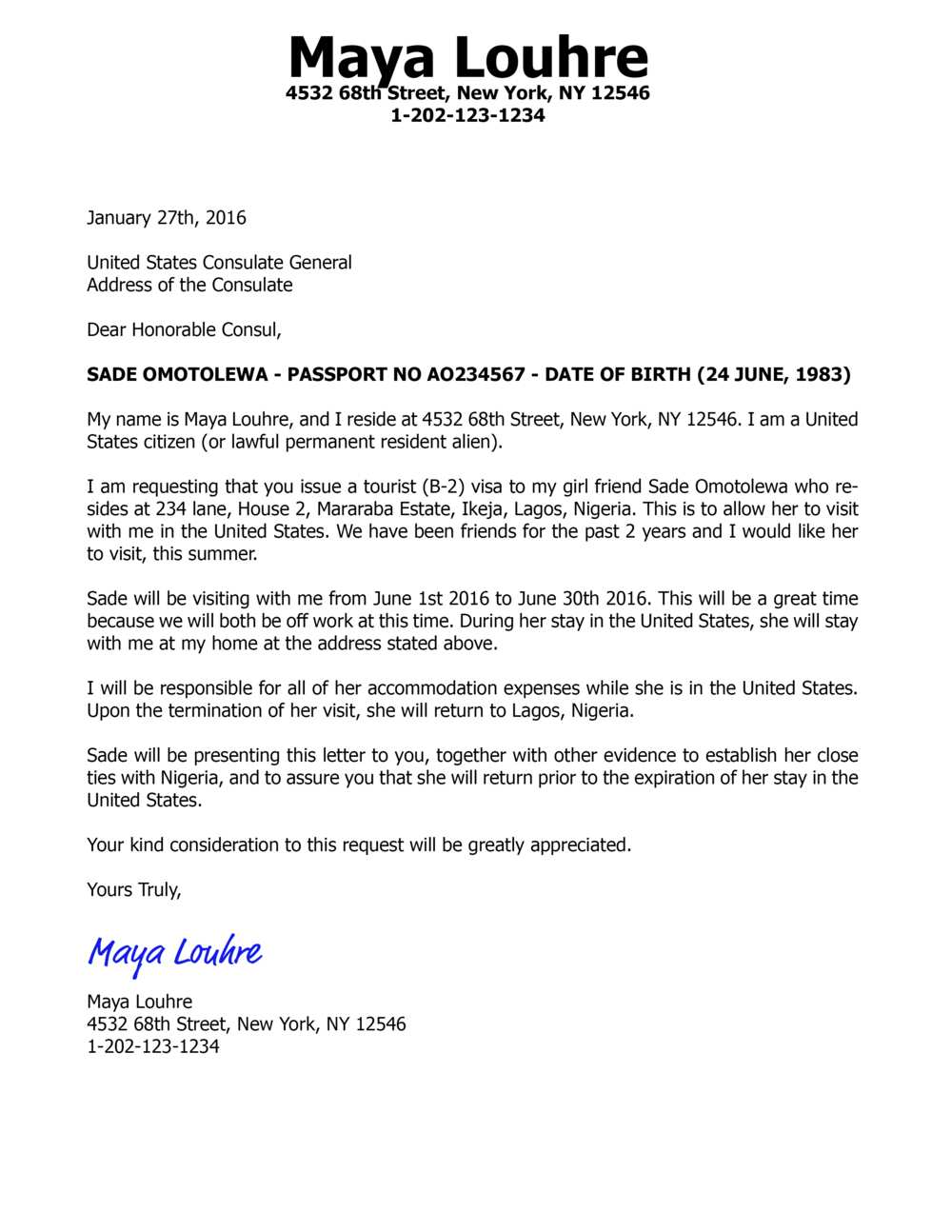 Photo from sampleinvitationletter.info
How to send invitation letter from USA to Nigeria
Make sure you mailed the invitation letter to your friend in Nigeria so he/she includes it with the visa application. In case, you are writing an invitation letter to the U.S. Embassy, you must send it directly to the address you included in the letter.
How can a Nigerian come to America
There are some important requirements Nigerian visa applicants must fulfill when traveling to the U.S. for business or pleasure. They are the following:
the applicant must have a residence in Nigeria to which he will return after the temporary visit
the applicant intends to enter the USA for a specific period
the applicant goes to the U.S. to engage in legitimate activities like a business, tourism, visiting family members or friends, etc.
The proof of residence is basically determined by applicant's ties to his country. These ties may include property ownership, university studies, family and/or employment. Each applicant's situation is unique and is considered individually by the U.S. Embassy.
The second requirement refers to the duration of the visit. Most of the time, business/tourist visa implies short visits. The visa applicant from Nigeria must demonstrate to the consular officers that his travel intentions fall within the particular visa class's parameters. Applicants must also be able to demonstrate that he is planning to return from the U.S. to his residence in Nigeria in a timely manner. Remember that the person should be going just for a few weeks or so. If the visitation is longer than that, the U.S. Embassy may become suspicious. If someone would like to visit for 4,5 or 6 months, he/she will probably be denied unless there is a strong reason to do so.
The third requirement refers to the appropriate use of the visa. The applicant must convince the consular officers that the activities in which he will be engaged in during the visit to the U.S. are legal and consistent with the visa class.
Note that young people are under a higher risk of being denied. If the young person has no money, property, he or she will be probably denied as they will be suspected in an attempt to live and work illegally in the USA. People who are traveling with their spouse or children are also at risk because they have less significant ties. This is not a definite rule, but this is to give you a general idea of how the system works. In any case, the trip must be sponsored, so the absence of the sponsor is highly important. Otherwise, you must be able to sponsor yourself and have something reasonable in your account.
There often happens that Nigerian students are concerned with the chances of getting a visa to the USA as they lack experience and money. The truth is that student is a category of applicants that are at the lower risk of being denied because of the strong tie to the home country, that is studies. If the person who is inviting is student's parent, family member living and working in the USA legally, that is enough to get a visa. One condition is that student's age must be no more than 18.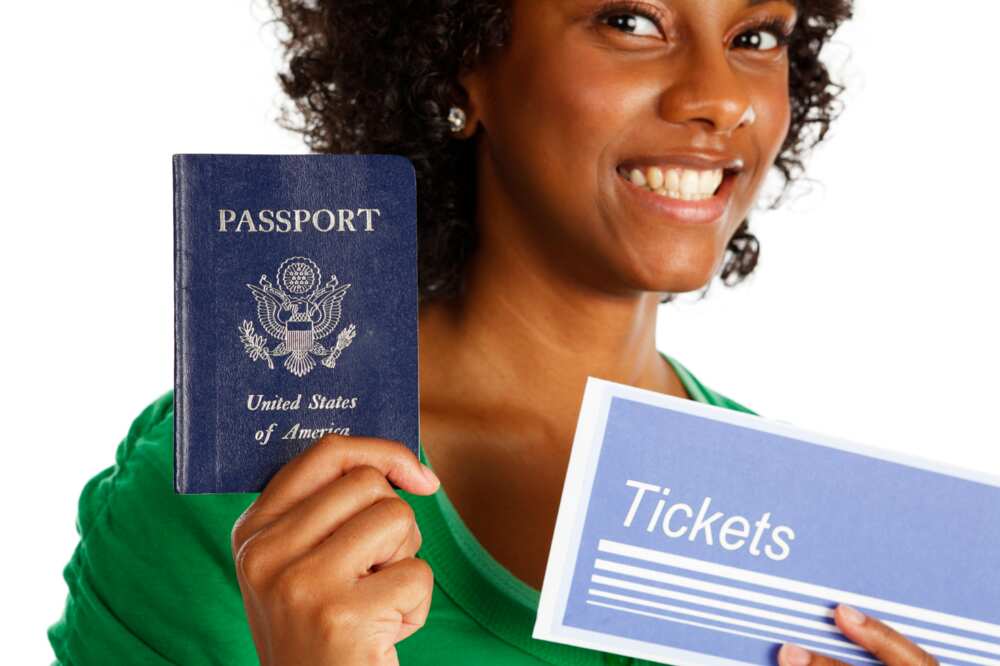 Photo: queensofvirtue.com
If the student meets the above criteria, his host can write an invitation letter to the U.S. embassy. Other documents may include sponsor's account statements, receipt of payment, certificate of birth, statement of the income and other.
In most cases, counselor officer does not even look at the documents, he asks 3 questions to determine applicant's eligibility. These questions are: Where in the USA are you visiting? What do you do for a living? Who is your sponsor?
Remember that all the ties to the home country must be proved officially. For example, if one of the applicant's proves is a job, business or property, he must be able to prove his ownership or position by providing specific documents. Also, he would need to fund his account with a reasonable amount and do it prior to the date of the interview.
So, if you have a valid reason for visiting, a legal way to support yourself financially, significant ties to your home country, and intent to Nigeria, all this information must be included in the invitation letter written by a person from the U.S.
An invitation letter can help in getting a visa to the USA for someone from Nigeria. While there are many nuances, this is one of the most effective ways to make the process much easier.
READ ALSO: How to get a job in the USA from Nigeria
Source: Legit.ng