Where to invest money in Nigeria in 2021
Investing money is a great source of making passive income. There are many investment opportunities in Nigeria, and today, we are going to discuss where to invest money in Nigeria. If you are thinking about investing in a profitable business in Nigeria in 2021 but don't know which business to choose to earn extra money, here is a list of the most lucrative investment platforms in Nigeria.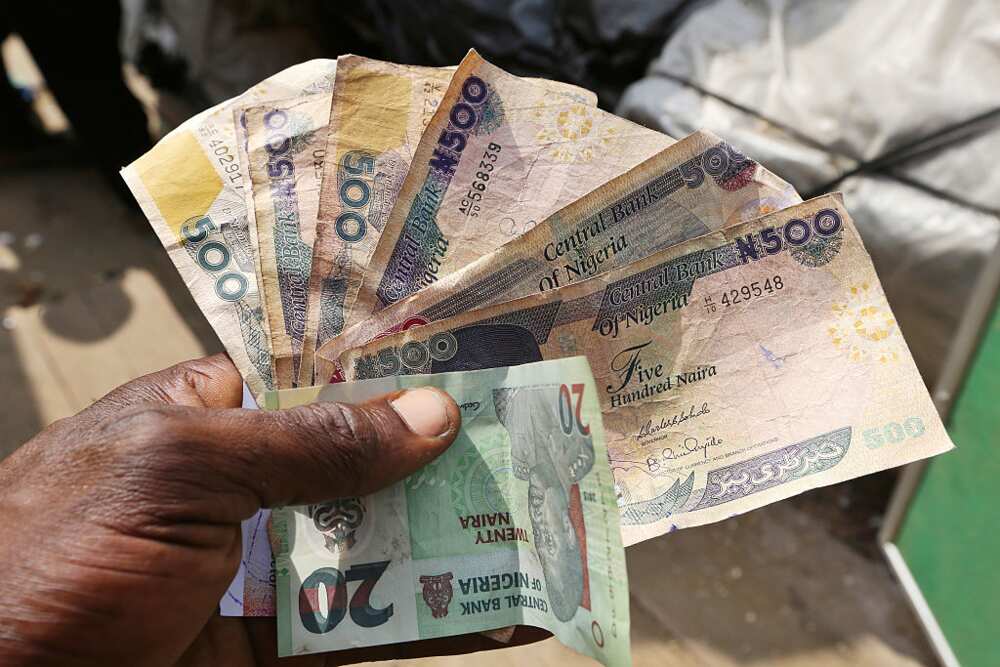 This list of hot business ideas in Nigeria is made up of effective, time tested business ideas that guarantee you will get a high return on investment. These ideas are carefully selected out of numerous ideas that will surely help you to make a profit. Each of these businesses is relevant in 2021 and up to date in Nigeria.
One more thing to say here is that you need to make your own research before you use any of the financial investment opportunities in Nigeria.
So, let's begin with looking at some investing business ideas in Nigeria both for wealthy investors and those with little capital.
How and where to invest money in Nigeria with little capital
We will start with the investment opportunities for those who have little capital but still want to make an investment to get income.
1. Save and invest with a bank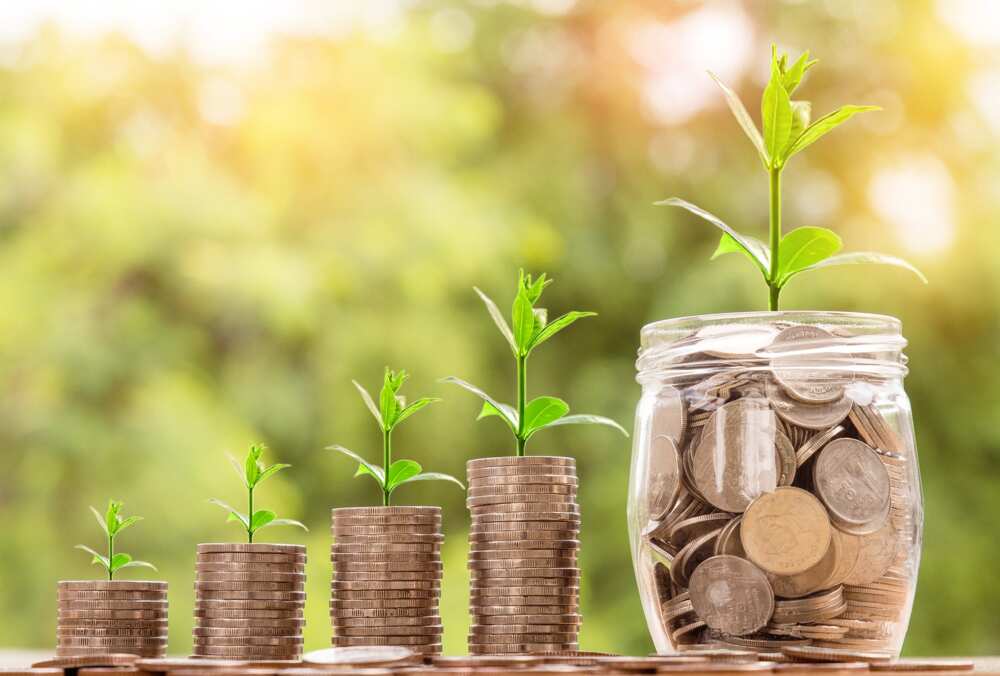 Every bank gives a possibility to create a savings account that allows you to save and spend less. This is quite an attractive way to invest your money under the condition that your bank is reliable. Most African banks help entrepreneurs, employees, students, and others to save money paying them 10-15% annual interest.
To start making money on savings from the bank you chose, create your account at your bank's website, enter your bank details, and add a bank card. You will start earning the very same moment you create an account, and the whole process takes place online. So, you don't have to make a visit to the bank.
2. Investing into FGN Savings Bonds
The FGN (the Federal Government of Nigeria) offers to Nigerians a great investment opportunity called Savings Bonds. This investment program is known to significantly contribute to the national growth of the country. By lending money to the government, average Nigerians are able to make money by earning interest on savings.
When investing in to the Federal Government of Nigeria Savings Bonds, you are allowed to invest N5,000 to N50,000,000 for 2 to 20 years. Note that the interest rate depends on the timeframe you choose and it is paid twice a year.
The FGN savings bonds interest can reach up to 13% which is even more than the interest in a Nigerian commercial bank. In addition, this investment is tax-free, and the money you save can be used as collateral if you need to get a loan from another commercial bank. Another reason why you should invest your savings into this Savings Bond is that it is a very reliable, safe, and worthy opportunity as the Nigerian government is not planning to collapse, at least, in the nearest future.
Where to invest your money in Nigeria to make a fortune?
The following ideas can help you to make a real fortune if you invest wisely. However, we advise you to study the field of investment thoroughly before you decide to invest your money.
Here are some ideas that are considered high yield investment in Nigeria.
1. Cryptocurrency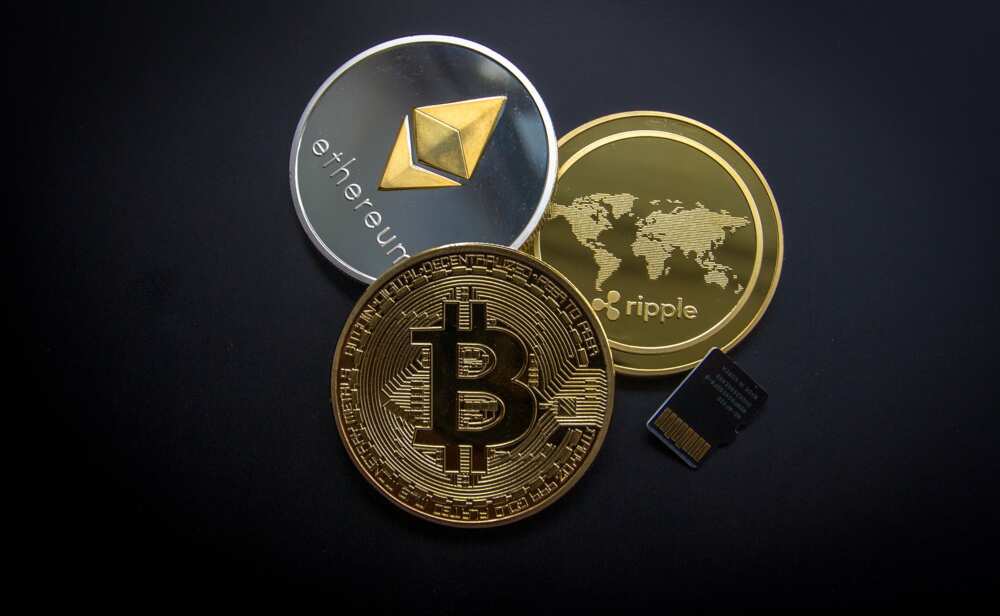 It is known that cryptocurrency is one of the biggest and riskiest investment opportunities in Nigeria and around the world. The good thing about cryptocurrency is that you can make quick money if you know how the system works. Buying cryptocurrencies like Bitcoin, Ethereum, Litecoin, Altcoin, XRP, and others is a high yield investment opportunity to use if you have already got some extra cash. Make sure you contact a professional who can give you a hand with getting proper knowledge of blockchain and cryptocurrencies.
2. Gold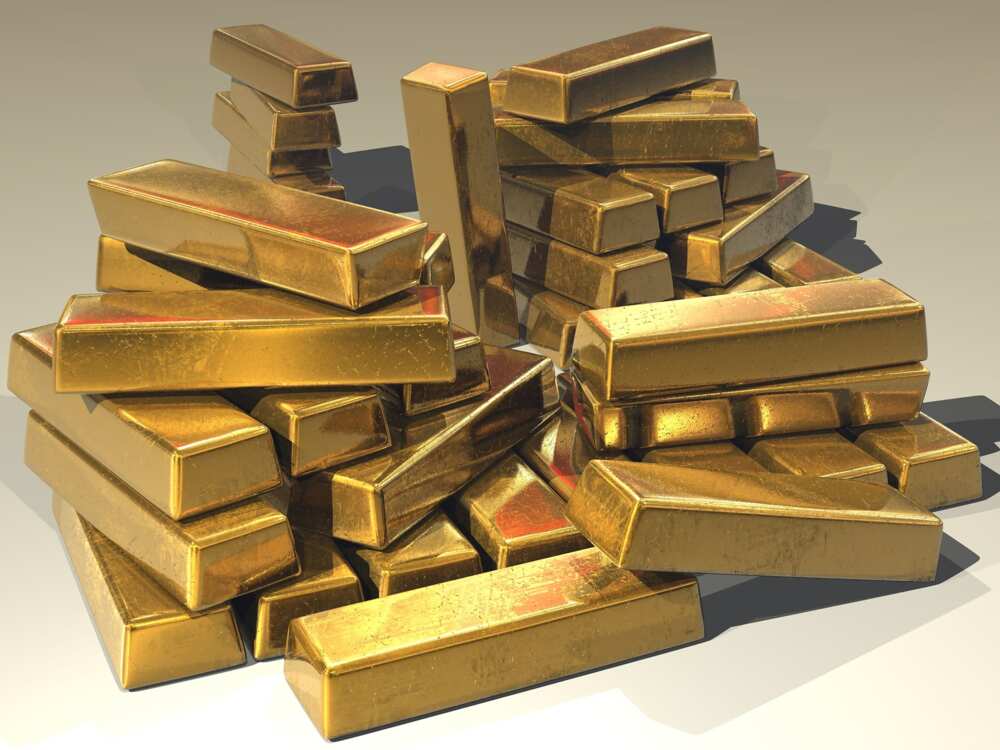 Gold is perceived as a symbol of power and affluence. Some say that investing in gold is the best investment in Nigeria. Investing in this precious metal can help you to make a lot of money as gold's value never falls because of the incredible importance attached to it. 15 karat gold will still always be 15 karat gold, but its worth will definitely increase over that period. There are a few types of gold items to invest in including gold jewelry, bars, coins, bullions, gold-plated items. If you store them for some period of time, for example, 10 years, you'll be amazed at the return on your investment.
Another option is to buy and sell gold items, however, you need to learn the basics of doing gold business in Nigeria in 2021. You must learn how to measure, weigh, and value them. You need also to learn how to see if you have a real gold product or counterfeit. If you have from 200,000 to 1 million Naira to invest in the gold business, you can make a fortune.
3. Stocks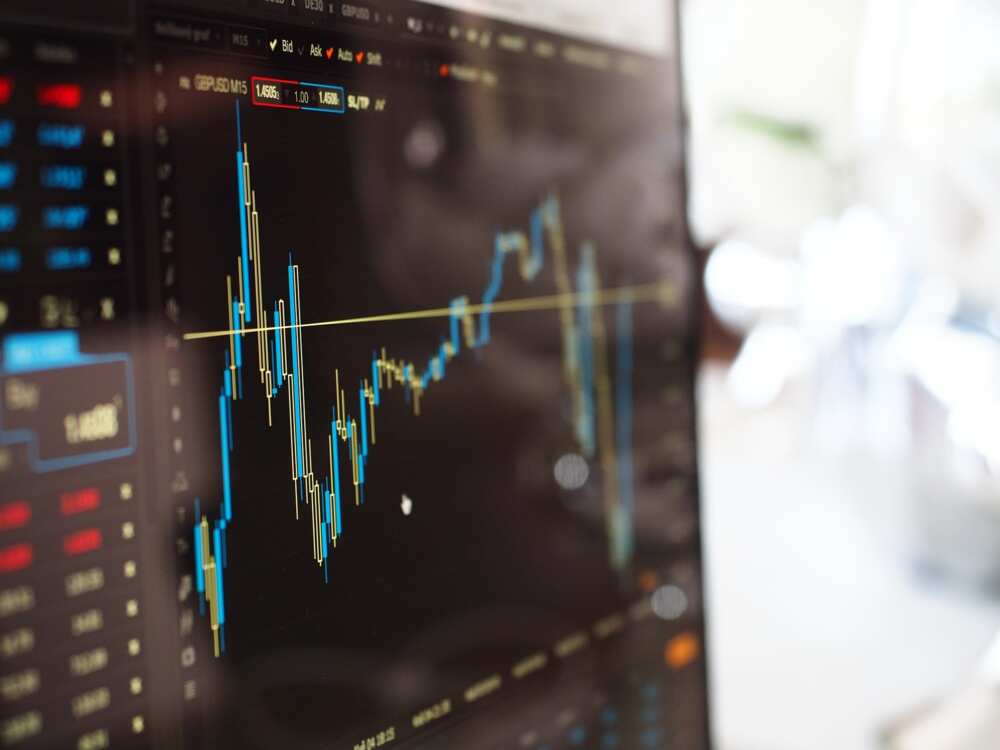 Stocks are the best investment in Nigeria for those who are able to invest a big capital. However, both individuals and companies can easily lose their money if the deal doesn't go well. Many people lost money in the 2008 New York Stock Exchange crash. In the decade after this collapse, we can see a total recovery of the stock market. "Stocks in emerging markets have had a rough year — but that could change considerably next year", Morgan Stanley, the US financial holding company, reported in its Global Strategy Outlook report for 2019.
When you buy shares, you need to make sure you do everything right. To cash out big in stock investments, you need to develop your own winning system, conduct research before investing in stocks, and choose a quality stock. The thing is investing in stocks can help you get an incredibly high return which also comes in dividends and bonuses. Investments in the stock market for individuals start at 200,000 Naira and for companies at 1 million Naira. One more reason to invest in stocks is that stocks are very liquid and come extremely handy in times of emergency.
4. Real estate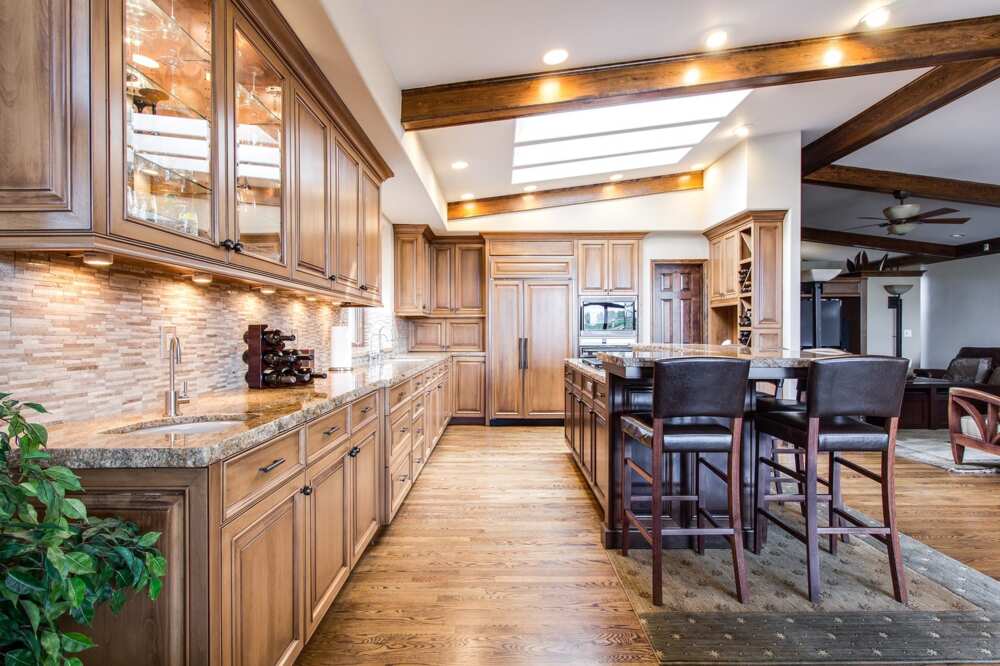 Compared to other ways of investing money in Nigeria in 2021, investing in real estate is one of the most profitable investment ideas, but it requires possessing high capital. Buying properties in Nigeria is one of the surest investments one can make because Nigeria is a developing country.
When investing in real estate, take into account which city or town the property you are going to buy is located. If you want to get a quick and high return on the property investment, you may consider major cities like Lagos, Abuja, Port Harcourt, or cities like Delta, Onitsha, Ogun, Enugu.
After you buy the land, wait for a while, and start selling it. You can also build on this piece of land such kinds of properties like hotels, apartment houses, hostels, shopping malls, events and conference halls, and others. Rather than saving money on the bank account, invest them in real estate business. Many people in Nigeria face accommodation problems. They cannot purchase a house because there is none within the preferred location. These statistics show that there is an immediate need for residential and commercial buildings in Nigeria, especially, in large cities.
5. Agriculture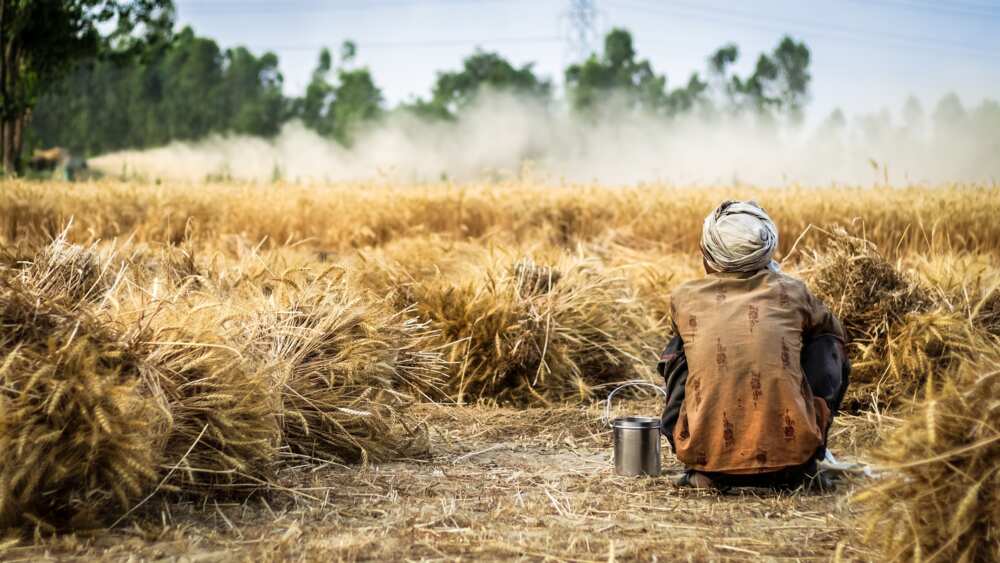 You may be surprised but agriculture in Nigeria is one of the sectors that gave birth to the whole set of millionaires. Given the fact that the government continues to drive agriculture in order to diversify the economy, it is an attractive area for investors. Besides, most people on the African continent lives in rural areas, so African countries will keep a finger on the pulse of the agricultural sector.
If you are looking for an investment with monthly returns in Nigeria, then Agriculture is what you should be looking at.
6. Livestock farming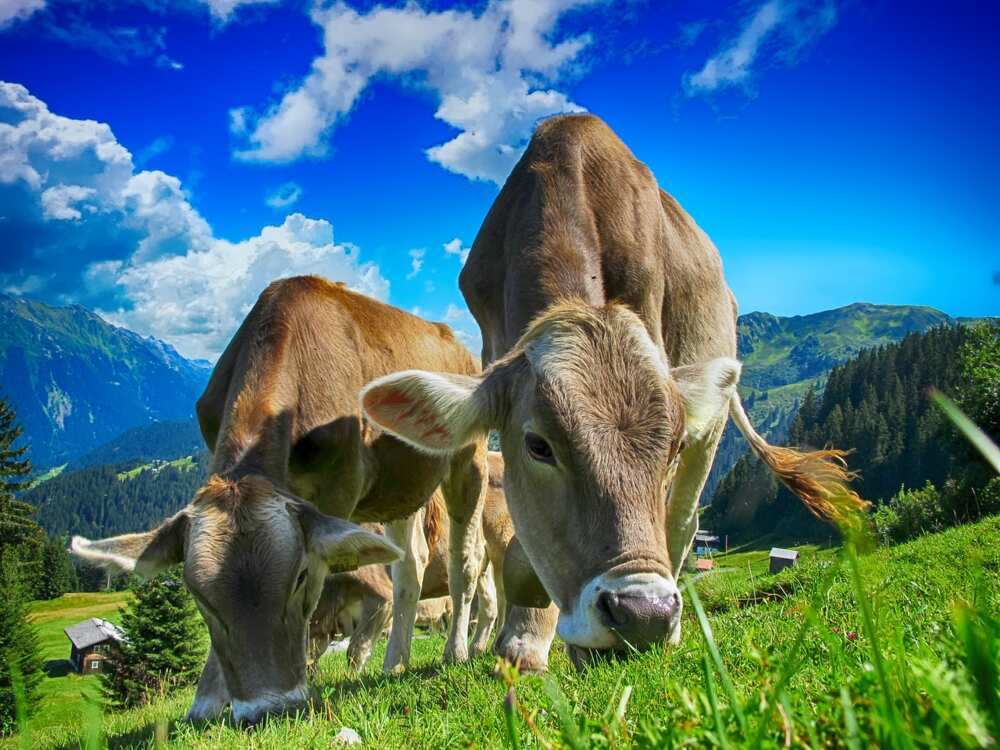 Another top business idea on how to invest in Nigeria is farming as food is a necessary means of survival. This industry is supported by the Nigerian government as a way of promoting economic diversification. If you are not interested in direct farming, you can cooperate with a company that makes its profit on farming. Remember to do an investigation of the organisation you are planning to invest in to avoid being shortchanged or scammed.
7. Pure water production
You might hear that pure water, "nylon water" or "sachet water" production is saturated and it may die off very soon because of the government plan to ban the production of this water to save the environment from destruction. In this case, the possible solution that can help to solve the problem is the establishment of a nylon recycling plant or boost production of bottled water.
8. Oil and gas business
Africa is blessed with huge deposits of gas and oil which means that Nigerians offer the finest business opportunities. While foreigners are mostly investing money in mining such mineral resources as Oil, Gas, Gold, Coal, Limestone, Bitumen, Iron Ore, and other, Nigerian investors are encouraged to start businesses and make investments into the national economy.
9. Haulage services/logistics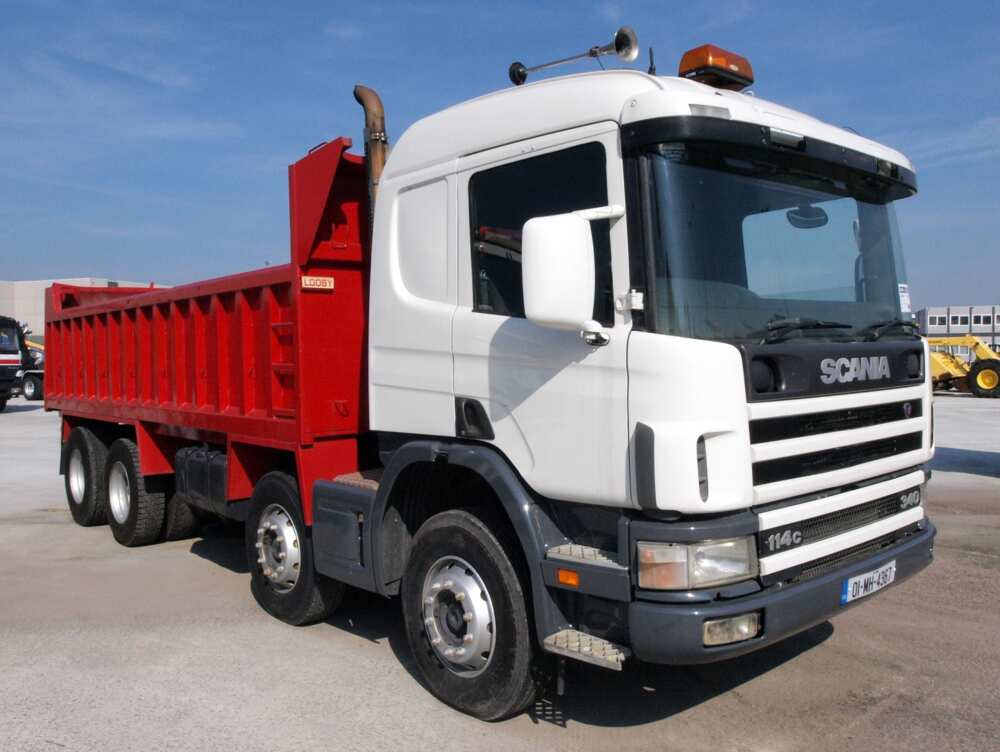 The haulage or trucking business is one of the most profitable businesses in Nigeria. Given the fact that the cost of renting one truck to haul your goods from one place to another in Nigeria starts at N20,000 per trip. In addition, Africa's rail transport system is quite poor so far, so to deliver the goods from farms and villages to the marketplace, you will need to transport them through the road.
However, logistics in Nigeria is not limited solely to the trucking business. You can also haul your containers through the river, lake, sea, etc. Inland waterway transport is another competing sector of the Nigerian logistics industry. Water transportation is not as developed in Nigeria as in Italy, Thailand but it is still worth investing. While it is more cost-consuming, it is able to reduce the traffic congestion on the road.
One more option to consider when investing money in Nigeria is outsourcing bus services. If you are more interested in lifting humans than goods, this business can possibly help you to make money by investing in providing transportation services to various organizations including schools, NGOs, religious organizations, companies, etc.
Some organizations cannot afford their own transport system, but you can be the one who will be providing the cars or buses as well as the drivers for them. And what is important you will be directly dealing with all these overwhelming tasks, but your money will boost this process.
10. Internet marketing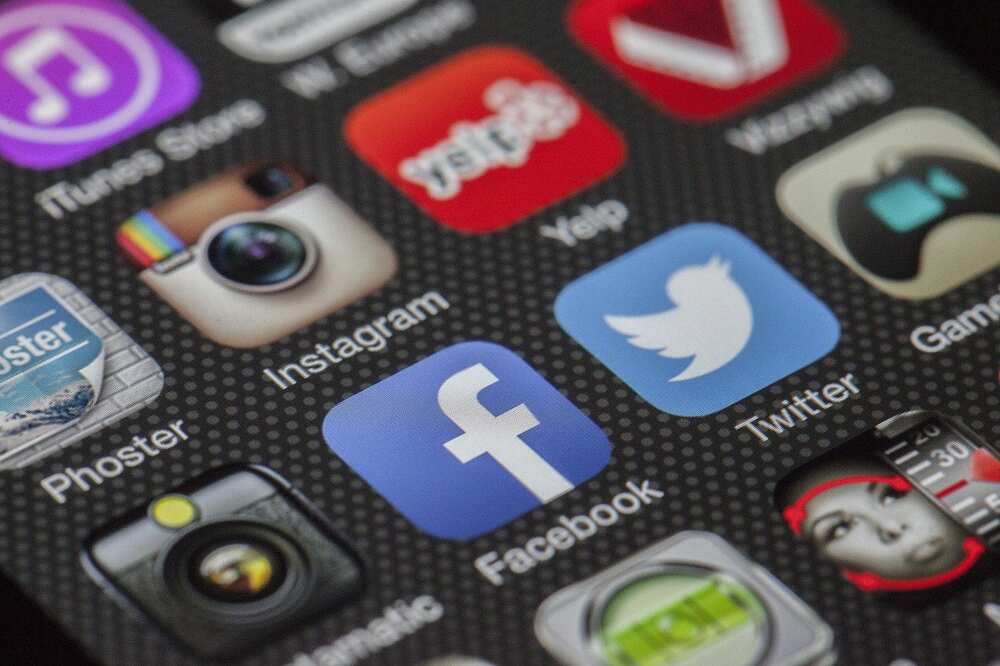 It is known that digital marketing is one of the leading industries. Nigeria is trying to catch on with the rest of the world in this sector of the economy. If you are interested in digital and internet technologies, you might find investing in e-services worth your attention. Many internet companies today offer a range of e-services including web hosting, web, and app designing and development, SEO services, digital marketing services, etc.
Nigeria's online presence is known to increase every year. For this reason, online advertisers are highly appreciated in Nigeria. Many businesses here are creating online stores to make the massive community of Nigerians acquainted with their products and services. This influx has created a new promising business opportunity in Nigeria, a need for digital marketing experts.
11. Fashion design
Nigerians are famous around the world for being trendy. Fashion is a great opportunity to invest in. Not only designers but investors who basically don't lift a finger are becoming millionaires. Lately, the Nigerian fashion business has survived a revolution which caused a boom in this industry. You can also invest in uniform supply and make money from sewing uniforms for schools, organizations, army, etc.
One more cloth related investment idea is the importation of wears. Used or recycled clothes, shoes, bags, and other items come in handy for many poor Nigerians. This is a fast-growing trend in many African countries as this is a great solution for most of the poor and developing African countries. The used clothes are bought from Italy, France, Dubai, India, China, Hong Kong, etc.
12. Media and show biz
It is a well-known fact that Nigeria is the king of entertainment in Africa, mass media and show biz industry here are worth investing huge amounts of money. One of the most lucrative ideas is investing in creating a TV station. Developing show biz in Nigeria is also a great way of investing money, however, this is best in big cities in Nigeria such as Lagos and Abuja.
If you want to succeed financially, you can take advantage of investing your money in one of the promising sectors of the economy. Hope you found these ideas on where to invest money in Nigeria in 2021 helpful.
DISCLAIMER: This article is intended for general informational purposes only and does not address individual circumstances. If a reader clicks on our advertising partner links within our platform, we may receive a referral fee. Our team will never mention an item as the best overall product unless they believe it is the best option. Compensation does not direct our research or editorial content and in most cases does not impact how our listing articles are written. It is not a substitute for professional advice or help and should not be relied on to make decisions of any kind.
Source: Legit.ng