Being a part of the force is important for many young men and women. Knowing that you can protect your country in case of danger means a lot to many citizens. That is why it is important to learn how to join Nigerian Army. Even if you don't look for this opportunity at the moment, the information can be useful for you in the future.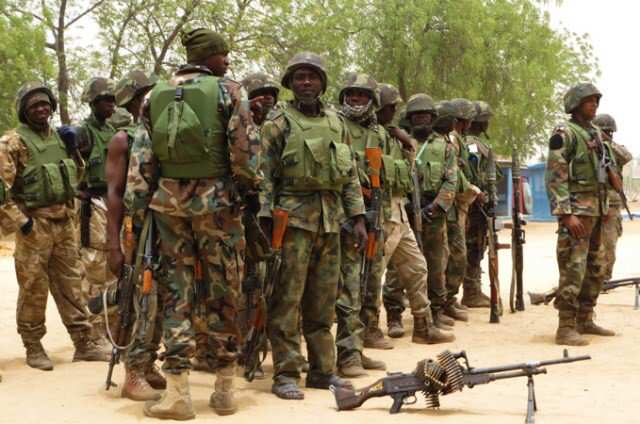 Photo: tvcnews.tv
Nigerian Armed Forces
Millions of kids dream of becoming a Nigerian military officer in their childhood. The army is just like the fire service, cosmonauts, police and other options that attract the young minds from all over the world. Many of these children make their dreams come true when they grow up.
The Nigerian Army was created in 1960. Before that year it was called the Royal West African Frontier Force. Not everyone can join Nigerian military service. It is necessary to meet particular requirements, so let us talk about how to join Army in Nigeria in 2019.
READ ALSO: Function and duties of Nigerian army
How to join Army in Nigeria
Anyone who wants to know how to join Nigerian Armed Forces as a graduate should use the only official Nigerian Army Recruitment (E-Application) Portal on www.nigerianarmyms.ng.
If you are looking to join the Army in 2019, you will have to wait for the new announcement made through the portal. Applications closed on November 30, 2018.
Right now, you can get prepared for the application process by exploring all the details and requirements on how to join the Nigerian Army.
Direct Short Service Commission (DSSC)
Here is a quick guide on how to join Nigerian Army as a graduate. DSSC applications are available to Nigerians who already serve in Nigerian military as well as to civilians.
It is possible to select your career based on your education (BSc, BA, HND, etc.), thus you can serve as:
Engineer
Intelligence Corps member
Army Signals
Medical Corps staff (dental officer, medical consultant, nurse, optometrist, etc.)
Finance Corps
Here is how the application usually works:
You should visit the nigerianarmyms.ng site (remember that it is the official Recruitment Portal in our country).
Create your account
Choose DSSC application option and fill out the registration form. You will have to upload the photos of your passport, birth certificate, educational diploma/certificate, state of origin, etc.
Once the registration is complete you will see a photo-slip. It is generated automatically by the website. Make sure you print it out. The Court of Law and Military Officer or Government Chairman will have to sign page 1 and 2.
After you submit your application, stay patient and check the portal in the middle or end of December to see if you are among the successful candidates to be short listed. There will be an interview if you are selected, and you will be expected to show your printed photo-slip at this stage.
You can join Army in Nigeria through free online application starting in mid-October and till the end of November 2018, and this means that the next time the applications will be open is October-November 2019.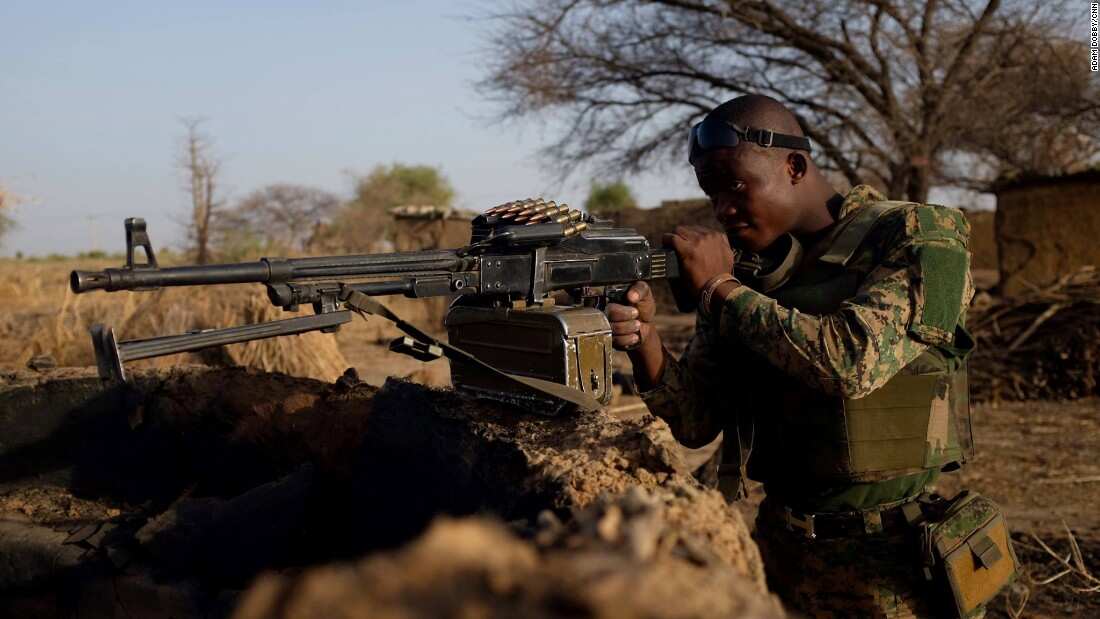 Photo: cdn.cnn.com
Short Service Combatant Commission (SSC)
Just like it happens with the DSSC program, anyone (civilians and military people) can join the Nigerian Army through the SSC process. Both men and women can apply when the application is officially open which usually happens from October till the end of November.
There are some requirements Nigerians should meet, for example:
You have to be 23-27 years old.
You should be born in Nigeria.
You need to meet the medical and physical Nigerian Army standards.
Your height has to be 1.65-1.68 meter.
You should have at least an HND diploma.
There are also other conditions to meet, but let us talk about how to join Nigerian military via SSC application:
It is possible to apply online from October till the end of November in 2019. Just follow the news on the 'nigerianarmyms.ng' website.
Choose SSC application form and fill it in. You'll be asked to attach additional documents such as your passport, birth certificate, educational diploma, etc.
Once you submit your application online be sure to print your photo-slip. You'll see it after completing the form. It will need to be signed by Court of Law and other organization, so get this done beforehand.
Look out for the short-list candidates and prepare for an interview in case you are selected.
If you finally join the Nigerian Armed Forces through SSC, the service will be granted for fifteen years.
This is how to join Nigerian Army in 2019. The procedure is pretty simple.
READ ALSO: Nigerian Army recruitment 2018 requirements