Is Eniola Ajao married? - Interesting facts from her private life
She was rumoured to have a romantic relationship with her boss. She has also been linked to some stars of Nollywood, because "such a beautiful girl cannot be alone." Is Eniola Ajao married or at least have a boyfriend? We will tell you about it further.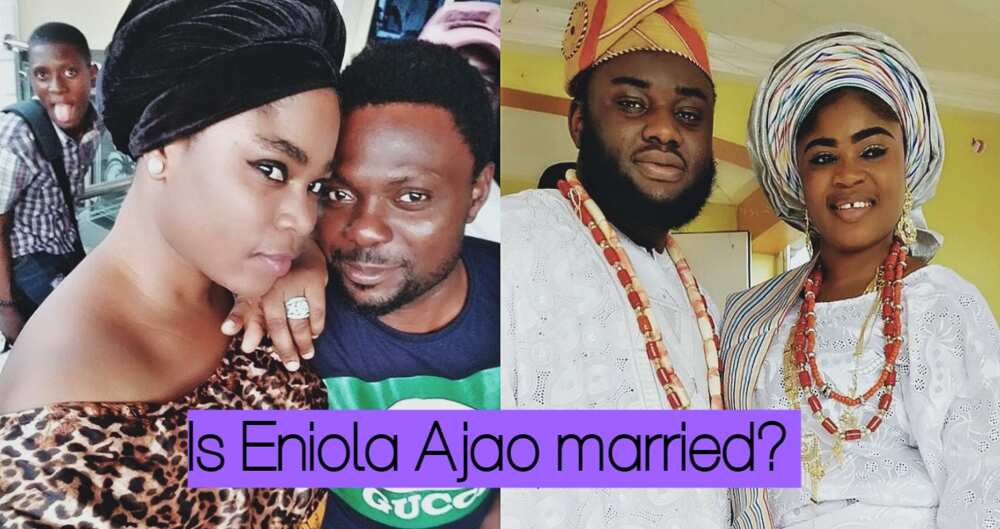 Is Eniola Ajao married to Odunlade Adekola
Many fans of the actress happily attributed to her romantic relationship with her boss. They say the pictures from their wedding show it. And it turned out to be just a photo from a film.
Yes, it is not a secret that Odunlade treats her not only as a director but also as a good friend. It is worth noting that he threw her a wonderful party in honour of her birthday. But it does not mean that she is his girlfriend.
What is more, Odunlade Adekola is a good family man and is devoted to the only woman, and it is his beloved wife Ruth Adekola.
READ ALSO: Odunlade Adekola plans special surprise birthday party for actress Eniola Ajao
There were so many stories and rumours that Eniola decided to provide a glimpse of reality:
Odunlade Adekola is my boss and nothing more. For those of us who are under his tutelage, there is no way he would produce a movie and not feature us at one point in time or the other. Let me emphatically state that we have a very cordial relationship. There are several caucuses in the movie industry, and it is only natural for actors to align with one group or the other.
READ ALSO: Odunlade Adekola new wife: is it a rumor?
Who is Eniola Ajao married to then?
It is reported that the actress is in a serious relationship with a confident guy, but his name is strictly classified. In Eniola's Instagram, you can find a hint of a possible guy. Under one of her photos she wrote:
Happy birthday to my handsome boyfriend @mc_yinkasalau.. you're one of the nicest people I've ever met. May God's blessings overwhelm you today and forever in jesus mighty name Do have a blast paddy mi
Eniola is not married at this time. Previously, the girl said that she was in search of a man who would accept her as she is. Eniola considers this man is ideal. We hope she finds one. Or already found. She this about marriage:
I am not married, but I am in a very serious relationship. There's no special relationship between my boss and me than that of an apprentice to a master. We are many (actors) under him, and he treats us equally. Oh no! We are not dating o, I'm in his group, I'm subjected to him, and he just has to make use of me. I hope that's well stated. Never, not at all. My man knows him very well.
We, like you, still have doubts about her possible boyfriend. We can only guess and wait for the news. After all, stars also deserve to keep their private life private. When Eniola is ready to disclose her boyfriend to the whole world, she will do it.
READ ALSO: Regina Daniels' boyfriend Somadina: facts you should know
Source: Legit.ng